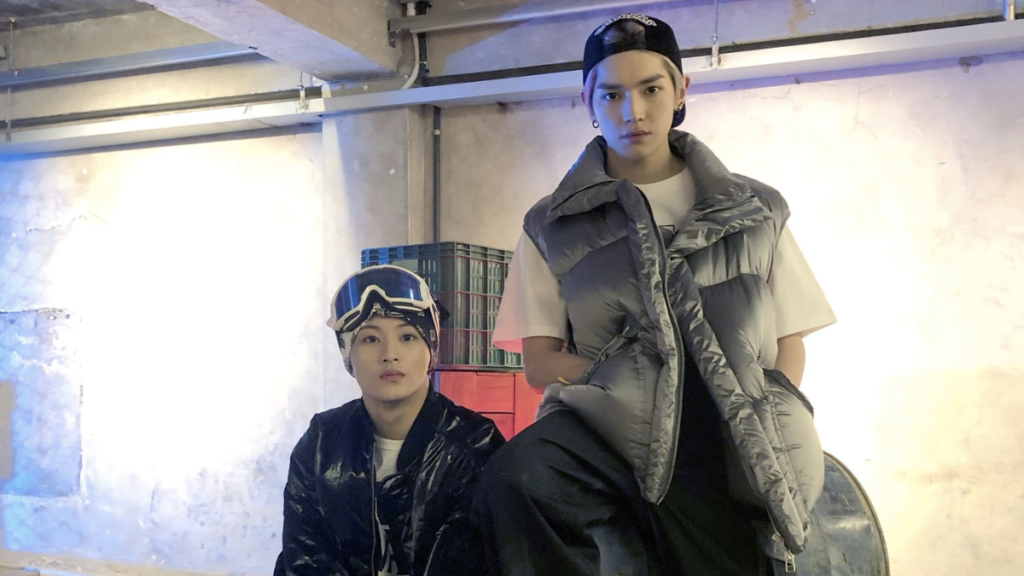 On Tuesday, September 20, NCT 127 rap duo Taeyong and Mark surprised fans with their new song "Lit." Part of Street Man Fighter Original Vol.4 (Crew Songs), "Lit" was co-written by the pair, adding to their long list of songwriting credits.
Street Man Fighter
A spin-off from Mnet's popular Street Woman Fighter (2021), Street Man Fighter premiered earlier this year on August 22. Adopting a similar premise as its predecessor, the survival program follows eight all-male dance crews as they battle their way to secure the title of "King" of the streets. Kang Daniel reprises his role as MC, while the judges' lineup is filled by BoA, Super Junior's Eunhyuk, and 2PM's Wooyoung – chosen for their collective expertise and experience as seasoned dancers. In the show's recent fifth episode, dance crew We Dem Boyz danced to "Lit" as part of the mega crew mission.
Litty Lit Baby
A recurrent theme in lyrics penned by Taeyong and Mark is an unapologetic dismissal of their haters and naysayers. Despite this tendency, their cockiness never tips over into arrogance, but instead speaks of a level of self-assuredness and confidence afforded by years of experience and hard work. In "Lit," Mark raps "If you're not my older brother or sister, lower your head." His bold demand of respect where it's due is behavior fitting of a man who came out swinging when he debuted, and who has proven time and time again that he truly is "absolutely fully capable." Taeyong exudes a similar tenacity, rapping as though he's doling advice to someone in need of a confidence boost. He confides that "I just do what I feel," and raps that you should just tell people who have issues with your attitude to "Stop yapping and just move."
The song was well-received by fans, who took to Twitter to commend the level of talent and artistry steeped in both the song's lyrics and performance. "Lit" is laced with siren-like sounds reminiscent of warning signals, perfectly complementing the song's brazen lyrics. Taeyong and Mark take turns to declare in each chorus how brightly they shine, blatantly calling out their haters whose "eyes can't handle [their] light." As the song closes with the calm observation that the pair run miles ahead of everyone else, Taeyong casually declares, "It's lit."
MarkYong Magic
The release of "Lit" follows numerous iconic tracks written and performed by the unstoppable pair. Fans who have been following the two idols will be familiar with "Undercover," a song that first debuted during NCT 127's first world tour, NEO CITY – The Origin. The main rappers previewed another well-loved track, "The Himalayas," on Knowing Bros during promotions with SuperM, showing off more of their rapmaking and composing skills. Now, the song has a coveted spot in NCT 127's NEO CITY – THE LINK setlist.
While many of Taeyong and Mark's well-loved songs have unfortunately yet to be formally released on music streaming platforms, fans will be happy to know that "Lit" is available on Spotify and Apple Music.
Interested in keeping up with Taeyong and Mark and want to know more about their NCT 127 group activities? Read our review of their latest album 2 Baddies here!