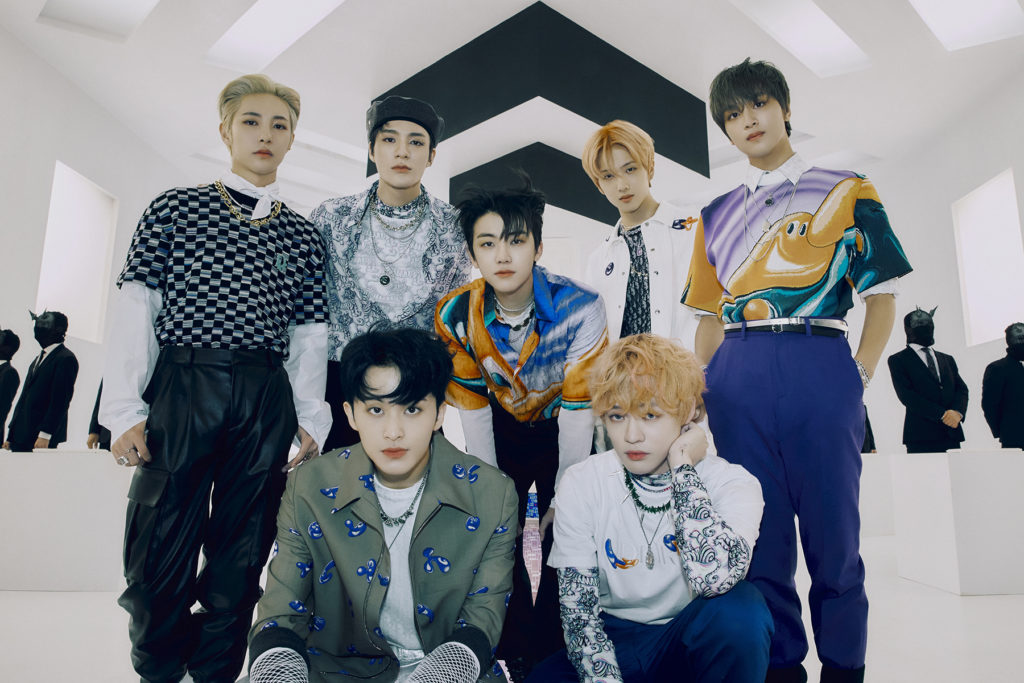 Set to release June 28, NCT Dream's repackage album Hello Future is only a few days away. As an array of exciting teaser images flood the NCT Dream official accounts, fans were pleasantly surprised to see NCT Dream share a short stage video of the title track "Hello Future" on KBS. 
The stage lasted less than two minutes, showing fans all around the world a small teaser of NCT Dream's repackage title track, "Hello Future." The short clip managed to capture one of Haechan's signature high notes, the seven member's perfectly synchronized dancing, and the beautiful harmonies scattered within the new song, which seemingly didn't disappoint fans. 
nct dream main vocal line NEVER DISAPPOINTS

— ? #hellofuture (@squishyychenle) June 25, 2021
NCTzens wasted no time linking the repackage title track to NCT Dream's former discography. Lyrics were used to reference previous eras and call attention to the togetherness created by the seven members. 
hello future lyrics referencing old nct dream songs like we young and we go up as they say hello to the future ? seems to me that they're entering a new chapter while also keeping their past close to their hearts~

— 제노리 (@jenoxious) June 25, 2021
"Let's Build Beautiful Times" 
The set design incorporated a ciber-core aesthetic found in the repackage album's artwork– using large screens animating various vivid images of sunshine, smiley faces, balloons, etc. The vibrancy of the backdrop perfectly captured the inspiring message of the song, hinting at the thrilling future of NCT Dream and their fans. Likewise, the fun animations highlighted the positivity found in the song's lyrics, "let's only build beautiful times." Fans were quick to pick up on the happy atmosphere created, comparing it to a "fairy world."
nct dream performing

hot sauce to hello future pic.twitter.com/8f2BaWFW60

— ً (@jaewoosh98) June 25, 2021
View this post on Instagram
The choreography was crisp, with members cleanly isolating each move. Gestures within the dance were often mimicking motifs found in previously released teasers. The dance moves also mimicked the set design, creating sun-like shapes and playful waves to hint at the title. 
The costumes were just as vibrant. Following in the footsteps of 'Hot Sauce' stages, many of the members wore printed jackets and shirts, colored pants, and beaded accessories, with Jeno sporting a cute beret, much like the one he and Mark had worn in the teaser images.
View this post on Instagram
"Hello Future" Isn't Just An Era
Although the stage was a short minute and 20 seconds, the snippet of the soon-to-be-released song left fans mesmerized, taking to socials to express their excitement.
nct dream spoiling hello future > other fandoms hearing what it sounds like > everyone will anticipate for nct dream's comeback > hello future soty

— nina, 별! (@jwisaurus) June 25, 2021
Others branded the group one of the "biggest acts of the year". 
"nct dream, one of the biggest acts this year" i mean she's not lying she's spitting straight facts

— ches (@lmarkzen) June 25, 2021
Left by multiple NCTzens, a display of comments dubbed the repackage as a "cultural reset" after only hearing a tiny section of the song.
HELLO FUTURE isn't just an era, its a cultural reset, its a lifestyle, a reason to breathe, an escape from this cruel world filled with thieves, its an art, the first gift you open on christmas and a hug from a loved one. pic.twitter.com/db9hs4Vqvw

— back to you edit ? (@nct_skz_ateez) June 25, 2021
Today's KBS stage performance of NCT Dream's 'Hello Future' left ripples within the Kpop community, teasing their repackage dropping 28th June. Make sure to let us know what you think of the stage performance as well as the repackage by tagging us on socials @envimediaco and using the hashtag #EnVi. 
For more NCT Dream content, read about The Evolution of NCT Dream here.
Thumbnail courtesy of SM Entertainment.