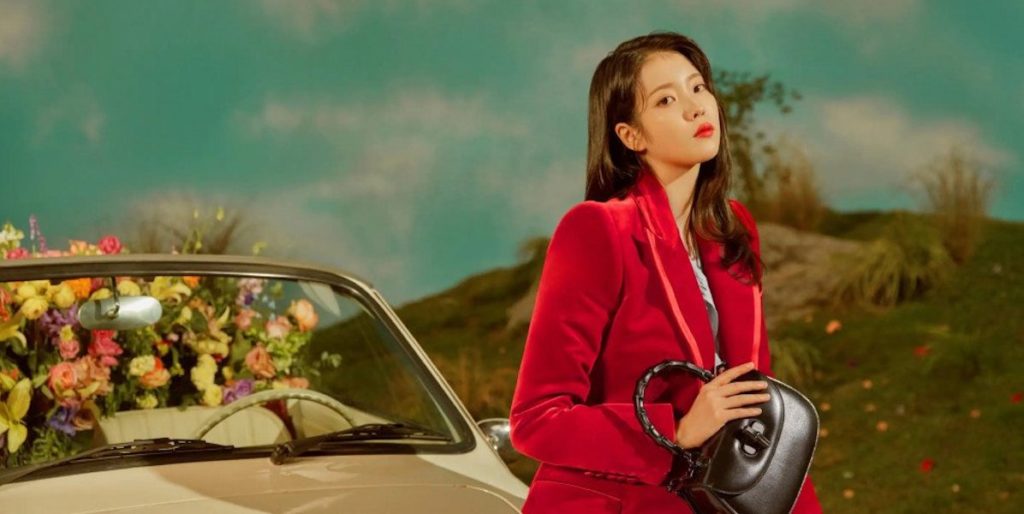 From her first mention on Gucci's Twitter account in 2019 to her feature in the Gucci Garden Archetypes exhibition, South Korean singer IU has risen as one of the most popular faces of the Italian house. To celebrate the entertainment icon's birthday, we look back at her association with luxury brand Gucci.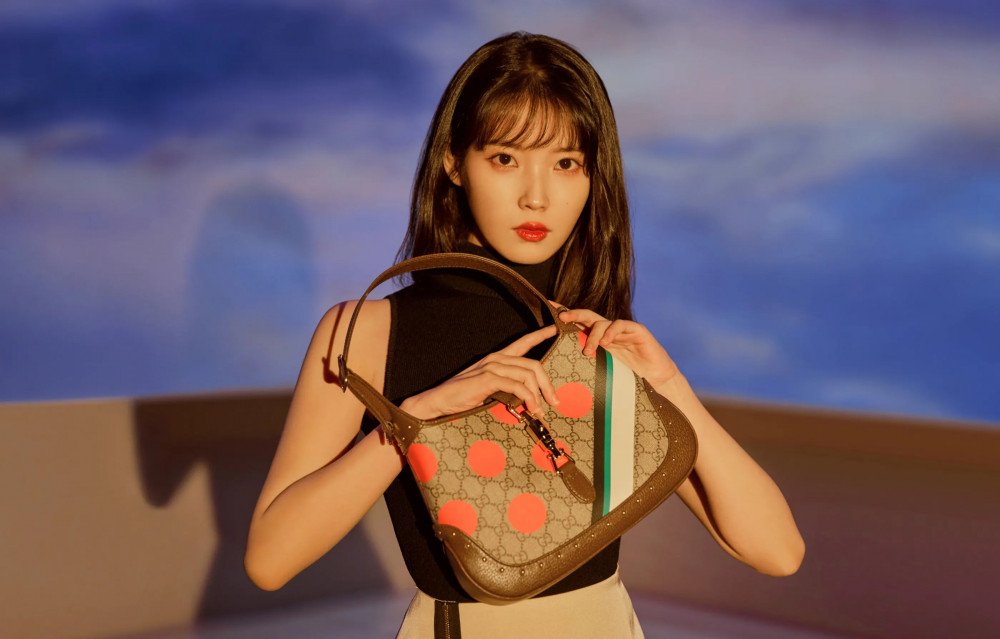 The Nation's Little Sister
Ji-eun Lee—more commonly known by her stage name IU—debuted in 2008 with "Lost Child," a song that showcased her powerful vocals. However, her big break came in 2010 with "Nagging," a collaboration with Seul-ong Lim from 2AM that hit number one on the Gaon music charts. A year later, the singer-songwriter would release "Good Day," a track that established IU as a competitive presence in the K-pop music scene. That same year, she added actress to her resume with her on-screen debut in Dream High.
Since then, IU has continued to show her prowess in both the South Korean entertainment industry and advertising market. Not only has she continued to top charts with her music releases, but she also regularly stars in films and TV shows and has amassed an impressive endorsement history. Nicknamed "CF Queen" by fans, IU has modelled for everything from video games to clothing brands.
Throughout her career, IU has made collecting major brands and companies look easy. She has worked with industry leaders such as Sony Korea and New Balance, modelled for Le Coq Sportif and G by GUESS, and advertised numerous Samsung products. It is no wonder, then, that her professional attitude, extensive experience and attractive charisma caught Gucci's eye in 2020.
The House of IU
In February 2020, IU was confirmed as a Gucci ambassador when the brand posted about her attendance to the women's Fall Winter 2020 fashion show. Dressed in a pastel pink semi-sheer ensemble from the Spring Summer 2020 collection and black platform sandals, she showed fans a high-fashion, elegant image.
2021 was IU's biggest year with the brand thus far. In June, she participated in Gucci Beloved, a campaign dedicated to four of the house's most important handbag lines. Later, she was featured in the Gucci Aria campaign, which fellow Gucci global ambassador Kai also modelled for.
The Italian house then picked IU for their 2021 holiday gift guide campaign, highlighted on the brand's own social media and website. Posing in multiple ready-to-wear outfits, IU took center stage as she presented Gucci handbags, accessories and clothing staples in an elegant series of photographs. Additionally, IU sported items from Gucci Aria on the cover of Elle Korea, presenting a charismatic and mature image.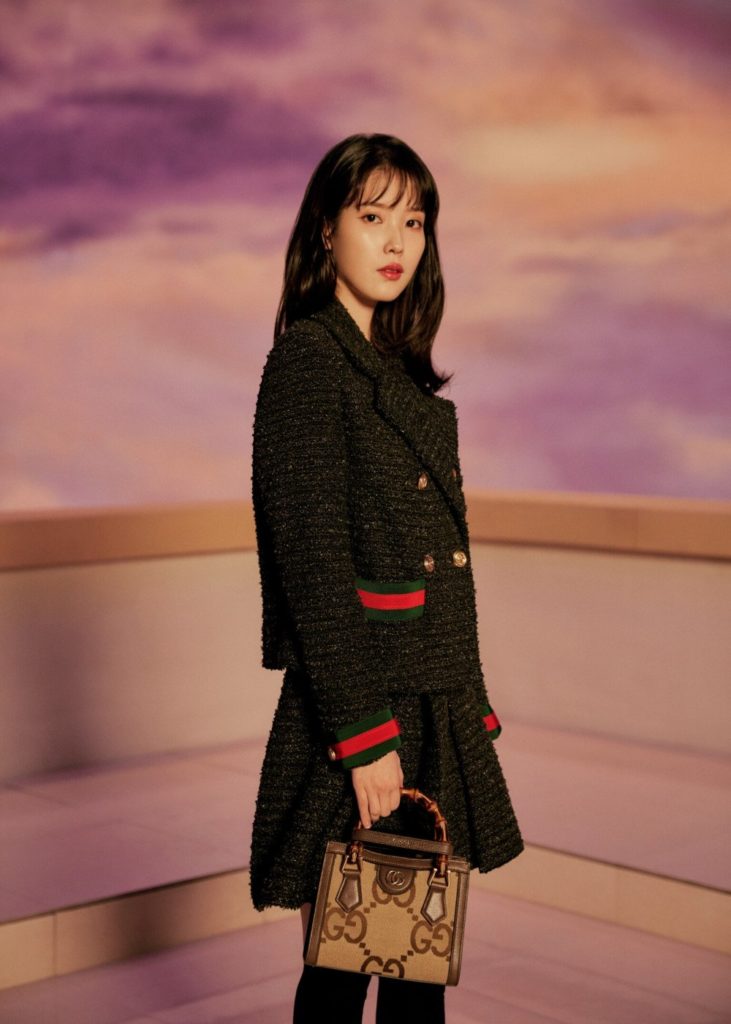 Most recently, IU was invited to the Gucci Garden Archetypes exhibition in Seoul. The exhibition is touring the world in celebration of Gucci's centennial, and South Korea was its sixth stop. Gucci Garden Archetypes is inspired by Alessandro Michele, Gucci's Creative Director, and the 15 campaigns he curated for the House. It is an immersive and multi-sensory experience that promotes the brand's image, creative vision and fashion legacy.
IU's invitation to the exhibition came following the star's new status as a global—not just Korean—ambassador for the brand. With her youthful and strong personality, and through the various genres she tackles through her music and on-screen work, IU has proven to embody the Gucci values of romanticism, innovation and creativity.
Looking to the Future
Moving forward, IU is sure to continue wowing fans with her chic Gucci collaborations. Not only that, but the singer-songwriter and actress is set to maintain her position as one of South Korea's biggest stars.
In terms of fast-approaching releases, IU is set to star in Broker, which is scheduled for release on June 8. The film's premise surrounds 'baby boxes' in which babies can be anonymously dropped off for anyone to care for them. IU will be acting alongside Parasite's Song Kang-ho in director Hirokazu Koreeda's Korean language film debut. With the film as part of the prestigious Festival de Cannes line-up, we are looking forward to seeing IU's red carpet looks at her festival debut.
As we anticipate the K-pop legend's future projects, you can read more about IU's acting career here.