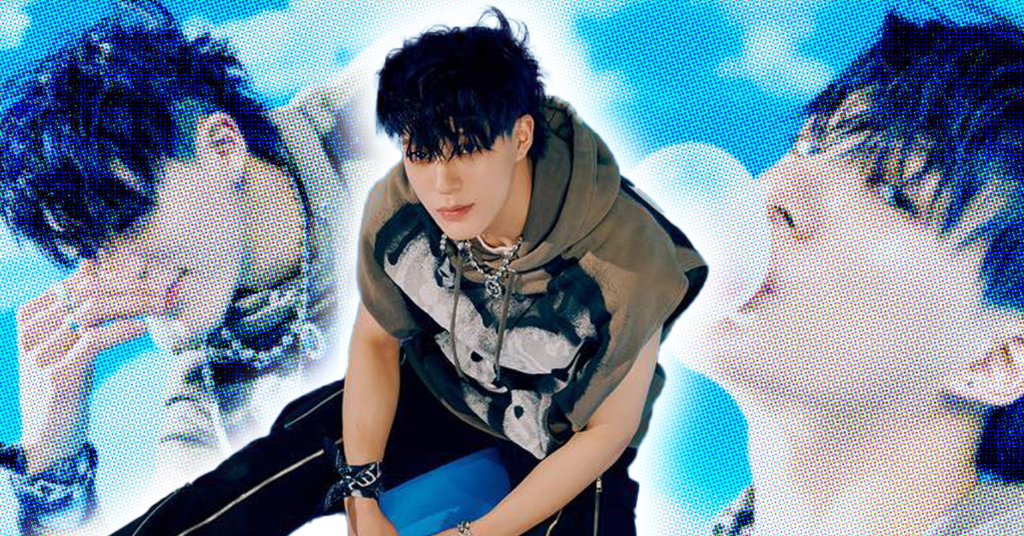 Since his arrival on the entertainment scene, South Korean star and NCT member, Lee Jeno has proven to be a jack of all trades. From dancing and singing to rapping and acting, Jeno excels at everything. Beyond a flourishing music career, however, the young idol has rightfully become a rising style star. In the third installment of our series, "Core" — where EnVi breaks down the fashion and beauty of our favorite celebrities — we take a look at Jeno's style.
THE FASHION
The Aesthetics of Good-Looking
Starting his career at a young age, K-pop idol Jeno has built a portfolio with roles in different fields, including advertising, music, and acting. Fashion, naturally, has not fallen behind. In addition to his expanding fame in the entertainment landscape, Jeno has also caught the attention of international fashion brands — which surprises no one. 
While exploring different themes and concepts as a member of NCT and the group's subunit NCT DREAM, Jeno has flaunted the ability to pull off any look. Meanwhile, on the personal front, Jeno has translated his multifaceted career into varied and ever-changing style choices. A true chameleon, not only does he look great in every ensemble he steps out in, but he can also transition from one aesthetic to another with ease. And though Jeno's style can not be categorized, everybody seems to agree that his confidence, disarmingly good looks, and star power make him stand out all the time.
Whether he is captured in street style looks — where he usually favors low-key, understated pieces — donning more experimental outfits on stage or attending fashion events clad in contemporary suiting, Jeno is guaranteed to always turn heads.
The Wardrobe
While on stage Jeno and his groups have mastered the art of switching brands, themes, and styles effortlessly, in real life Jeno continues to build his personal brand and experiment with clothes. Sometimes, Jeno opts for streetwear via hoodies, jogger pants, and plain T-shirts. Some other times, he goes for chic modernist, wearing fitted jeans, button-down shirts, solid color sweaters, denim jackets, and shirts, as well as long coats.
It is through his activities as a member of NCT, however, that Jeno has grown to become synonymous with experimentation. From utilitarian garments and work gear-inspired ensembles to sexier outfits—think sleeveless vests and accessories that highlight his waist— Jeno has tried most of the styles worth talking about. In 2022 alone, the singer has put his own spin on the biggest fashion trends sporting punk-infused styles and championing the cut-out trend for males.
The Brands
Just like most of his group peers, Jeno has found the perfect balance when it comes to mixing a wide range of brands. Jeno's all-encompassing wardrobe goes alongside an equally diverse assortment of labels ranging from legacy fashion houses to contemporary luxury and affordable local brands.
In his daily life, Jeno is often spotted sporting basics from South Korean, celebrity-approved, brands such as FLAREUP, DIBS, and SAINTPAIN. The added twist usually comes when he complements his looks with pieces from brands like Balenciaga, Off-White, or Saint Laurent. In particular, Jeno owns an enviable collection of shoes that includes Balenciaga's coveted speed sneakers, Dior's high-top sneakers, and several models from the Scandinavian brand Acne. Additionally, Jeno often throws accent pieces and accessories like bags, hats, sunglasses, and watches from the likes of Prada, Dior, and Audemars Piguet.
Last, but definitely not least, Jeno is currently building a friendship with the American luxury brand PETER DO. The idol is set to dip his toes in modeling, walking the runway of the brand's Spring 2023 show on the fifth day of New York Fashion Week, so it is safe to assume that we'll soon see Jeno rock the best of PETER DO off the runways too. So far, the singer already sported a suit from the brand to attend Vogue's 130th-anniversary event, Vogue World.
THE BEAUTY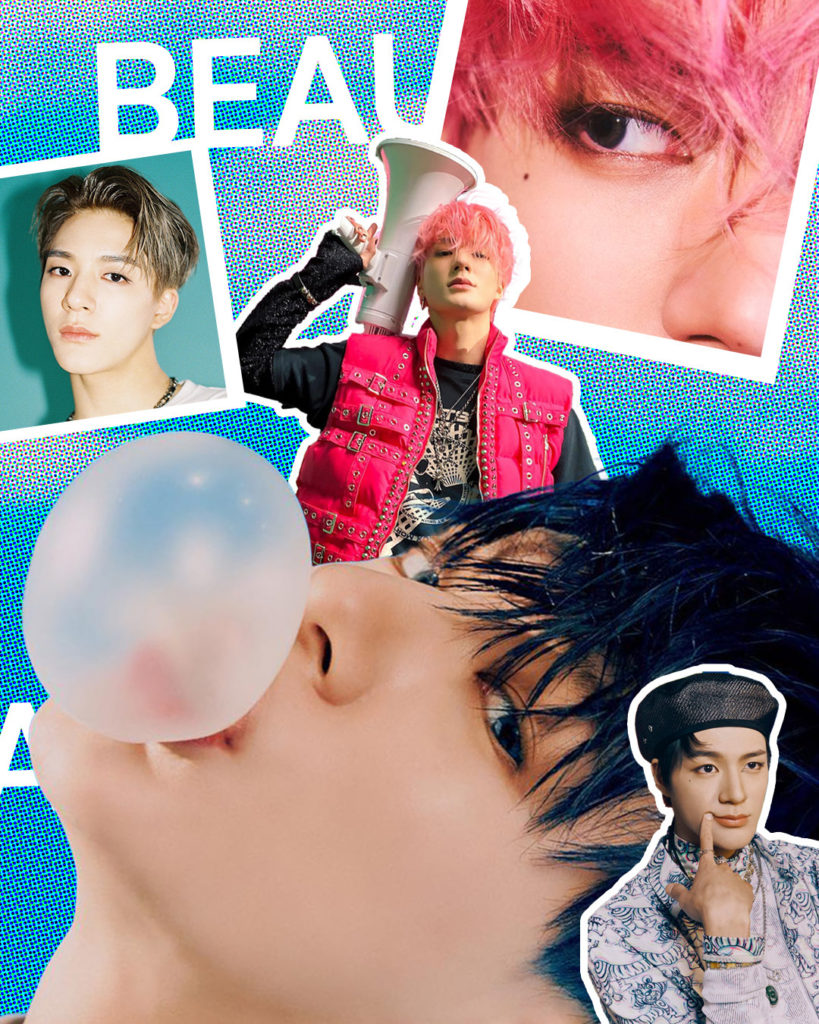 We can always count on Jeno to take risks with just about everything when it comes to beauty. From lively hair colors to jaw-dropping faux piercings and tattoos, the singer ensures that fans are wowed every time.
Starting with the Basics
Jeno may be known for the artistic elements of his beauty styles, but underneath it all is a smooth and hydrated base to start with. In the 2021 NCT 24hr Relay Cam, Dr. Belmeur's Clarifying Moisturizer can be seen on Jeno's desk. The moisturizer is known to combat excess oil production as well as minimize the appearance of pores on the skin. Hence why the clarity of his skin is always praised by fans.
The Hair: Standout Hair Colors
As a member with some of the most striking hair color choices, Jeno doesn't shy away from eccentric shades. Every hue suits him in a way that never fails to impress us all. For instance, fans adored his bubblegum pink hair for NCT Dream's second full album, Glitch Mode. The shade brought out the rosy undertone of Jeno's skin and softened the "edgy" fashion style of the era.
Jeno has mastered all forms of blue and has even been named in several articles for rocking the hair color. Since he was labeled as one of the "Top 10 Idols who Looked Best in Blue Hair" in January of 2021, Jeno has continuously proved how accurate the title is. Most recently, he stunned in a navy blue for Dream's "Beatbox" comeback. To liven up the deep shade, stylists gave him a unique undercut complete with shaggy, gelled bangs and sharp shaved lines on either side of his head. The look embraces 'Y2K' hair trends for men, but offers a more modern take.
Two years earlier, Jeno donned azure blue hair for NCT U's "90's Love" era. The vibrancy of his hair was marveled at by fans everywhere, and even reminded us of NCT Dream's "We Young" performance back in 2017 when he sported aqua-colored hair. Despite changing his hair color numerous times since 2017, Jeno's hair remains healthy. This may be in part due to his use of Urban Tribe's Hydrate Leave-In Foam, also seen in the 24hr Relay Cam. The no-rinse foam is perfect for moisturizing dry hair.
Regardless of hair color, his famous undercut hairstyle is a favorite amongst all fans. It compliments his face shape perfectly by elongating the face and allowing his sharp cheekbones and jawline to be the center of attention.
The Makeup: Admirable Edginess
When it comes to eye makeup, Jeno has two go-to looks: a rust-toned smokey look with simple accents or a black liner look created to accentuate his intense eyes. The first look brings out the depth of Jeno's eyes without overshadowing his hair, jewelry, or clothing. What makes this style unique to Jeno is the inclusion of simple, but eye-catching shapes always on the side of his face that is opposite his adored beauty mark. For NCT Dream's "Ridin'" comeback, Jeno is seen with a subtly smoked-out reddish brown shadow along his upper and lower lids. A dark brown liner is used to elongate the eyes and continue his natural upper line in a downward motion. What may be the most important feature of this look, however, is the cross drawn in black eyeliner on the top of his cheek. Similarly, Jeno wears two graphic lines in the shape of open triangles for "Hello Future." The triangles are a perfect resemblance to the inner and outer corners of his eye.
Darker eye looks can offer a more fierce look to Jeno's already exceptional facial structure. In NCT Dream's "BOOM" music video, Jeno wears some of the heaviest black eyeliner we've seen on him. More recently, Jeno has donned a grayish smokey look with black liner on the waterline for "Villain," his collaboration with KEY. To elevate the eye, a silvery shimmer shadow is placed at the inner corners and a single line of black shimmer drips down at the center of his eye to mimic a teardrop.
The Beauty Statement: Body Decorations
A piece on Jeno's key beauty moments wouldn't be complete without mention of his game-changing piercings and tattoos. Although temporary, the statement look created a permanent memory for all his fans.
Since 2021, Jeno has placed silver flat back studs and rings, and black dots on his eyebrows to mimic the look of an actual eyebrow piercing. To add to the edginess of his looks, Jeno has even added black writing on his neck to give the appearance of daring tattoos. He caused a frenzy on social sites when he graced the 2021 MAMA stage with "You're My Universe" written on his neck in black liner. He doesn't shy away from making a bold statement with these special pieces.
Never afraid to experiment with fashion and beauty, Jeno has explored several styles throughout his career. To this day, the idol continues to explore and shape his own aesthetics and hone his sartorial focus. As Jeno continues to expand his career on different fronts, EnVi anticipates more of his fashion endeavors and looks forward to more of the star and his style file.
Want more of EnVi's Core Series? Check out everything about Mark Lee's style here.