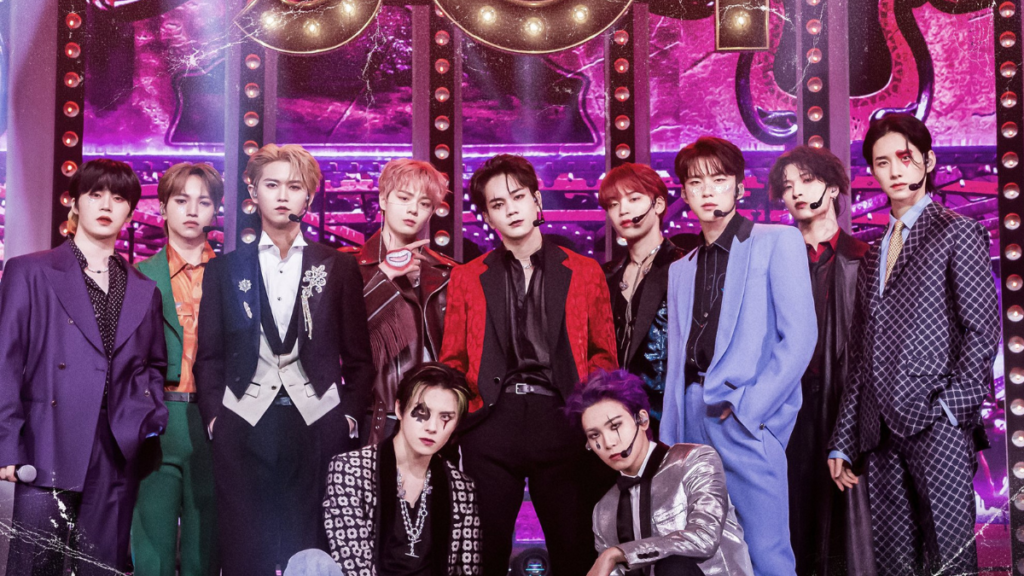 On March 30, J-pop boy group JO1 appeared on their NHK television special "This is JO1 ~ Go to the Dream ~" where they revealed their newest song "YOLO-konde." Released digitally on April 22 at midnight, local time, this track is a collaboration between JO1 and Stray Kids' 3RACHA. A play on the phrase "you only live once" and the Japanese word for "be happy" (yorokonde), the song's title exemplifies the energy and power within its lyrics and production.
A Self-Made Song
"YOLO-konde" provided JO1 and 3RACHA with the opportunity to let their creativity synergize and show off their collective talents. 3RACHA members Bang Chan, Changbin, and Han added their magical touch to the instrumental, mixing and producing the song to imbue it with their unmistakable 3RACHA sound. The lyrics were written by the 11 JO1 members themselves, who have dabbled in songwriting before to create their songs "My Friends" and "Get Back." "YOLO-konde" was also choreographed by JO1 dance leader Kawashiri Ren, who had worked on the group's "ATELIER" series and dance cover of "Odo."
When the 11 JO1 members came together to plan their NHK performance of "YOLO-konde," they were inspired by circus and fire motifs. A fashionista through-and-through with the title of JO1's "fashion leader," Sato Keigo crafted the stage outfits, while JO1's "beauty leader" Ohira Shosei directed their makeup. Combining their passions, the two members made the circus aesthetic in JO1's imagination come to life.
"Don't Be Afraid to Be Crazy"
The result of this international collaboration is a powerful song and dazzling performance filled with traces of JO1's and 3RACHA's work. JO1 delivered a captivating performance, with each member decked out in their own unique costume and makeup. For example, Kono Junki sparkled on stage with glitter on his cheekbones, and Shiroiwa Ruki's eyes shone while framed by his white eyeliner. In sync with a bass-heavy beat drop, which is a staple of Stray Kids' sound, Tsurubo Shion delivered his killing line while wearing delicate chain facial jewelry and special effects makeup on his hand.
Meant to be a cheering anthem for JAMs (JO1's fandom), the song is filled with uplifting lyrics that also refer to the group's journey. These include lines like "俺ら以外務まらない / 最上最強だ!" ("There's no one but us / the best and the strongest!") and "We're going to the top," weaving the group's greeting "Go to the top! We are JO1" into the track. The dynamic instrumental, invigorating lyrics, and atmosphere created by JO1 pull together the energizing and meaningful song.
The Next Steps for JO1 and Stray Kids
JO1 is riding the momentum from "YOLO-konde," and they are not slowing down anytime soon. The group is currently preparing for their second full-length album, KIZUNA, which will be released on May 25. The album is a mix of old and new songs, including past title tracks like "Born to be Wild," "REAL," and "僕らの季節" ("Our Season"). New songs include the title track "With Us" and the song "Move the Soul," which is the opening theme for the anime "Fanfare of Adolescence."
Stray Kids is also on the move as they prepare for their upcoming world tour. Their first time on the road since their "District 9: Unlock" 2020 tour, the group will perform in various cities across Korea, Japan, and the United States. The octet is also currently promoting their newest album ODDINARY, which features the title track "MANIAC."
Want to read more about JO1 and Stray Kids? Check out our article on JO1's release of STRANGER or fandom love letters to JO1. Don't forget to learn more about 3RACHA and their work here or get details on the upcoming Stray Kids tour.