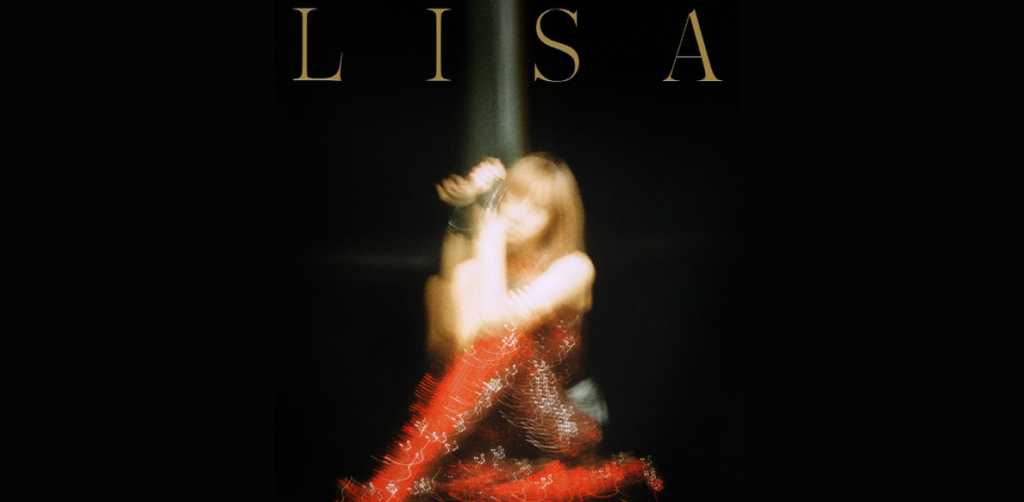 YG has officially announced the next BLACKPINK member to drop a solo project. On August 23 at 12 AM KST, BLACKPINK's official accounts shared a teaser announcing youngest member and main dancer Lisa's solo project. Designed like a movie poster, the teaser features the blurred figure of Lisa under a spotlight.
#LISA COMING SOON POSTER#리사 #BLACKPINK #블랙핑크 #COMINGSOON #YG pic.twitter.com/0kbT7qxJ6y

— BLACKPINKOFFICIAL (@BLACKPINK) August 22, 2021
The youngest member of the globally-recognized group is finally making her solo debut, following the release of Rosé's R earlier this year.
The Star: Lalisa Manoban
Even though this is Lisa's first time working on a music project outside of BLACKPINK, she certainly hasn't held back from taking on projects on her own. Lisa has seen success with LILI'S FILM, her YouTube channel that boasts over 8 million subscribers, and has participated as a mentor in the Chinese program "Youth With You." Lisa has even taken the fashion world by storm as a brand ambassador for CELINE and Bvlgari, and is a global ambassador for MAC Cosmetics.
View this post on Instagram

The 24-year-old artist has showcased her talents, charismatic persona and powerful presence in every opportunity she's been given. With the release of the solo fans can expect more of Lisa as a singer, rapper and dance.
#ArtisteLaLisa: Blinks Are Filled With Excitement
Though the comeback is yet to have an official release date, that didn't stop Blinks from showing their eagerness. After the announcement, the hashtag #ArtisteLaLisa became a trending topic, with fans taking to Twitter to show their excitement for the long awaited solo project.
#ArtisteLalisa reached One Million Tweets Already!
LISA IS COMING pic.twitter.com/R0AB1PgoTI

— LISA CHARTS (@CHARTS_LISA) August 22, 2021
[INFO] #LISA COMING SOON POSTER now becomes fastest tweet for a female act to surpass 200K likes in 48Mins in k-pop history.#ArtisteLalisa
LISA IS COMING pic.twitter.com/3lJrs2wScL

— ?????? ??????? ????????❃ (@LALISA_YT_DATA) August 22, 2021
No time to be sleeping. It's not a drill.
Solo lisa is really coming. Lisa is coming#ArtisteLalisa pic.twitter.com/4bNvqjlTdB

— Pinksé_is_pretty♕ (@ChaeengC) August 22, 2021
.@Blackpink has changed their header on every platform for Lisa's upcoming solo. Her era officially begins now! ? pic.twitter.com/2pjNwLu56W

— ᴄʏᴀɴ (@cyanblink) August 22, 2021
My biggest fear was to be asleep once her solo announcement was released but I'm glad I was wide awake ???
LISA IS COMING #ArtisteLalisa pic.twitter.com/RlEvsXJmAH

— jlyne (@jlyne41406256) August 22, 2021
I'm ready for Lisa solo!!! Lisa solo is comingggggggggg
LISA IS COMING#ArtisteLalisa pic.twitter.com/3IG4W54S09

— Im (@Sebutsajaakuima) August 22, 2021
How am I ever gonna get over this.I haven't stopped staring at my screen since it dropped ? LISA IS COMING#ArtisteLalisa pic.twitter.com/zyVbFUKwxr

— Lisa with love (@rrrabbit34) August 22, 2021
This is not a goodnight for all of us.

THIS IS A GREAT NIGHT!

LISA IS COMING#ArtisteLalisa @BLACKPINK pic.twitter.com/JumfTmyboM

— SwallaLisa ☣️ (@swalla_lisa) August 22, 2021
BLACKPINK fans weren't the only ones excited about the announcement – Lisa's fellow members took to their socials to share the news, too! While we wait for more news on the solo, it's safe to say that fans are over the moon with the announcement, and looking forward to what will come from Lisa in her first solo musical project.
Looking for more BLACKPINK? Check out EnVi's breakdown on BLACKPINK's It-Girl status!
Thumbnail courtesy of YG Entertainment.