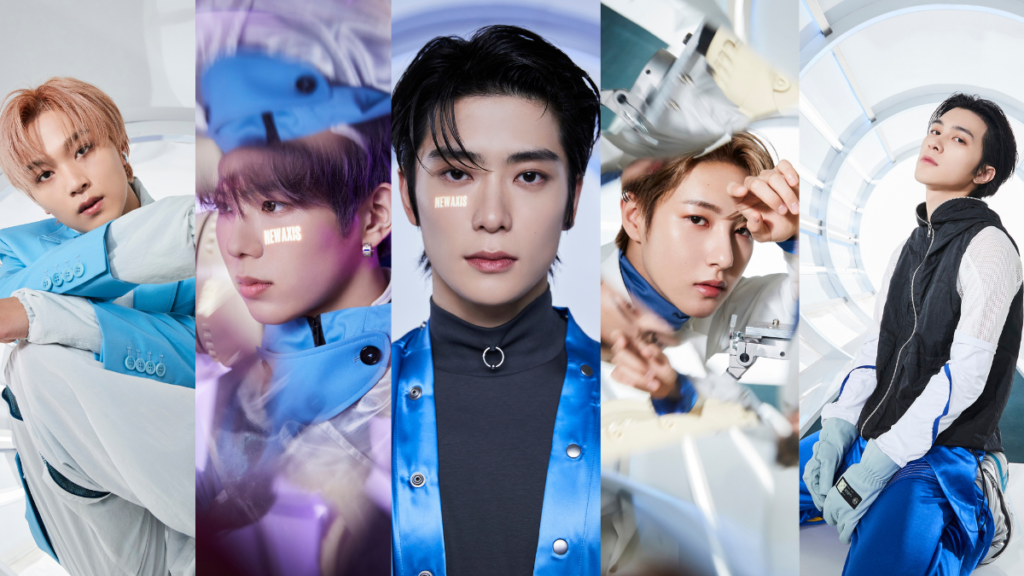 The word "unlimited" is used to its full potential in the world of NCT. On November 19th at 12AM KST, the third round of teasers for the upcoming NCT 2021 comeback, Universe, was released. The teasers are in preparation for the full-length album, which will drop on December 14th.
NEWAXIS
With the first two batches of teasers already roaming around NCity, the third set of teasers featuring Hendery, Shotaro, Renjun, Haechan, and Jaehyun was released. The concept has each of the members involved in the general theme of a 'moving walkway' or escalator. They are all in clothing in different ranges of blue, white, and black. A red beam of light appears on some of the members' faces, while others have the word "NEWAXIS" shining instead.
A kaleidoscope effect with the member appearing to be at the center of the axis point is also a consistent point within the teasers. Despite the identical effect, the blue and violet color scheme brings a unique perspective to each teaser.
Fans speculate that the similar themes throughout the teasers could hint at the upcoming combinations for NCT U in the album. What do you think?
NCity Reacts
With the huge and thrilling release of NCT 2021 coming soon, fans of the multi-cultural, multi-talented group can't help but express their excitement with theories and love.
What's Next?
As more teasers come throughout the next couple of weeks the anticipation for the 21-membered project increases. New songs with fresh combinations of the NCT members are a given for these projects, but fans are still excited to see what NCT 2021 has in store!
Want more NCT? Check out our coverage of the teasers for Xiaojun, Jungwoo, Kun, Chenle, and Jeno here!
Thumbnail courtesy of SM Entertainment.