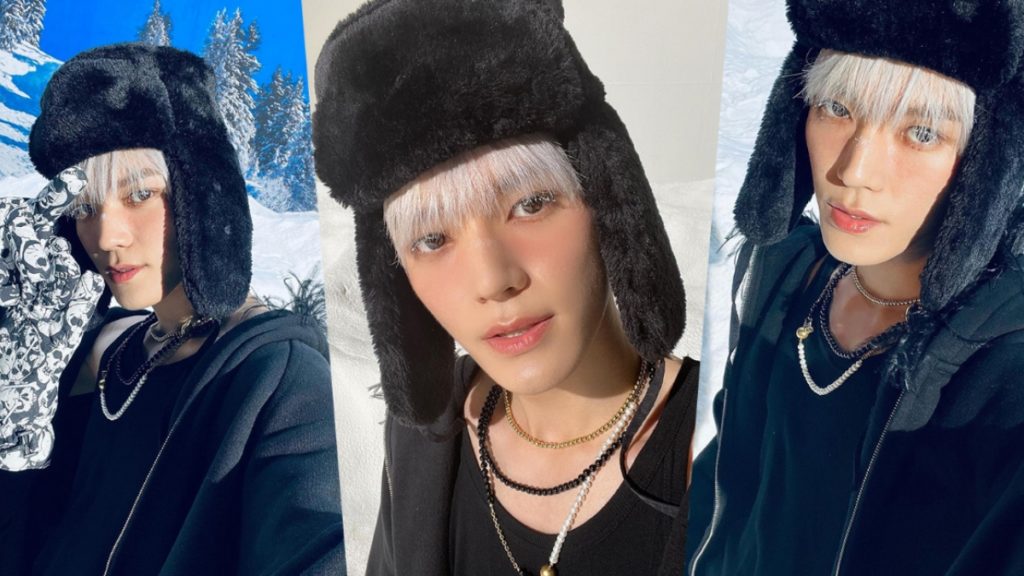 Move aside, cold girls. NCT's Taeyong is jumping in on TikTok's coolest makeup trend and claiming his title as the ultimate cold boy. Since his debut in 2016, Taeyong's fair skin and sharp features have drawn comparisons to wintry characters like Jack Frost, a comparison he too has embraced. Now, with silver hair and a snowy wonderland in sight, Taeyong looks like the embodiment of winter itself.
What's Cold Girl Makeup?
While red noses and swollen cheeks might have once been cause for embarrassment, influencers and other online cool girls are championing the look under the aptly-titled "cold girl makeup." Vibrant reds and glittery silvers are meticulously placed on the face to emulate the flushed look of someone who just came in after a walk through subzero temperatures. One part crying girl makeup and another après-ski chic, this makeup style evokes vague images of something cozy and wintry: warm fireplaces, log cabins, thick fur boots, and the like.
NCT's Resident Cool Prince
Joining the latest TikTok craze, K-pop is getting a taste of cold girl makeup too — and who better to try the trend than Cool Prince, Taeyong? In his most recent Instagram post, the singer was seen sporting all the hallmarks of the makeup style: soft, matte skin? Check. Red cheeks and nose? Double check. For an added effect, he had a dusting of white powder across the bridge of his nose and eyelashes too. And to top it all off, he wore long fur boots and a dark faux-fur hat — another winter trend beloved by K-pop — to contrast his white hair. Who knew looking this cold could look this… cool?
More of Taeyong Coming Up
With an NCT 127 comeback slated for January and dates added to the group's world tour, Taeyong's icy look builds extra excitement for a winter NCTzens will remember.
Cold girl makeup is fun but dry skin isn't. Check out our list of dermatologist-approved moisturizers to help your skin survive the cold.