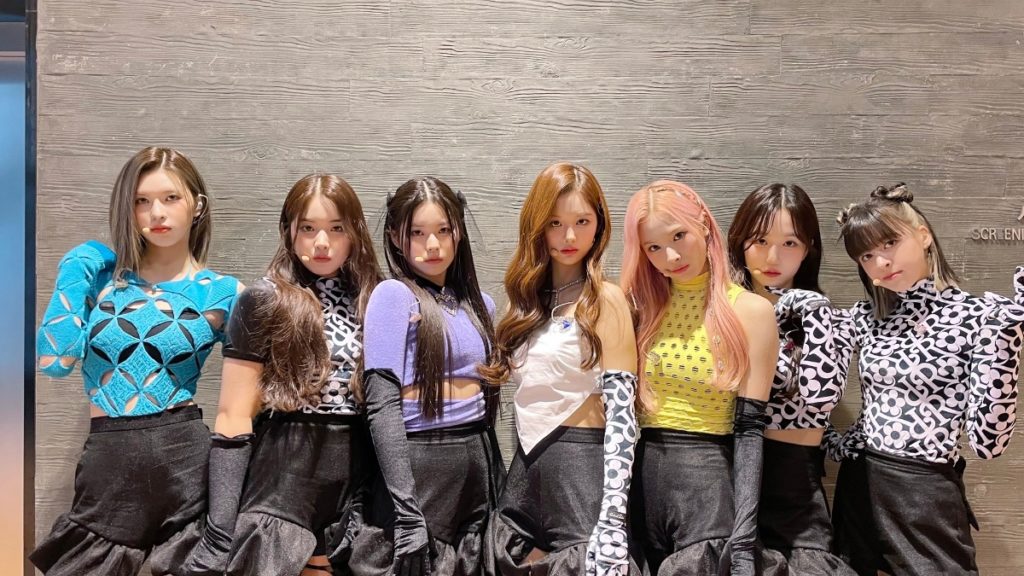 On May 2, JYP Entertainment's new girl group NMIXX made their original television soundtrack debut. The septet sang "Hey Gabby!" and "Sprinkle Party" for DreamWorks' Netflix original children's series Gabby's Dollhouse.  
The Collision of Cuteness
"Hey Gabby!" is the show's energetic theme song, which introduces Gabby and her friends through catchy lyrics full of greetings and meowing. Accompanying the musical release, NMIXX starred in a vivid cat-tastic music video in Gabby's own dollhouse. The brief video is a mix of acting scenes and choreography, which includes many cutesy feline-esque moves.
"Sprinkle Party" is similarly fun and highlights NMIXX's youthful charms and vocals. The song has a more intricate rhythm brought to life by a ukelele, piano, and synths.
Originally released in 2021, Gabby's Dollhouse follows 11-year-old Gabby as she joins her cat-themed dolls on fantastical adventures within, you guessed it, her dollhouse. The children's show is full of wonder and imagination. Now, it is available in South Korea. 
In time for Korea's Children's Day, NMIXX participated in special OSTs. This is not shocking as the septet's ages range from 15 to 19 years old. The young group are fittingly making music for a youthful audience. Not only does it fit the theme of youth, but Gabby's Dollhouse also matches with NMIXX's overall mystical, dream-like concept. As Gabby begins new adventures with her imagination, NMIXX tackle unknown worlds in their dreams. 
NMIXX on the Rise
NMIXX made their debut earlier in late February with the singles EP, AD MARE. The girl group released two songs: "O.O" and "TANK," which capture the group's theme of creating new music by mixing genres. 
Within 24 hours, "O.O" garnered over 20 million views on YouTube, and now has over 65 million views. Similarly, their debut EP gained lots of attention, selling over 227,000 copies and making them the girl group with the highest debut sales in K-pop history as of May 2022. This, however, comes as no surprise. Ahead of their debut, the girls sold over 60,000 copies even before the members were announced and NMIXX was known as JYPn.
While the group is still months old, they are slowly and surely creating a name for themselves. Their next big moment will be in Chicago. They will be having their US debut at KCON's premiere show at Rosemont Theatre in late May. NSWER, their fans, are certainly looking forward to what the group will do next. 
Want more NMIXX? Check out our review of their debut EP here.