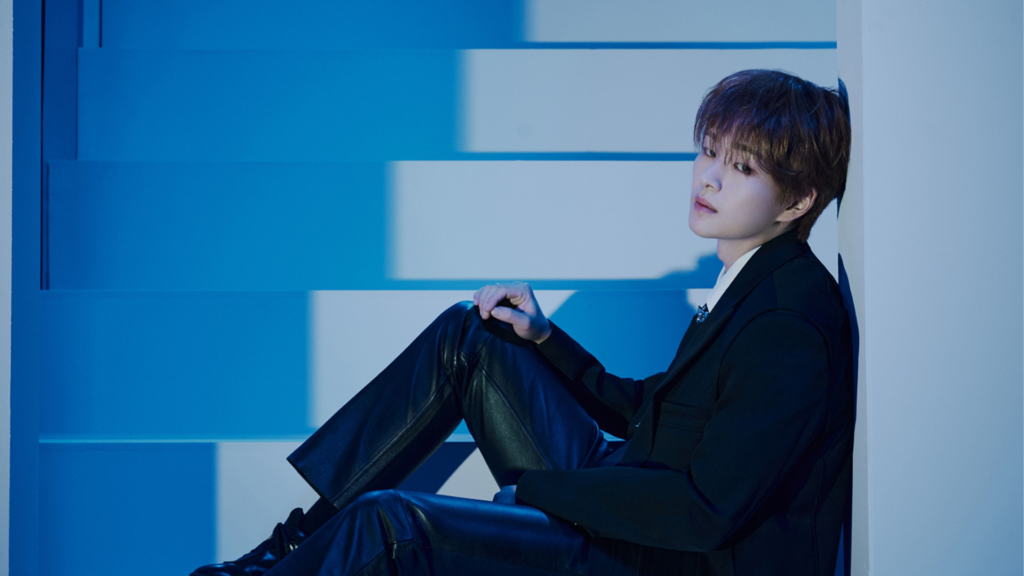 On April 11, SHINee's leader and main vocalist, ONEW finally released his awaited second mini-album DICE. Since his solo debut album VOICE in December 2018, DICE transitions from the melancholic reflection and realization of loneliness in title track "Blue," to a bright appreciation of love and connection. ONEW experimented in all genres for this album, including rock, electro-pop, and R&B.
Keeping up with Onew
After SHINee's highly anticipated comeback in 2021 with their seventh full-length album Don't Call Me, ONEW took time to dive deeper into his passion for theater. During his military enlistment, he was able to continue his love for the arts, while stepping back from his idol responsibilities. Taking a role in the Republic of Korea Military Band, he starred in two plays: Shinheung Military Academy and Return: The Promise of That Day. After his discharge, he was cast as the lead role in Midnight Sun, which gained rave reviews from fans and idols alike. With his great performance, he returns to the role this year.
Roll The Dice and You Just Might Get Lucky
Leading the album with a funky synth introduction, "DICE" takes us through a love journey. The lyrics display the push and pull feeling of falling in love. In this sense, ONEW ignores all the rules, rolls the dice, and lets love develop naturally. The music video is vibrant, showing his trip of fondness through a magical six-sided dice. Throughout the video, his leading lady is shown being abducted by mysterious men in green masks, invoking similar elements as the players in Squid Game. In order to save his love, ONEW rolls the dice, taking him to different rooms but also showing how love can take you on different paths and be unpredictable. With the mischievous storyline, fans pointed out the parallels with SHINee's music video for "Married To The Music."
During his press conference, MC'ed by his groupmate Minho, ONEW mentioned that his members stopped by the video set, showed him new ideas, and gave him encouragement.
The second track "Sunshine," is an electro-pop track with a heavy continuing bass line. Showing off his lower register, the song talks about the feeling of being with someone you adore. Brushing aside a stressful day at work, ONEW takes a chance for a peaceful escape with the one he cherishes.
"On the way" starts slowly at first, but kicks into gear after the iconic Cha Cha Malone producer tag. Teaming up with Adrian McKinnon and Tay Jasper, the sexy and jazzy melodic song tells the story of wanting an answer if feelings of love are reciprocated. "Can you tell me/my heart is ready/can you tell me/I'm on the way." The song is filled with ONEW's background vocals and perfectly arranged ad-libs behind a deep guitar.
"I Think I Made My Own Standard"
During the DICE press conference, ONEW mentioned the significance of this album to his growth as an artist. ONEW says "When you think of ONEW, someone who only sings calm songs in ballads and OST's, I want to show that I'm a person who can try new things…I think it was diversity." Although ONEW has been in the industry for almost 15 years, he still constantly reinvents himself. He attributes this to continuing to learn from other professionals in the industry and applying those lessons to his artistry. This album continues to affirm his ability to easily adapt to any song, regardless of genre.
The fourth track, "Love Phobia," is a pop-rock track with a taste of soft trap and hip hop beats. Listeners are transported to a moment where they lost a romantic partnership,wishing to never have that experience again. The heavy soft-rock song "Yeowoobi," written and produced by label mate Hitchhiker, takes ONEW into a space we haven't seen him in before. Embracing the genre, his soft smooth voice transitions into powerful vocals during the chorus.
All for SHINee World
The final track, "In the Whale," is specifically dedicated to Shawols, SHINee's fans. ONEW, writing for this song explained, he decided on six tracks for this mini-album; five members of SHINee and the sixth member, SHINee World. The song has a soft 808 synth and an upbeat but soft drum background. The lyrics show his gratefulness to fans for being with him among the light and the darkness, "In the hearts of you and me/I trust we'll be eternal."
Throughout the album, ONEW takes us along the ride of feeling affection. Whether it's the feeling of coming to terms with your emotions, yearning for no more heartbreak, or appreciating someone who has been by your side, he makes listeners experience every emotion. In this new era, ONEW takes a deeper leap into his creativity, while still staying true to himself.
If you want to know more about ONEW, you can follow him on Instagram, and check out his music on Spotify and Apple Music.
Want more music? Check out our exclusive interview with VERIVERY!