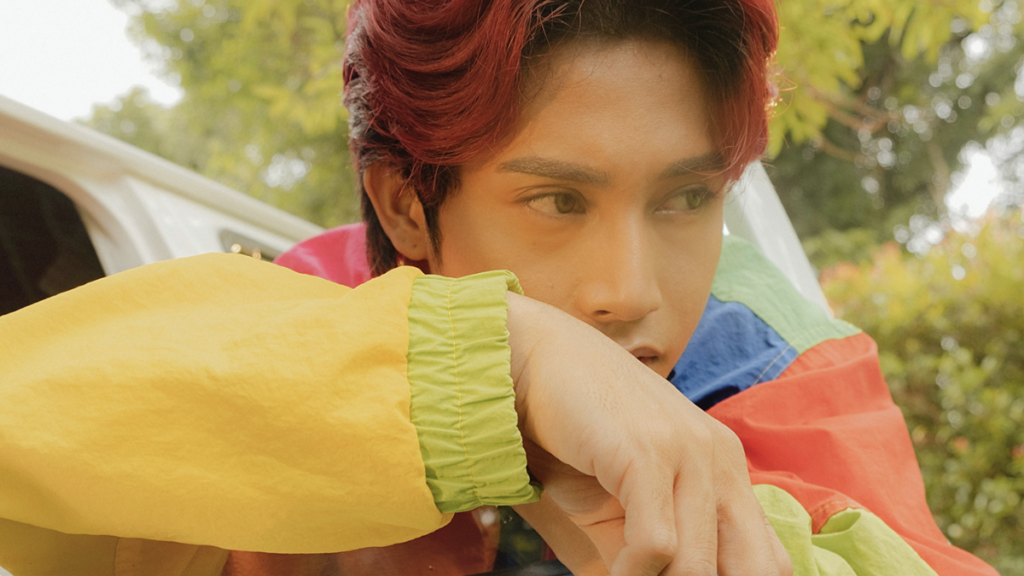 The members of the Filipino band SB19 are not only P-pop royalty but also rising fashion icons. Over the years, the quintet has crafted a recognizable collective style, but in tandem, Pablo, Stell, Ken, Josh, and Justin have cultivated individual aesthetics to die for. Ken, in particular, has paired his burgeoning solo ventures with an experimental wardrobe that speaks of his enviable taste. Celebrating his one-of-a-kind style, EnVi takes a look at some of Ken's most memorable fashion moments.
Cool In Prints
The poster boy of cool, experimental fashion, Ken is never one to shy away from a bold look. Case in point: this streetwear-inspired outfit featuring tiger-printed pants, a dark blue bomber jacket, and a galore of accessories — including a beanie, a pair of gray sunglasses, and Prada gloves with a triangle mini pouch attached at the wrist. Talk about accessorizing with a purpose. 
Back To The Old School
Throwback fashion reigned supreme in 2022 and SB19 did not miss out on the vintage trends. For the concept pictures of their single "WYAT," the group channeled the fashion of boybands from eras past. Rocking eye-catching red hair, Ken sported a color-block jacket perfectly aligned with the dopamine clothing craze and the '90s revival that took place last year.
Suiting With An Edge
Sporting a blazer can go the boring route but when you're a man with fashion vision, like Ken, a blazer can easily turn into a fashion statement. On one of his first Instagram posts, Ken combined a gray jacket with a plain tee, oversized leather pants, and chunky sole sneakers.  A micro chain bag and a bucket hat complemented the ensemble, proving that suiting can be cool too. 
Camo King
With the revival of all things Y2K, camouflage has returned from oblivion. While many have shared their take on the trend, no one owns it quite as well as Ken. On Instagram, the star donned a pair of camo pants with a distressed knit sweater and chunky boots. Following his tradition of accessorizing to the nines, Ken added a black cap worn backward, silver jewelry, and statement sunglasses that gave the look a slightly futuristic twist.
Sans Shirt in "Palayo"
Adopting the mononym of FELIP for his solo releases, Ken has upgraded not only his resumé but also his stylebook. When the singer debuted "Palayo" in September 2021, many noted the lavish and extravagant styling that accompanied the music video. Among the many standout looks, a fan favorite was the cropped embroidered jacket — with nothing underneath — styled with straight-leg pants and accessories like drop earrings, belly chains, and necklaces. While the sans-shirt trend has now found its place in entertainment with names like Timothée Chalamet at the helm, back in 2021 Ken already anticipated the rise of shirtless styles. We love a man ahead of his time.  
Striking Hairstyles
Though Ken has sported a fair share of fun, out-of-the-box hairstyles — from red hair to mullets — one of his most striking changes happened when the star debuted a dyed buzz cut. The singer embraced a fun take on dye jobs with a design reminiscent of the leopard print hair that took over Instagram in the 2010s. Needless to say, he absolutely slayed this divisive style. After all, when it comes to fashion, nothing tops confidence. Ken keeps proving it time after time. 

Eager for more SB19 content? Check EnVi's exclusive interview with the P-pop Kings here.