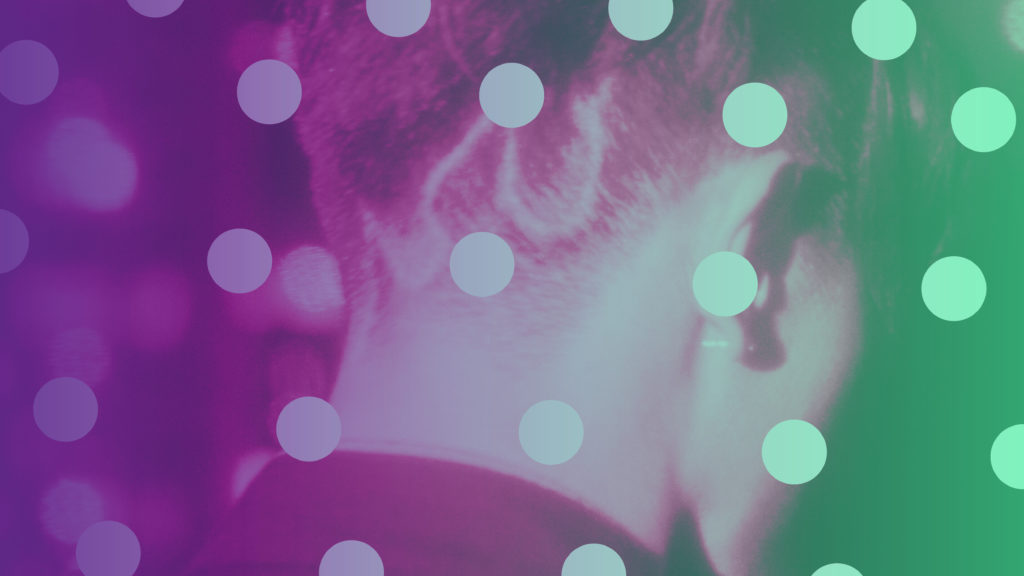 2021 has been an eventful year for producer and songwriter Peter Chun. He contributed to Just B's debut mini-album, worked on BamBam's riBBon, and received a certified gold for his work on Gwen Stefani's album. To top things off, he crafted the track "The Rainy Night" on NCT 127's latest album Sticker which has already sold over 2 million copies. EnVi sat down with Chun to talk about his latest achievements and impressive career in the music industry. 
View this post on Instagram
Jumping in Puddles 
Chun and his family came to the United States as first-generation immigrants from South Korea. His mother played the haegeum in an orchestra and his father was a guitarist in a band. Understanding the hardships of the industry, they were concerned when Chun shared that he wanted to pursue music. They had preferred he opted for a more traditional career, but he chose to follow his passion instead. 
As an engineer, he worked on Gwen Stefani's You Make It Feel Like Christmas which went gold. At the time, he had reached a high level in his career and was working with A-list celebrities. Working behind the scenes, he was amazed by the songwriting process. 
"I will never forget that experience. She's also an extremely hard worker. I got to say, she holds herself like in the room," Chun said about working with Stefani.
"When they did, You Make It Feel Like Christmas, Blake actually sent the whole hook as a voice memo. And then she heard it, and then they just wrote this song in like 30 minutes. They finished the song off and we recorded almost all the vocals that day. So, we did that song in like two hours. And I was just sitting there and I just pressed the record and I was like, 'What? Just wait, what just happened right now? Like holy cow,'" he told EnVi. 
Amazed by the process, Chun wanted to try writing himself. He said, "Because I saw Gwen and busbee and Justin Tranter.  I was like, 'I can do that. If they can do it, I can do it. Why not?'"
He decided to take the leap of faith and left his job to become a songwriter and producer. 
Rainy Night, Sunny Day
On a personal level, the growing success of K-pop internationally resonated with him. 
"I'm proud. It's like the first thing that comes to my mind," Chun shared. "When I was growing up in high school and even middle school, elementary, I never wanted to be Asian. I never wanted to have Asian features. I lost a lot of my Korean because I didn't want to speak Korean."
"The fact that Asian culture, music, or fashion or food is…being at such a forefront. It really makes me proud. And like, it's only till five years ago where I was like, I'm actually really proud to be Asian."
Chun spent five years trying to have a K-pop song released. Having left a stable and well-paying job, he grew concerned about the logistics of artistry. At the start of this year, he decided it would be his last in songwriting if he didn't reach his goals.
In contrast, he began to see great success. Within the year, he worked with various artists on an impressive list of projects. For rookie group Just B, Chun wrote two tracks, "Deja Vu" and "Double Dare" on their debut mini-album. He shared that he still remembers hearing the Just B songs for the first time on a McDonald's run with co-writer Drew Ryan Scott, or SQVARE.
"I actually got sent their mix to get checked up, which that really doesn't happen with veteran groups," Chun explained. "I was like, 'How are these rookies? Like they sound so good.'" 
"I think how easy they were able to work with this, I want to do more with them. You know? Like these guys are amazing," He added. 
That same month, his song "riBBon" was chosen as BamBam's debut solo single as well. He originally began working on the song during the quarantine of June 2020 after being inspired by Lil Mosey's "Blueberry Faygo."  
"And I heard that and I was like, why isn't anyone in K-pop doing this? Kind of like a, I don't want to say bright R&B, hip-hop, but like, it was more like an uptempo, brighter sound. I kind of made it a guitar loop and I was just jamming to it."
He then sent it to his co-writers Scott and Andreas Carlsson. Together, they created the draft that was sent to BamBam and his team who completed the final touches. 
Due to BamBam's success with GOT7, his first release as a soloist was highly anticipated and well-received by fans. 
"I really am glad of the outcome," Chun said. "I didn't know what BamBam's sound was because he was in GOT7, so it was like GOT7's sound and, you know, everyone was doing their own solo at the time. I just love [that] the outcome that they put is kind of like a perfect balance. It's like, they called it, 'playful trap.' That's what they described it to me. And I was like, 'Oh, that's perfect.'"
Just Dropped
Between the high-energy songs of Sticker, "The Rainy Night" is a serene moment showcasing NCT 127's vocal range. For that to happen, Chun and Scott worked meticulously behind the scenes. Recognizing its power as a "piano-driven" ballad, Chun and Scott crafted it with the intention of having it appeal to both K-pop and Western music markets. 
"I was actually sent an instrumental from one of the guys that works with SM saying, 'Here's a song. Can you just run?' And I heard it. I was like, 'Oh, it's a tear-jerker,'" Chun recalled. "We were just writing like a really sad song and just like really catered [to] it. Like, every section. We wanted it to be great."
The whole process only took them an hour. Chun explained, "I do remember that hook was just like us just going back and forth. Like, you'll do like a line and then I'll do it. And it just felt so natural."
Chun has cited EXO as a source of inspiration before. Creating a song for their labelmates, he highlighted the notorious vocals of SM Entertainment. 
"When it comes to like all vocal arrangements in any song, whether it's like an EXO style or a bright song, I try to arrange it how I first heard EXO with their harmonies, with the background arrangements, and stuff," Chun shared. "So like, I would say a lot of the vocal arrangements are kind of inspired by EXO."
Chun still remembers how the song stuck with him and Scott as they worked on it. He believes it will stick with fans as well. "It's like the melody and the hook still for me, even," he shared.
"We both pretty much remembered a hook right away. Sometimes I'll forget. I'll be like, 'How did it sound again?' But it was one of those where I was like, 'Man, these notes are like something happened where we got transcended to a different dimension on this one,'" Chun said. 
He added, "So, the melody on the hook, I think people were really like. It'll hit really hard for them, you know? And especially the title 'The Rainy Night.' I mean, come on now."
Clear Skies Ahead
After reaching all these different accomplishments, one might think it's time to relax. However, Chun is the opposite.
"I feel like I have to work harder, to be honest," Chun said. "I'm like a workaholic. People that work with me know I'm the first one at the studio, I'm the last one to leave."
Chun is motivated by his parents and the selfless decisions they made for their family. It was the same reason why he decided to open his gold certification with them. 
He explained, "It felt great for me, but I wanted it to be for them to be honest, because they sacrificed their careers, like halfway through like their thirties, to come here for me and my brother."
Had my parents open up my first plaque ever.. what an unforgettable experience. Thought they should open it cause they gave up THEIR dreams to move to US for me and my bro so that WE can chase our dreams.. I now get to understand their sacrifice now that im older 🙏🏻😭 pic.twitter.com/3mKYojygjS

— softserveboy (@peterschun) September 1, 2021
More so than the titles, Chun cherishes memories like those and hopes to make more. Fittingly, he already has two more noteworthy projects coming soon. 
One is with K-pop veteran CL, formerly of 2NE1. Working with CL is something Chun truly appreciates. He explained, "That's like, honestly, one of my dreams. Because she's such a legend and she's such a badass." 
That became reality when fellow writer, Nick Lee asked Chun to make the track better fitted to K-pop with his experience in the industry. The final product pulled together the teams' talents topped with CL's golden voice.
"I remember when I first heard CL's vocals, I got the chills down my back," Chun explained. "The fact that she sang on it, I don't even care if it never came out. It was like, it's for me. Right. It's like, 'Yo, CL sang on my song.' How many people can really say that, right?"
The other anticipated release is with ENHYPEN. Chun had worked with the group before, but hoped to reconnect again.  
"I did their pre-debut single "Calling (Run To You)" with Drew. I was like, "Oh, I love these guys' sound. Man, these guys are so sick.' Like, 'Rookies?'" Chun said incredulously. "Getting an ENHYPEN was was special, especially cause I wrote it down on my vision board." 
In addition to creating music, Chun is also involved with helping rising talent. Having had mentors who helped him early in his career himself, he hopes to do the same for others. He especially wants to work with women who are often discredited in the music industry. 
"I'm starting to sign aspiring producers-songwriters. I actually just signed a writer-producer named Carly Lyman, a fantastic, such a gifted, producer-songwriter, and a huge advocate for women producing music," Chun shared.
"To be honest with you, I think there needs to be more of that. I feel for them when women don't get the representation they deserve. Cause there's so many, bad-ass women songwriters and producers, especially producers. So, that's like my next goal," he added.
With these plans in the works, it doesn't seem like Chun will be losing any momentum soon. Rather, he's one of the many talented songwriters and producers in K-pop to watch. As the genre continues to grow, Chun and the others play a large role in the industry and grow alongside it. You can follow Chun on Instagram and Twitter to keep up with his latest work. 
Interested in learning more about songwriters? Check out our interview with Shorelle here.
Thumbnail by Nevi