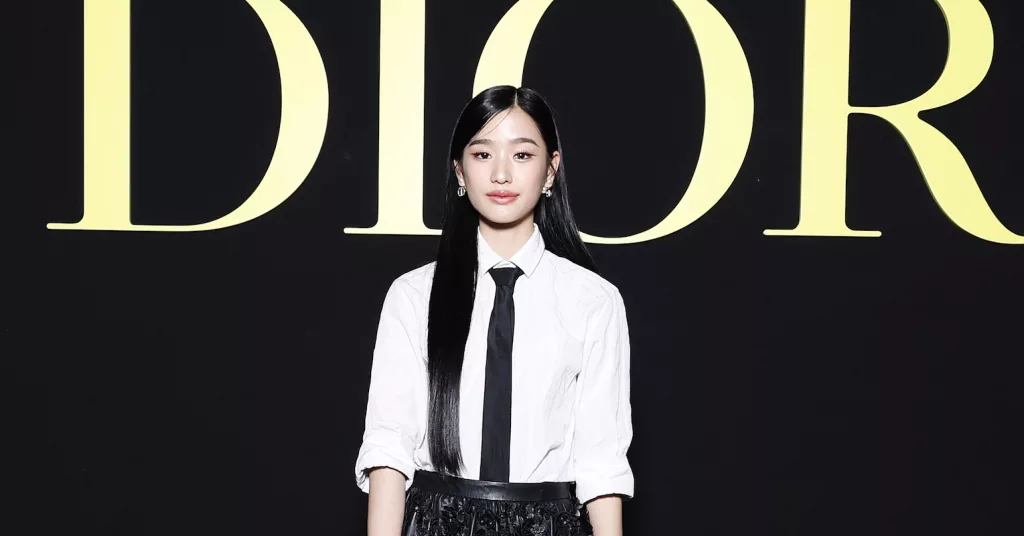 Tu Tontawan made her first front-row appearance as a Dior ambassador at the brand's Spring Summer 2024 show on September 26. The Thai actress was officially appointed ambassador for Dior's fashion and jewelry branches in Thailand on September 20, just ahead of Paris Fashion Week.
Darling in Dior
Since creative director Maria Grazia Chiuri took its helm, Dior has been recognized for its emphasis on empowered femininity. With clean silhouettes, touches of prep, and timeless classics on rotation in its many collections, the French brand continues to preserve a chic approach to luxury fashion. Thai star Tontawan drew from the best of Dior for her front-row look at Paris Fashion Week, imbuing a formal ensemble with strong feminine energy.
Playing on a business-formal dress code, Tontawan sported a white long-sleeved button-up shirt and sleek black tie. The top was paired with an extravagant black skirt that, in classic Dior style, hovered above the knees. The look stood out for the finesse of the skirt's detailing — an array of flower appliques that elevated an otherwise foundational event outfit. The combination of the dress shirt and flower-embellished skirt with the minimalist black and white Spectadior Pumps created a modern executive look with tasteful touches of conventional femininity.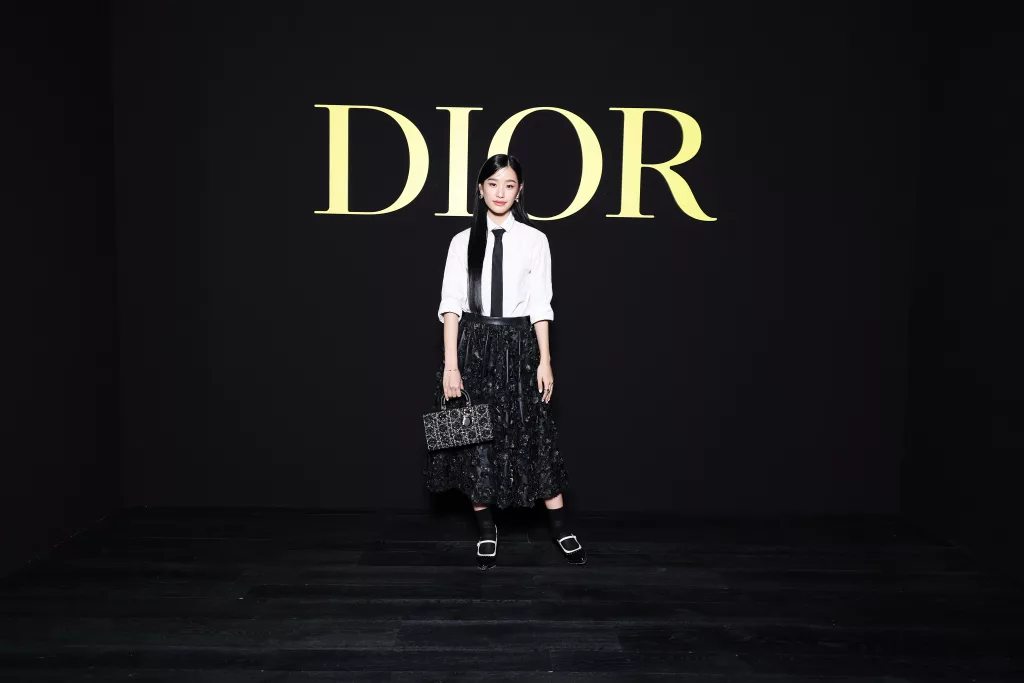 To complement her formal-chic get-up, Tontawan enlisted the help of the Medium Lady D-Joy Bag, one of the products introduced by Maria Grazia Chiuri in the Fall 2022 collection. As the brand's newest Dior jewelry ambassador, it only made sense for Tontawan to accessorize with some of the French label's pieces, including a bracelet, a pair of Dior Tribales earrings, and a statement ring.
"NOT HER"
Dior's Spring Summer 2024 collection was showcased in a scenographic video installation titled "NOT HER," created by research artist Elena Bellantoni. Bellatoni's work, generally observes the female body across different spaces and times. For Dior's show, Bellatoni created an immersive piece that focused on the confinement of women to certain sexist predispositions.
Meanwhile, Chiuri's Ready-to-Wear collection focused on the "present," and the chronological coexistence of the past and the future. Aligned with Chiuri's feminist stance, the runway explored the relationship between femininity and feminism through fashion.
As an industry leader, Dior has established its standing as a global influence through its portfolio of celebrity relationships. Tu Tontawan is just one of the brand's many Asian ambassadors, joining the ranks of fellow Thai stars Apo and Mile and South Korean idols Jisoo and TOMORROW X TOGETHER.
Check out how some of Dior's Asian ambassadors turned the airport into a fashion show on the way to Paris Fashion Week here!