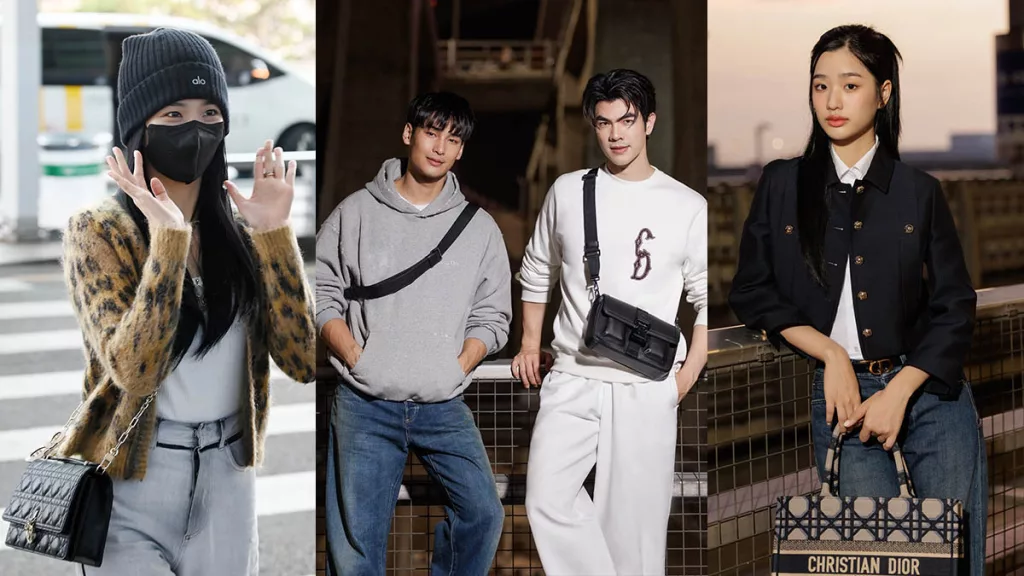 Paris Fashion Week kicks off on September 25 and one of the most anticipated events on the calendar is the Dior Spring Summer 2024 presentation. The French brand is bound to bring its latest offerings to the runway, with the presence of some of the world's biggest stars in the front row.
South Korean darling Jisoo, and Thai superstars Tontawan, Mile, and Apo are some of the names in the star-studded guest list. Ahead of the show, the Dior brand ambassadors were spotted at the airport, leaving for Paris. Here's what they wore.
Miss Dior Jisoo
There's not a time K-pop powerhouse Jisoo doesn't rock the best of her Dior-powered wardrobe, but this time, the budding actress flaunted her Dior VVIP status by sporting a then-unreleased bag. Departing from Incheon on September 22, Jisoo wore a casual mix of fashion staples including a Mizza motif cardigan from the Dior FW23 collection, denim pants and a ribbed top. The pièce de résistance of her outfit was the new Miss Dior Bag, an item first introduced in the Dior Cruise 24 collection and recently made available online. Distinguished by its refined silhouette and iconic cannage design, the bag was the ultimate luxury addition to Jisoo's airport look and left everybody anticipating what new releases she will sport during her visit to Paris.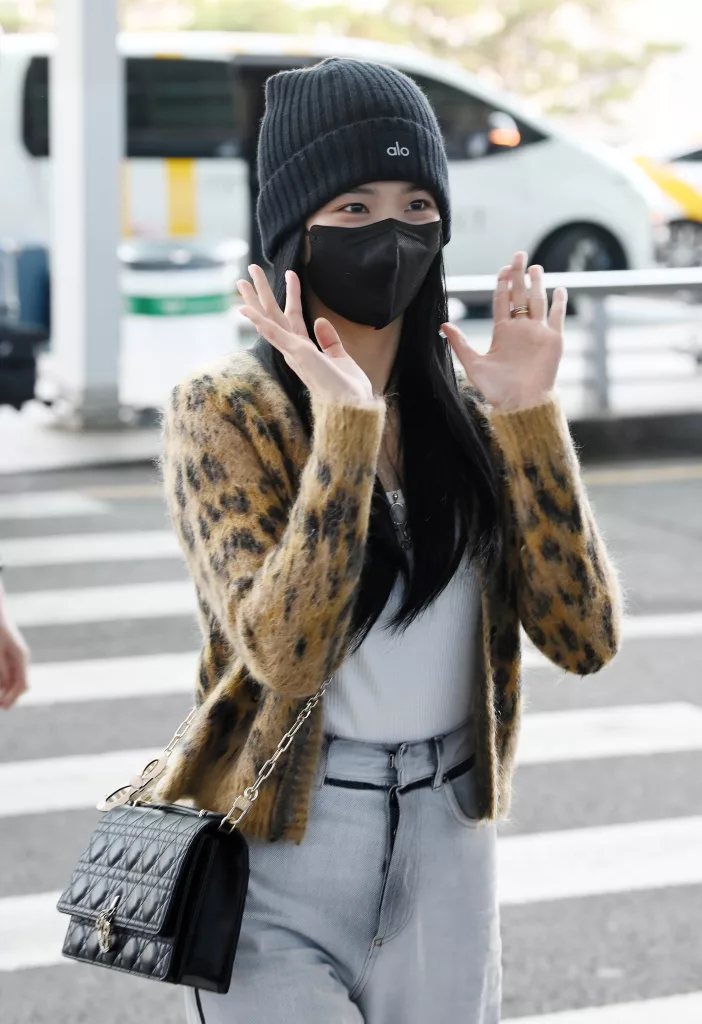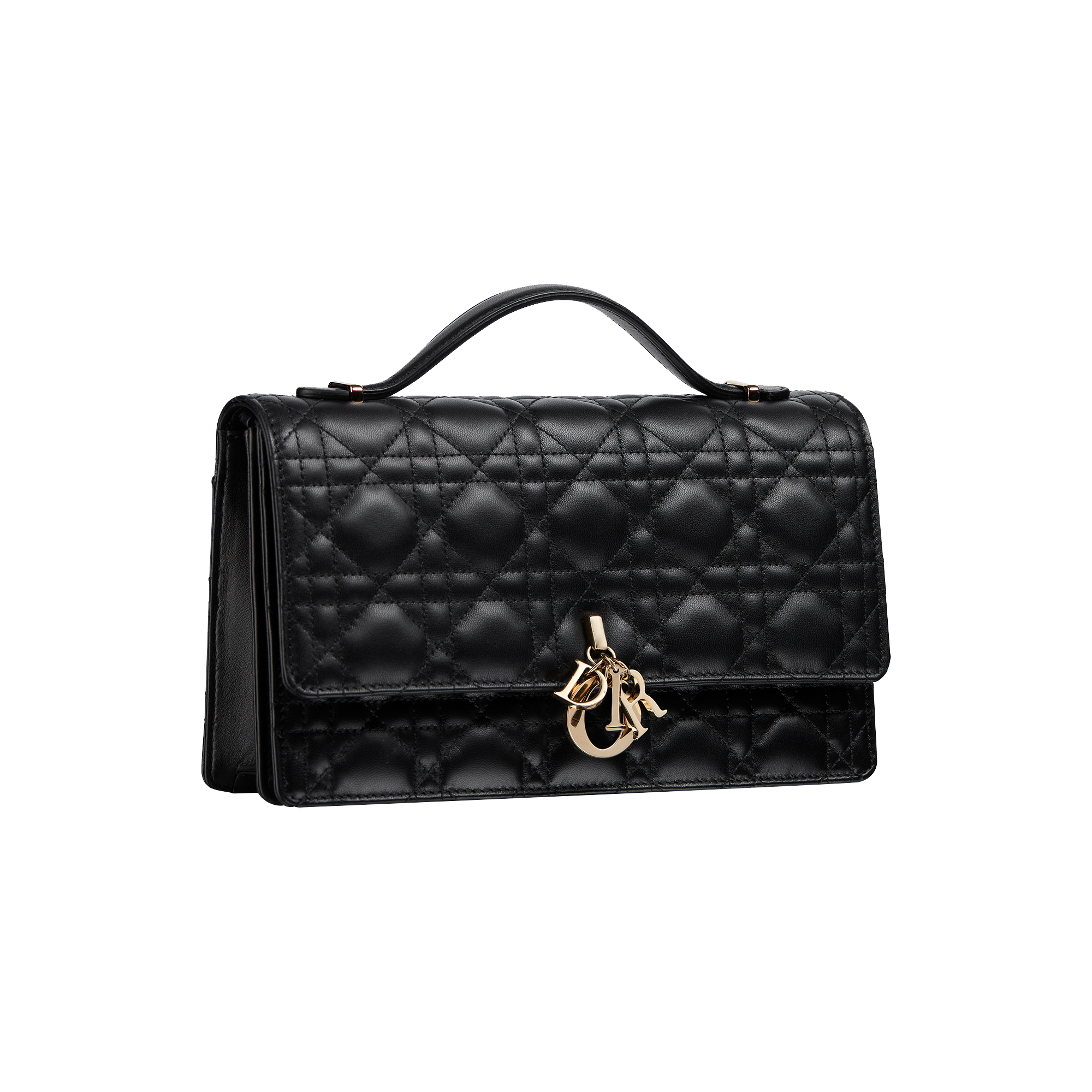 Dior's Newest Ambassador Tu Tontawan
Thai star Tu Tontawan might be new to the title of brand ambassador, but she is in no way a stranger to Dior's elegance. After fostering a friendship with the brand at several events in Asia, the actress will finally make her front-row debut at Dior's Paris Fashion Week show. And she's already making waves with her choices. On her way to France, the F4 Thailand star took a refined approach to airport fashion, dressed in denim pants, a classic white shirt, and a cropped jacket featuring Dior Tribales buttons. Just like Jisoo, Tontawan elevated her look with a bag, opting for the travel-friendly Dior Book Tote. The look embodied Dior's elegance to a tee and we couldn't have expected otherwise from the ever-so-classy Tu Tontawan.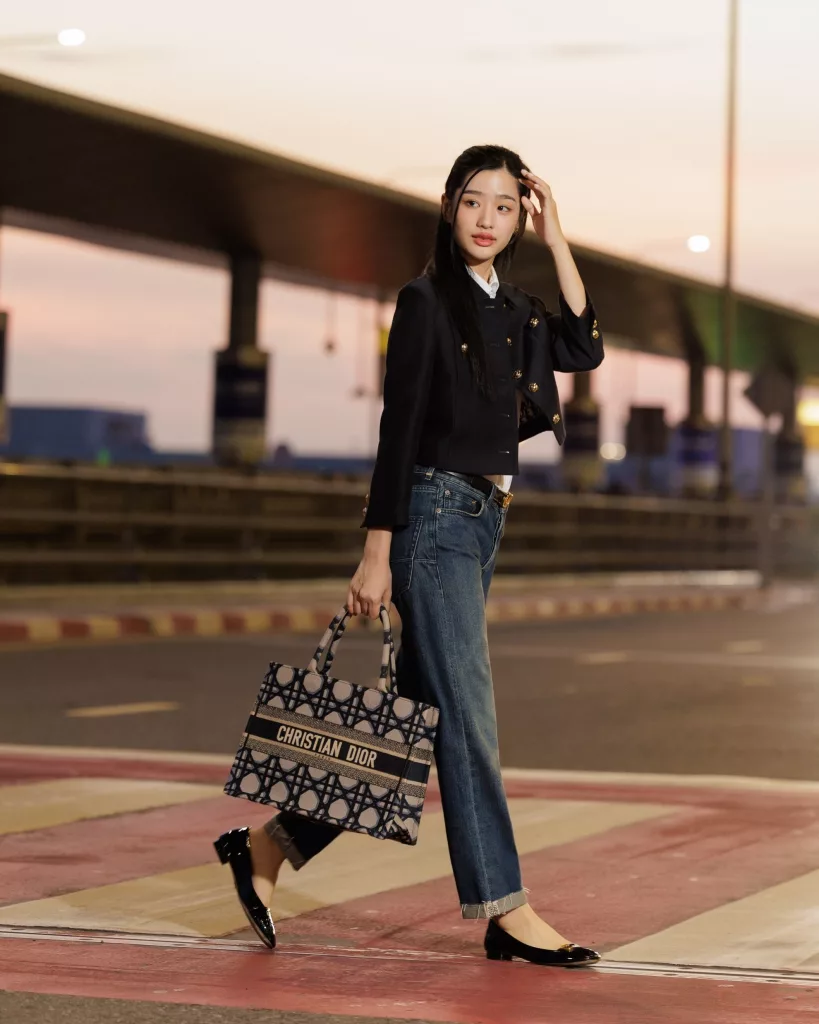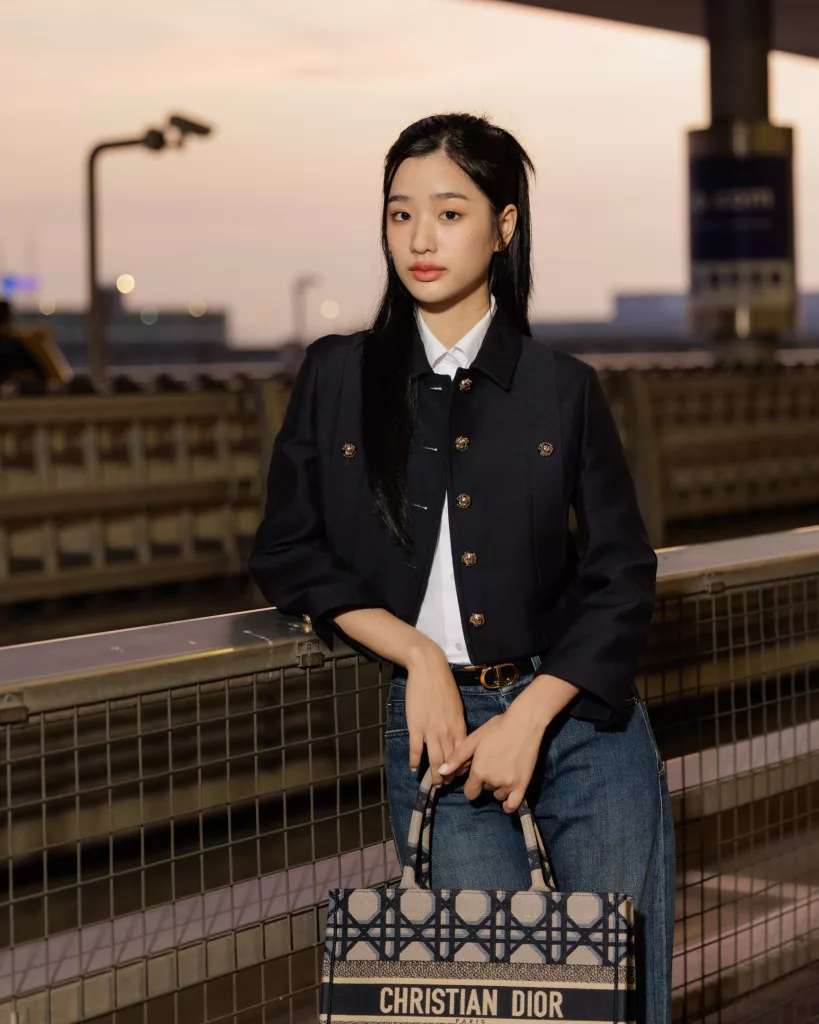 Tontawan
Photos courtesy of Dior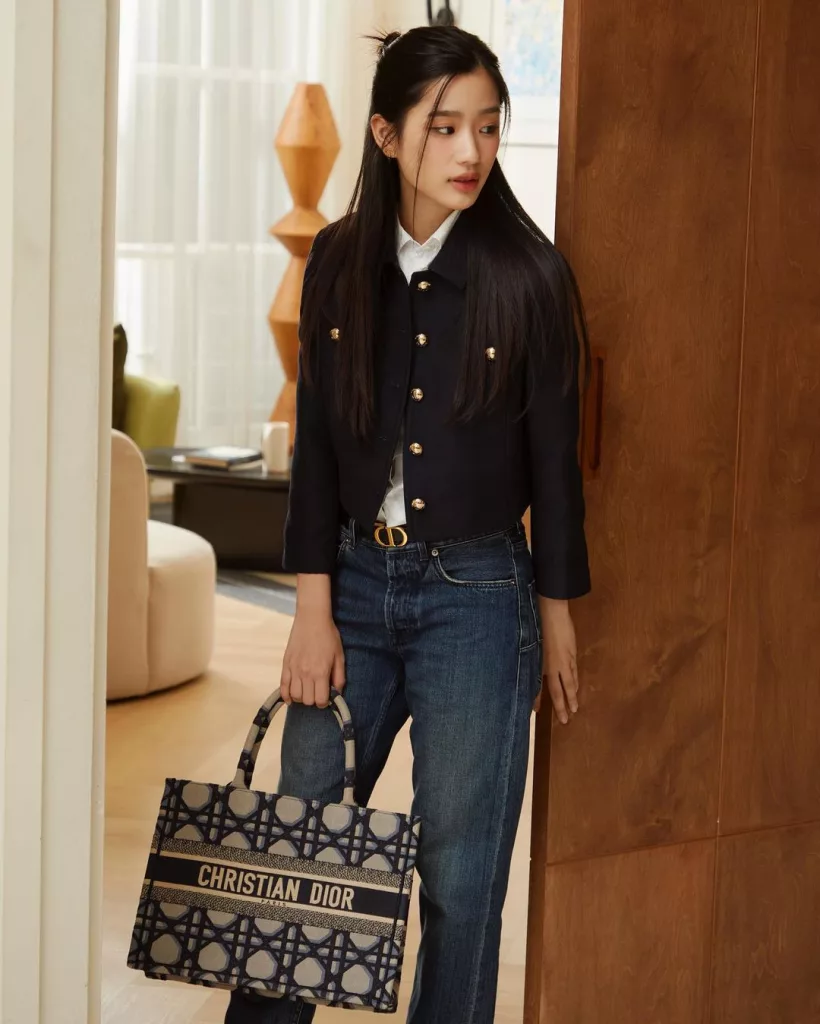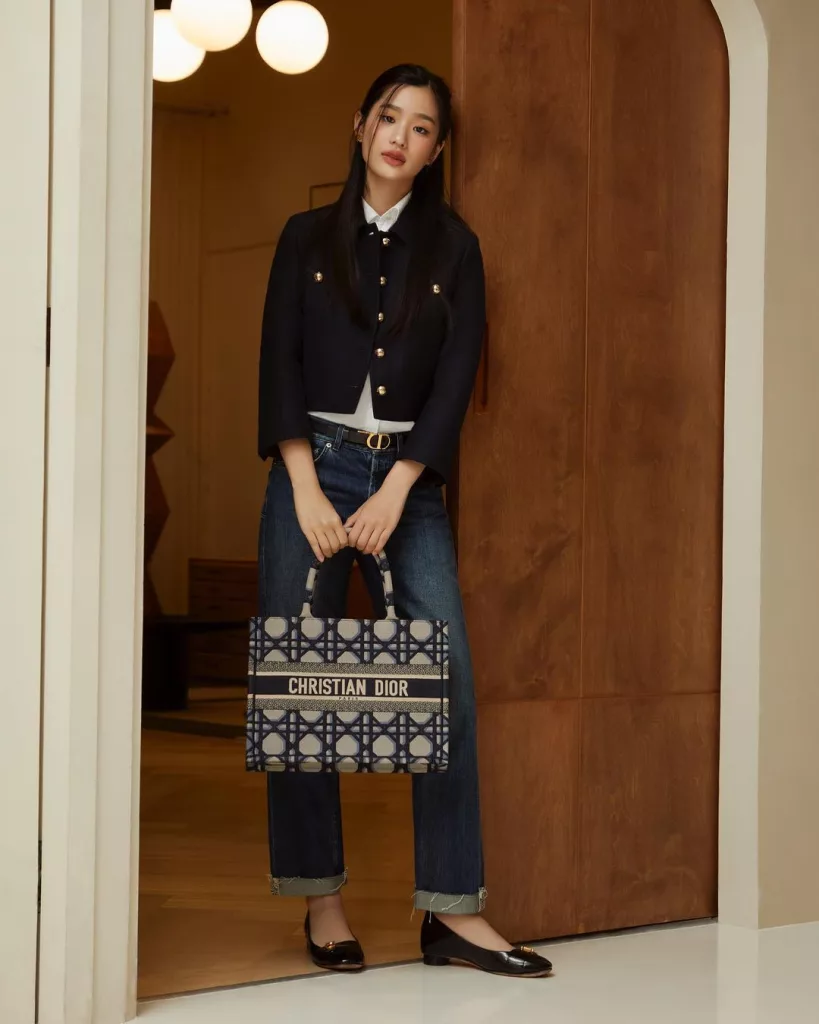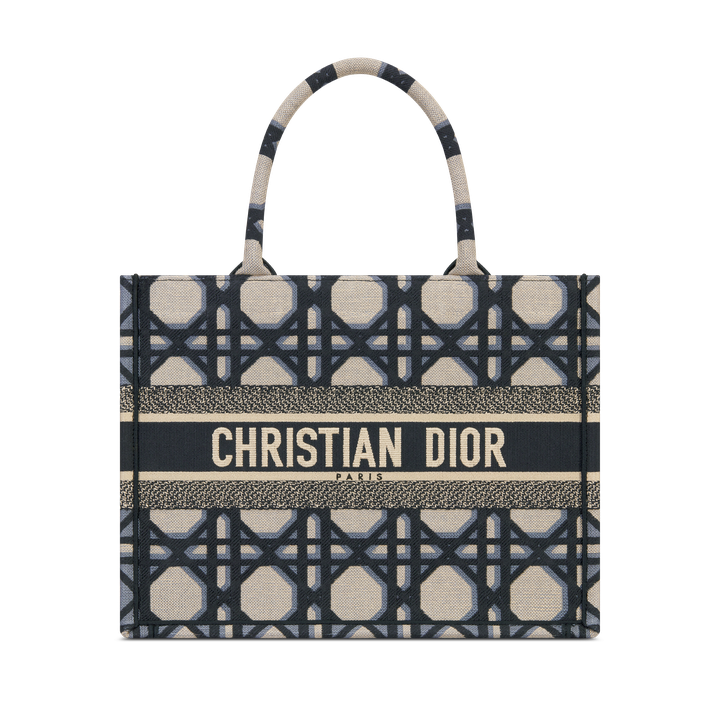 Dior
Medium Dior Book Tote
Dior's Sensations Apo and Mile
Apo Nattawin and Mile Phakphum have been fixtures at nearly every Dior event in recent seasons. From Thailand to India to France, the actors have jet-setted around the world, dressed in their best Dior fits. The latest additions to their A-plus stylebook came courtesy of the Dior Men's Winter 2023 collection. En route to Paris, the actors opted for contrasting get-ups featuring relaxed-fit trousers, baggy pants, sweatshirts and hoodies. Naturally, there were key points. Mile added contrast to his full-white look with an aptly chosen Dior Hit the Road Bag, while Apo went for the functional Dior Pillow Bag — both travel essentials.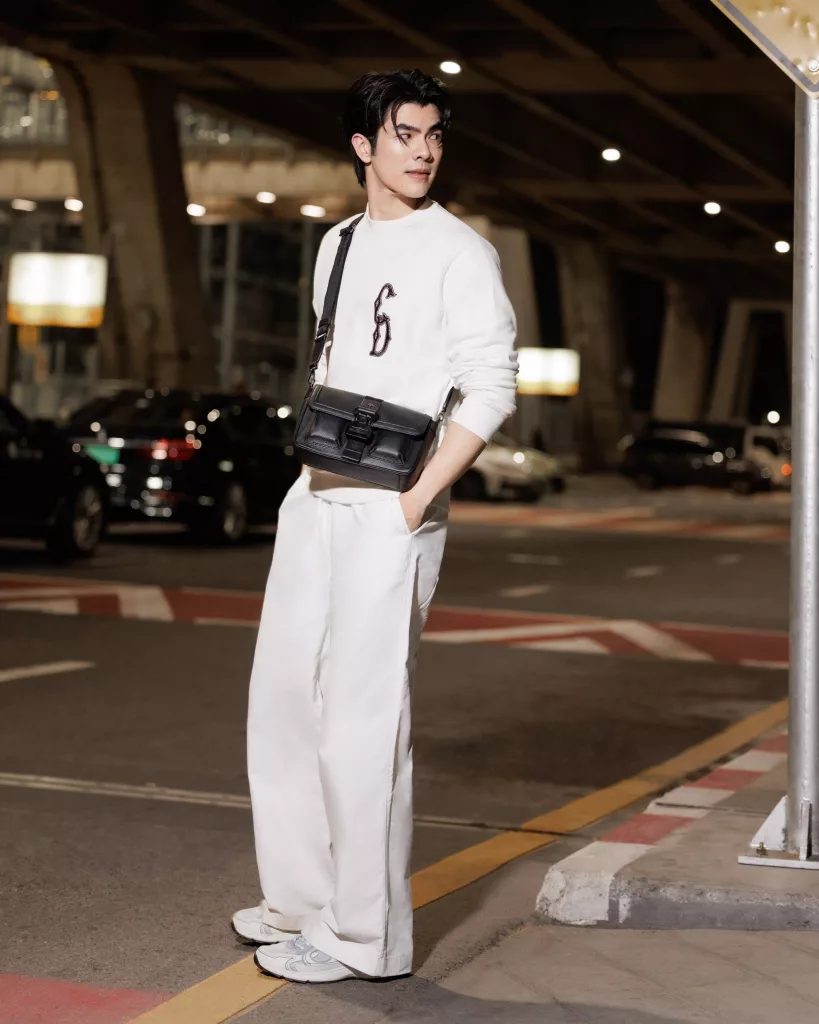 Mile Phakphum
Photos courtesy of Dior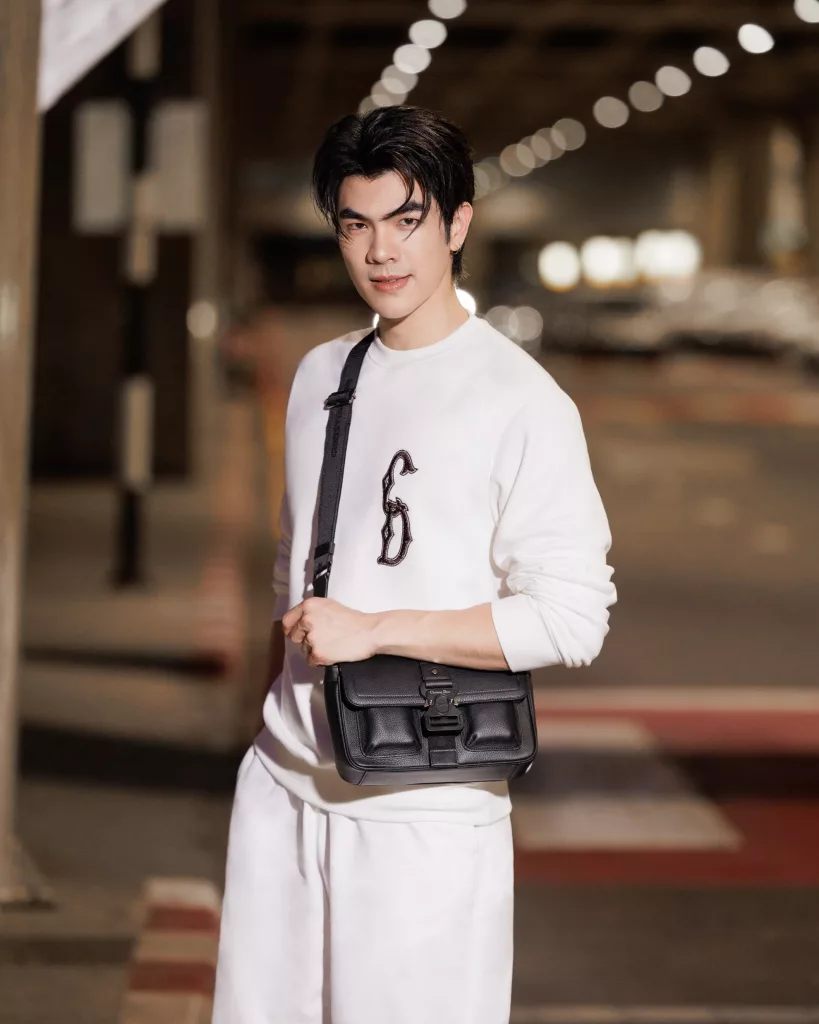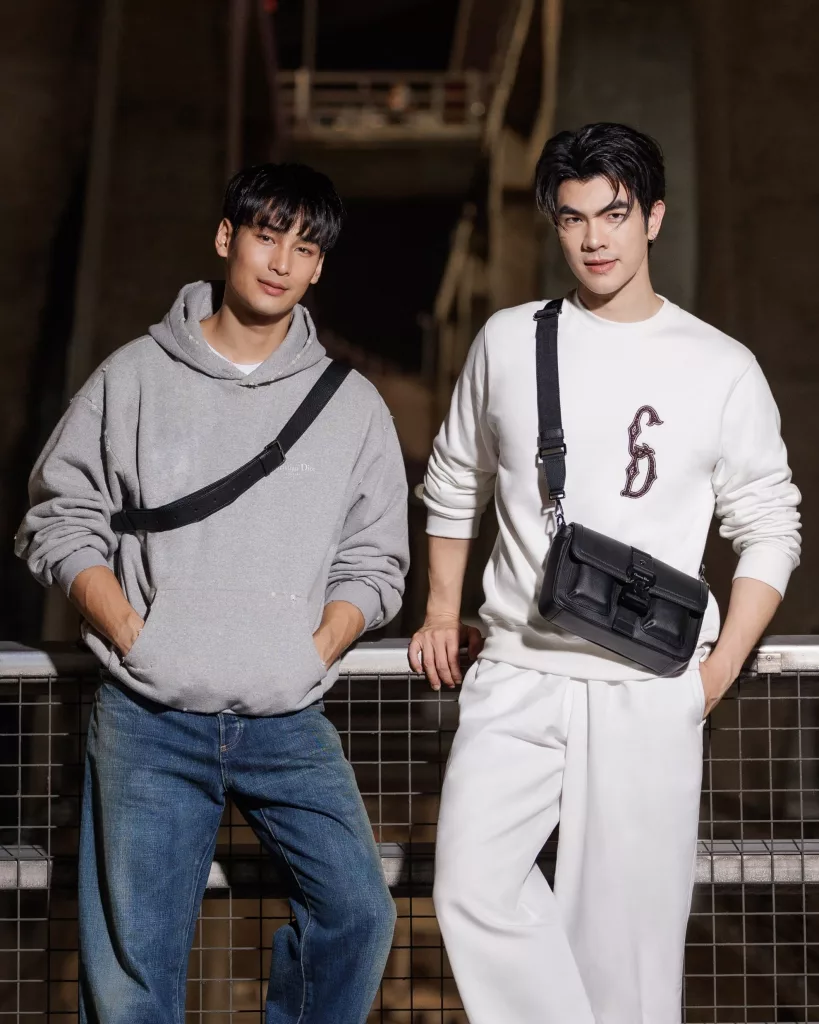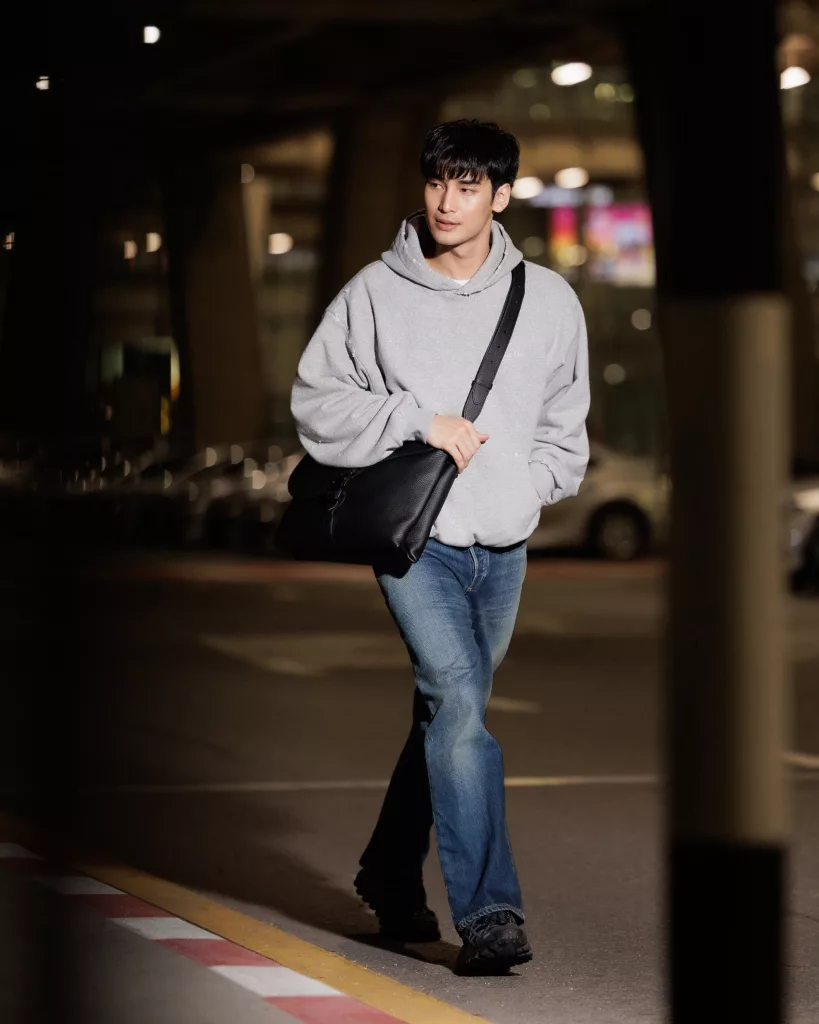 Apo Nattawin
Photos courtesy of Dior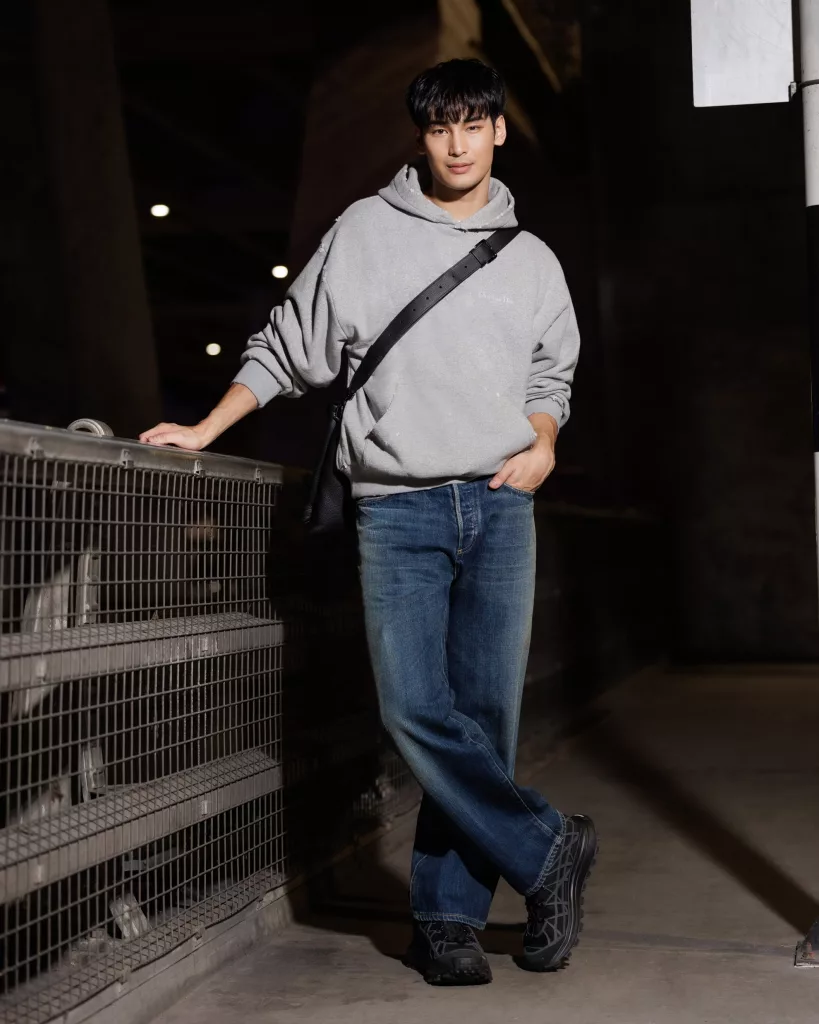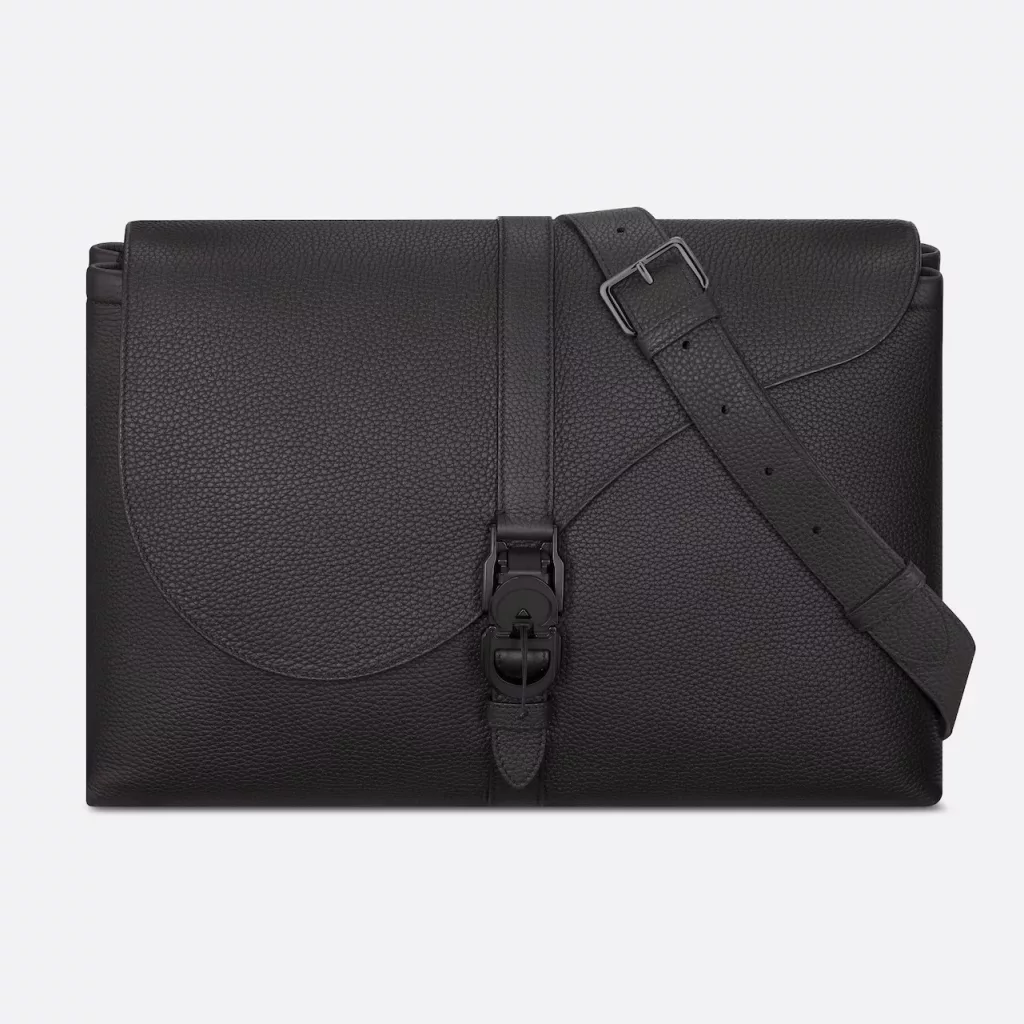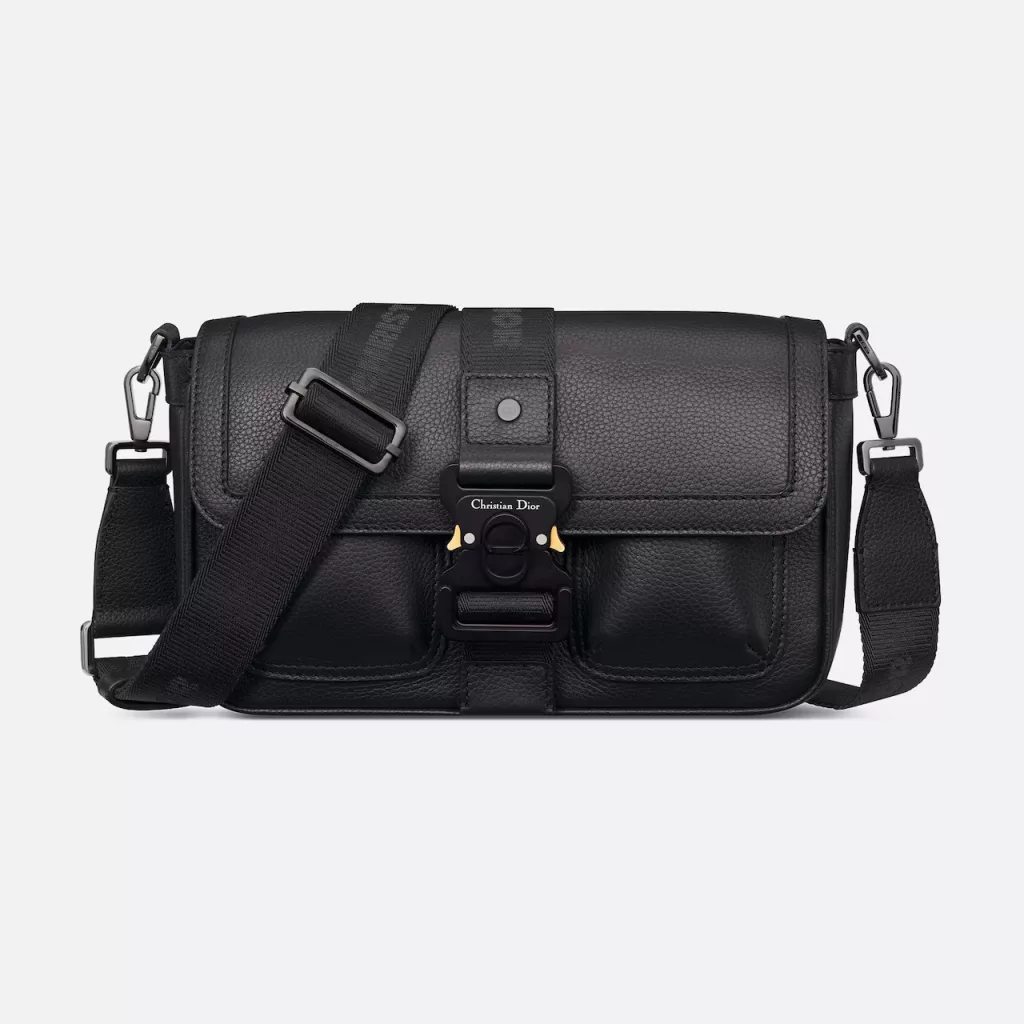 Dior
Dior Hit the Road Bag
Jisoo, Tontawan, Apo and Mile are some of the most awaited front-row guests at Paris Fashion Week for good reason. During the last Womenswear Fashion Week in February, Jisoo garnered $1.8 million in Media Impact Value™ (MIV®) for Dior with a single Instagram post of her front-row look. Meanwhile, in June, Apo and Mile's attendance at the SS24 show landed them among the Top 10 voices of Men's Paris Fashion Week. At Couture Fashion Week, Tontawan — who was not present at the event but supported Dior remotely — amassed $368K in MIV® with an Instagram post anticipating Dior's Couture show.
Excited for Paris Fashion Week? Stay tuned to EnVi for more of our fashion coverage and check out our latest news here.