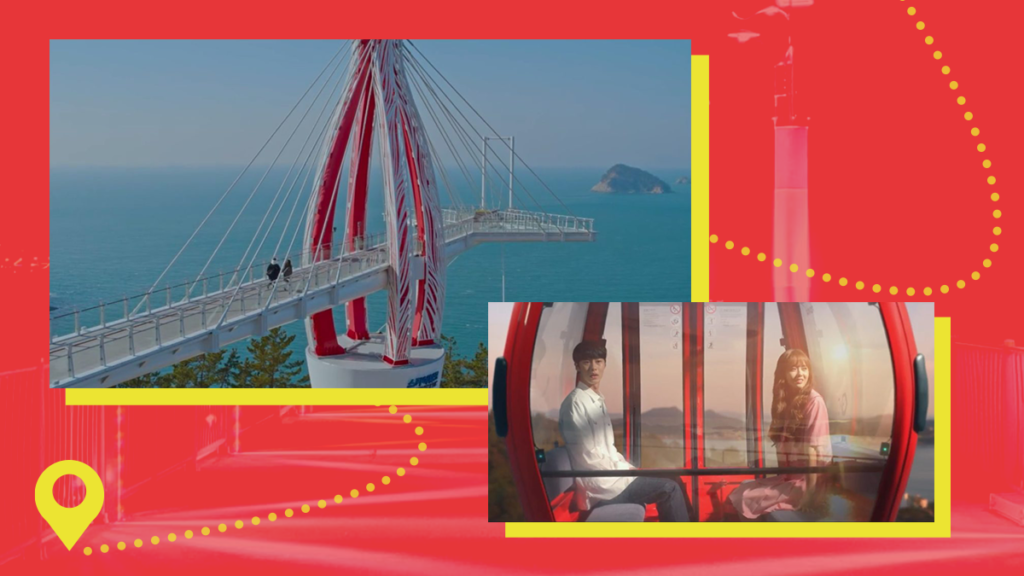 After a long two years of staying indoors as a result of the ongoing pandemic, many of us turned to new hobbies and content to pass the time. Binging shows and films allowed viewers to immerse themselves in different worlds and the outside. With the recent lift of pandemic restrictions everywhere, countries are reopening their borders. According to data by Amex Travel, a majority–55%–of respondents say they want to book a once-in-a-lifetime vacation in 2022. It can be difficult figuring out where to go, but ACT!ON team has drama fanatics covered! Check out the five travel destinations that we think you should visit and relive the magical world of drama-land yourself!
Doori Land, Yangju-si
Vincenzo, Episode 8
In episode eight of Vincenzo (2021), Vincenzo (Song Joong-ki) attempts to talk CEO Hwang Min-seong (Kim Seung-cheol) out of investing in Babel Group. The plan? A day out at an amusement park dubbed "Mumu Land". It's here our favorite consigliere, pretending to be lawyer "Taeho," charms his way into winning Min-seong's affections, successfully manipulating him.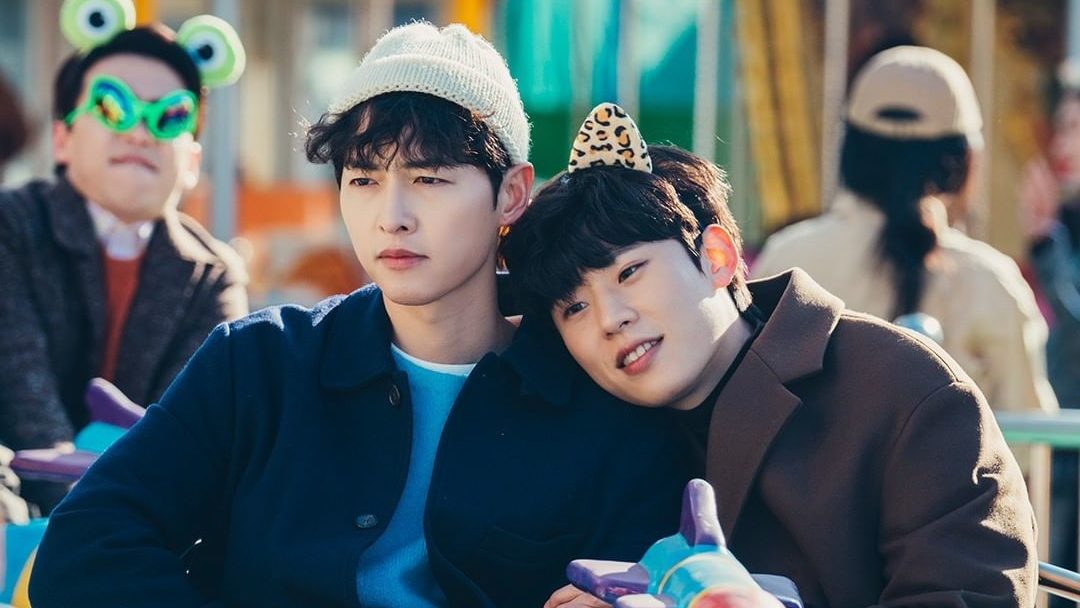 The real-life location is Doori Land, located in Ilyeong Village in Yangju, Gyeonggi Province. This amusement park is owned by veteran actor Im Chae-moo (Enjoy Life, 2009), who makes a cameo as a carousel attendant in this same episode!
Originally opened in 1991, Doori Land was renovated between 2018 and 2019. The park features a gift shop, party room, educational experience center and almost 30 different rides, all accessible for a minimal fee. Be sure to stop by for a day of fun for the young and the young at heart!
Fun fact: Teaser photos promoting NCT Dream's "Ridin'" were shot at Doori Land in 2020. 
📍 Where to find it: Gyeonggi-do, South Korea
Tangeum Lake Rainbow Bridge, Chungju-si
Crash Landing on You, Episode 13
If you've seen Crash Landing on You (2019), you probably remember the angsty, complicated romance between North Korean heiress Seo Dan (Seo Ji-Hye) and South Korean conman Gu Seung-joon (Kim Jung-hyun). In episode thirteen, this bridge is the spot where our second leads finally confess their feelings, sharing a kiss.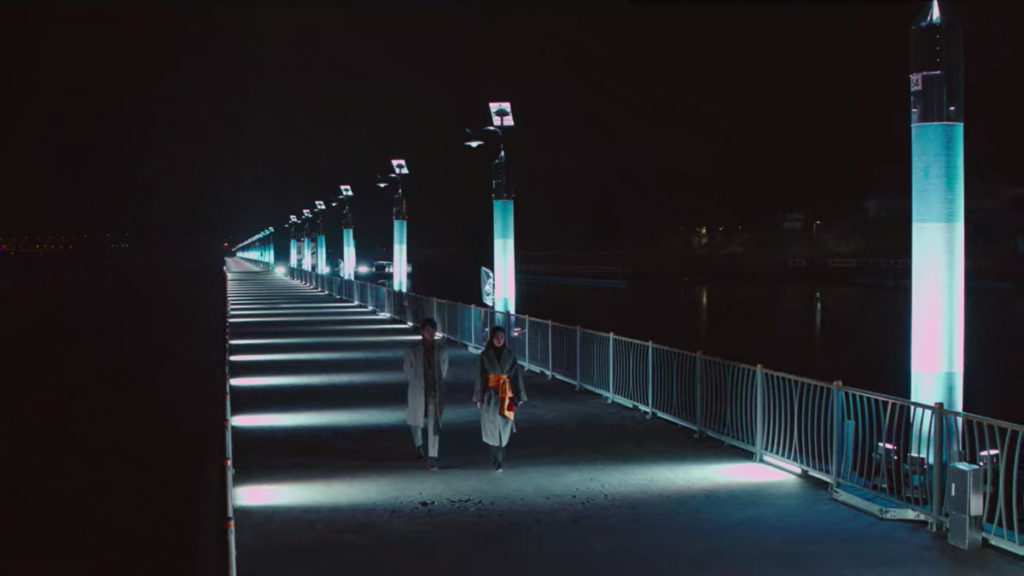 Though the scene is set in Pyongyang, North Korea, the bridge featured is actually located in Chungju City, in South Korea's North Chungcheong Province. Dubbed the "rainbow bridge", this bridge spans over Tangeum Lake, an artificial lake which sits between the Chungju Dam and a regulation dam. It's home to the Tangeum Lake International Rowing Center, and was the venue for the 2013 World Rowing Championships.
If you happen to be around during the day, the area features watersports, an outdoor "Riverside" stage and a sports park. It's also near to Jungangtap Historic Park, home of Korea's famous Seven-Story Pagoda. The real treat, however, happens at night, when the bridge's walkway comes alight with color. Aptly named, the "rainbow bridge" is lit up just after sunset every night from seven thirty until ten. It's the perfect spot for a date night – or as Seo Dan and Seung-joon show us, a confession.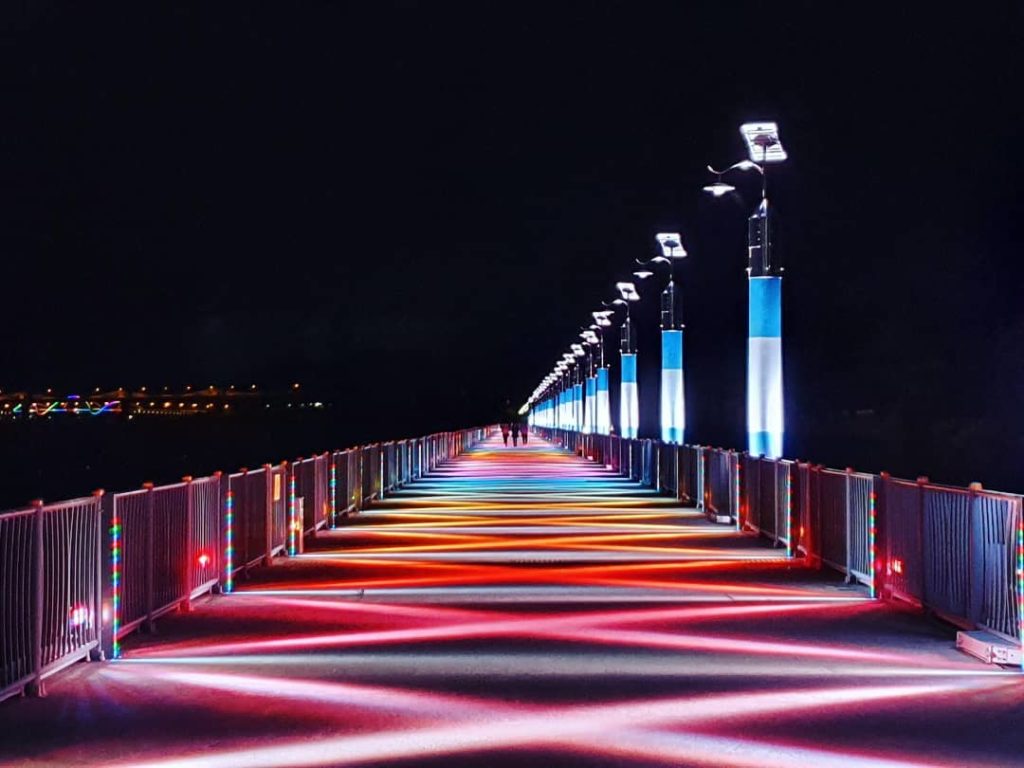 Fun fact: Vincenzo Cassano and Hong Cha-young have a coffee at this very spot in episode 19 of Vincenzo!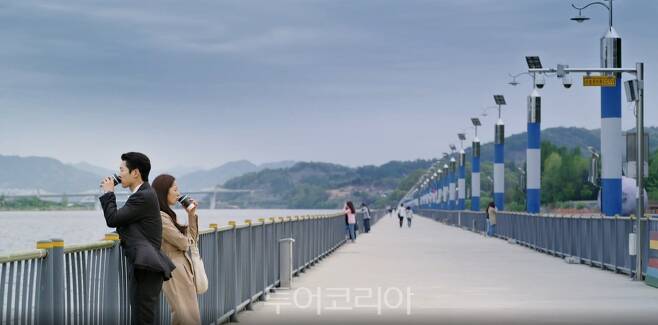 📍 Where to find it: Chungcheongbuk-do, South Korea
Mokpo Marine Cable Car
Do Do Sol Sol La La Sol, Ep 9
Do Do Sol Sol La La Sol (2020) features a number of pretty filming locations. One memorable one is where the two leads, Jun (Lee Jae-Wook) and Ra-Ra (Go Ara), finally share their first kiss. The beautifully shot scene of Jun confessing his feelings to the pianist, with the stunning sunset in the back, as they ride on the cable car.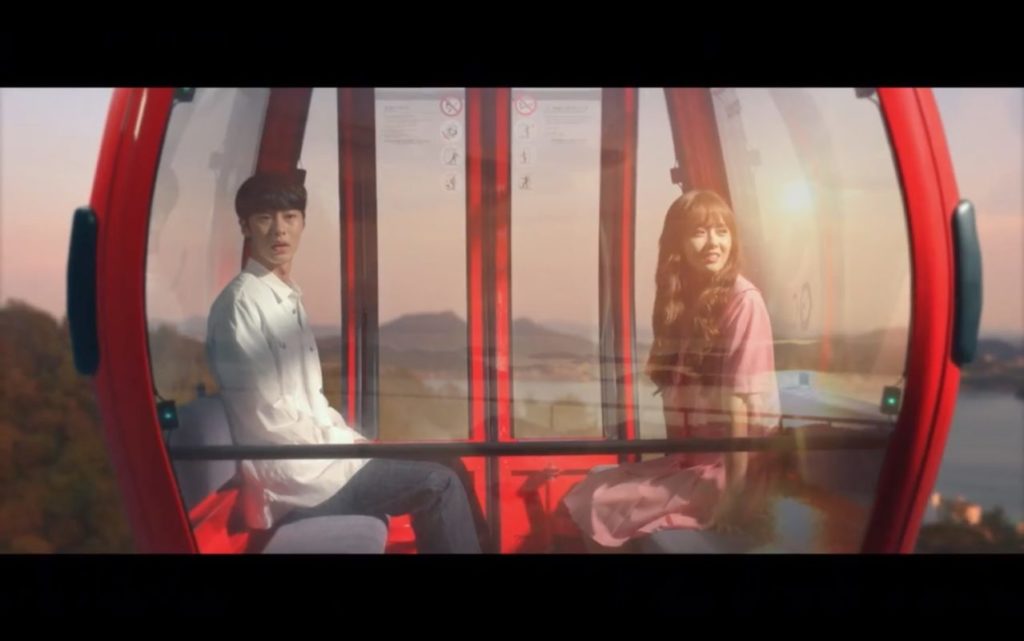 This cable car attraction is located in the port city, Mokpo. Mokpo Marine Cable Car is South Korea's longest and highest cable car, spanning 3.23km at the height of 155 meters. It takes you along the picturesque view of downtown Mokpo, Yudalsan Mountain and the southern sea.
Opened in September 2019, the cable car line runs through three stops and passes through popular Mokpo landmarks, such as Yudalsan Sculpture Park and Gatbawi rock. It is featured on Korea Tourism Organization (KTO)'s 100 Must Visit Spots in Korea.
Fun fact: KBS' mini-YouTube series AMAZING목포 featuring The Boyz was filmed at this tourist spot. In episode one, Juyeon and Eric are seen riding the cable car and enjoying the scenic view.
📍 Where to find it: Jeollanam-do, South Korea
Seolri Skywalk
True Beauty, Episode 14
In the fourteenth episode of True Beauty (2020), our favorite couple, Lee Su-Ho (Cha Eun-Woo) and Im Ju-Kyeong (Moon Ga-Young) are seen enjoying their first official date. This is the location where they took pleasure in doing couple-like activities. Holding hands and walking along the Skywalk; Su-Ho pushing Ju-Kyeong as she sits on a giant swing, with the beautiful blue waters around them.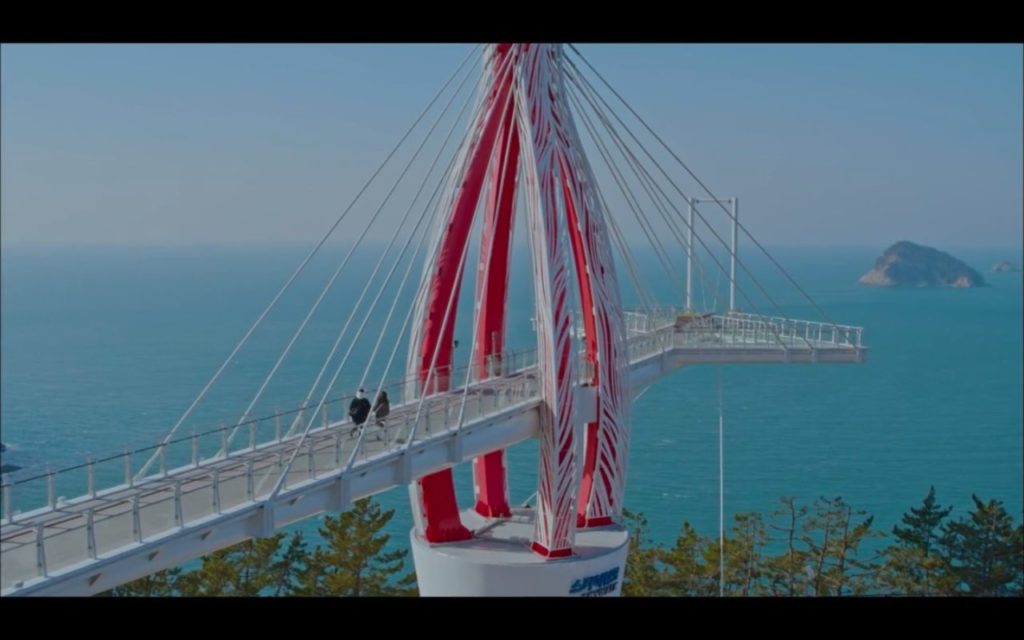 Seolri Skywalk opened in December 2020 and is located on Namhae Island. It stretches 79 meters long and provides panoramic views of the stunning coastal scenery. A "skywalk swing" can be found right at the end of the skywalk, allowing visitors to swing off the edge. The skywalk and its views can be enjoyed both during the day and the night—when the place is beautifully lit up for the light show.
📍 Where to find it: Gyeongsangnam-do, South Korea
Wolpo Beach
Hometown Cha-Cha-Cha, Episode 1
The beach is a great attraction to visit during the summer, and if you have seen Hometown Cha-Cha-Cha (2021), you probably remember where the protagonists Yoon Hye-jin (Shin Minah) and Hong Du-sik (Kim Seon-ho) first met.
On the peaceful beach where Hye-jin loses her heels, Du-sik finds the shoes after spending time surfing and eventually brings them back to her, marking their first encounter filled with a fierce and playful interaction.
This white sand beach is located in Pohang, Gyeongsangbuk-do. Cold and warm currents intertwine along its 900-meter length, allowing visitors to enjoy both weather conditions. The beautiful scenery and calm atmosphere is home to plankton and several sea fishes, letting tourists also dive into activities such as fishing, making it a perfect location to spend summertime or holidays with family, friends, or your significant other.
📍Address: 431-108 Yongdu-ri, Cheongha-myeon, Buk-gu, Pohang-si, Gyeongsangbuk-do, South Korea
Enjoyed our roundup of K-drama destinations? Looking for more travel tips? Check out our travel beauty kit guide here!