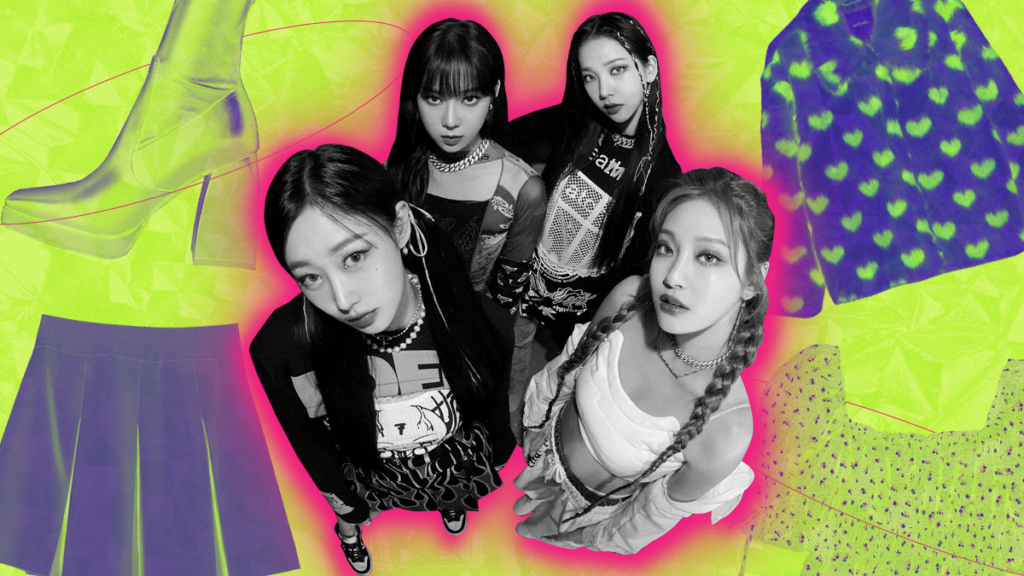 After their debut in 2021, aespa, SM Entertainment's latest girl group, has been "ICONIC" from the very get-go. The group consists of four members—KARINA, GISELLE, WINTER, and NINGNING—and their whole concept is defined by a futuristic universe where digital culture reigns, complete with AI versions of each member, known as their "æs." From shattering K-pop YouTube records merely a few days after the release of their debut song, "Black Mamba," to winning the prestigious Rookie of The Year award at the 2021 Asia Artist Awards, it is absolutely clear that the group is a force to be reckoned with.
These "Next Level" accomplishments know no bounds. Their power has crossed over to multiple industries, especially into the fashion industry. From donning the fronts of several magazine covers to being named Givenchy ambassadors, aespa has solidified their presence as the ones to watch in fashion. Fans of the girl group, lovingly deemed MYs, are always anticipating whatever the group will take on next. In the meantime, as aespa continues to be in the public eye, MYs have begun to notice the members' personal styles, and so have we! All four members have their own distinct sense of fashion, and it is not hard to fall in love with every single one of them. Here is our take on their style.
KARINA: Chic and Lovely
On stage, KARINA is fierce. As the leader and the main dancer of the group, she brings a powerful edginess to aespa's performances that is translated through her sharp dance moves and her femme fatale stage presence. But as soon as she steps off the stage, she has a sweet and lovely demeanor that MYs find absolutely wholesome. Her off-duty style expresses just this. With general motifs like knitwear and florals in her day-to-day wardrobe, KARINA pulls major inspiration from the French Girl style trend, which consists of mainly textured clothing (knits, tweed, etc.) and patterned designs (dots, florals, stripes, etc.). Words like chic and lovely can be used to describe not just her personality, but her style too. Here are three of KARINA's staple clothing items that she loves to rock on her day off.
Sweaters Galore
A defining item that can be found in KARINA's staple wardrobe are sweaters, sweaters, and more sweaters! Whether she is out and about in Seoul or practicing her dance skills in the rehearsal room, you can always find her wearing a comfy sweater. Sweaters, knit or otherwise, can be a versatile staple in anyone's closet. Use it to dress down your outfit for a more casual look, or opt for bright colors and cool designs for a more bold approach. Either way, KARINA is a great example of how to perfectly hone in on personal style through something as simple as a sweater.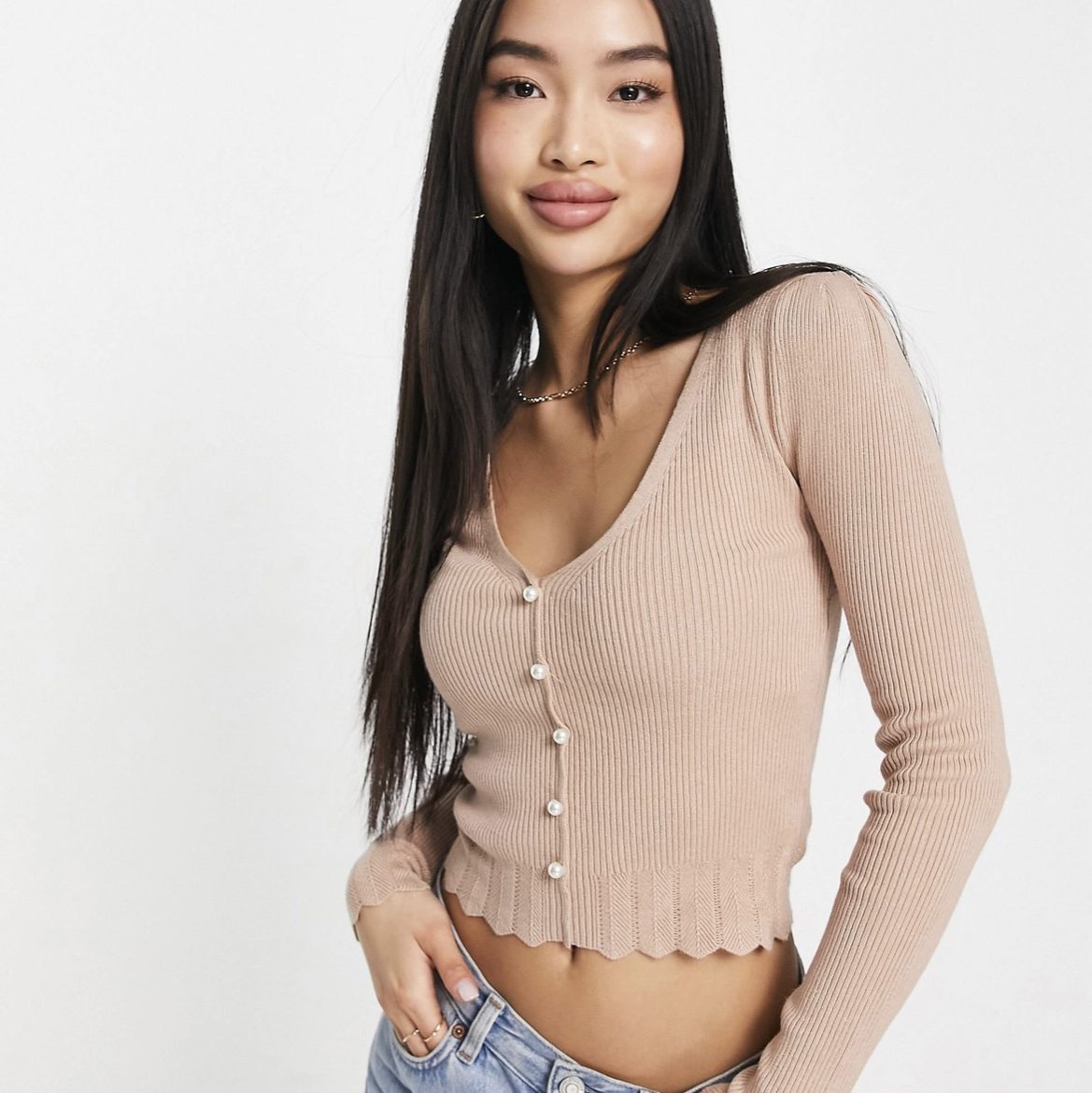 Miss Selfridges Long Sleeve Faux Pearl V-neck Rib Top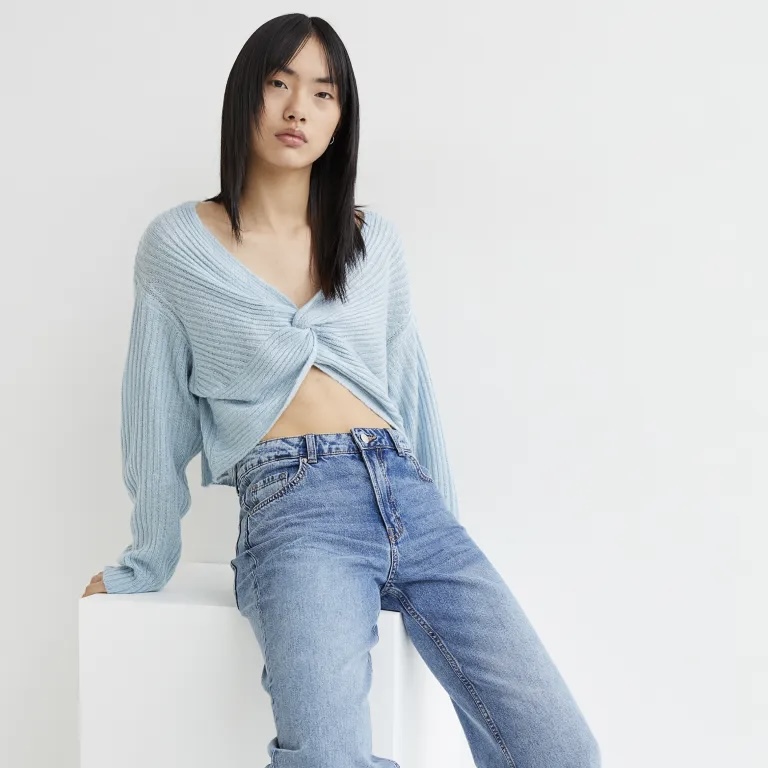 H&M Knot-detail Knit Sweater in Light Blue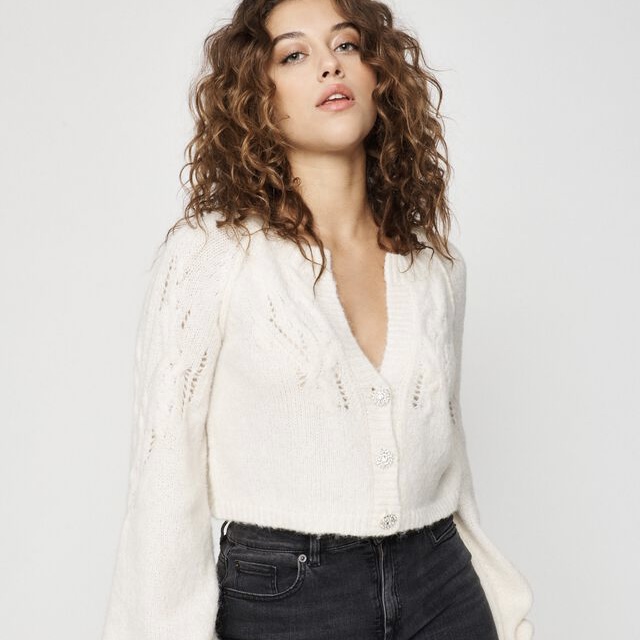 Garage Clothing Pointelle Cardigan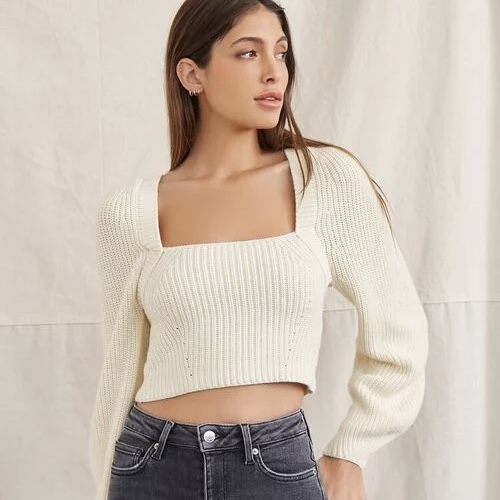 Forever 21 Rib-Knit Cropped Sweater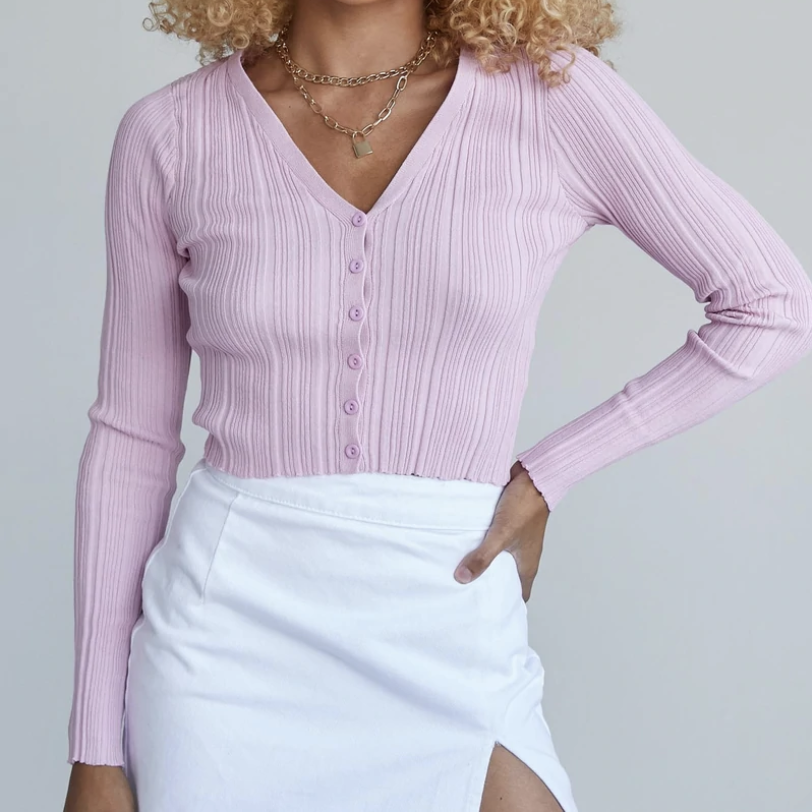 Princess Polly Mariah Cardigan Pink
Florals and Patterns
When it comes to KARINA's style, she is not afraid of showing off her youthful elegance through soft florals and patterns. From dresses to blouses, patterns and florals are an easy way to add a feminine touch to your style.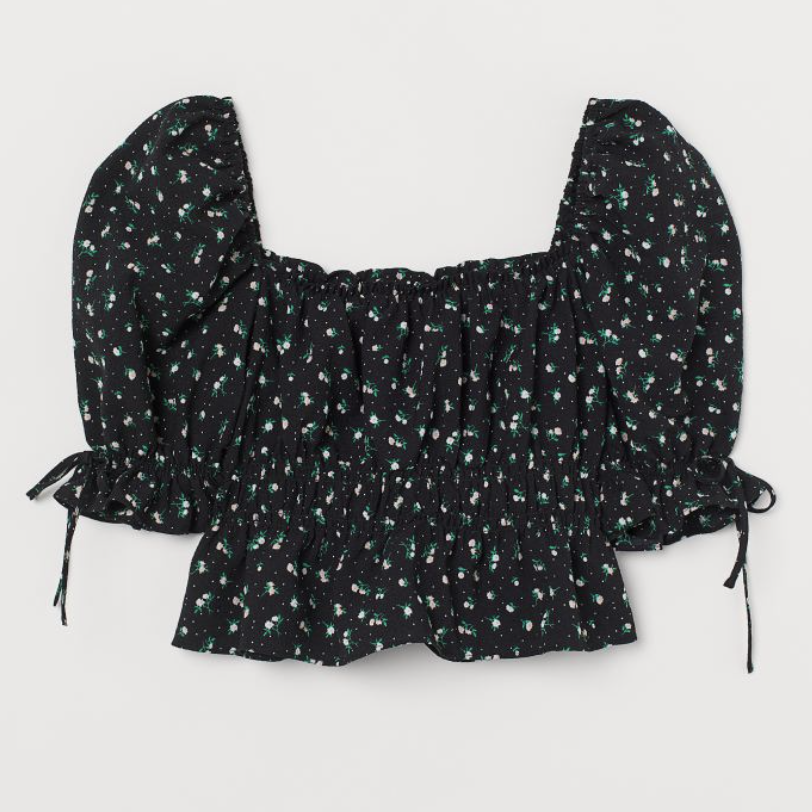 H&M Puff-sleeved Blouse in Black/Floral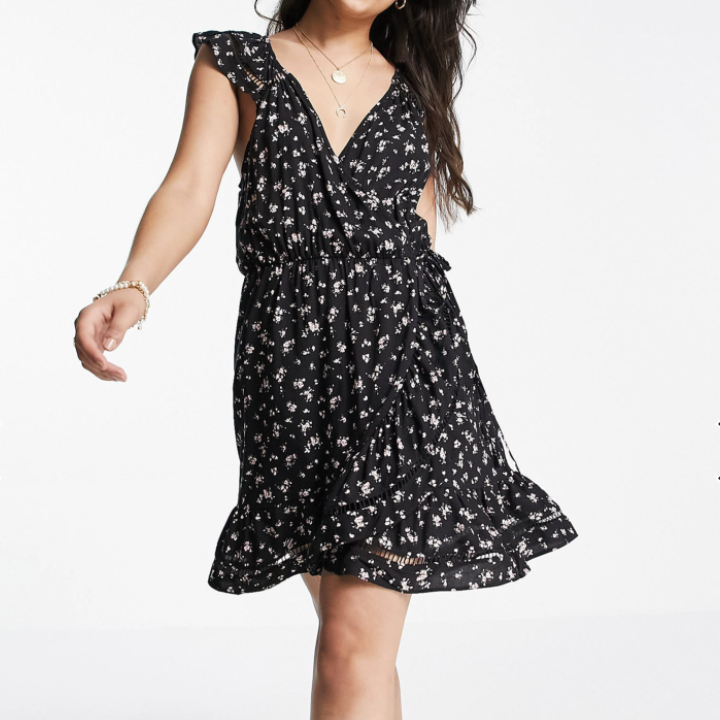 ASOS Design Wrap Front Mini Sundress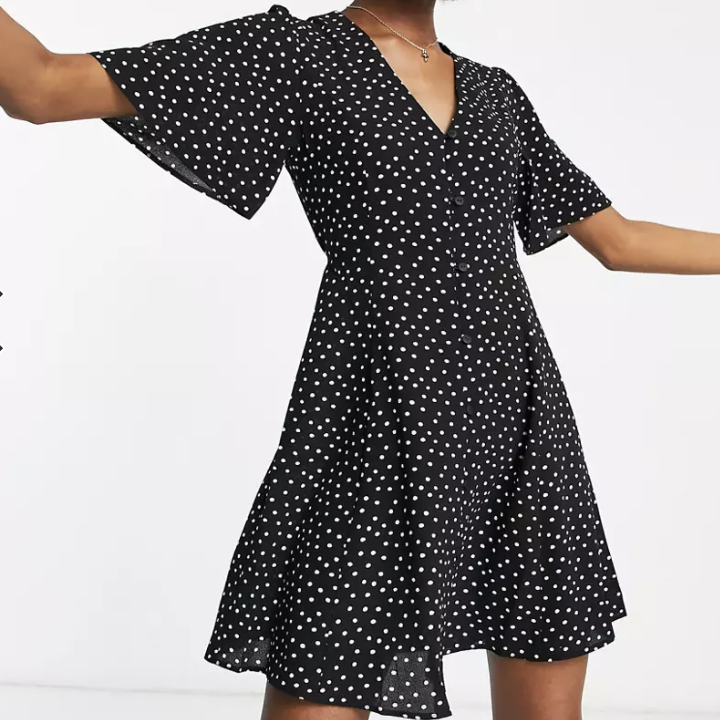 ASOS Design Button Through Tie Back Mini Tea Dress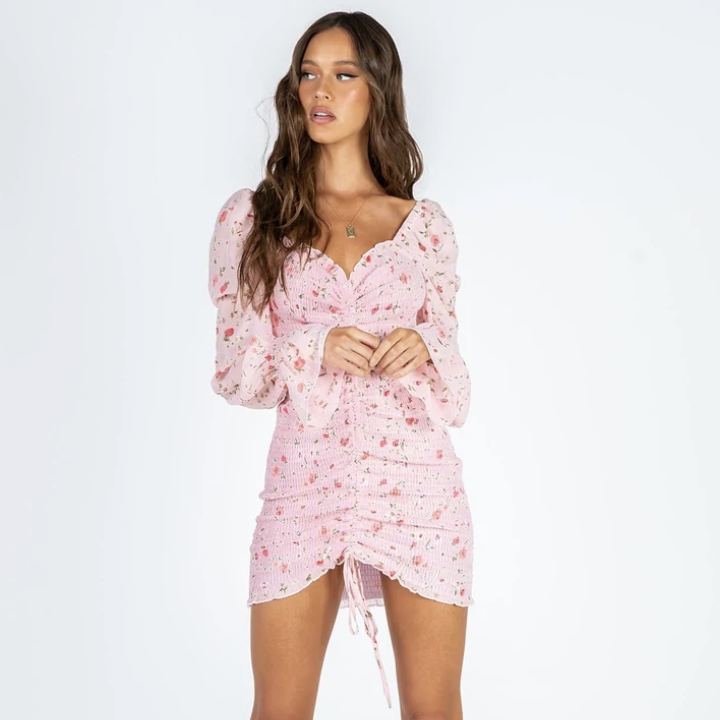 Princess Polly Wild Flowers Mini Dress Pink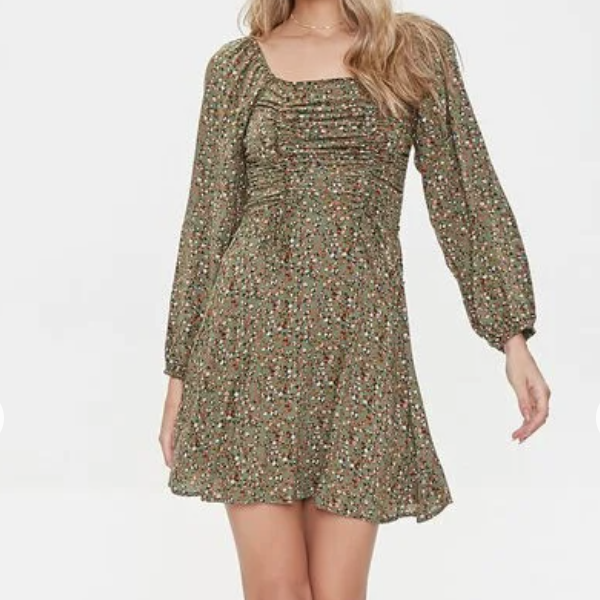 Forever 21 Ditsy Floral Ruched Mini Dress
Bomber Jackets
For KARINA, her edgy onstage presence comes out to play when she's off duty in the form of bomber jackets. Nevertheless, it is still something that stays true to her golden rule of style—keeping it simple. They are the perfect outerwear to keep things casual, all while being fashionable at the same time.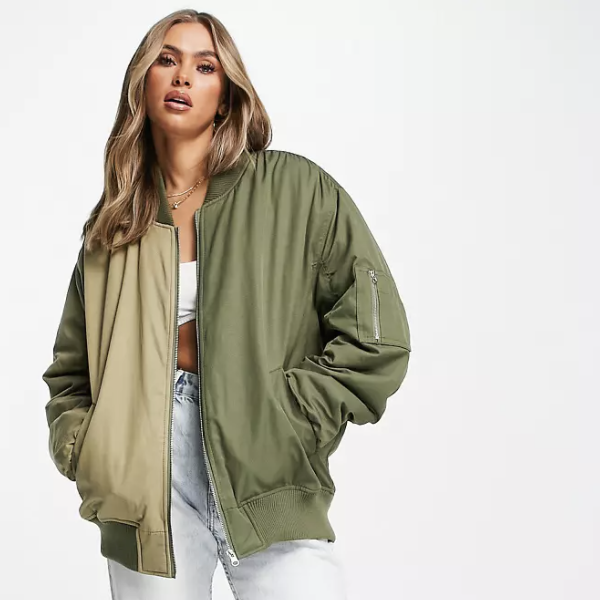 Topshop oversized half and half contrast bomber jacket in khaki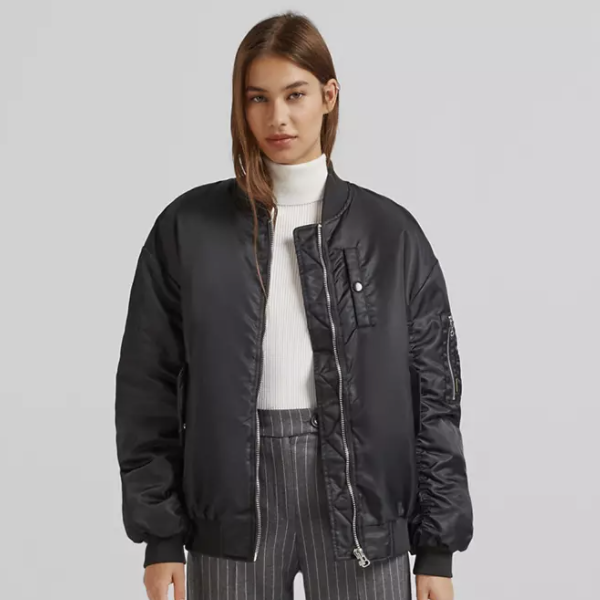 Berksha nylon bomber jacket in black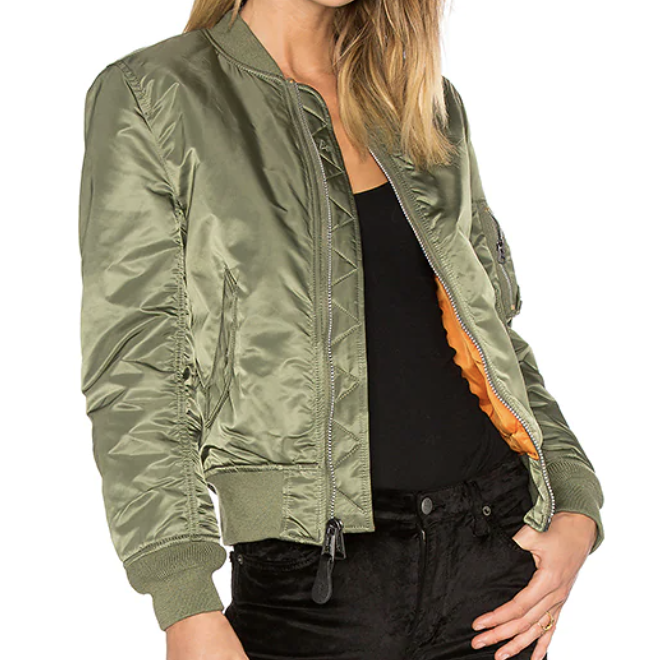 Revolve MA-1 W Bomber Jacket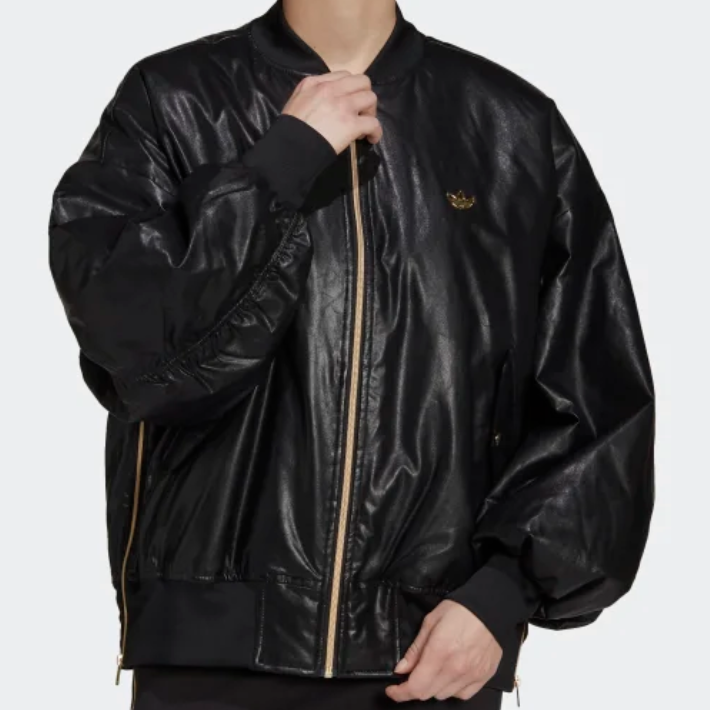 Adidas Bomber Jacket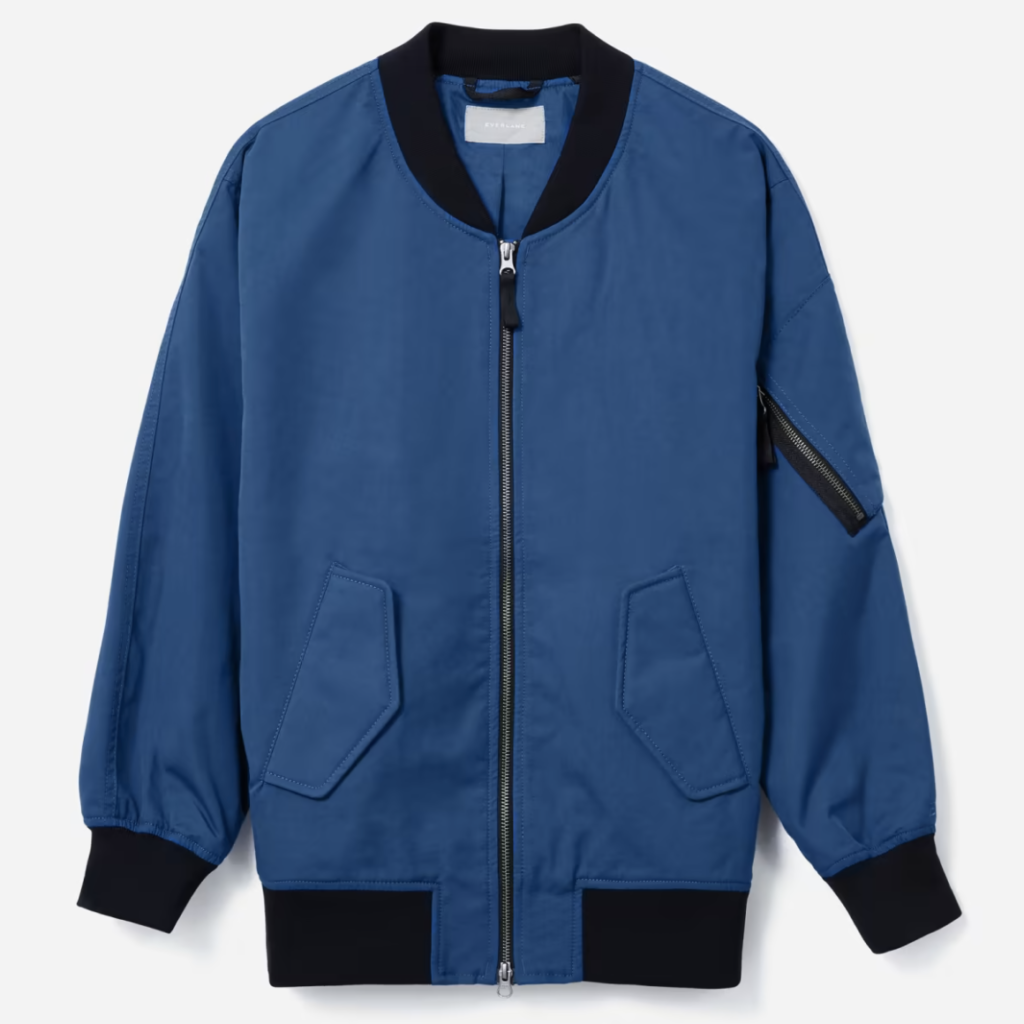 Everlane Bomber Jacket
GISELLE: Throwing it Back to the '90s
For GISELLE, it's all about being fun and feeling comfortable. She is always having a good time and being confident in herself! In their "24 Hours with aespa" video with Vogue, GISELLE reveals that she does not really "have one style of clothing." Regardless of this confession, the main rapper's staples do have one thing in common: the '90s! Pulling from trending elements of this iconic era in fashion, GISELLE expresses her creative and fun-loving personality through her looks when she is off the clock.
Graphic and Oversized
Creative and comfortable are the main keywords to describe GISELLE's style, and a good ol' fashioned oversized graphic tee is just that. Good for dance practice, having a mukbang in your hotel room, or pulling together a look in a quick minute, graphic tees are a great way to show off your personality through your outfit. Just like the way GISELLE chooses shirts sporting designs that she loves, you can choose your own, too! When it comes to graphic tees, the world is your oyster.
View this post on Instagram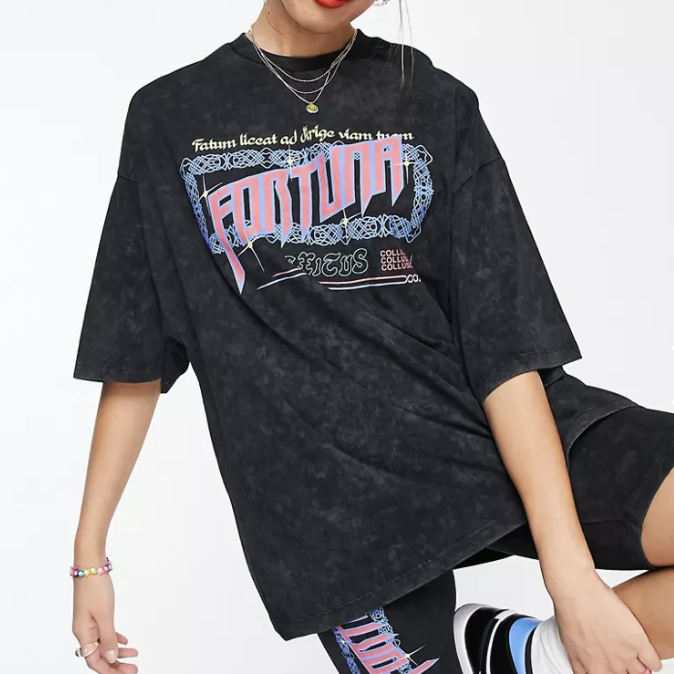 COLLUSION Fortuna acid wash graphic t-shirt in gray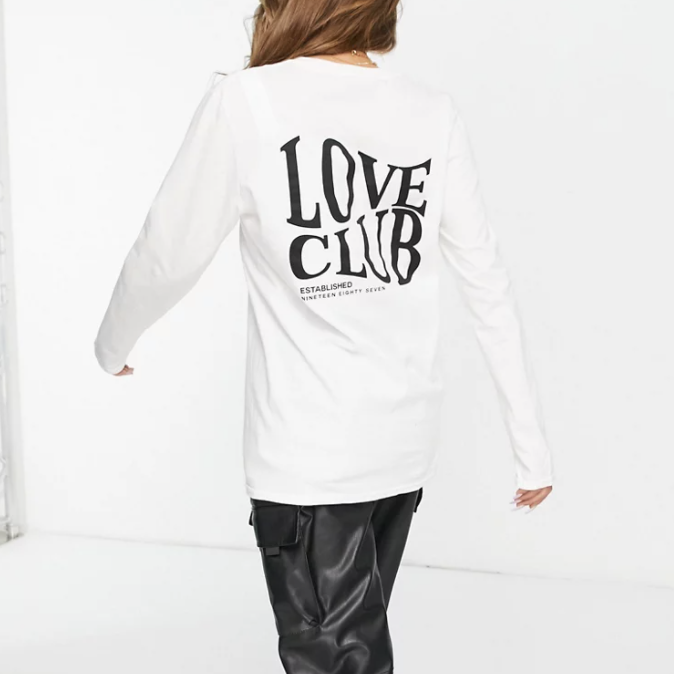 Missguided love club slogan oversized tee in white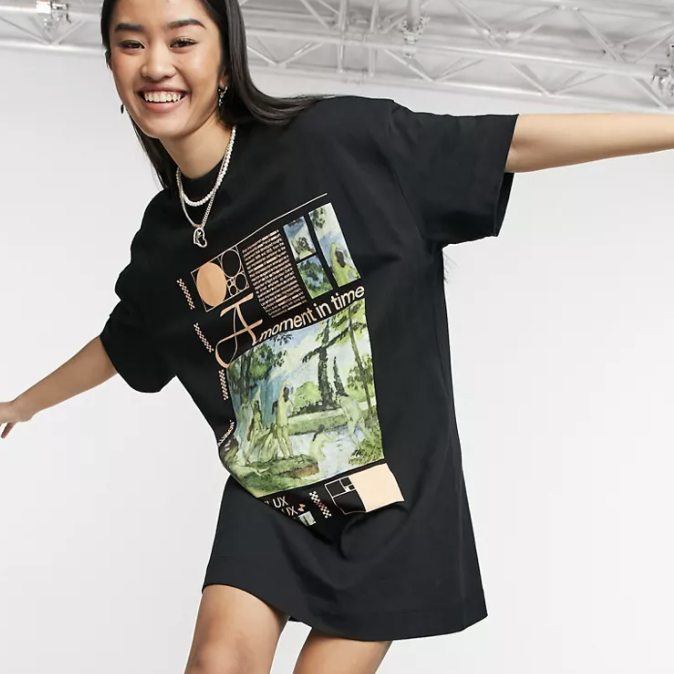 COLLUSION graphic print short sleeve t-shirt dress in black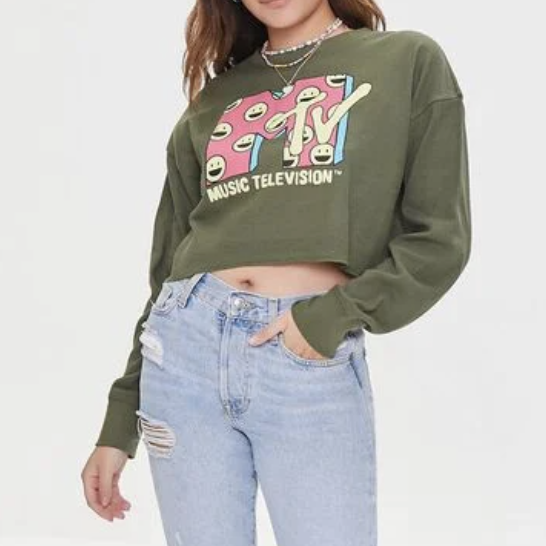 Forever 21 MTV Logo Graphic Tee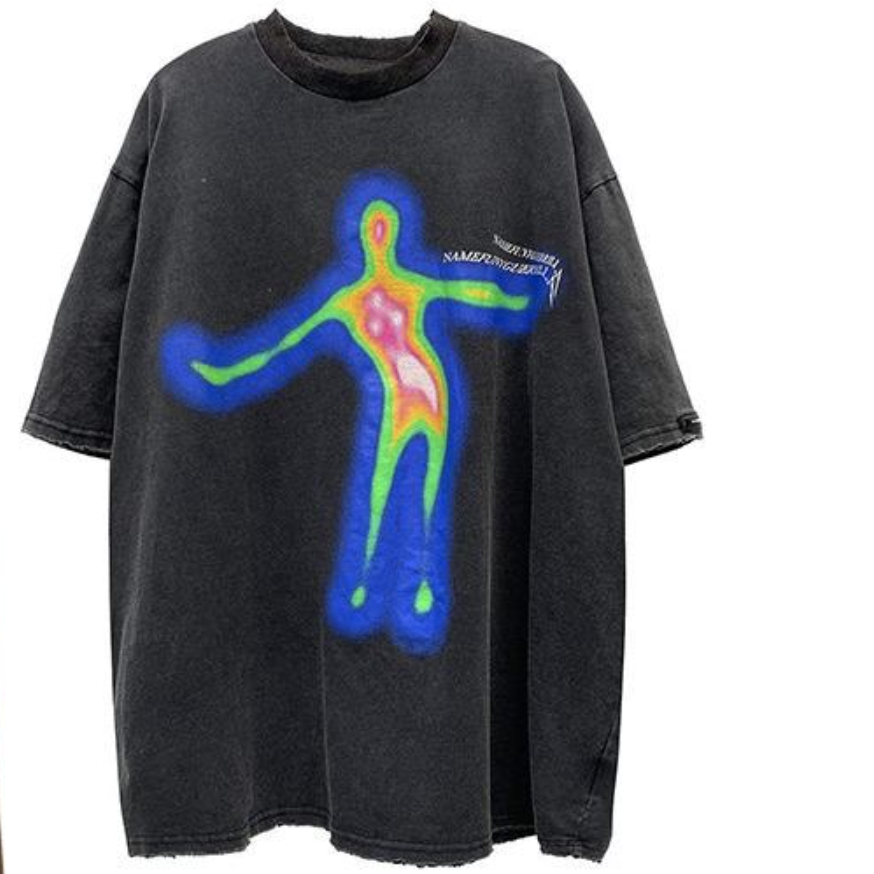 Aelfric Eden Distorted Portrait Graphic Tee
Bucket Hats
You will, more often than not, always find GISELLE sporting a bucket hat. Just like with graphic tees, it is easy to use bucket hats as a way to tailor your wardrobe to fit your personality. For GISELLE, her bucket hats can range from simple streetwear-inspired designs to full-on fur hats!
View this post on Instagram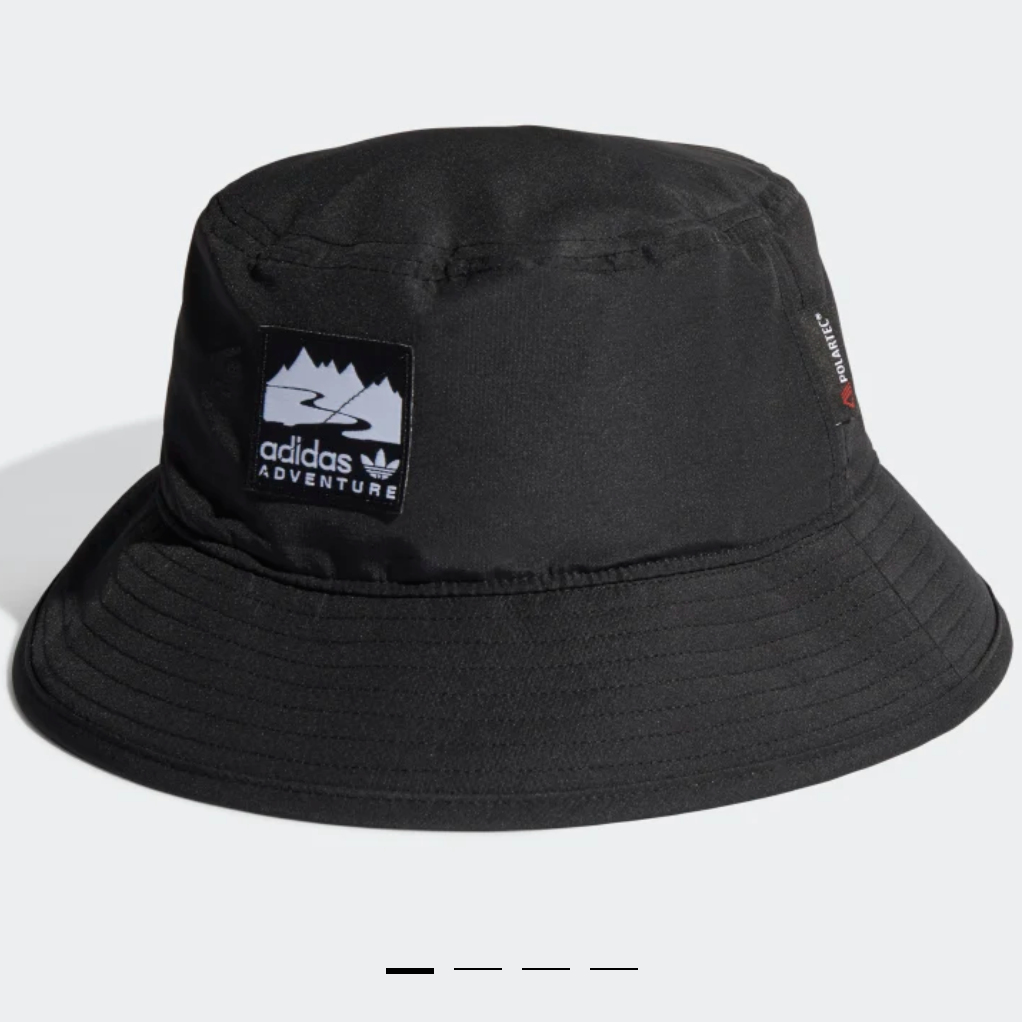 Adidas Adventure Boonie Hat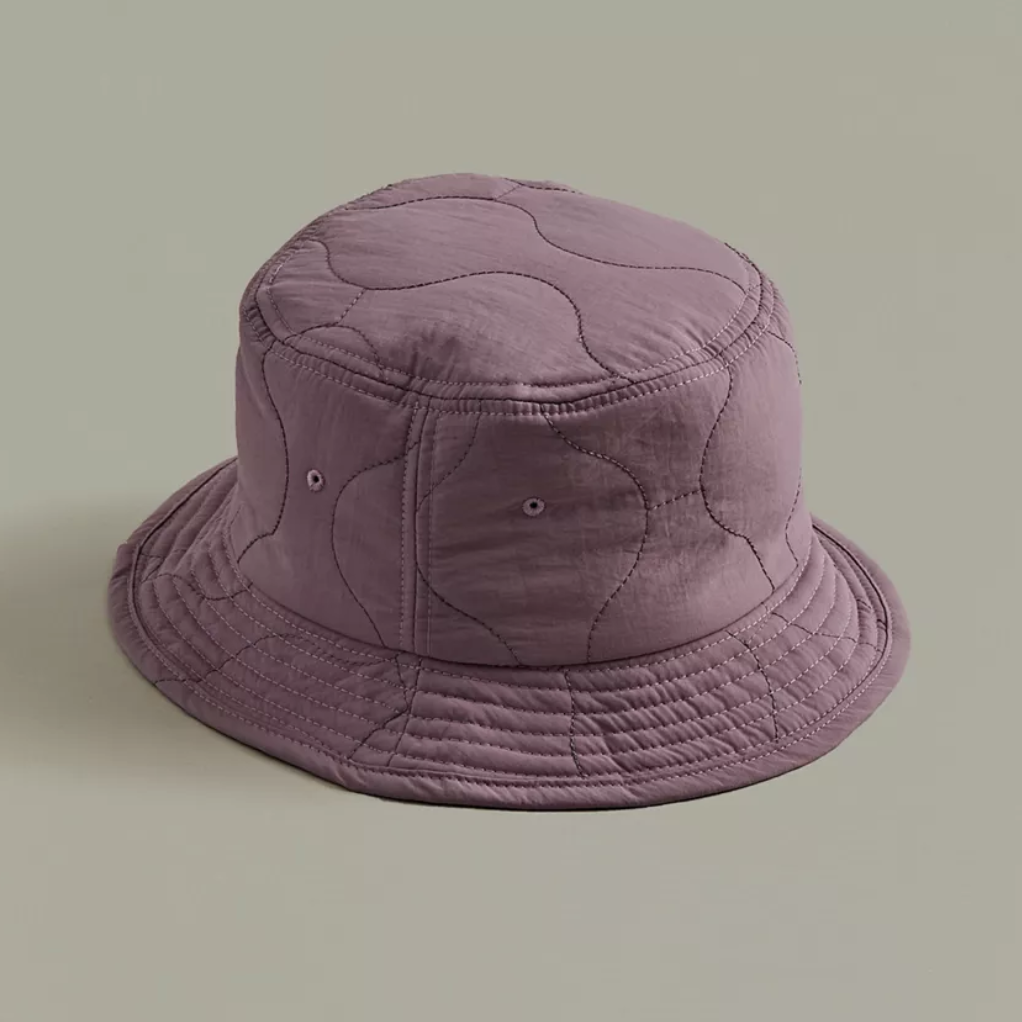 Urban Outfitters Quilted Nylon Bucket Hat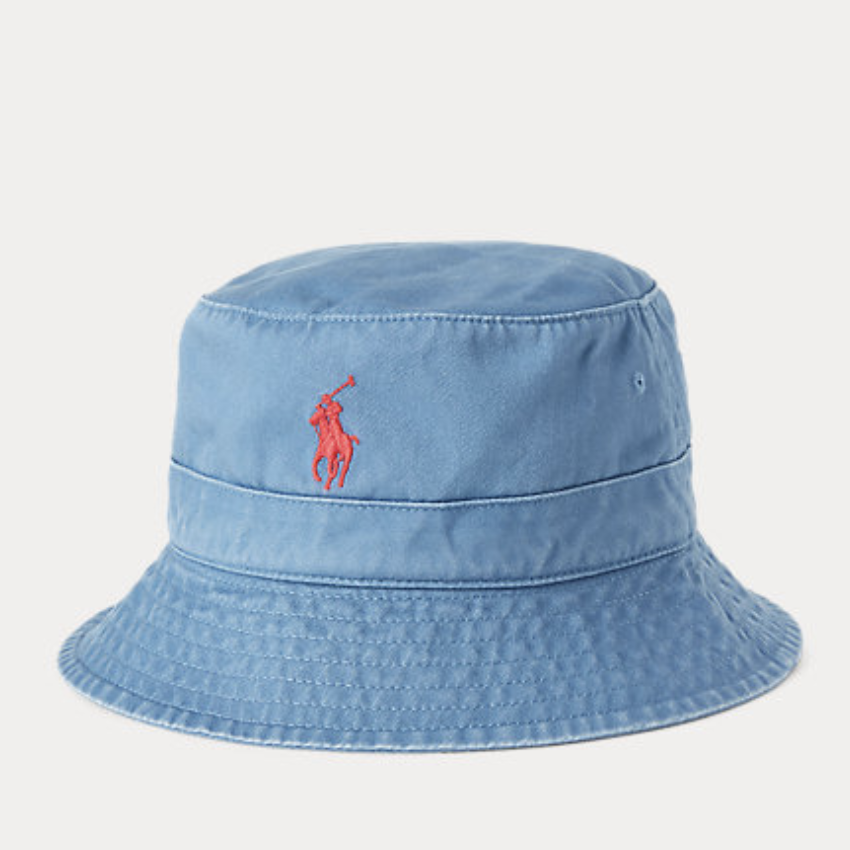 Ralph Lauren Cotton Bucket Hat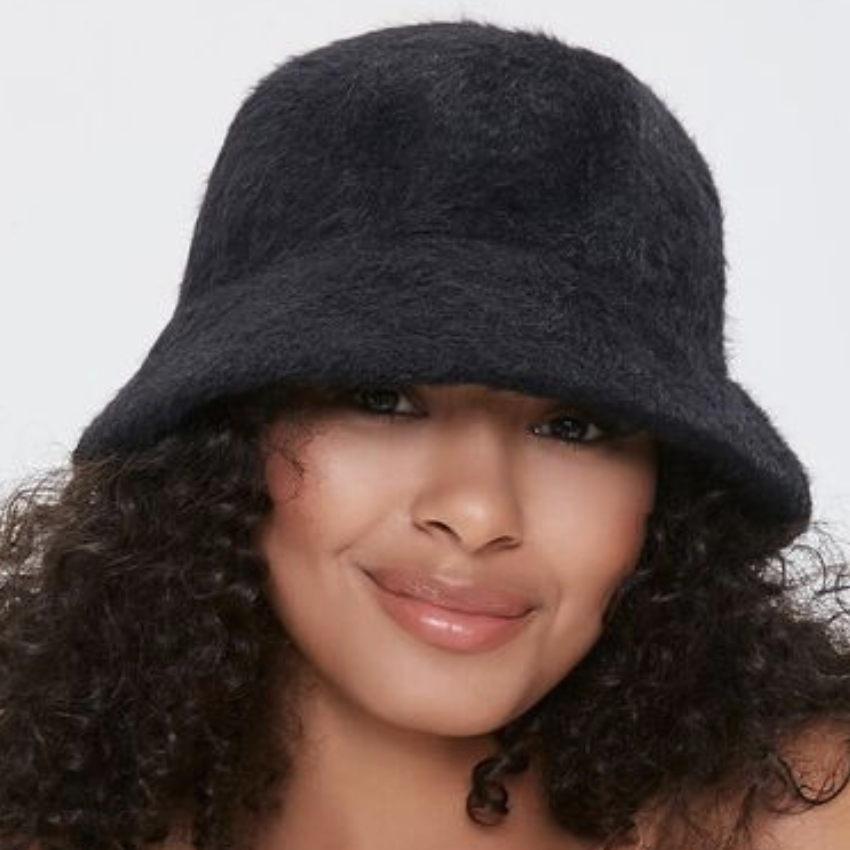 Forever 21 Fuzzy Knit Bucket Hat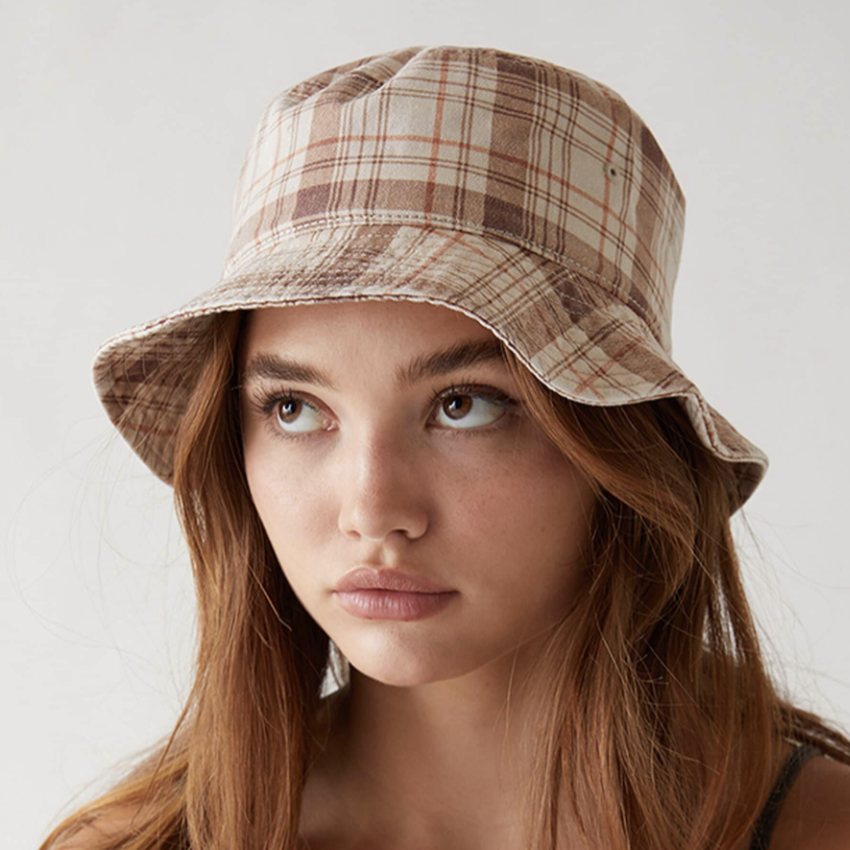 PacSun Plaid Bucket Hat
Pleated Skirts
A true tribute to the 90s, pleated skirts are a staple piece that GISELLE loves coming back to. Faithful to her youthfulness, this skirt puts a twist on the well-known uniformed plaid skirt on its head, turning it into a more modern and casual way for everyone to enjoy the timeless preppy style.
View this post on Instagram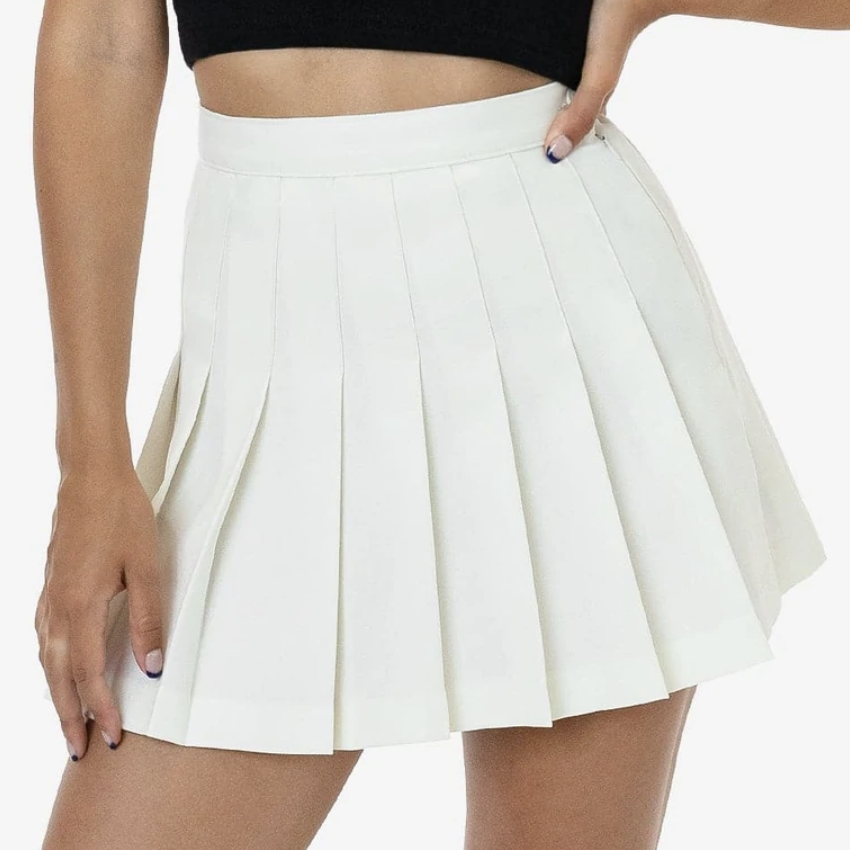 Los Angeles Apparel Tennis Skirt in White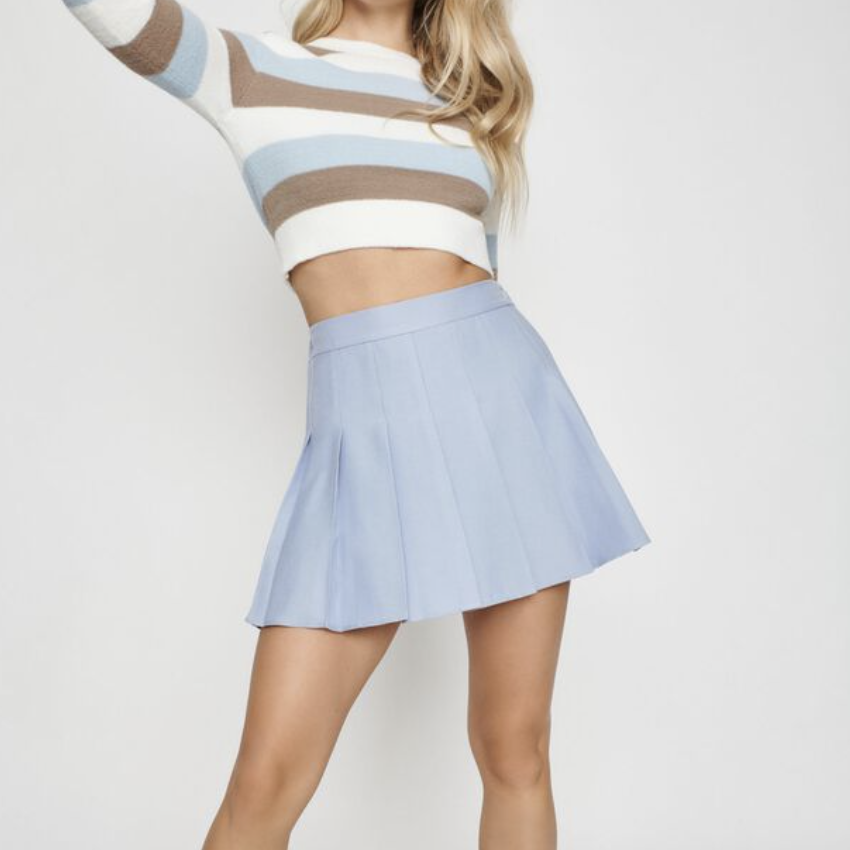 Garage Clothing Brittany Pleated Skirt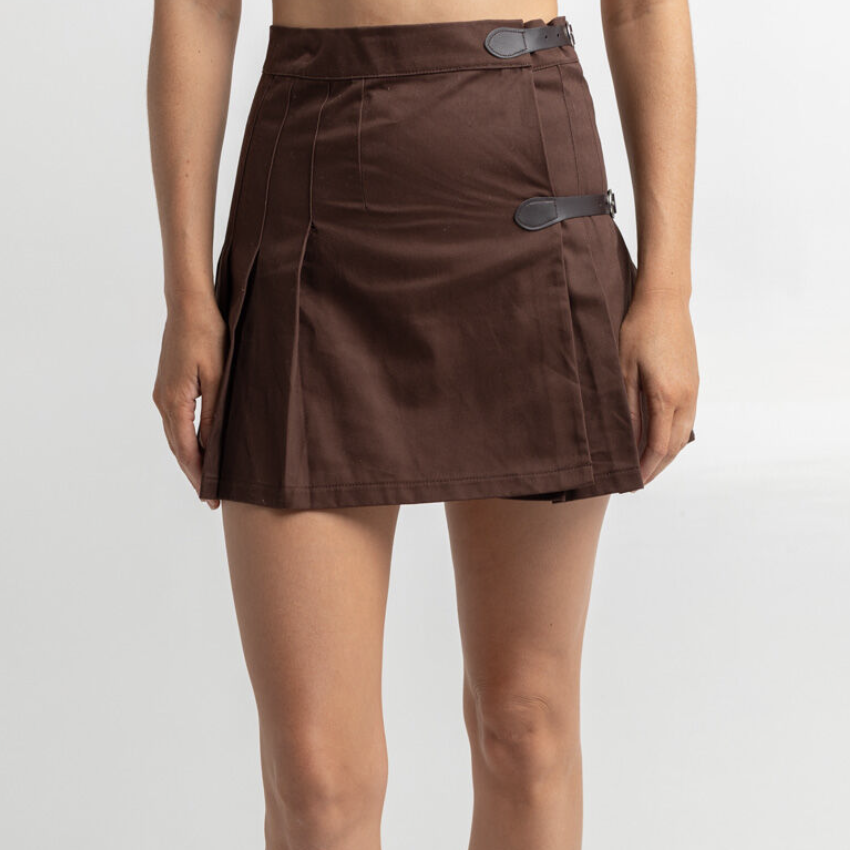 Tillys RSQ Women's Buckle Skirt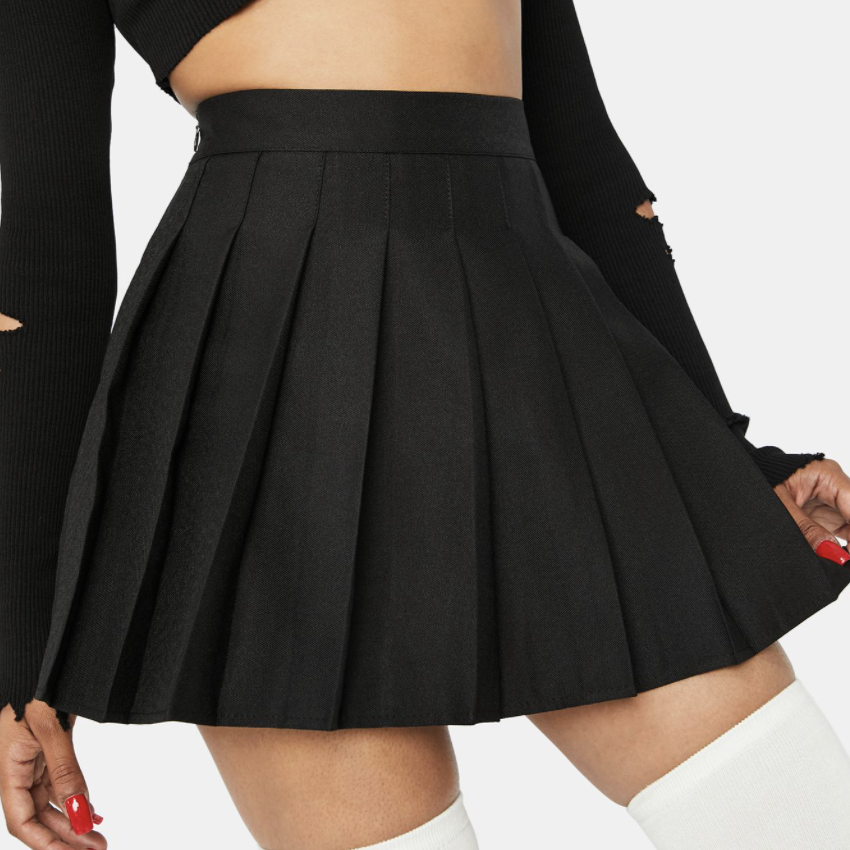 Dolls Kill Onyx Just Like Candy Pleated Skirt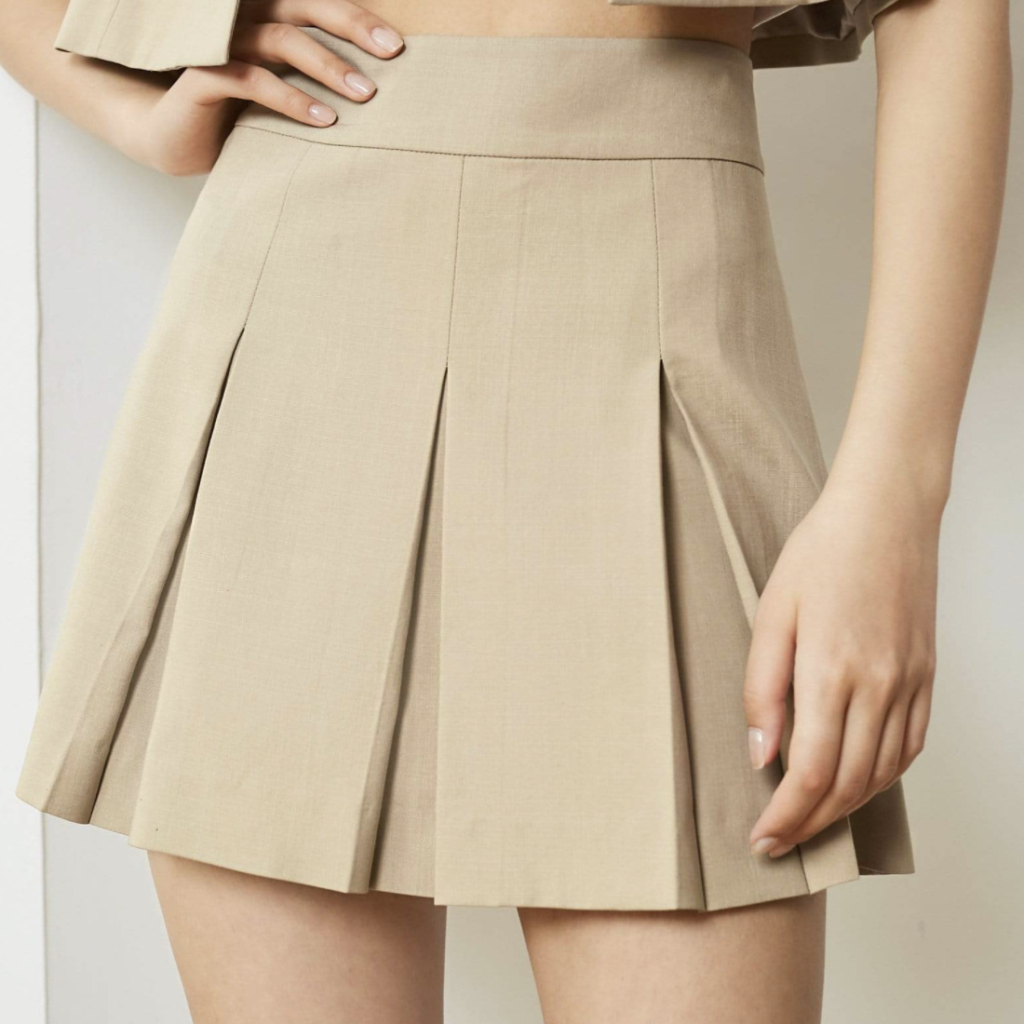 J.ing Khaki Fold Mini Skirt
WINTER: Simple Pleasures
In an interview with ViVi magazine, WINTER described her style as "simple, dandy, and natural," and that is very apparent when you see the outfit pictures she posts for MYs. The 21-year-old vocalist likes clothing that is comfortable as well as stylish. She is often seen wearing oversized items. She enjoys trying a variety of patterns and textures, combining them in different ways that look stunning every time. Through her fashion sense, WINTER defies the assumption that simple translates to boring.
Fluffy Jackets
Want a way to keep warm while still looking good? Look no further! Fluffy jackets are the perfect solution. WINTER adores these kinds of jackets and has been documented wearing them whenever there is a chill in the weather. While some may view fluffy jackets as an option only during the winter-time (pun intended!), WINTER demonstrates perfectly that it can be the staple outerwear to achieve that cutesy and playful style.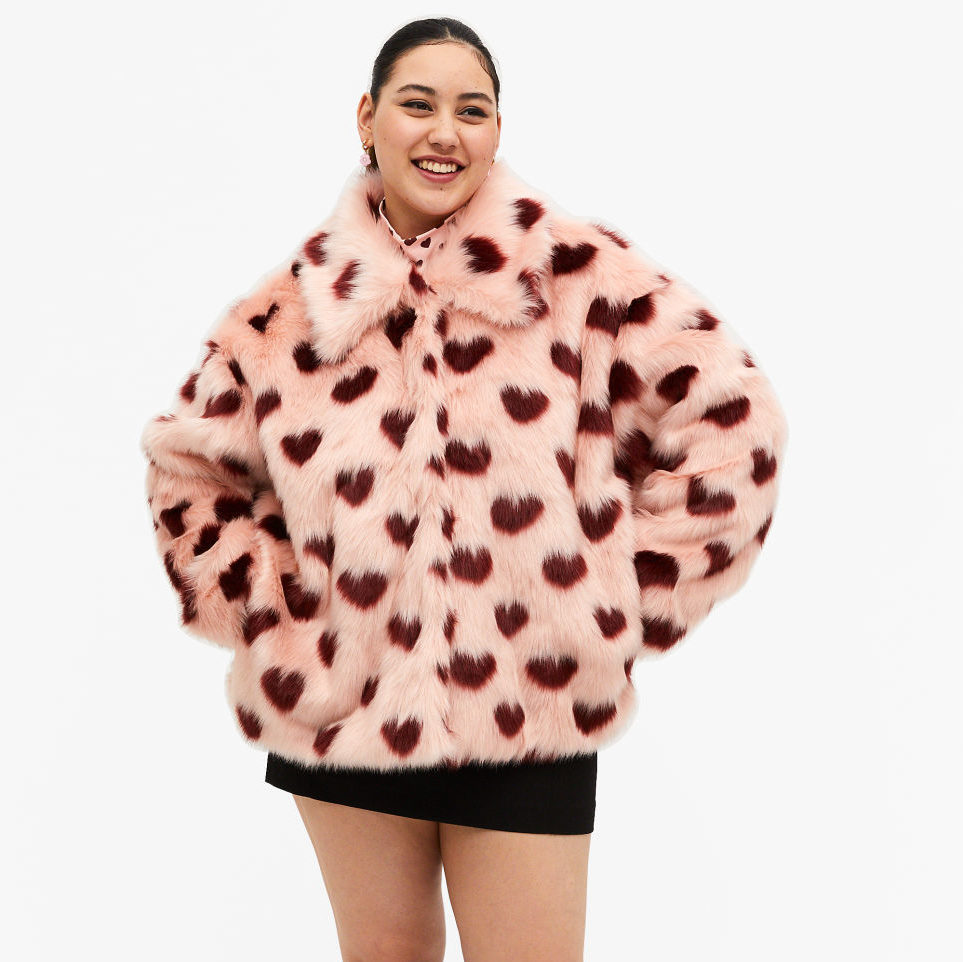 Monki Faux Fur Jacket With Hearts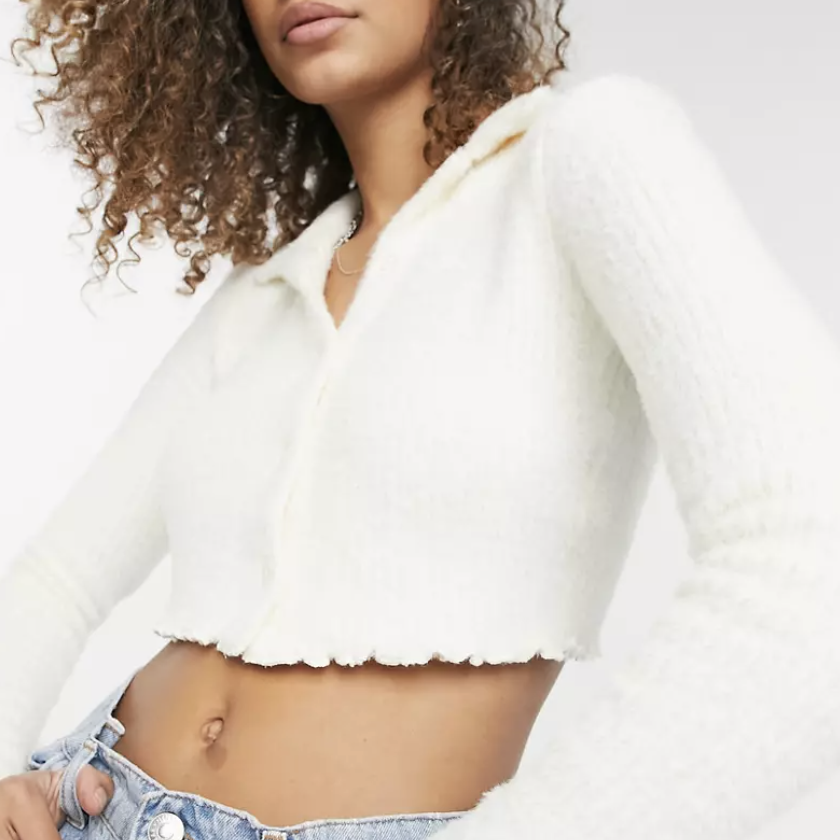 Berksha fluffy polo sweater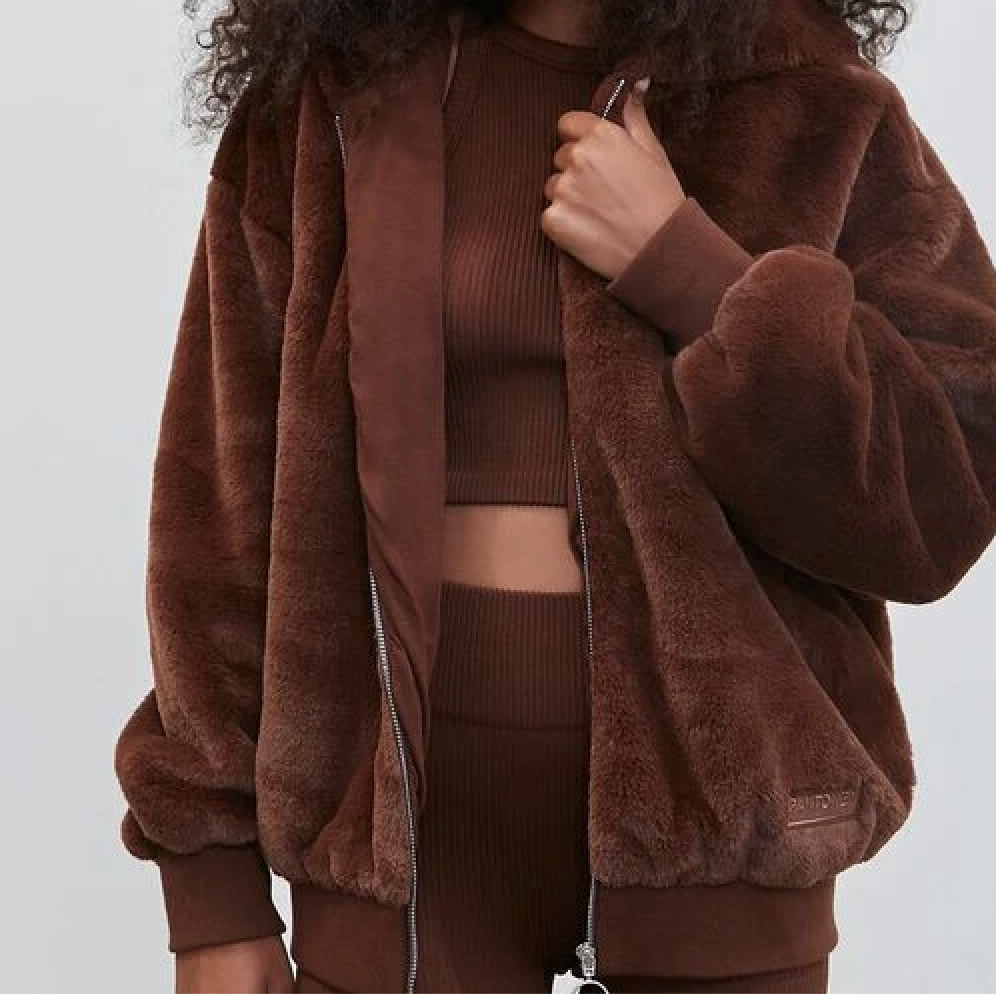 Forever 21 Pantone Hooded Plush Jacket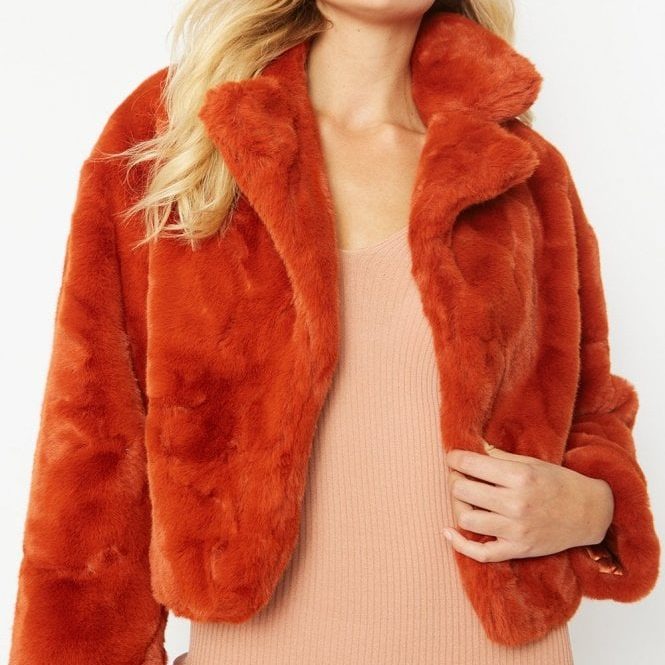 Jayley Orange Faux Fur Cropped Coat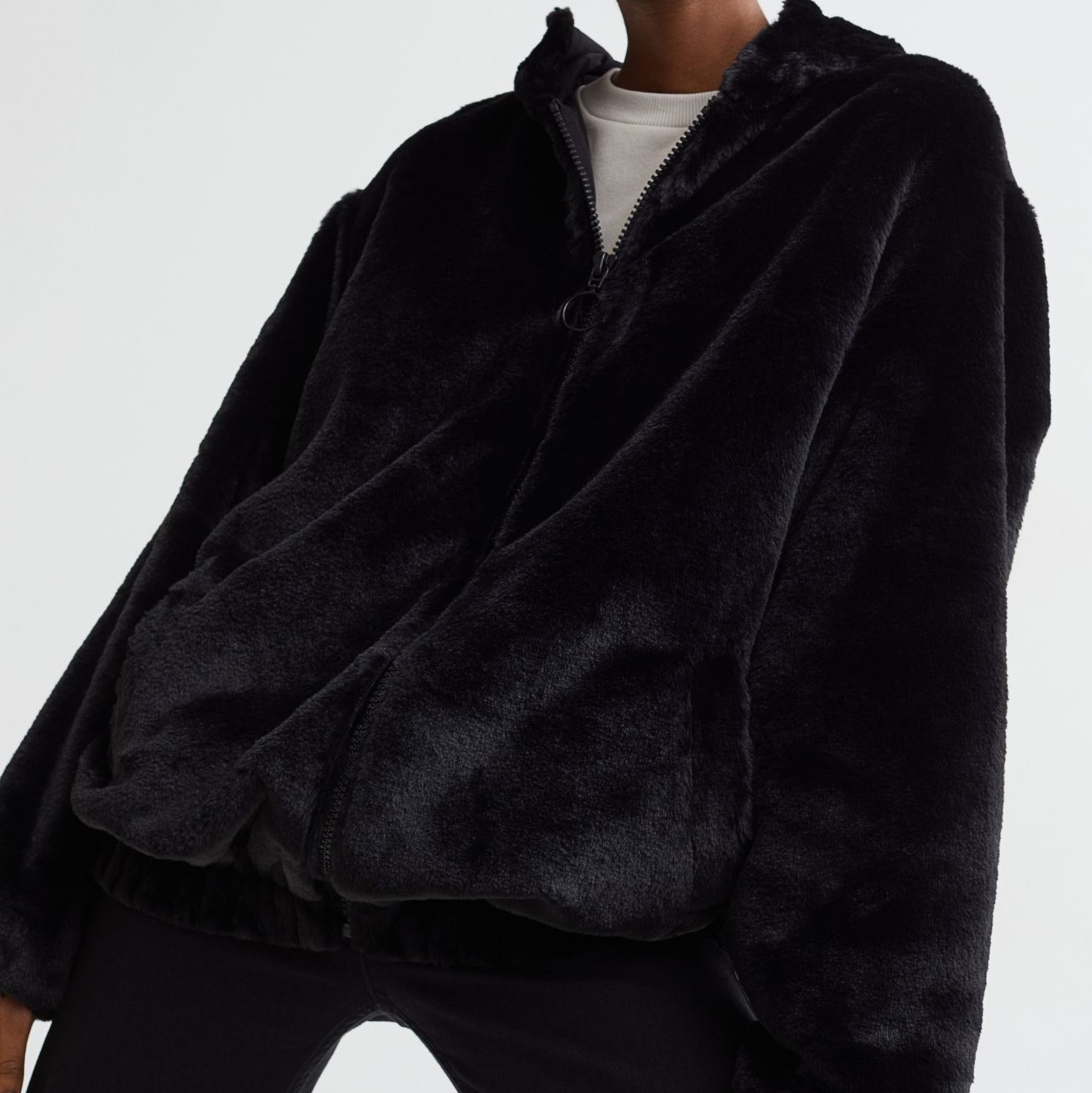 H&M Faux Fur Hooded Jacket
Earth Tones
Since WINTER is an avid fan of styles that are more neutral, it makes perfect sense that she would gravitate towards clothing with earth tones. Various shades of green and brown can be seen spotted in most of her outfits. Clothing with earth tones can add some neutrality to your wardrobe and can be a subtle way of incorporating color into a look.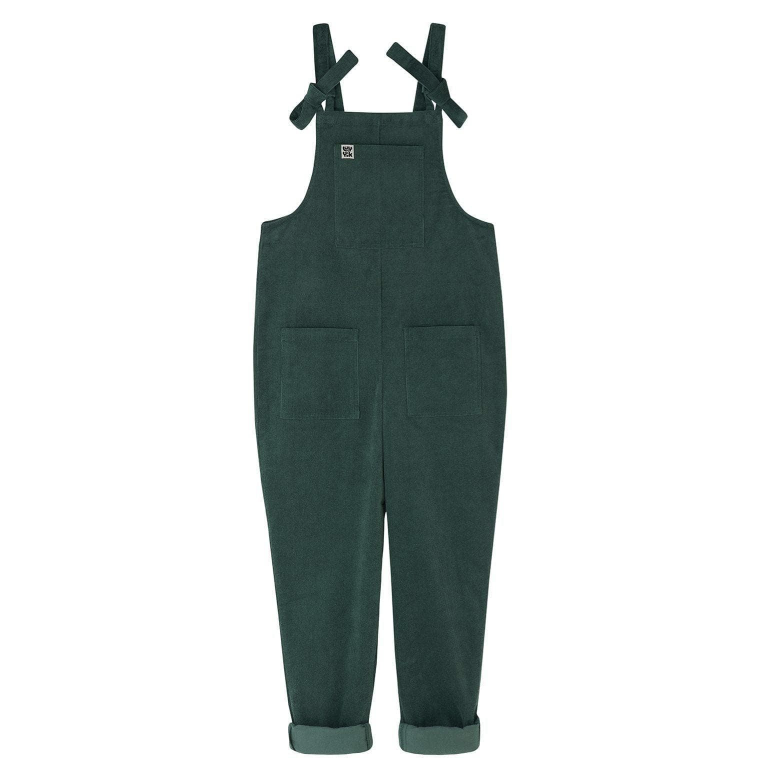 Lucy & Yak Organic Corduroy Dungaree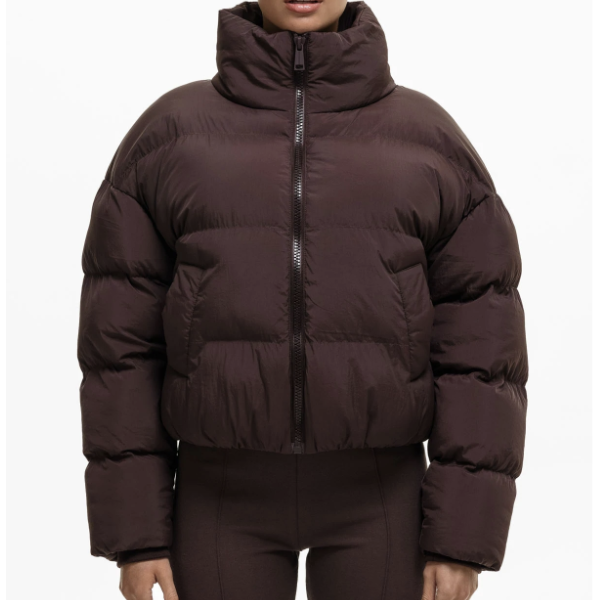 Good For Nothing Oversized Brown Puffer Jacket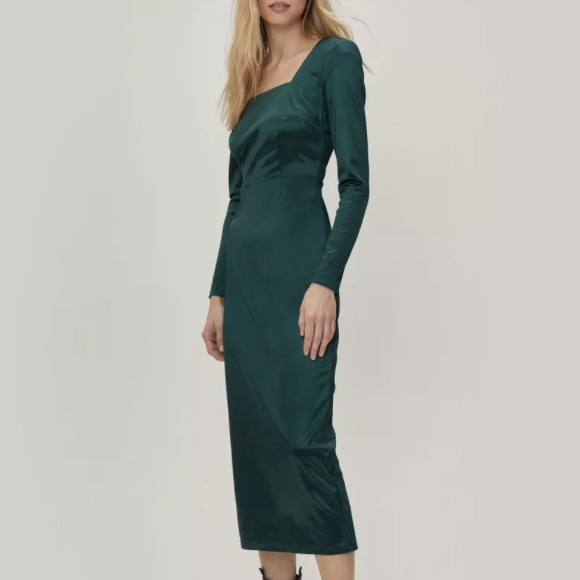 Nasty Gal Square Neck Structured Jersey Midi Dress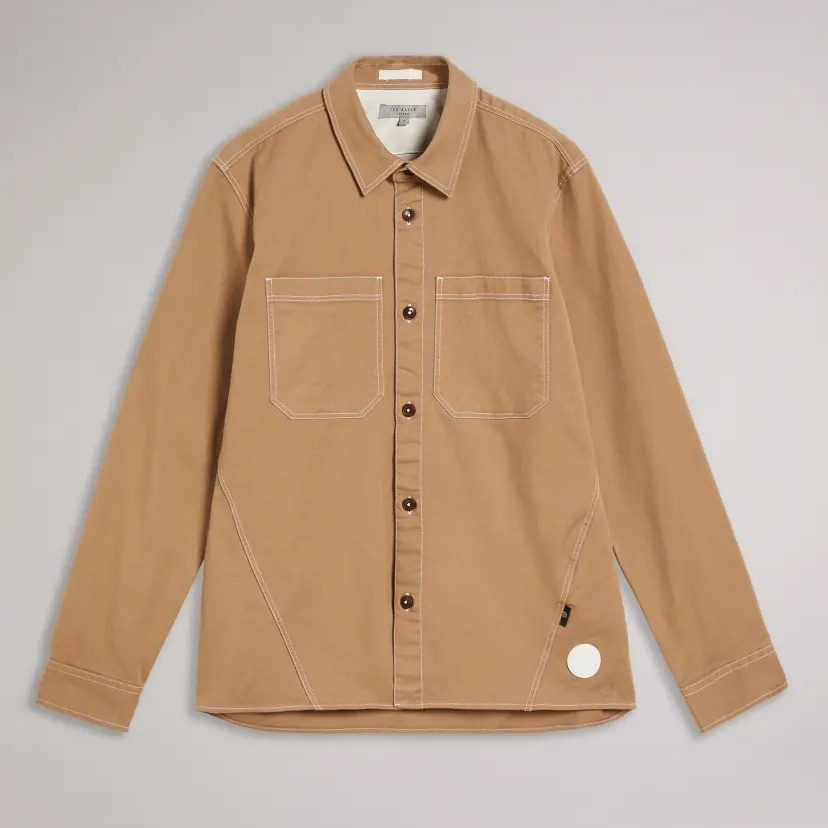 Ted Baker Leyton Twill Shacket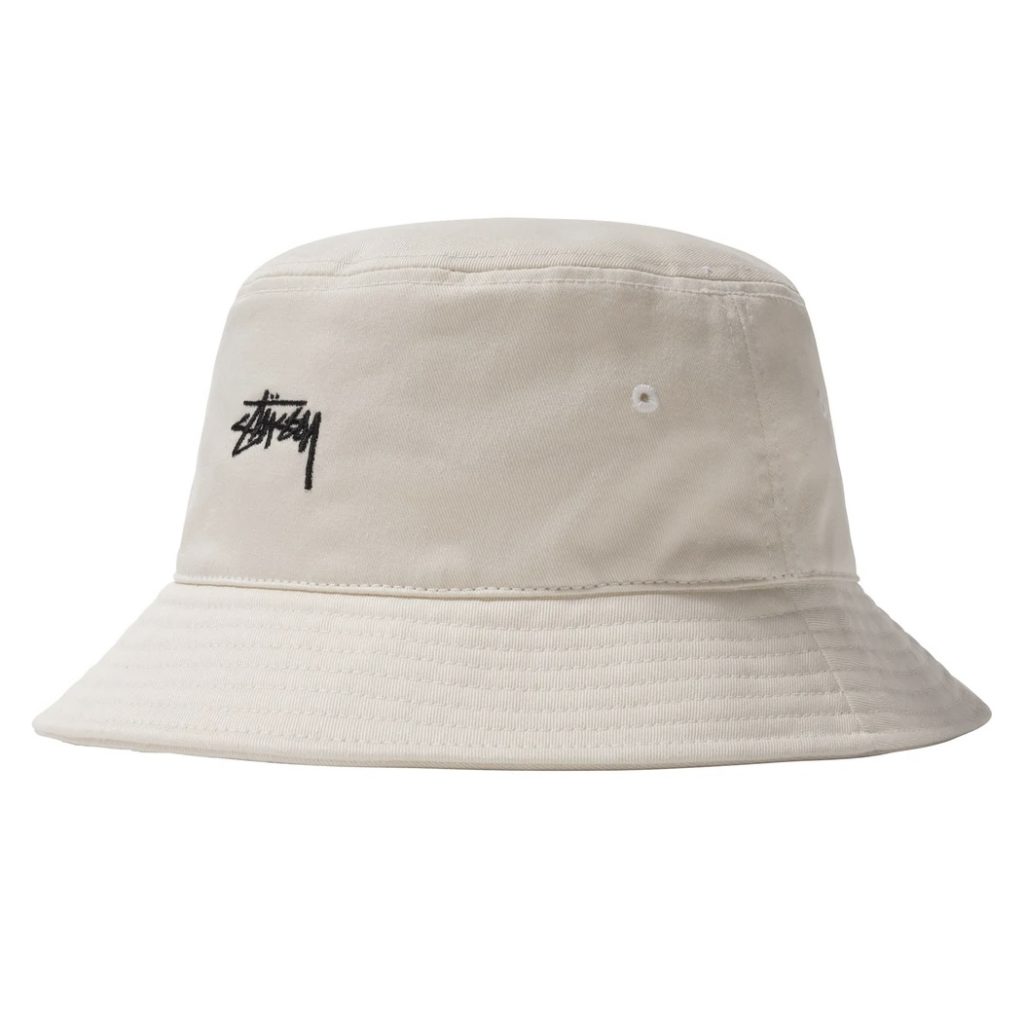 Stüssy Stock Bucket Hat
Zip-Ups and Button-Ups
For WINTER, you can never go wrong with fashion's favorite go-to: a button-up or a zip-up top. Perfect for her hectic schedule as an artist, these items combine accessibility with style as they're easy to put on and take off when you're in a rush. Zip ups and button ups can come in a range of different styles: from cardigans to hoodies, and even blouses. Regardless of what your own personal style is, there's an option for everyone!
View this post on Instagram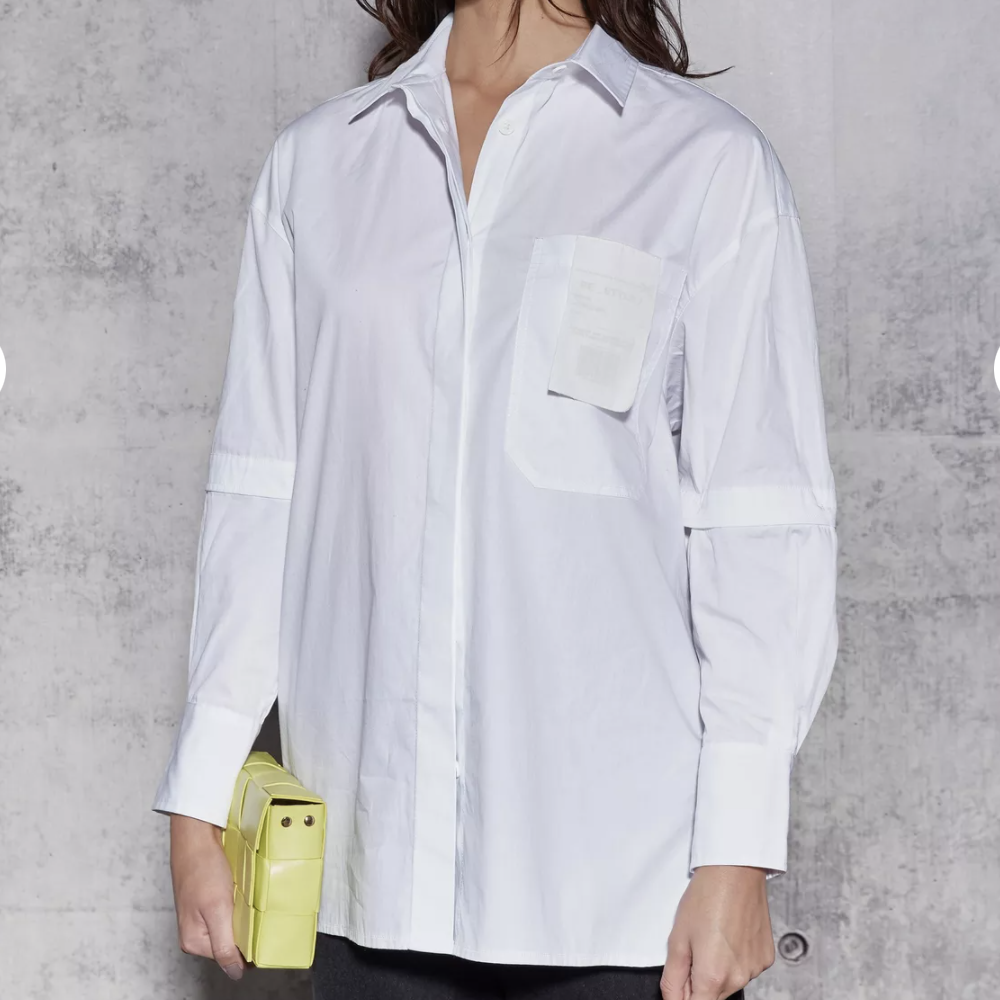 Missguided Re_Styld white detachable sleeve shirt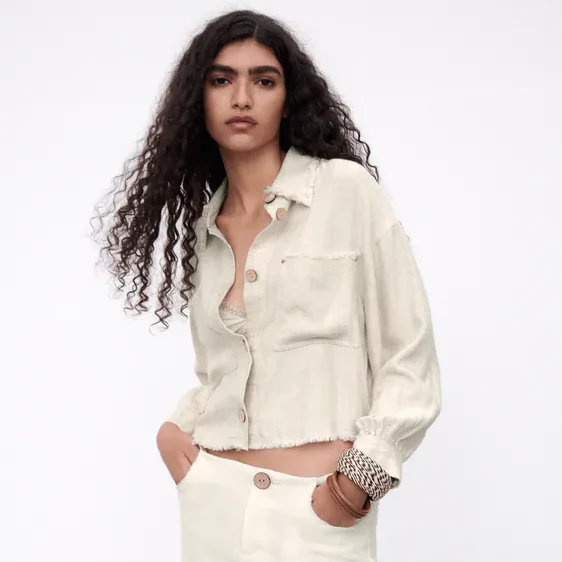 Zara Frayed Trim Short Jacket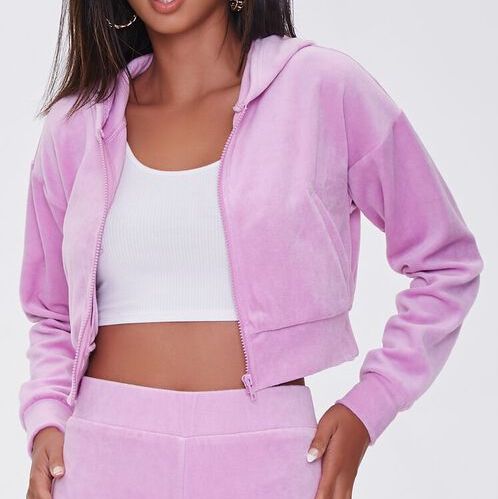 Forever 21 Velour cropped zip-up hoodie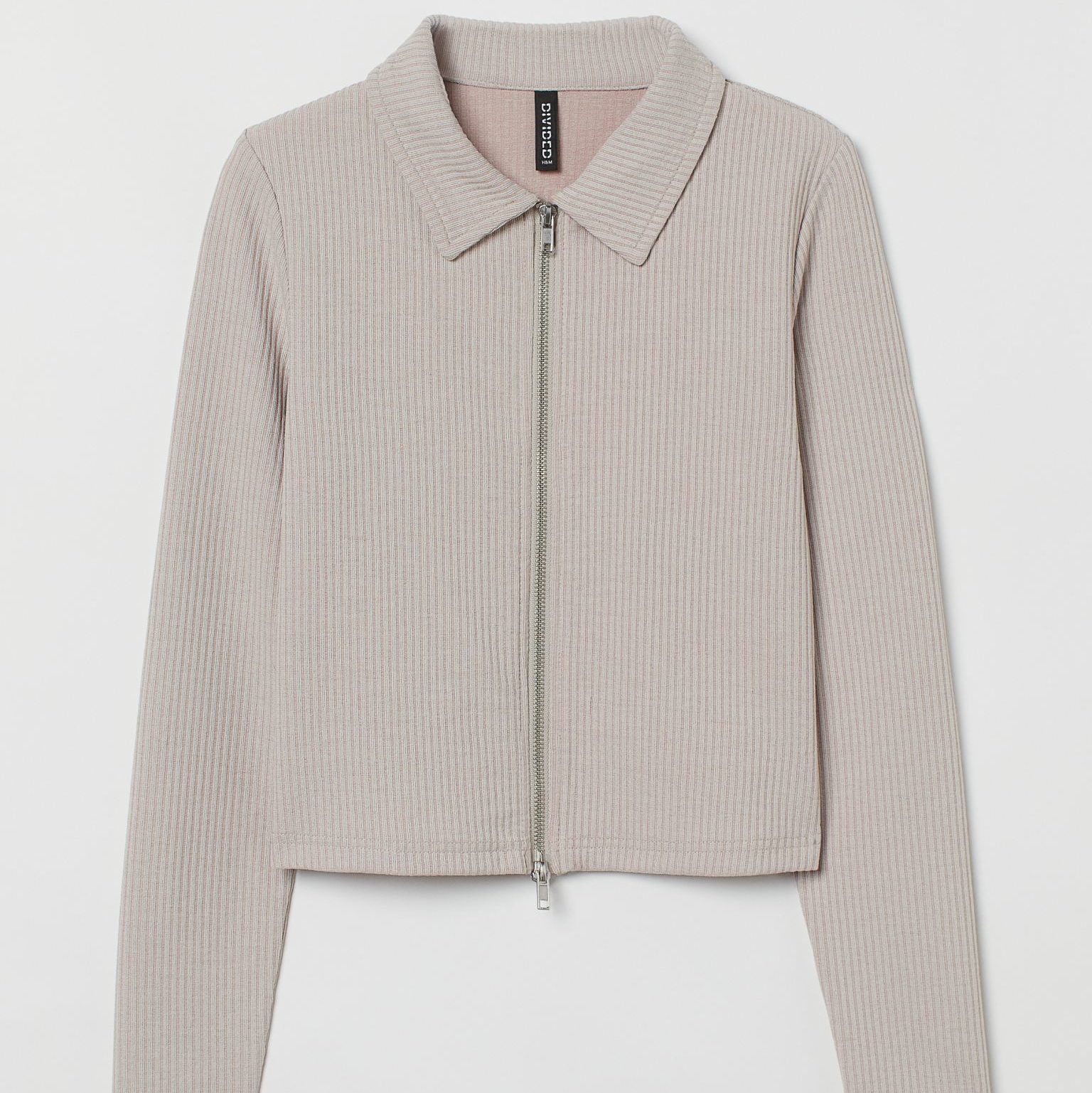 H&M Collared Cardigan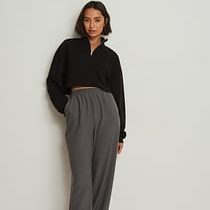 NA-KD Cropped Zip Sweatshirt
NINGNING: Young, Wild, & Free
Many people would agree that NINGNING's personal style is a breath of fresh air. The multi-talented singer manages to make heads turn not only with her powerful voice and charming stage presence, but with her cute outfits too. NINGNING incorporates elements of the Girl Next Door aesthetic into her style, but she breathes new life into it by adding her own personal flair. Her bright, upbeat fashion sense matches who she is as a person perfectly.
Boots
NINGNING is a very big fan of black boots, owning multiple pairs to go with a plethora of different looks. It's easy to understand why the star likes them so much. Black boots are a great final touch to any outfit, adding a sprinkle of sophistication or edginess depending on what vibe you're going for!
View this post on Instagram
View this post on Instagram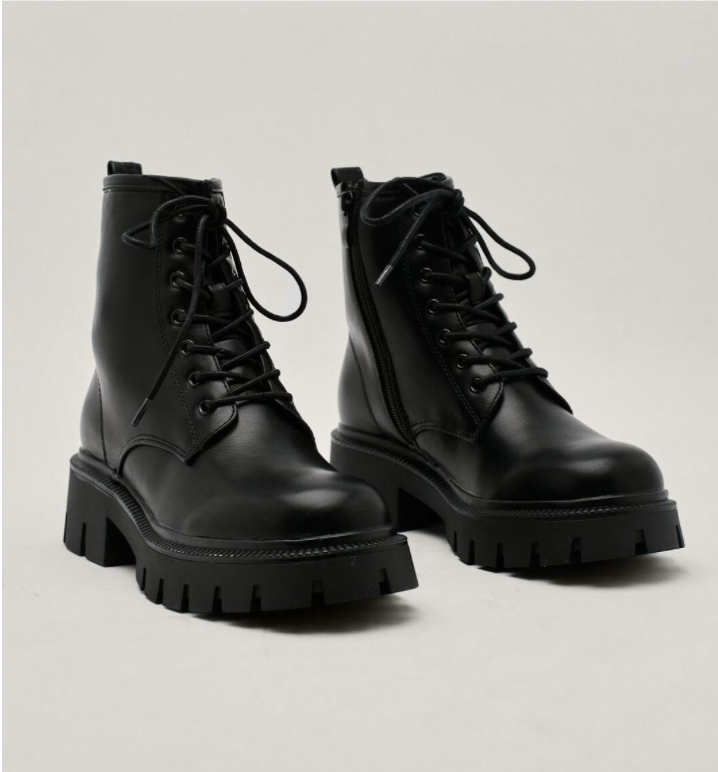 Nasty Gal Faux High Lace Up Hiker Boots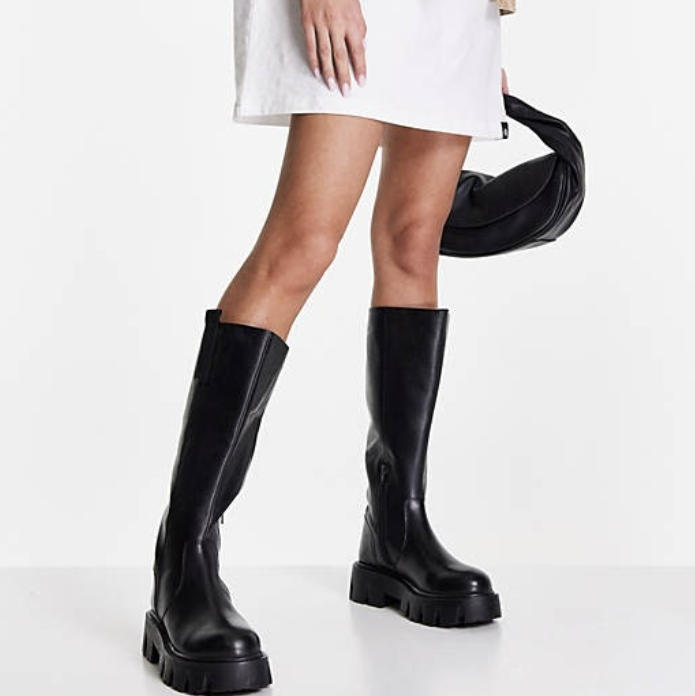 ASOS DESIGN Casey Leather Chunky Knee Boots in Black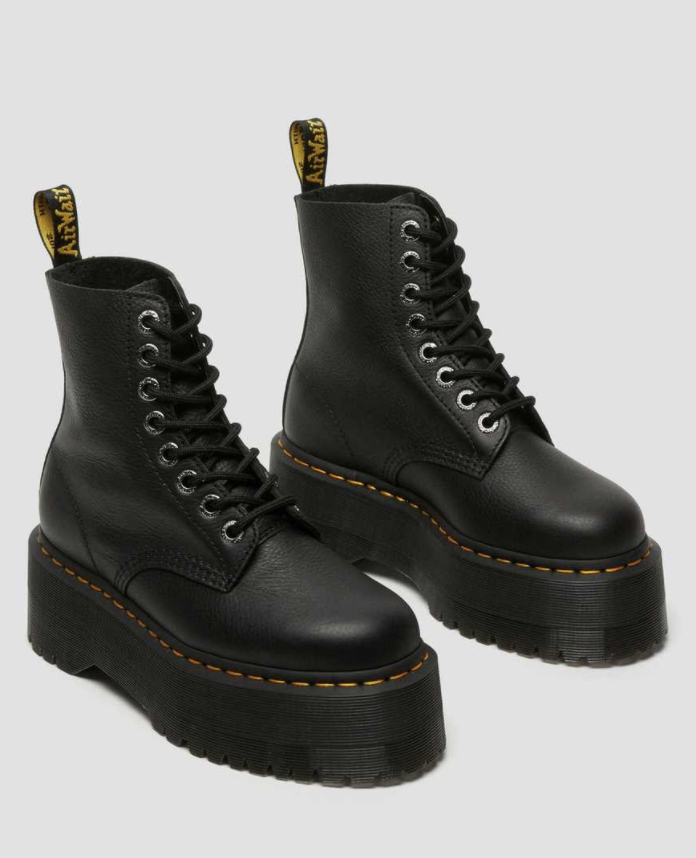 Dr Martens 1460 Pascal Max Leather Platform Boots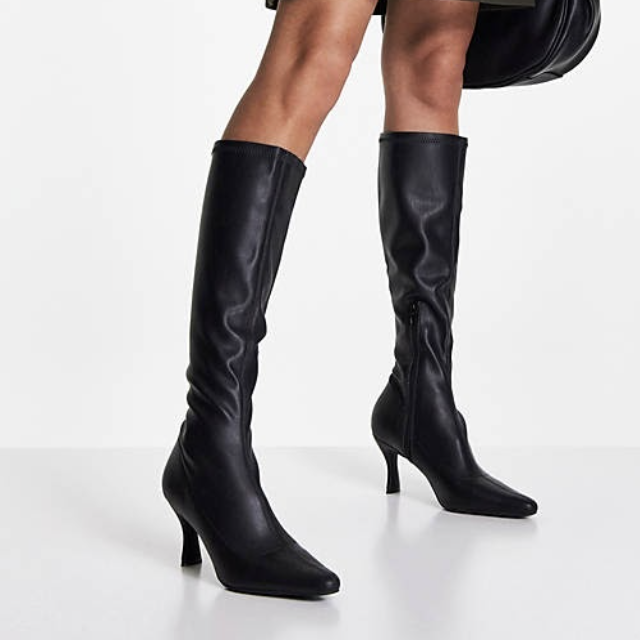 ASOS DESIGN Croatia Heeled Knee High Boots in Black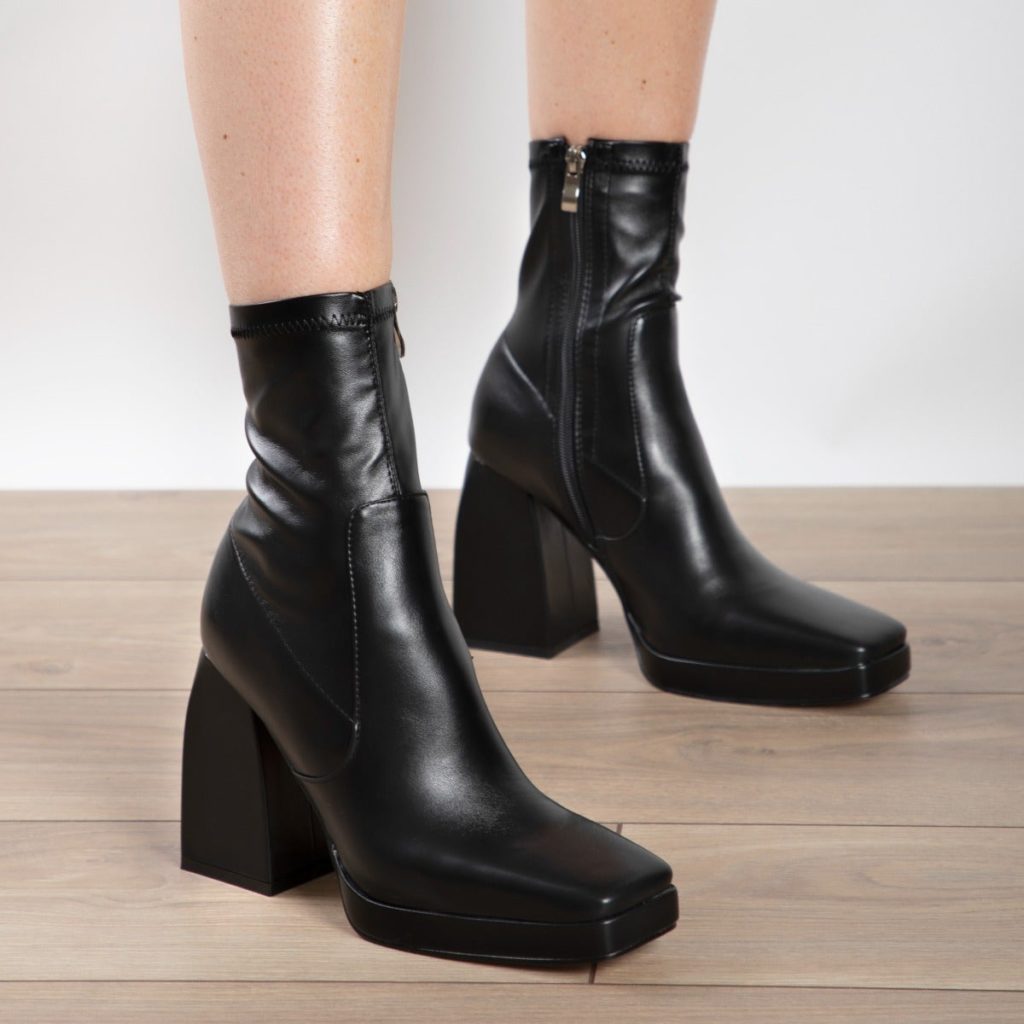 Raid Recruit Block Heeled Ankle Boot in Black
Statement Tops
Just as it says in the name, the purpose of a statement top is to make a statement! This can be achieved in a variety of ways such as the colors on the top, the patterns, or even the style. True to her bright and carefree personality, statement tops are a must-have in NINGNING's closet. The singer will usually keep the bottom half of her outfit quite simple with a plain pair of jeans or trousers, so that all of the attention is focused solely on the top of her choice. Follow NINGNING's lead and take a look at these statement tops that will make you stand out!
View this post on Instagram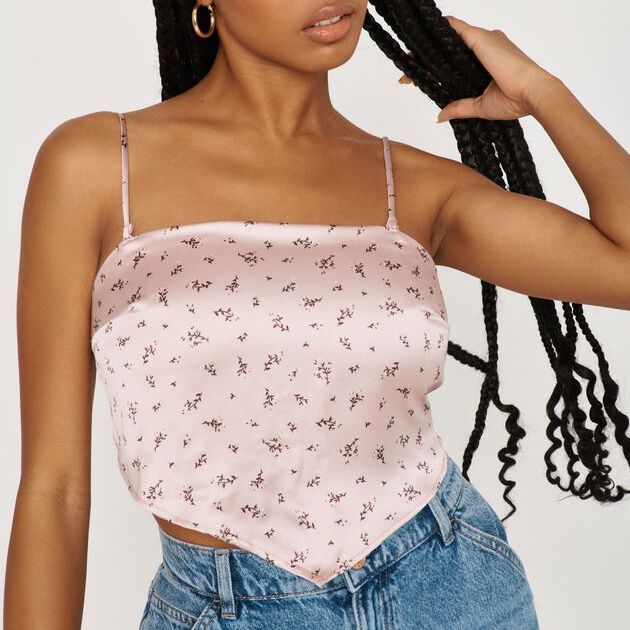 Garage Clothing Piper Bandana cami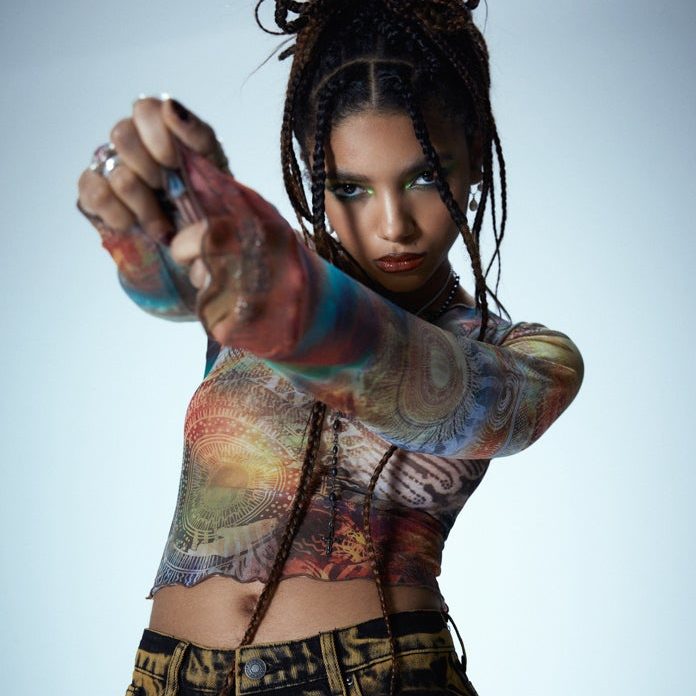 Jaded London Soleil Top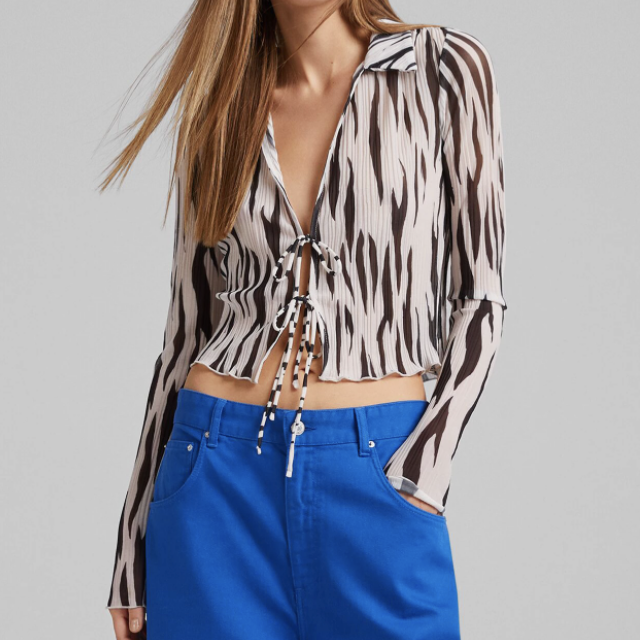 Berksha sheer crinkle tie front 90s top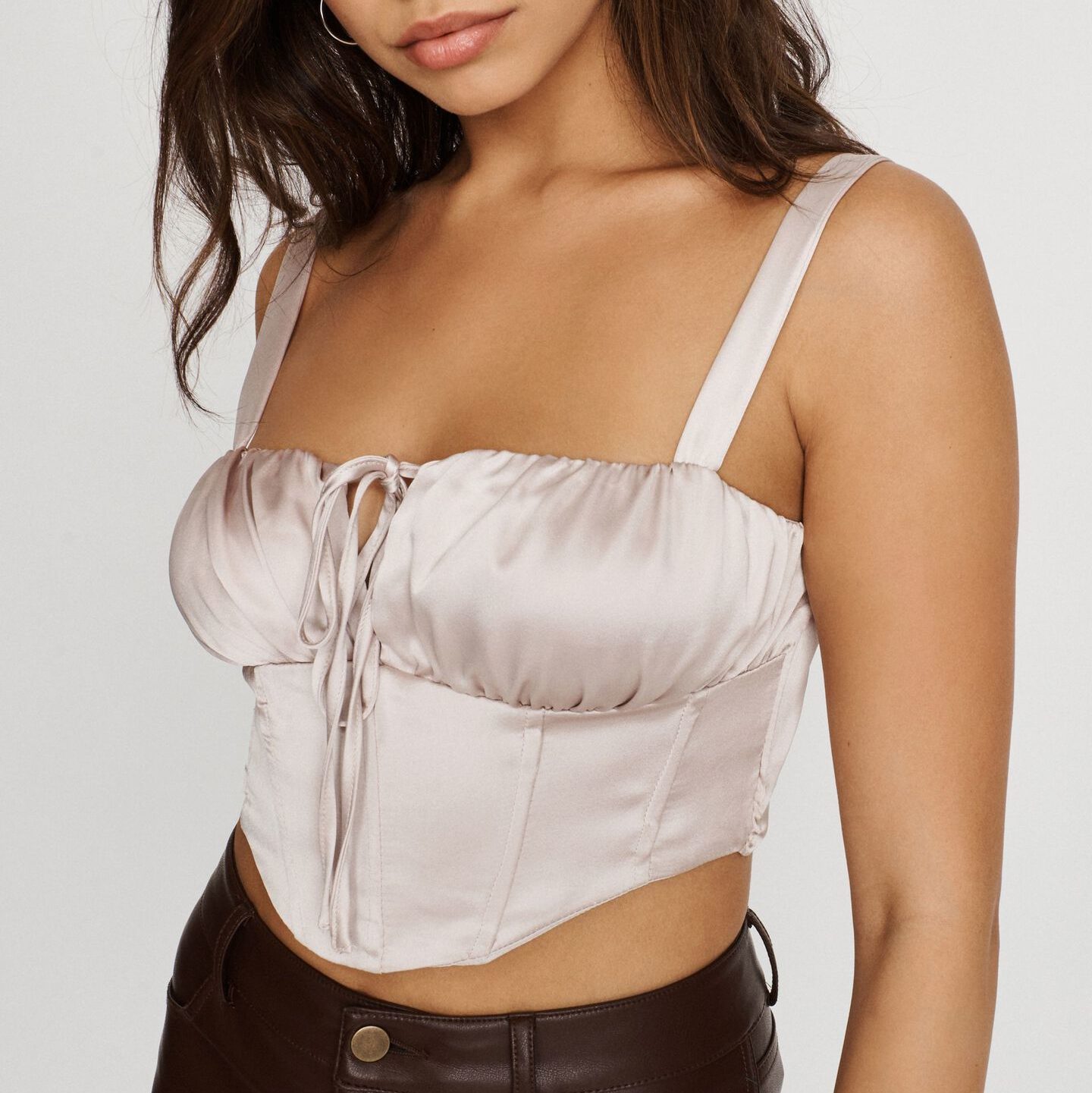 Brielle Velvet Bustier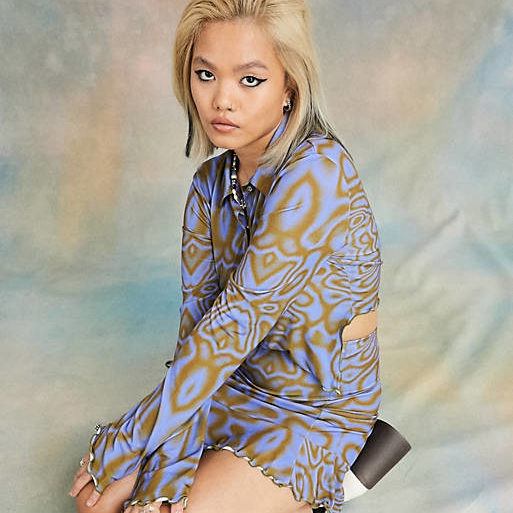 Collusion Mesh Swirl Long Sleeve Top
Blazers
NINGNING has been spotted wearing a variety of blazers in different sizes, styles, and colors. This clothing item is the perfect addition to anyone's wardrobe as they allow you to create fun ensembles and experiment. Whether you want to look sophisticated in an effortless way or keep up with the trends, a blazer allows you to do all of those things!
View this post on Instagram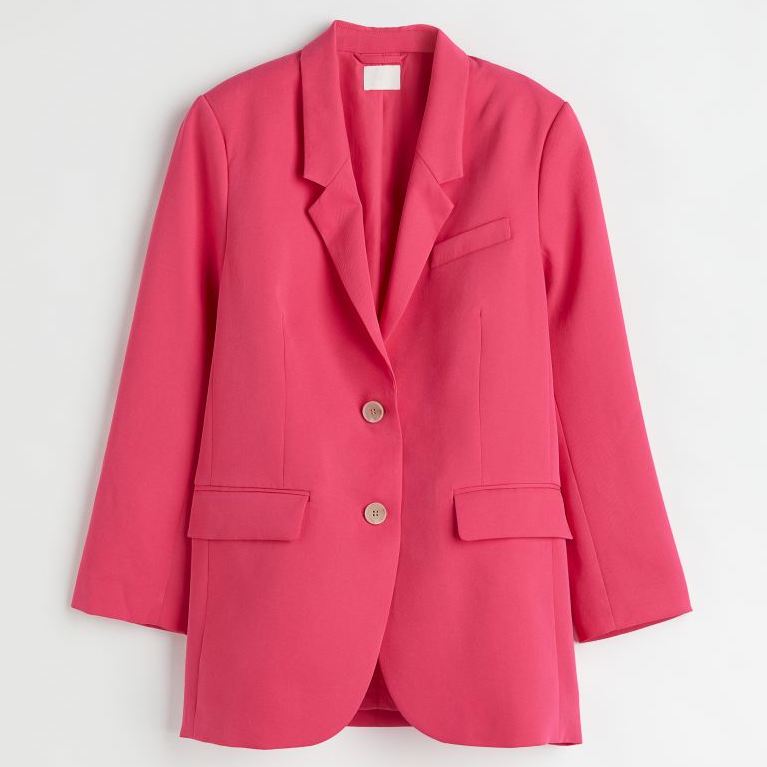 H&M Oversized Blazer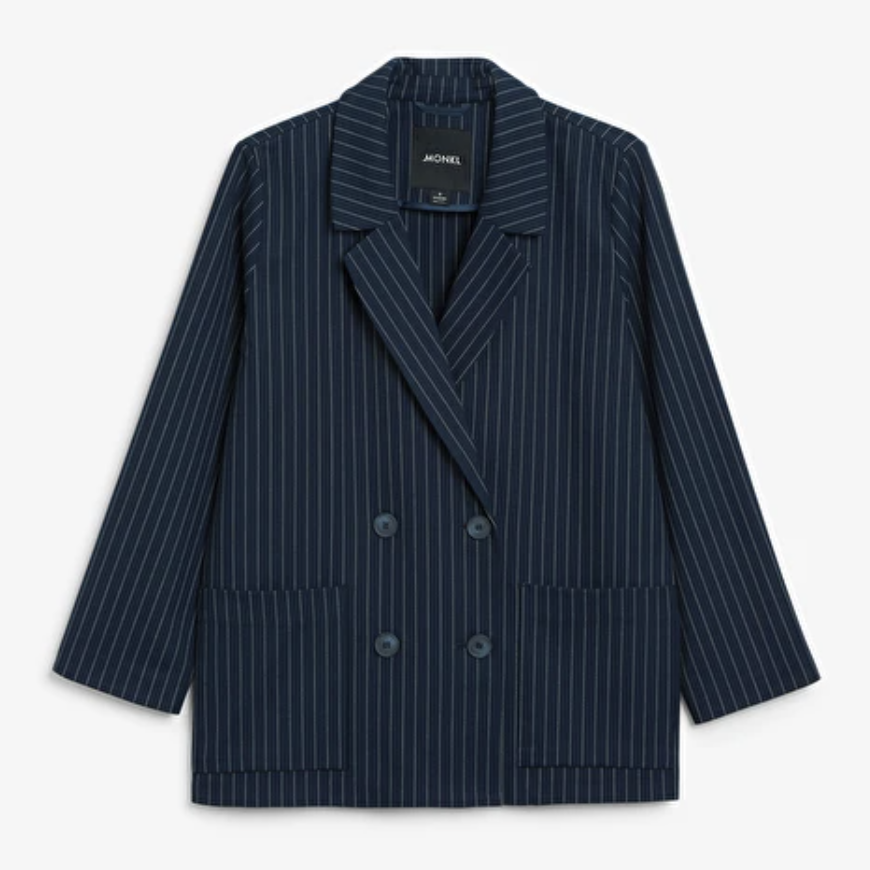 Monki Double Breasted Blazer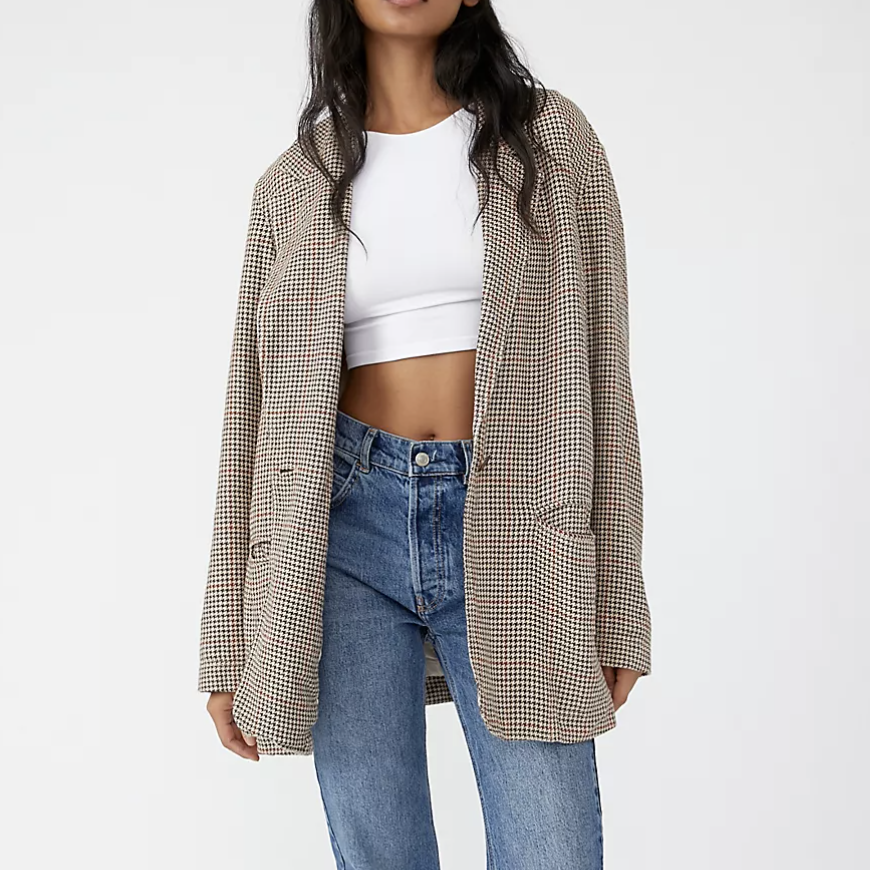 Free People Plaid Beckett Boyfriend Blazer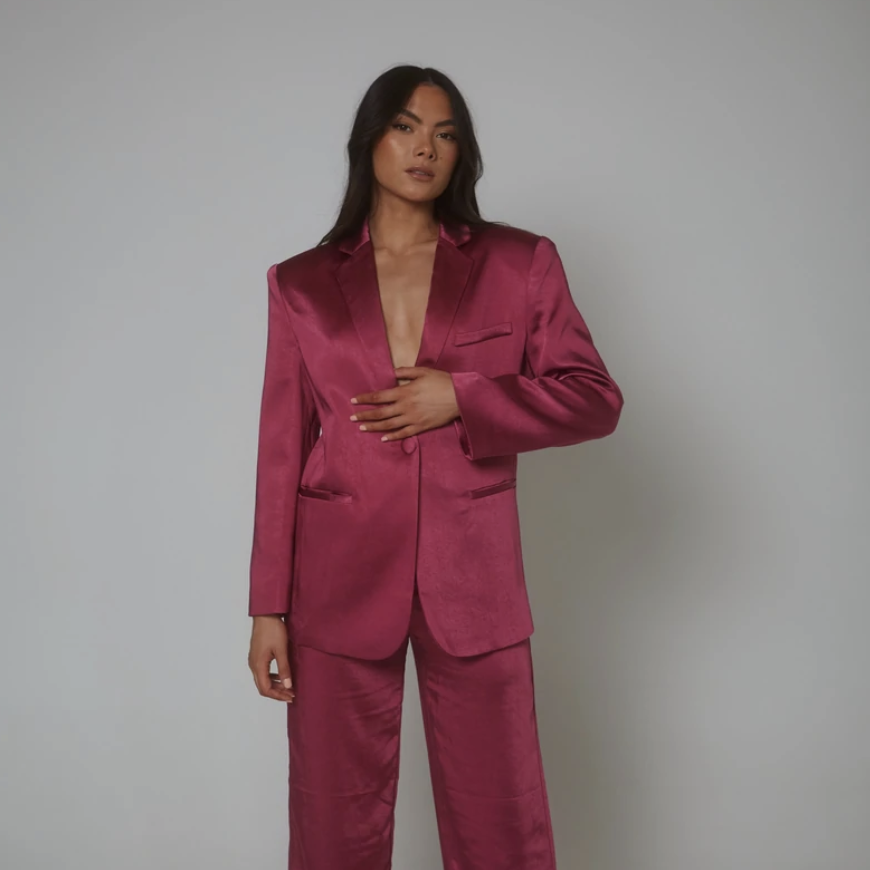 SLA The Label Olivia Blazer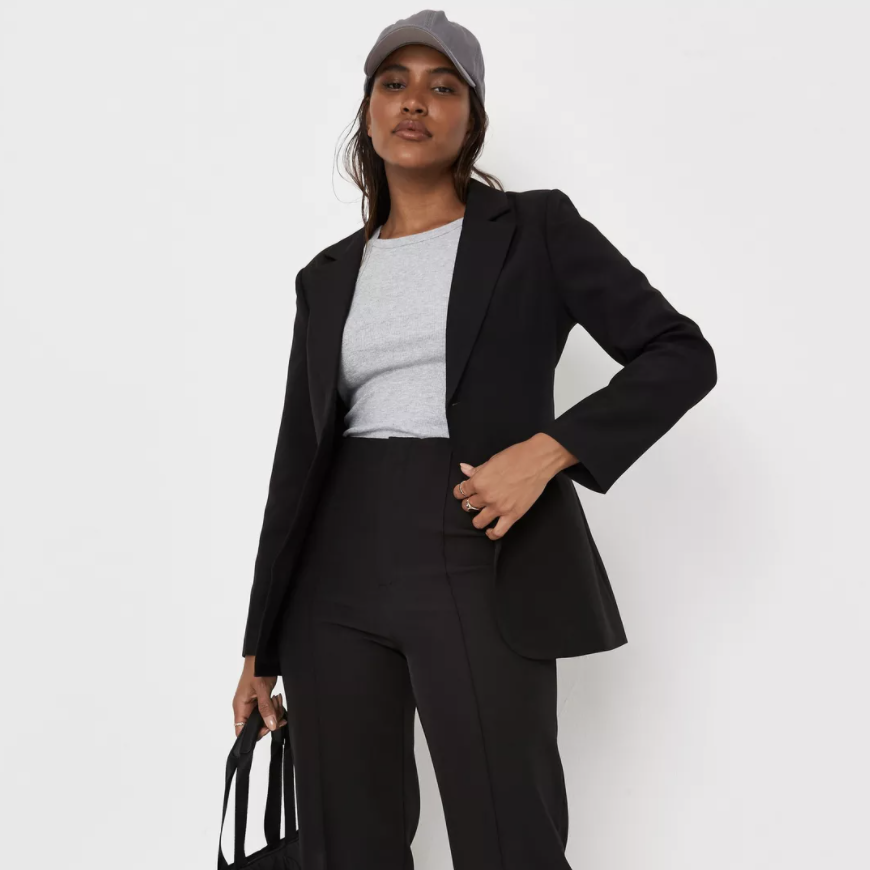 Missguided Black Tailored Skinny Blazer
Much like the Bratz pack, each member of aespa's style is different. But when you put them all together, they compliment each other extremely well. Their fantastic off-duty ensembles have managed to garner the attention and praise of fans and non-fans alike, and many have started to look to the girl group for fashion inspiration. Whether they're singing about Naevis on stage or seeing the sights of New York City in their downtime, aespa will never fail to make the world their runway.
This article originally appeared in our Women's Issue, be sure to read it here!