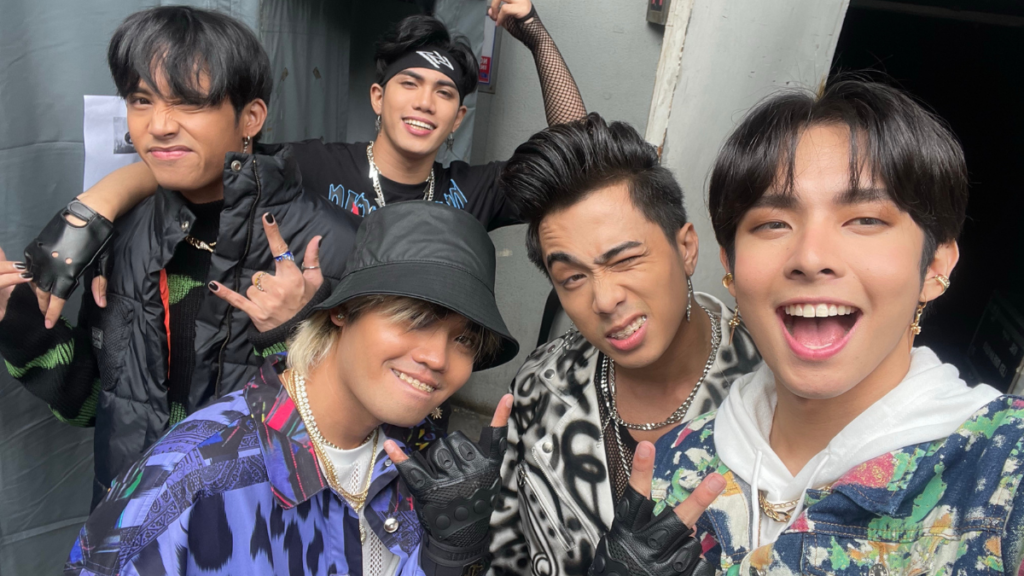 In honor of World Kindness Day, EnVi's Advertising Team is spotlighting fan-made merchandise for good causes. We chatted with the SB19 Trendsetter Team, a fan base collective for SB19, about the fan kits they sell to raise money for the Philippine Mental Health Association (PMHA). The fan base projects started as a way to celebrate landmarks for the Billboard Music Award-nominated Pinoy-pop group and their fandom, A'TIN.
Read on to find out more about the project!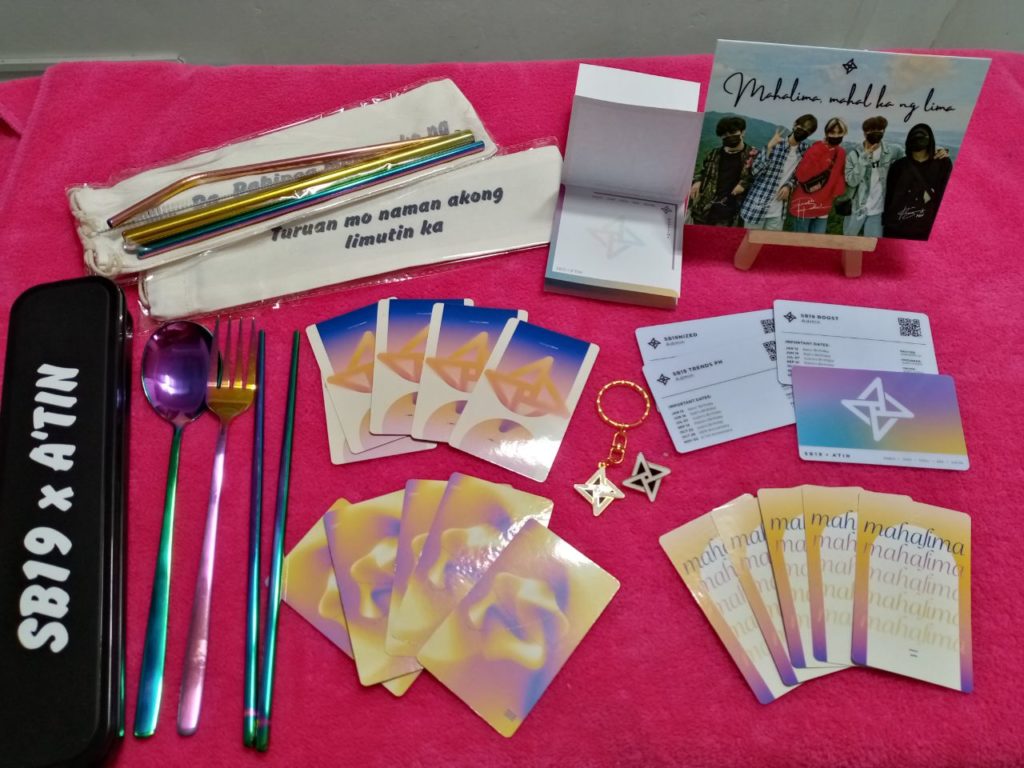 Introducing #ATINFankitForACause
#ATINFankitForACause is a Philippines-based project created by A'TIN fan bases to celebrate SB19's third anniversary on October 26 and the second anniversary of the A'TIN fandom, created on November 2. Three fan bases, SB19TrendsPH, SB19BOOST, and sb19nized came together to work on marketing, accounting, customer service, packaging, and distribution of fan kits for the project. 
Mental Health Awareness
For the anniversaries of SB19xA'TIN, the fan bases told EnVi they wanted to provide memorabilia and the opportunity "to give back to the community and spread awareness that mental health is a self-necessity." With the impact of the pandemic on mental health, the SB19 Trendsetter Team decided to raise money for the Philippine Mental Health Association (PMHA), an organization providing services and raising awareness about Filipinos' mental health.
The A'TIN Fan Kits
There are 3 different sets of A'TIN fan kits, containing collectibles and practical items related to SB19xA'TIN in the color palettes of SB19's EP, "Pagsibol". Depending on the option, kits contain different combinations of pins, keychains, photocards, memo pads, utensils, and more.
Advice For Other Fan Bases
The main challenges the SB19 Trendsetter Team faced were project and time management, as they had a short turnaround time between the idea and the production process. They also had to balance the marketing, production and distribution with other commitments. 
If they were to give advice to other fans thinking of starting fundraising projects, they told EnVi preparation and responsibility are key. "They're all liable for each step of the process", they said.
Ways To Get Involved
If you want to get involved, both Filipino and International A'TIN can reach out to the SB19 Trends Team by messaging them on Twitter. Aside from buying fan kits, you can also support the project through donations. Thanks for speaking to us, SB19 Trendsetter Team!
For more World Kindness Day content, check out our article rounding up heartwarming idol interactions here!
Thumbnail courtesy of Sony Philippines and ShowBT Entertainment.