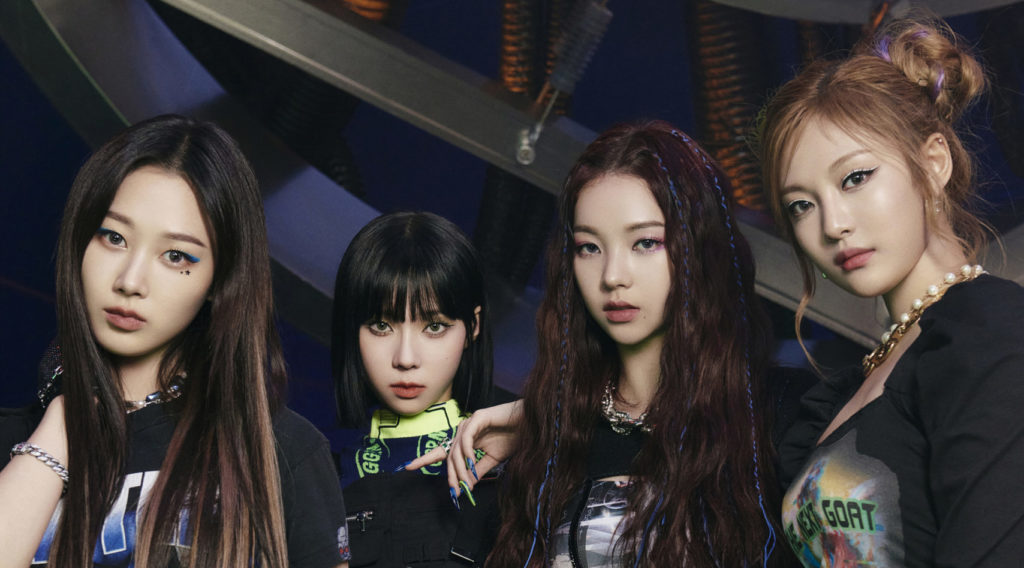 Since the release of their debut EP, K-pop's high tech girl group, æspa, have taken the world by storm.  In mid-October, they even debuted on American television with their lead single, "Savage." The hit has been dominating charts in both Korea and internationally— earning a spot on ten different Billboard charts and all major Korea on charts. 
With less than a year under their belt, æspa are proving their power as the next leaders of K-pop. As such, they were invited to perform for the 2021 United Nations Day Concert, celebrating South Korea's 30th anniversary as part of the UN.  æspa sang "Next Level" and "Black Mamba" for the UN.
On the Big Night
The 2021 United Nations Concert Day was held on October 22. This year marks the United Nations' 76th year operating and Korea's 30th year anniversary as a member of the UN. Due to the occasion, South Korea sponsored the concert with elite artists. The lineup included violinists Angela and Jennifer Chun, pianist Yungwook Yoo, soprano Youngmi Kim, Goyang Philharmonic Orchestra, soprano Youngok Shin, and K-pop group æspa.
The goal for this year's concert was "building back together for peace and prosperity." The night opened with speeches from the Chief of Global Communications, the UN Chief, the President of the General Assembly, and South Korea's Permanent Representative. All of the speeches tackled global issues, focusing on rebuilding after the COVID-19 pandemic and tackling climate change as a people. 
On Their "Next Level" UN Performance
Among the performers, æspa was third to join the stage. The quartet started with a powerful rendition of their hit "Next Level." Adorning strong patterns, the girls showed off their presence and singing abilities. 
Then, in an epic stage, æspa collaborated with the Goyang Philharmonic Orchestra to perform a suspenseful version of their debut track "Black Mamba." The song opened with the Goyang Philharmonic Orchestra's dramatic opening for the song, building suspense for æspa to join the stage once more— but this time with a group of backup dancers. 
Their stage background was a luminescent image of the universe and mushrooms. The orchestra performed throughout the duration of the track, layering onto the song's already amazing tune.
æspa's International Conquest
While the performance at the UN Day Concert is their most prestigious stage yet, this is not æspa's first huge stage. Earlier this month, æspa performed at the Wild Ride SEA Championship. Due to their high tech concept, they have become in-demand for such events, even collaborating with Kakao Games for the launch of "Eternal Return" in July. 
Not only gaming icons, æspa have been sought out by beauty and fashion brands. They are brand ambassadors for both CLIO and Givenchy. æspa, along with their "ae" avatars, have even become the face of the KB Kookmin Bank app "Liiv M."
A Busy Week for These "Savage" Girls
In addition to æspa's UN performance this week, news came out that the girls sold 510,000 copies of their Savage EP. They ended their week strong, their "Savage" music video surpassing 100 million views. They even had their sixth win on Korean music shows.
Two weeks down and more to go, and æspa are off to a strong start with their debut mini-album. 
Want more on æspa? Check out our piece on their recent chart milestones here.
Thumbnail courtesy of SM Entertainment.