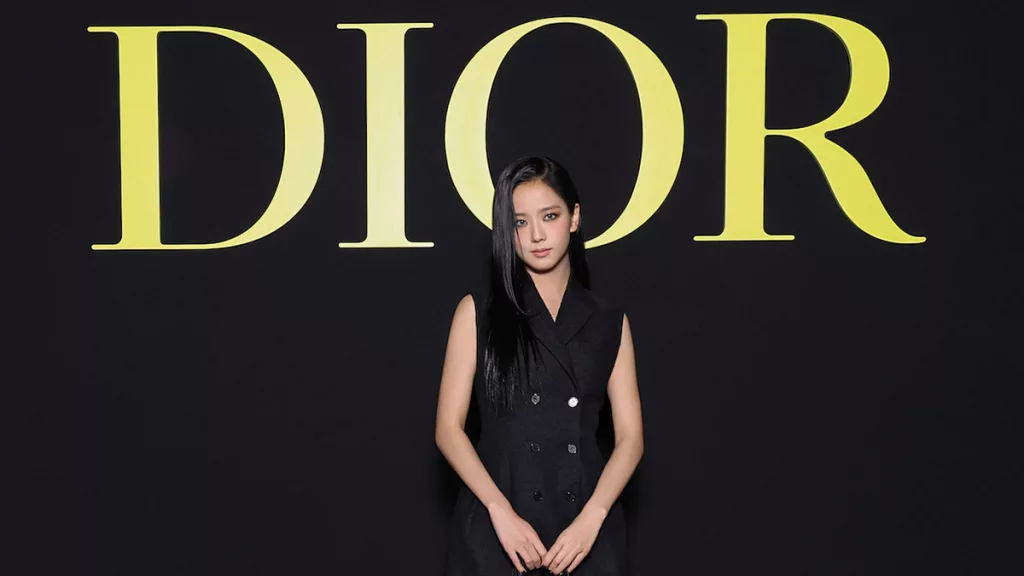 Paris Fashion Week doesn't properly kick off until the fashion crowd flocks to Jardins de Tuilleries for a Dior fashion show. This season, creative director Maria Grazia Chiuri reprised narrative-fueled storytelling with a collection inspired by women's spirit of rebellion and independence. The designer took witches — described in the show notes as "custodians of the knowledge of the mother-goddess" — as the starting point and built a collection that "asserted [women's] independence in the face of a masculine world."
For the mise-en-scène, Chiuri enrolled artist Elena Bellantoni to produce a monumental art piece. Titled "NOT HER," the immersive installation showcased imagery from sexist adverts and counterpoint phrases to respond to the dominant stereotype: "it's not her, she's no longer all that".
A-list Guest List
Watching the show from the front row were Dior's influential friends of the house and ambassadors from around the world. Among many others, Anya Taylor-Joy, Yara Shahidi, Jennifer Lawrence, Jenna Ortega, and Rosalía graced the event in monochromatic ensembles that stuck to the runway's predominantly black-and-white palette.
But just like every season, the most anticipated appearance was that of global ambassador and K-pop icon Jisoo. The singer and actress, who has been Dior's Media Impact Value driving force at Dior's shows for the past three years, put a fall spin on the vest trend that dominated summer. Jisoo sported a sleeveless blazer dress topped off with a Lady D-Joy Bag and high-knee combat boots — her take on Parisian chic with a nod to the punk fashion revival.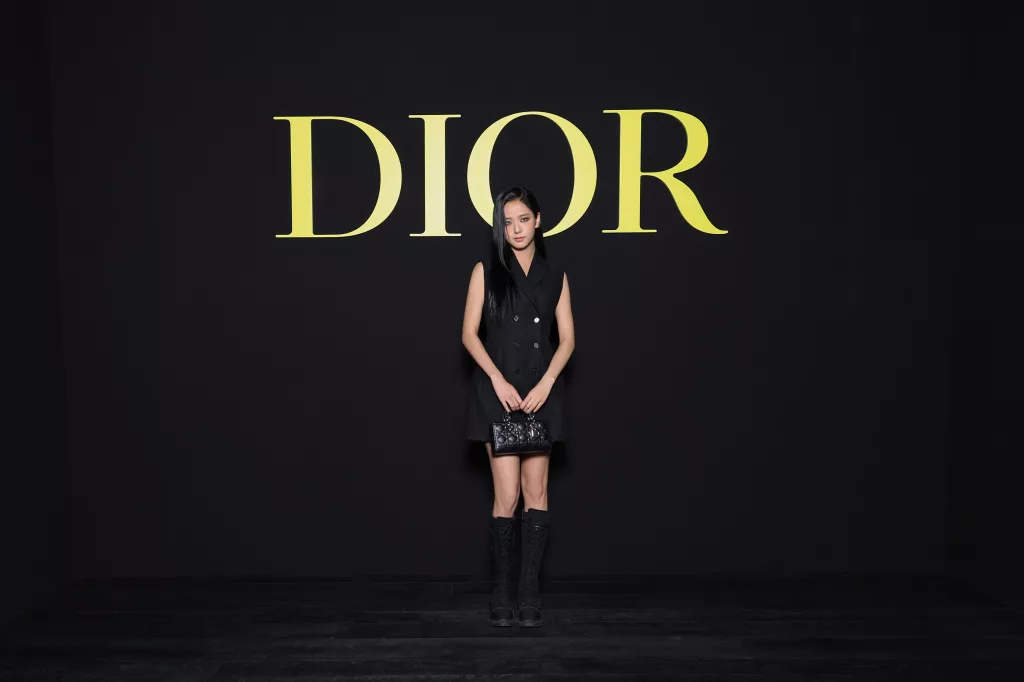 Thai Excellence
Other notable guests were Dior's Thai ambassadors Apo, Mile, and Tontawan. The actors, who were among the most mentioned celebrities at the event, turned heads with their personal twist on fashion-show dressing. Apo, well known for his role in the KinnPorsche series, rocked the sheer trend, pairing a muslin tank top with black kilted shorts and a wool cardigan jacket. Meanwhile, his co-star Mile opted for a non-conventional approach with a grey wool poncho, riding pants and the ultimate Dior footwear staple — the B57 Sneakers.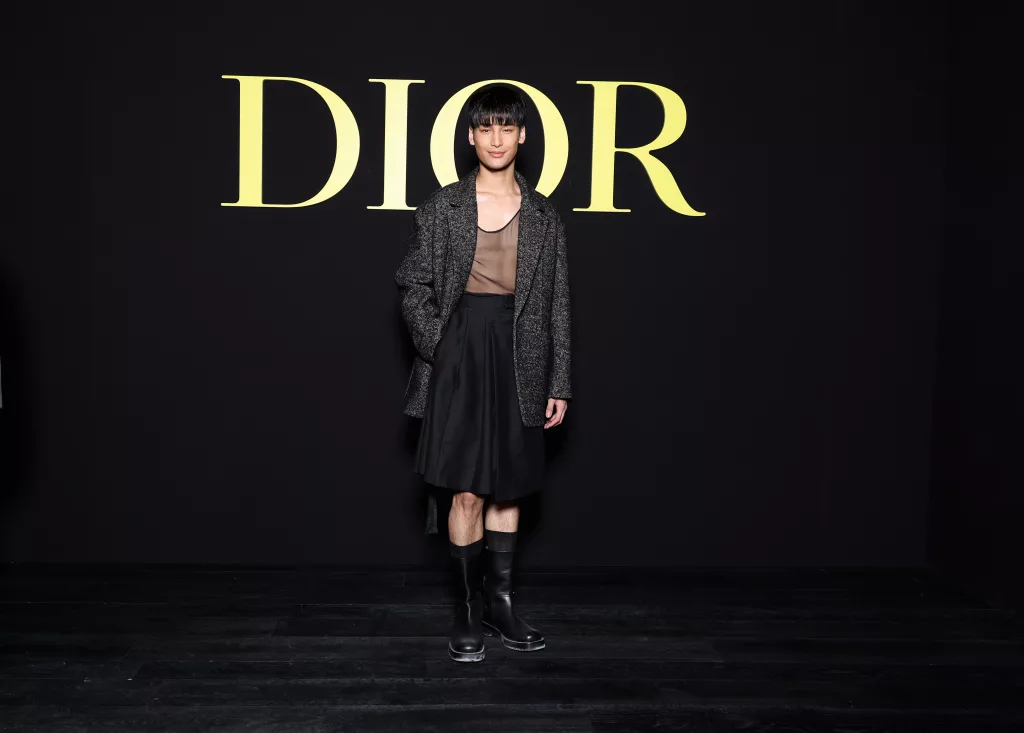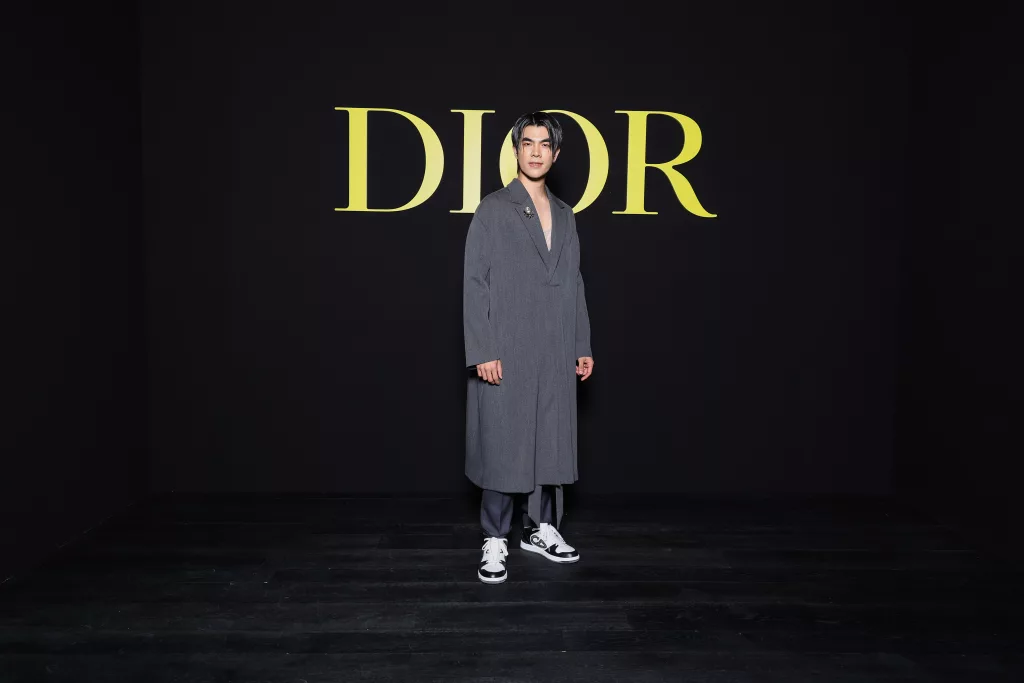 Tontawan, on the other hand, offered her rendition of executive chic in a button-up and embellished skirt combination. The actress, who is the most recent addition to Dior's roster, sported Dior's newest it bag, the Lady D-Joy, and complemented the look with a slim tie and items from Dior Joaillerie.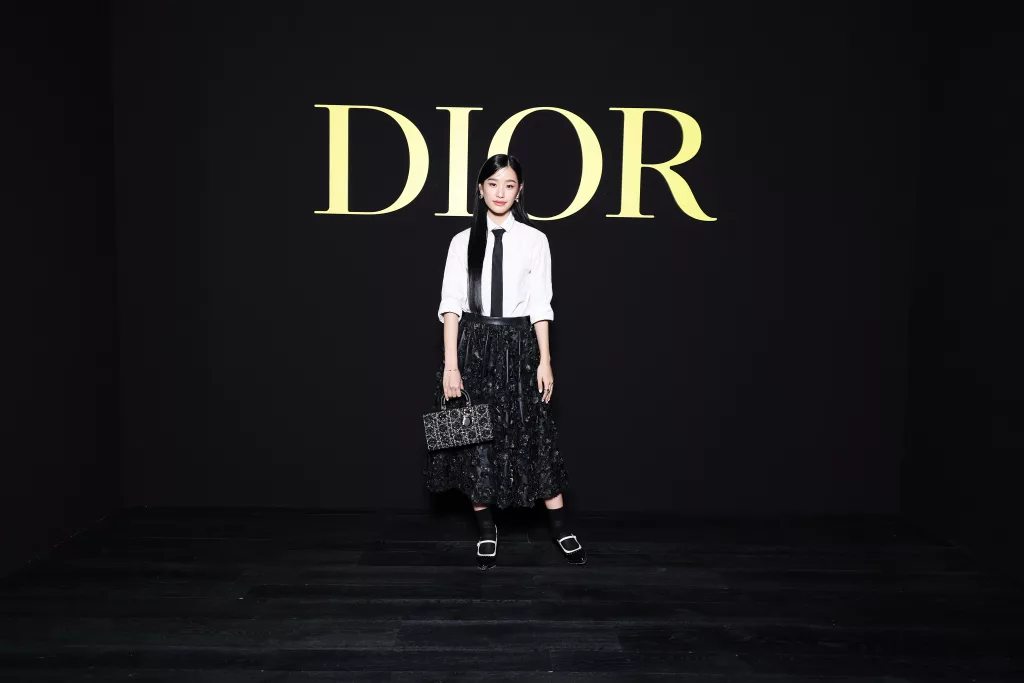 The list of noteworthy guests at the event also included Maya Hawke, Lola Tung, Chiara Ferragni, Dilbara Dilmurat, Camille Cottin, Charlize Theron, Robert Pattinson, Alycia Debnam-Carey and Olivia Palermo. Scroll down to see all the front-row looks.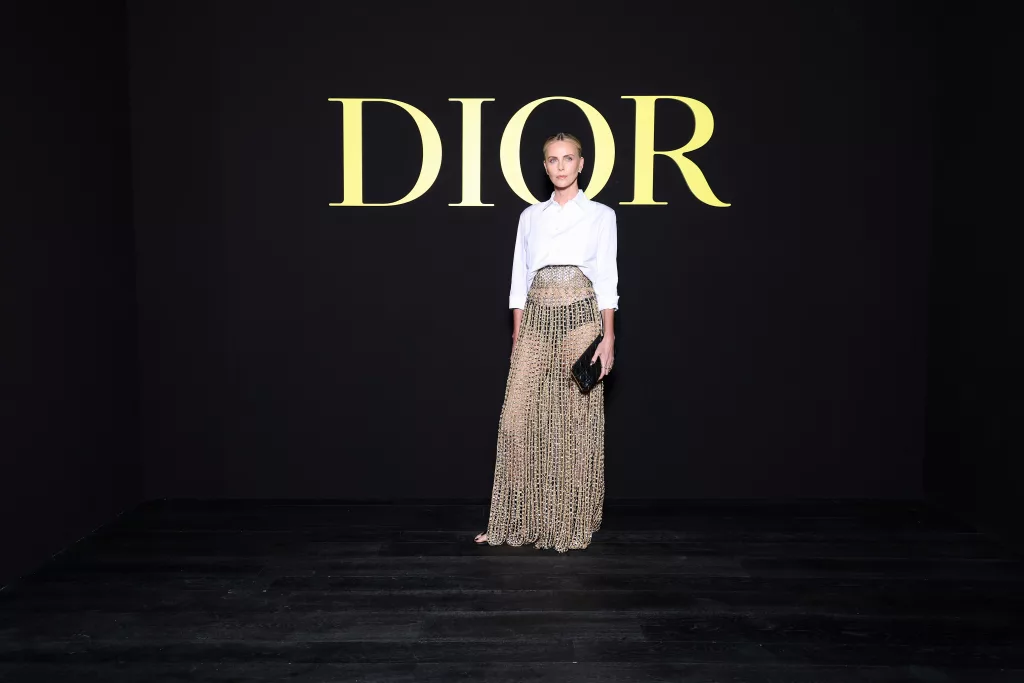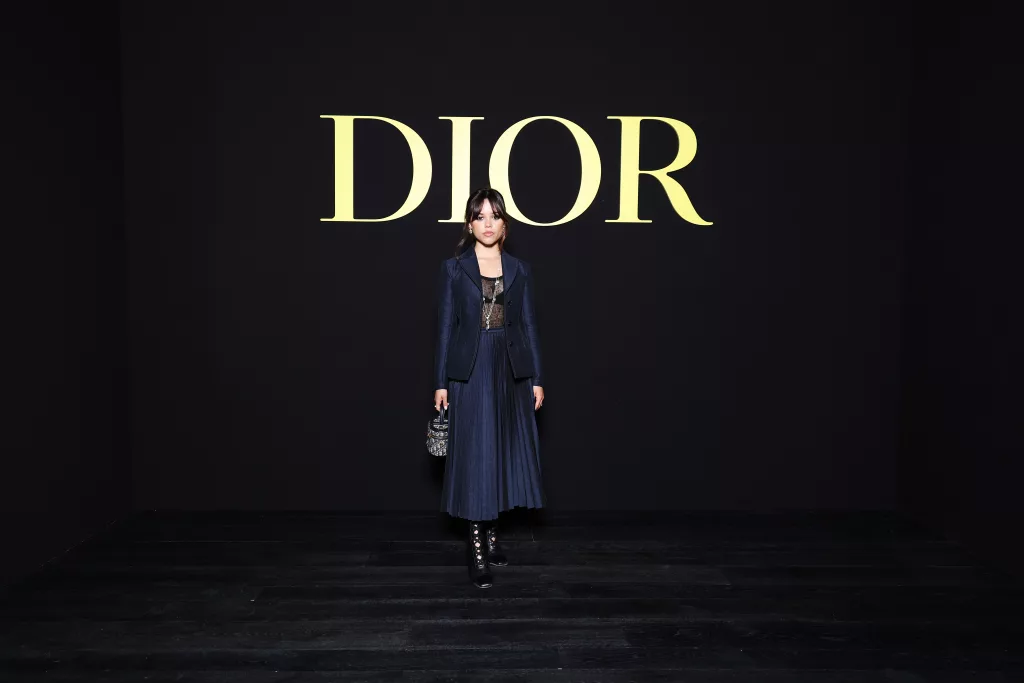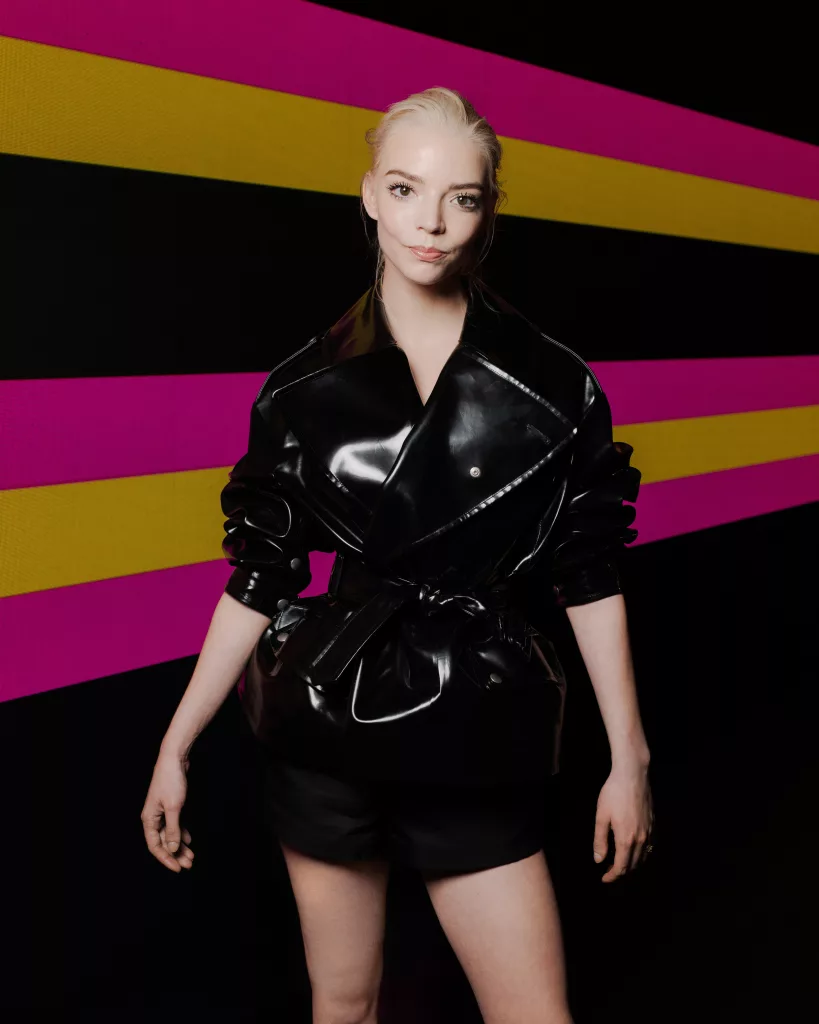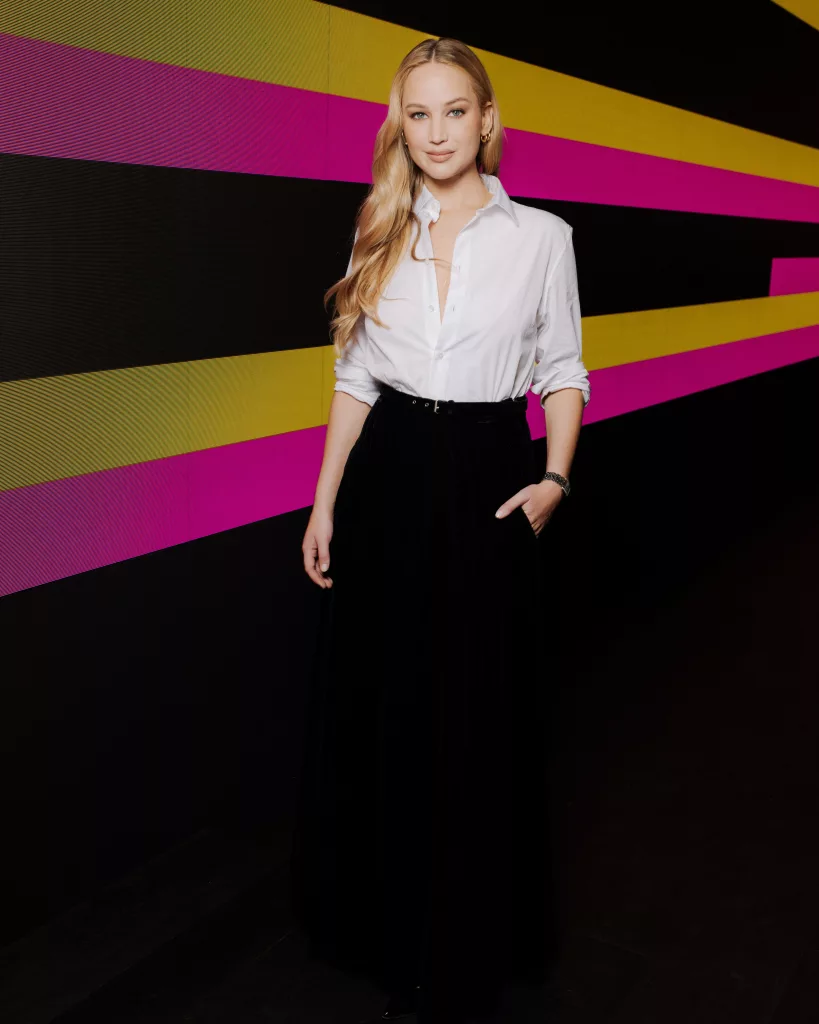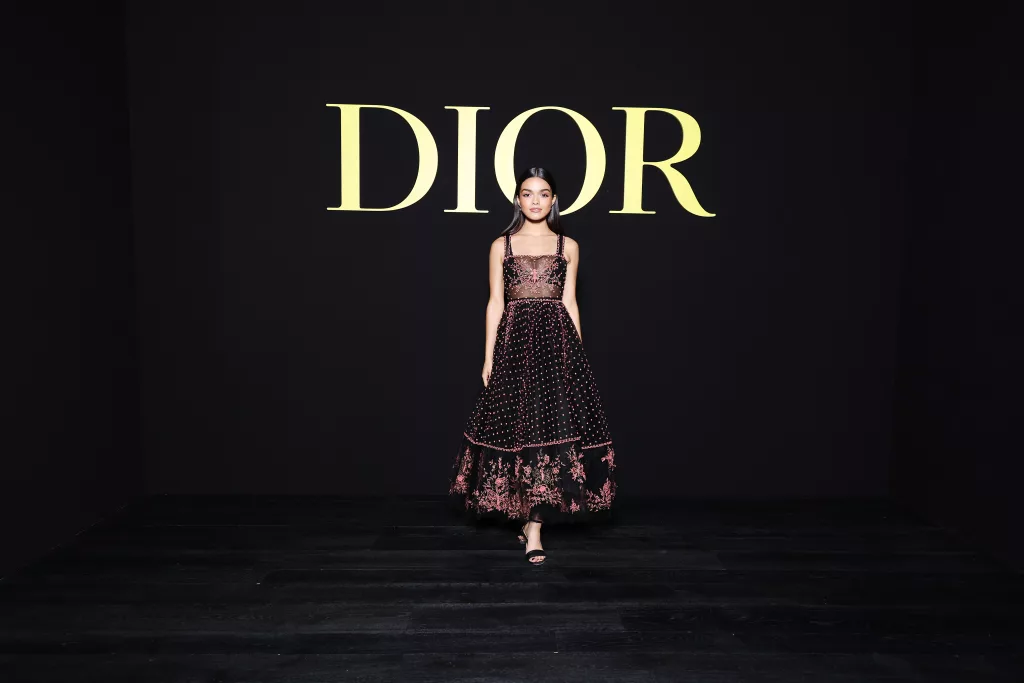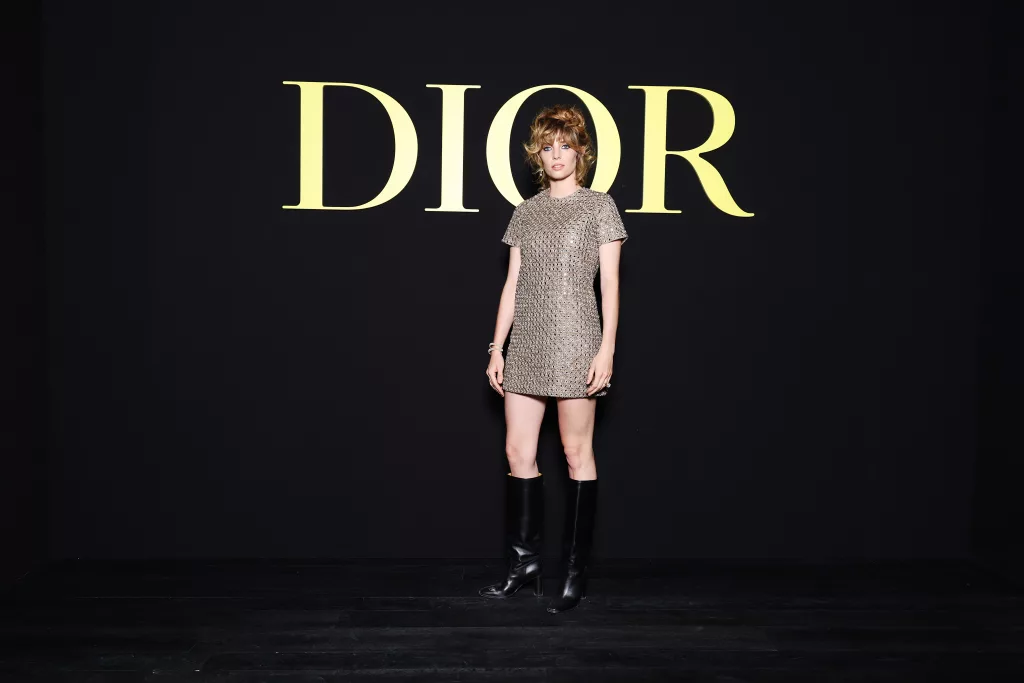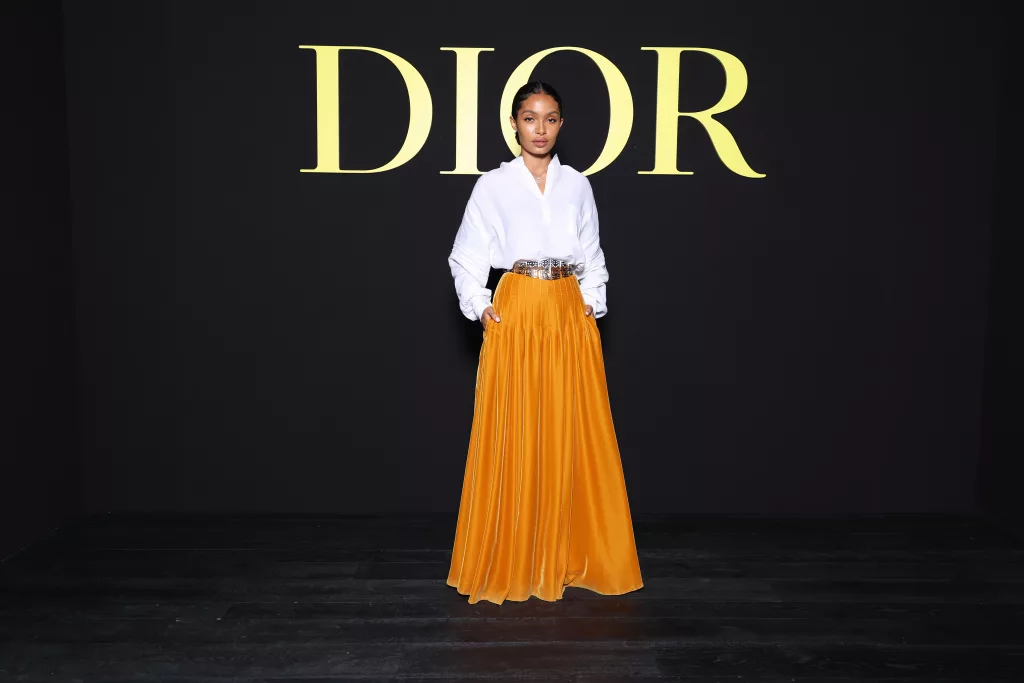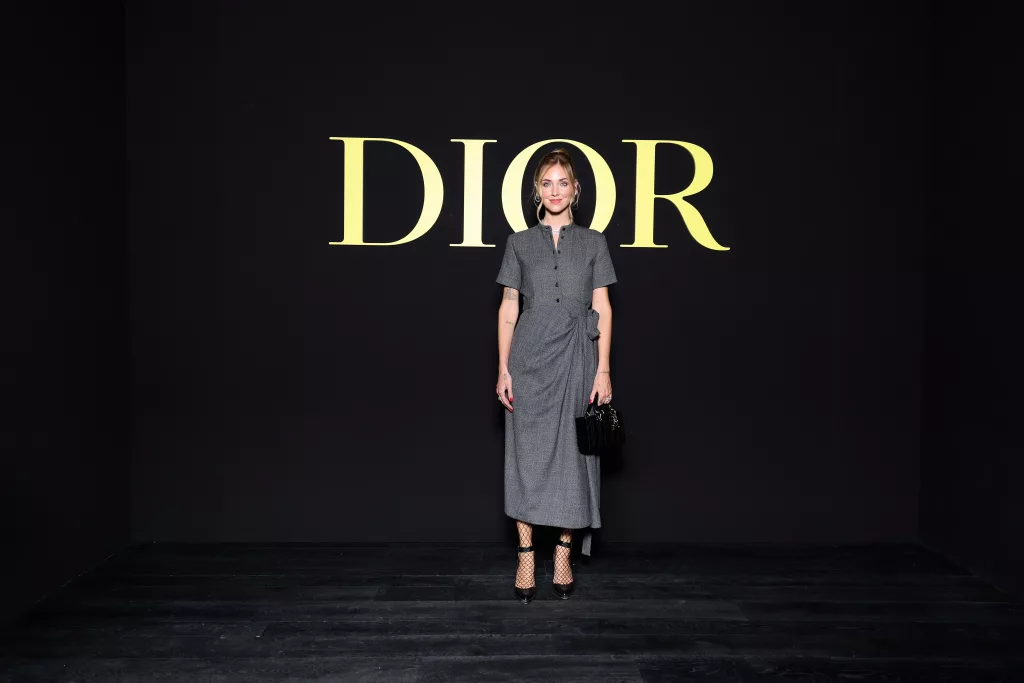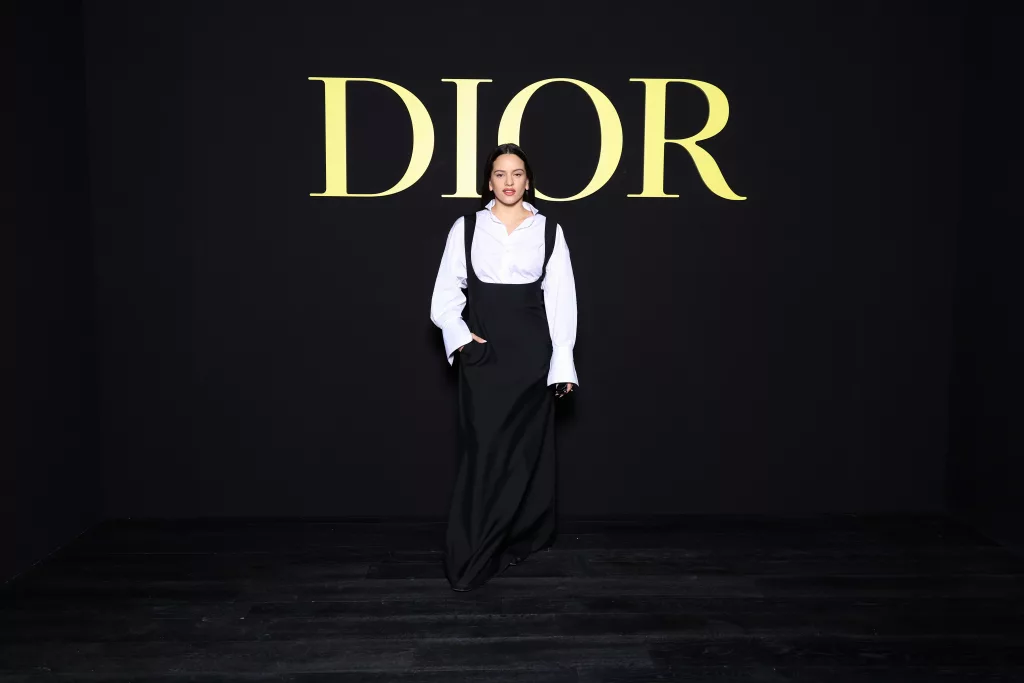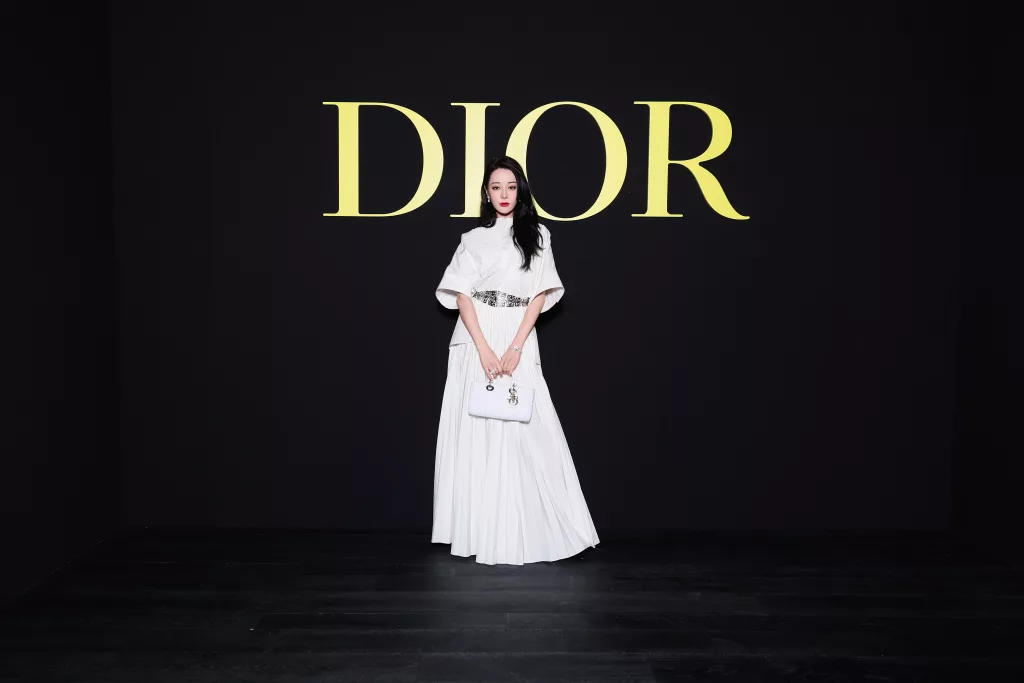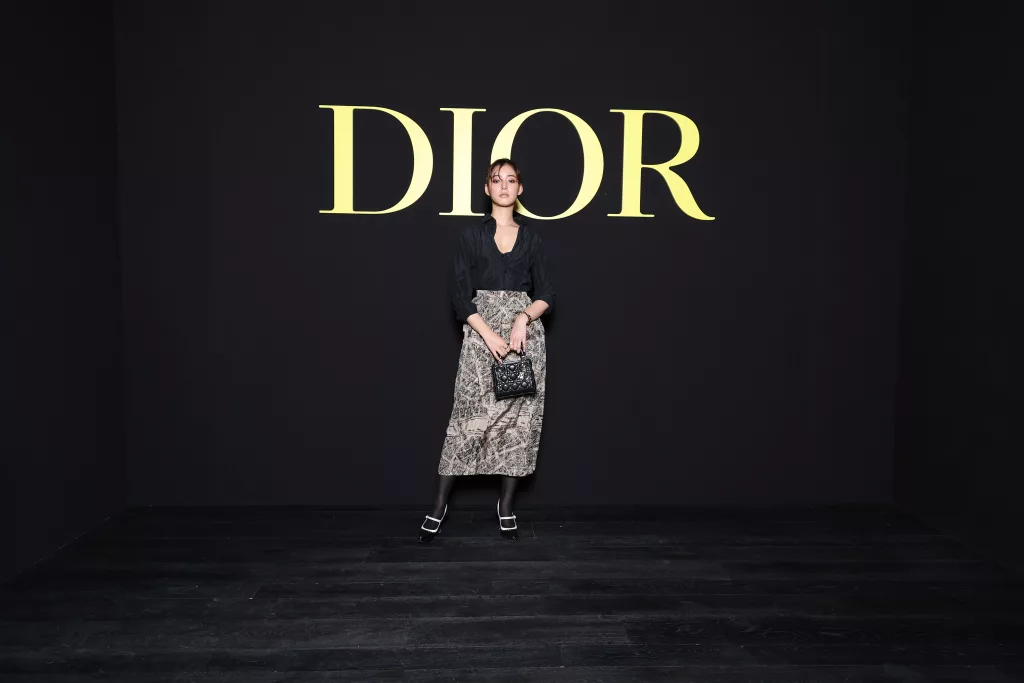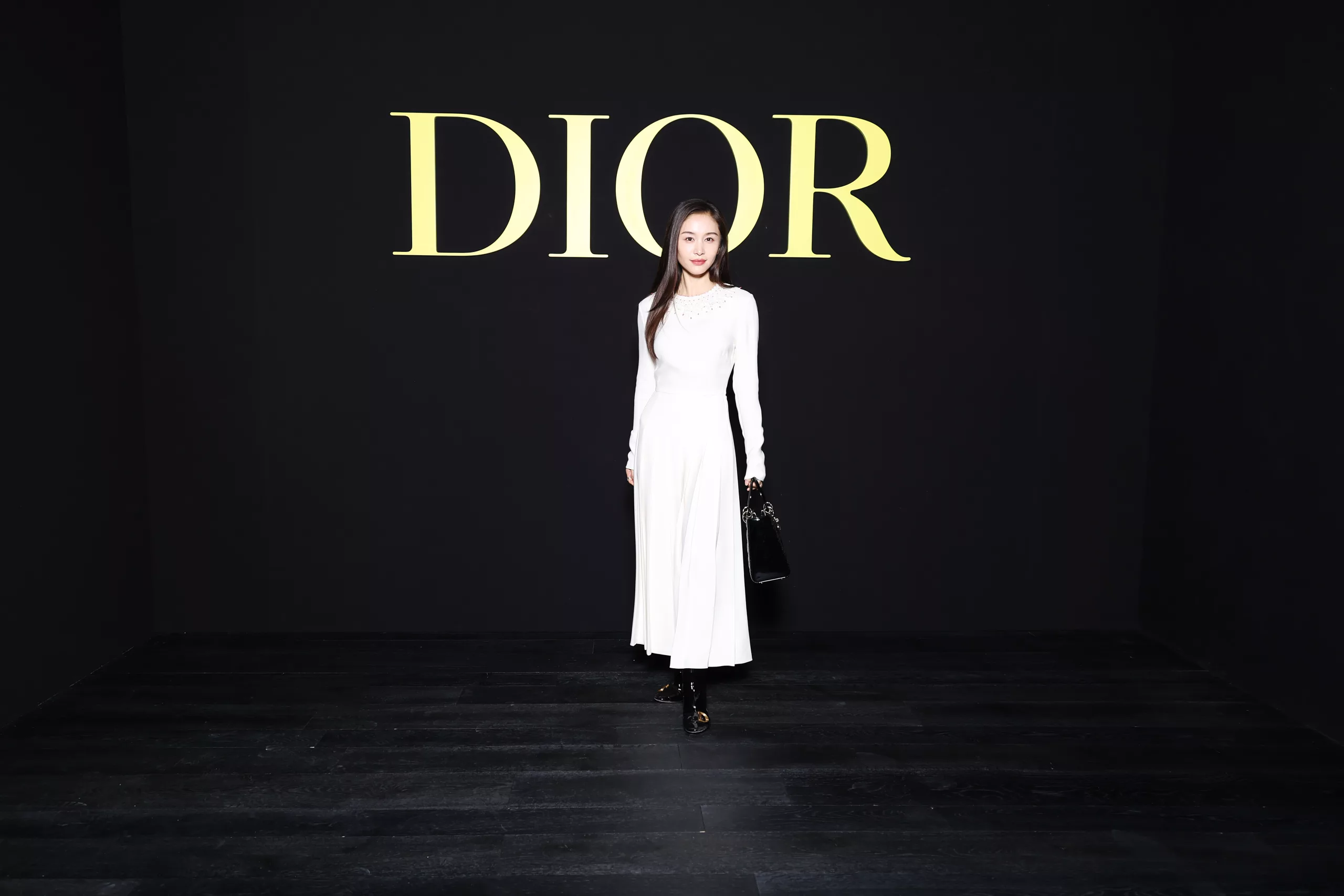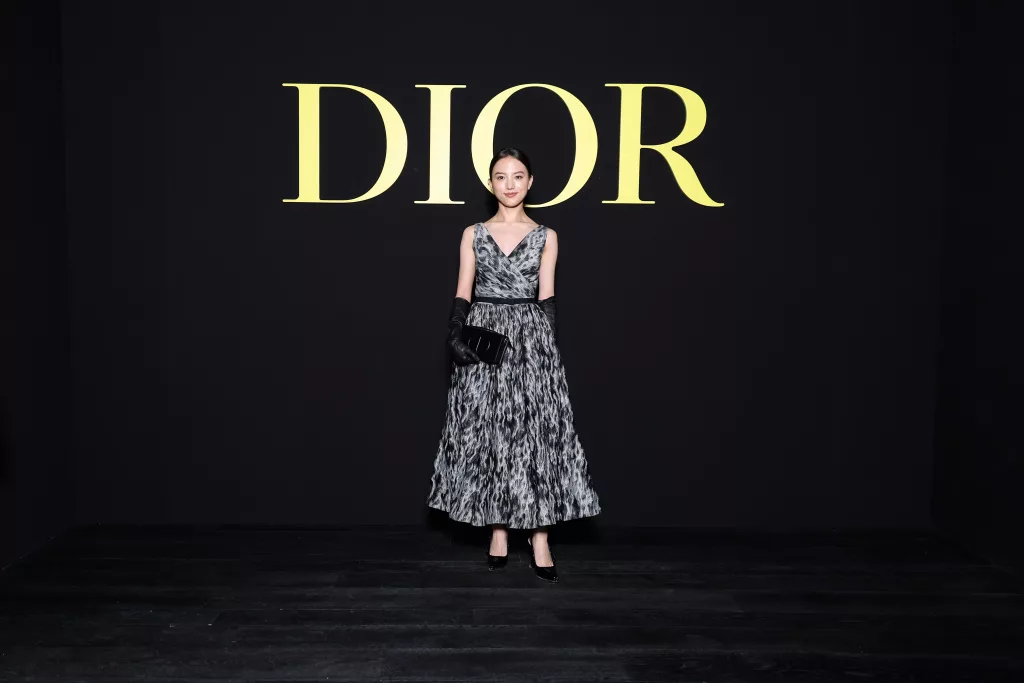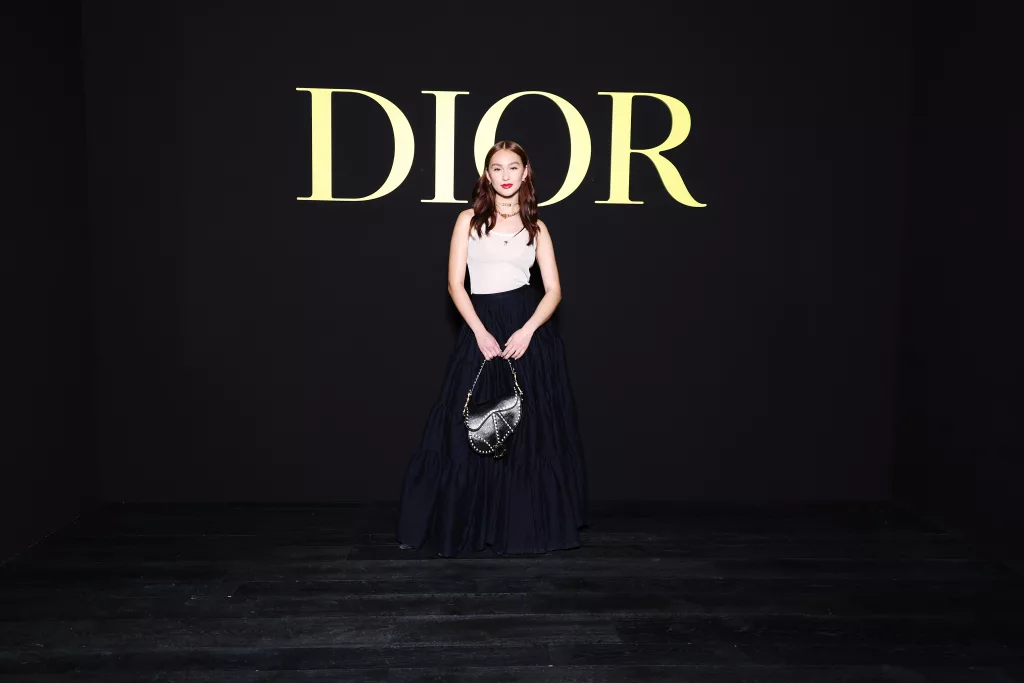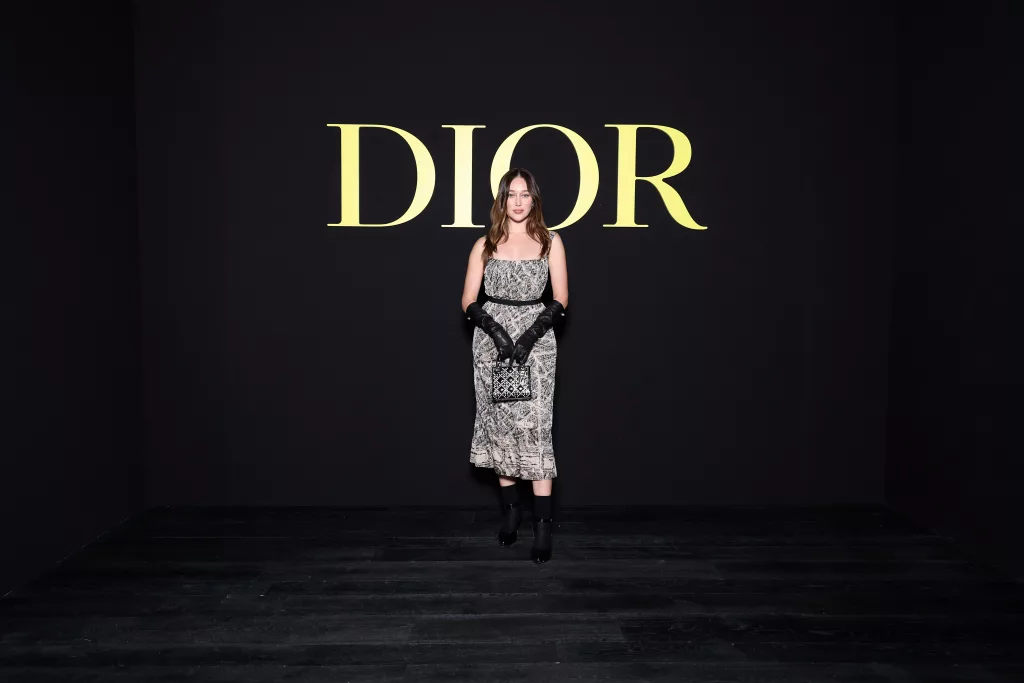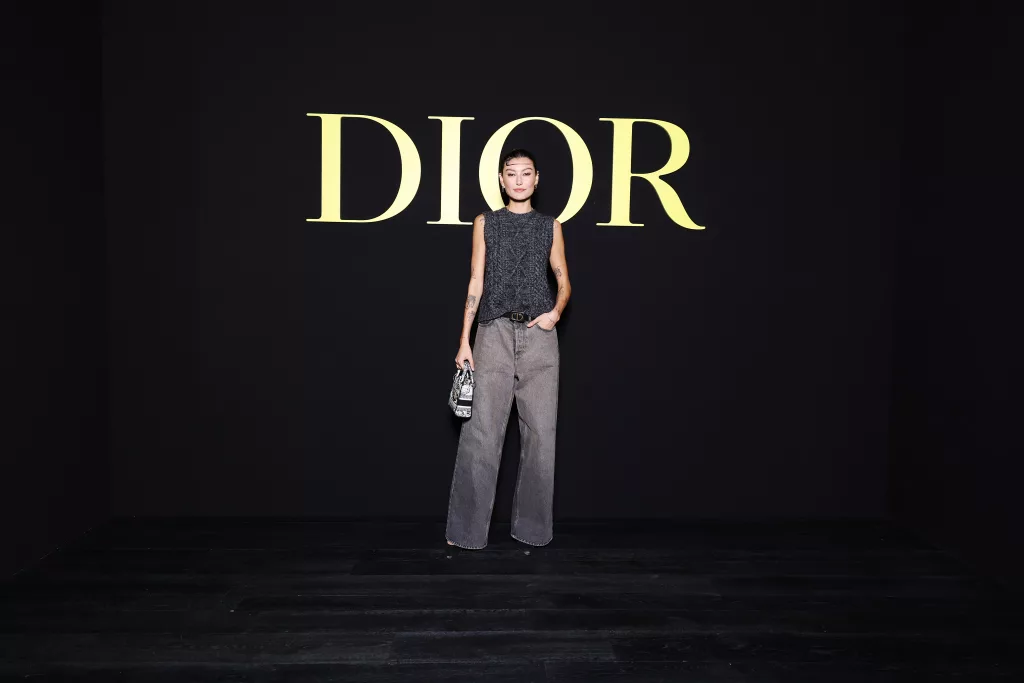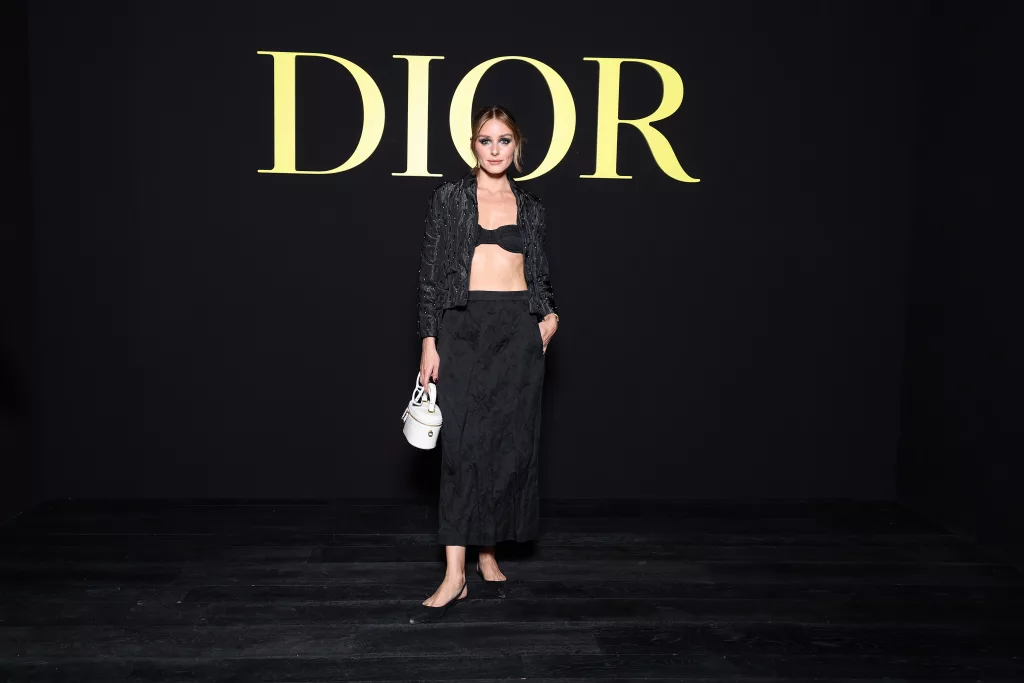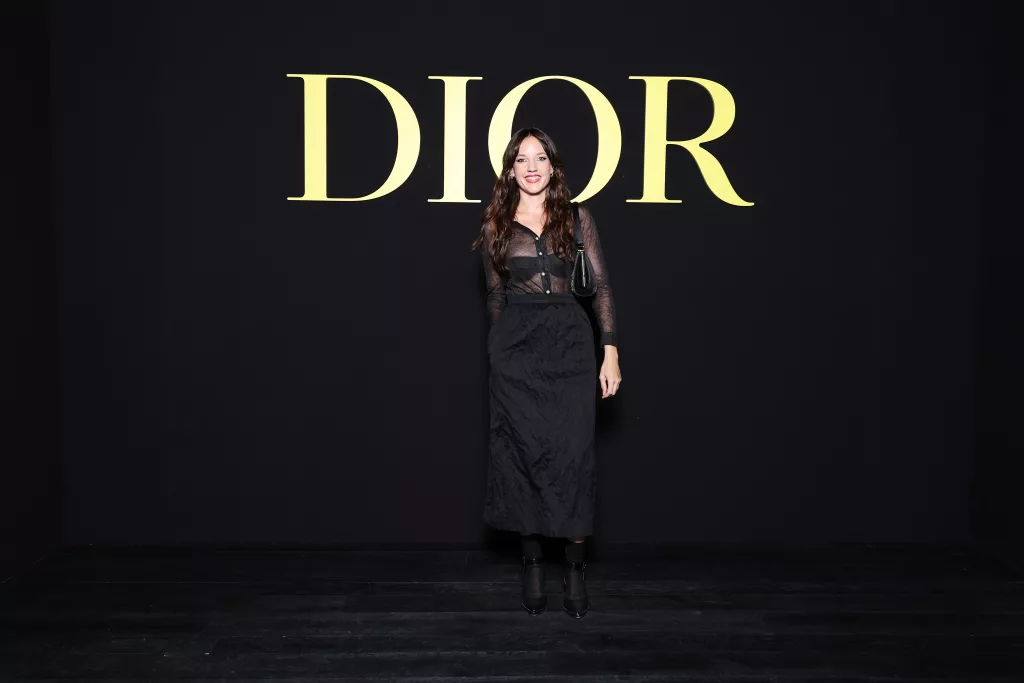 Interested in more Fashion Week content? Discover the best-dressed Asian celebrities of Milan Fashion Week here.