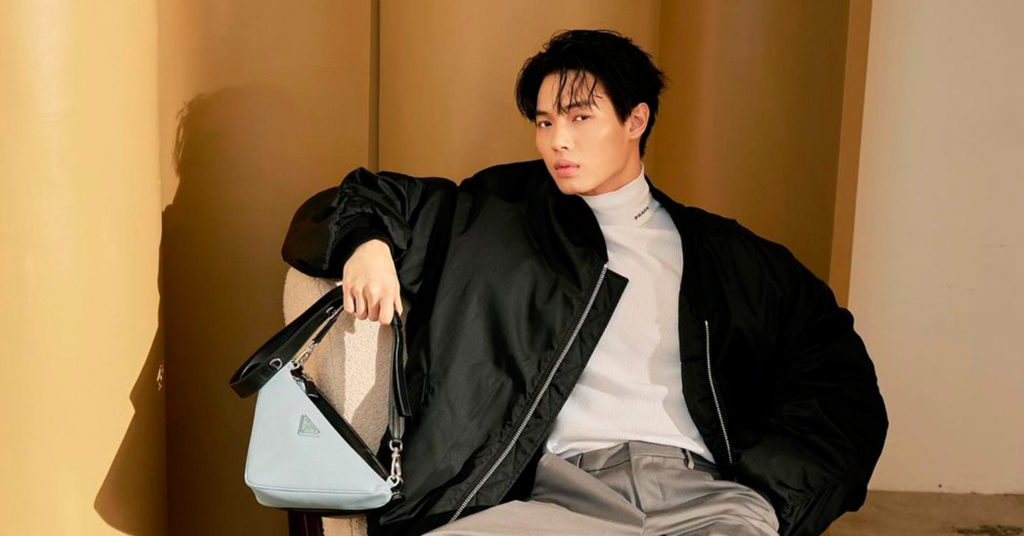 Thai actor Win Metawin has consistently stood under the spotlight with his fashion associations. Throughout 2022, the F4 Thailand star attended fashion shows, fronted magazines, and proved his social media power, time after time. Now the star has cemented his place as a fashion power player with his appointment as Prada's newest brand ambassador.
Born to Win 
Making his acting debut in GMMTV's BL drama, 2gether: The Series, Win Metawin became an overnight sensation in 2019. The hit series also propelled him to global stardom. Over time, the Thai heartthrob has amassed a massive following from around the world and has landed successful projects such as the Thai remake of Boys Over Flowers, F4 Thailand (2021). In addition to his acting chops, his fashion associations and style accolades have brought Win to the forefront of the Thai entertainment industry.
Winning Fashion
Boasting a well-documented history of causing fan frenzies and contributing to rising the presence of big labels on social media, Win Metawin is no stranger to fashion fame. The actor is a fixture at fashion events in his home country and has endorsed a large number of high-end brands, including Gucci, Louis Vuitton, OMEGA, and Burberry.
And his influence hasn't gone unnoticed. Several marketing platforms and specialized data companies have noted Win's growing popularity. Launchmetrics' Chief Marketing Officer Alison Bringé has previously shared with EnVi, "One notable celebrity we have seen becoming a familiar face at Mens' Fashion is Thai superstar, Win Metawin. […] Thanks to his wide popularity not only in Thailand but also within South-East Asia, brands wanting to build exposure can leverage Win's Voice to reach the wider APAC region."
Prada's Darling
Among Win Metawin's fashion associations, however, the most notable is the one he's been nurturing with the Italian luxury house of Prada. Living up to his monikers like "Global Tastemaker" and "Thailand's It Boy," the actor has participated in events such as fashion shows and store openings, setting social media ablaze in the process. 
At Prada's SS23 show, for example, the multifaceted star became the top voice and influencer of Milano's SS23 Men's Fashion Week. He was also responsible for the top social media post of the event, generating $1.3M in Media Impact Value™ (MIV®) with a single Instagram carousel, and  $4.7M in MIV across 257 placements. 
With such high-performing numbers, Win Metawin's recent appointment as Prada's ambassador surprises no one. Additionally, the announcement comes at a time celebrities from the Asia Pacific region have become some of the most sought-after figures in fashion, and Thai celebrities begin to break into the international scene. 
Coming Up
Along with the news of Win's ambassadorship, Prada reported that the Thai actor will be attending their upcoming Fall-Winter show during Milano Men's Fashion Week. Set to take place at Fondazione Prada on January 15, the event will surely be one to keep our eyes on.
In the meantime, you can read everything about Thai stars, like Win Metawin, breaking into the fashion industry, here.
*Author's Note: Media Impact Value™ (MIV®) is an algorithm proprietary of Launchmetrics' Machine Learning. It assigns a monetary amount to every post, interaction, and article, analyzing more than 100 quantitative and qualitative attributes specific to the fashion, luxury, and beauty industry including audience engagement, industry relevance, source authority, and content quality, to create a highly accurate method of measurement. This algorithm is not to be confused with KPIs like EMV (Earned Media Value).