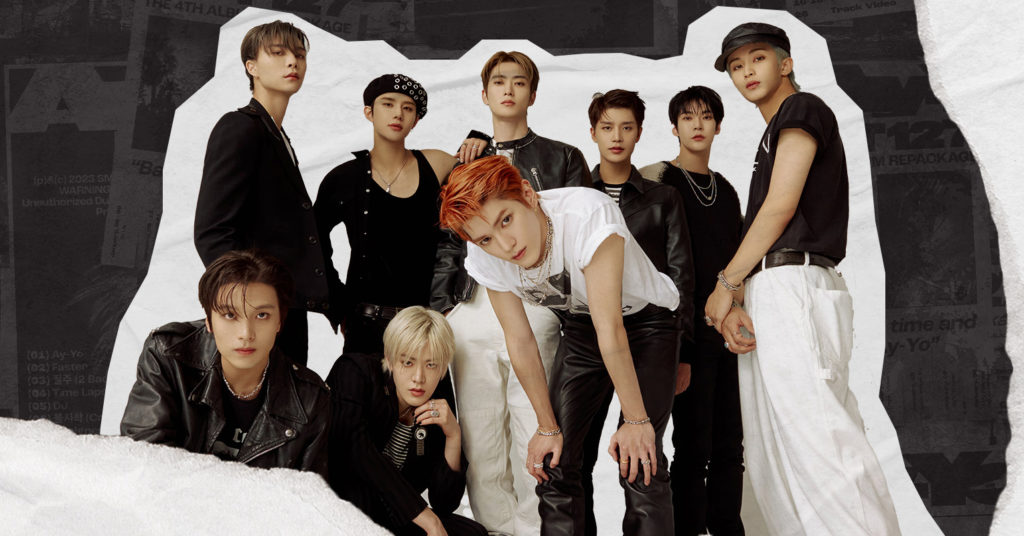 What time is it? It's 127 day! January 27th is a special day for NCTzens, the date resembles an all-too-familiar number: the 127 of NCT's Seoul-based unit, NCT 127. In celebration of 127 day, here are seven things to know about one of SM Entertainment's top acts today!
The Essence of 127
Consisting of nine out of 23 members under the NCT umbrella, NCT 127 is one of many sub-units of the group NCT. NCT is an acronym for Neo Culture Technology, and the numbers "127" represent the longitudinal coordinate of Seoul, South Korea. The group is often called "Ilichil" by NCTzens, which is a romanization of the Korean pronunciation of the numbers "1-2-7." Fans also gave them the endearing name "Urichil," which combines the Korean words "our" and numbers "127," resulting in "our 127."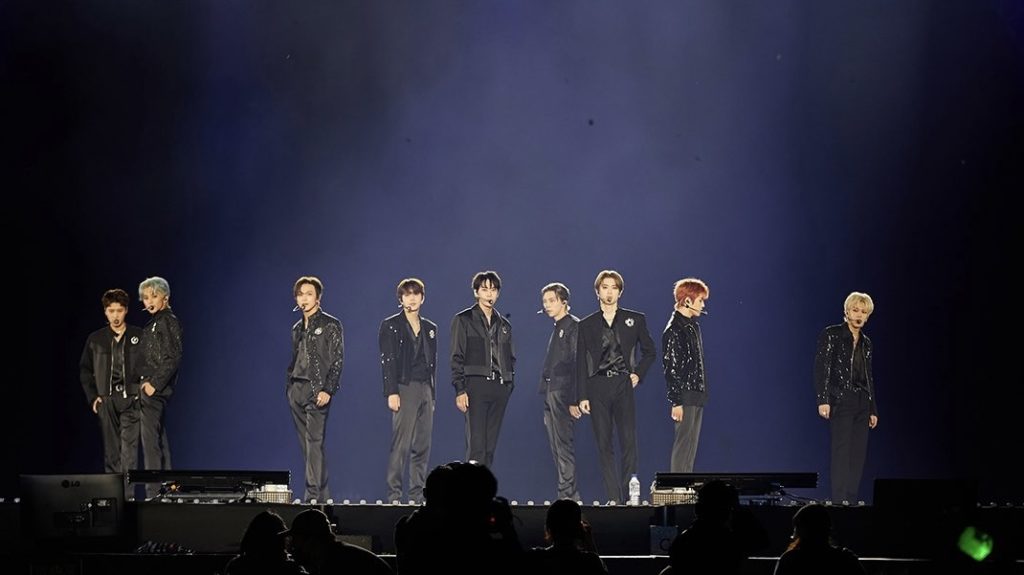 Going Global
NCT 127 takes their "to the world" greeting seriously. While being NCT's representative Korea unit, the NCT 127 boys hail from various cultural backgrounds. Lead rapper Johnny was raised in Chicago, while main rapper Mark grew up in Vancouver and New York. NCT 127 is also home to SM's first Japanese idol, Yuta, who was born in Osaka, and main vocalist Jaehyun spent some of his childhood years in Connecticut. Beyond their early roots around the globe, NCT 127 as a whole is also quite well-traveled, having toured in more than 30+ cities across Asia, Europe, and the Americas.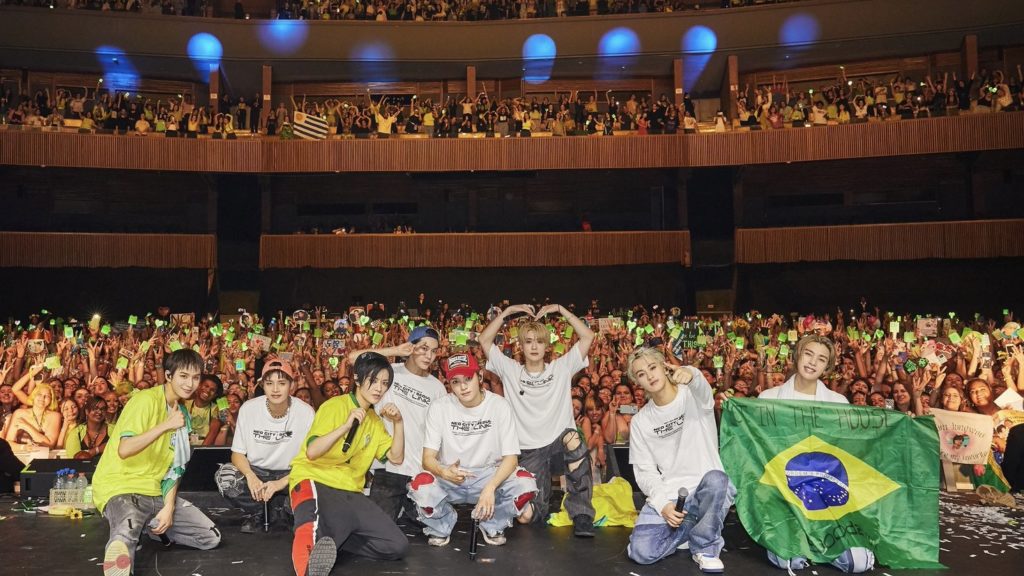 Multi-Faceted Musicians
In January 2022, SM Entertainment launched the project, NCT LAB, giving all members of NCT the opportunity to release their own unique projects as units or individuals. Mark, NCT 127's main rapper and main dancer, kicked off the project with his sentimental solo release, "Child." This was followed by main vocalist Jaehyun's smooth R&B single, "Forever Only," in August. Before NCT LAB, NCT 127 released original projects under SM STATION, including leader Taeyong's "Long Flight," and Jaehyun's "Try Again," featuring singer d.ear. NCTzens look forward to future projects under NCT LAB where members can continue to exhibit their various talents and personal artistry.
Birthday Wishes
Within the K-pop community, NCT is known for having quite a number of its members born on similar days. NCT 127 in particular is the home unit of four February babies: Doyoung (February 1, 1996), Johnny (February 9, 1995), Jaehyun (February 14, 1997), and Jungwoo (February 19, 1998). For astrology-inclined NCTzens, it's interesting to note that NCT 127 comprises of five air signs (Aquarius trinity Johnny, Doyoung, and Jaehyun plus Gemini duo Taeil and Haechan), three water signs (Cancer Taeyong, Scorpio Yuta, and Pisces Jungwoo), and a lone fire sign in Mark Lee, a Leo sun.
Fashion Forward
Beyond their musical endeavors, NCT 127 have been making a name for themselves individually in the fashion industry. Members Jaehyun and Mark are brand ambassadors for Prada and Polo Ralph Lauren respectively. Outside of Korea, Johnny made his MET Gala debut with Asian designer Peter Do, and Yuta and Doyoung appeared at pop-up shops for Louis Vuitton and Dolce & Gabbana. Leader Taeyong has also fronted covers sporting CELINE and BVLGARI for magazines W Korea and Arena Homme Korea. Speaking of glossies, the members graced the covers and pages of Korean and Japanese magazines, including but not limited to ELLE Korea, Harper's Bazaar Korea, Numero Tokyo, and GQ Korea.
Lights, Camera, Action
NCT 127 continues to diversify their talents by stepping off of the stage and venturing onto the big screen. Several members have recently earned notable roles in dramas or movies, including two members who kicked off their acting careers in 2022. Jaehyun debuted as male lead Cha Minho in the drama Dear.M, and lead dancer Yuta appeared as Ryo Suzaki in the Japanese action film HiGH&LOW: The Worst X (Cross). Main vocalist Doyoung returned to the big screen as well, playing male lead Jung Siho in the 2022 drama Dear X Who Doesn't Love Me. Doyoung has landed other acting roles in his career, appearing as male lead Son Jiwoo in the third season of Cafe Midnight Season 3: The Curious Stalker and Hans Axel de Fersen in the musical Marie Antoinette.
Making History
NCT 127 made their mark in the history books as the first K-pop act to ever perform at the Macy's Thanksgiving Day Parade in 2019. The group rode through the parade on LEGO's Brick Changer float, greeting many NCTzens, on and off the screen, who waited to see them perform. They performed their hit title track, "Highway To Heaven," before millions of live spectators and curious broadcast viewers.
Looking to the Future
As NCT 127 wraps up their second world tour, "NEO CITY – THE LINK," with their last date in Mexico City on January 28, they continue to build their earned reputation as global sensations. Shortly after, the group will gear up for the release of Ay-Yo – The 4th Album Repackage, set to release on January 30.
NCTzens are hopeful for another successful year full of fond memories as they celebrate another 127 Day with "Urichil."
To keep up on all things 127, follow them on Instagram, Twitter, and YouTube for the latest updates!
Want more on NCT 127? Read about NCT 127 tour stop at Chicago here!