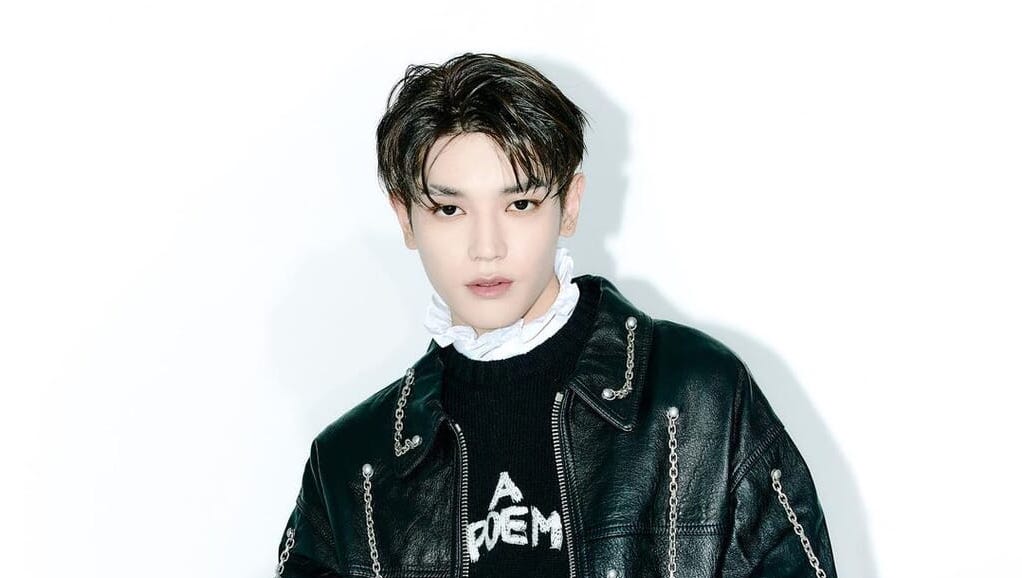 There is no doubt NCT has quickly become one of fashion's most sought-after acts. Associated with the biggest luxury houses, several members of the group have made headlines for their fashion endeavors. NCT's leader, Taeyong, is no exception. After officializing his friendship with the French maison, CELINE, the multi-talented singer has teamed up with the brand for a photoshoot with Elle Korea.
View this post on Instagram
Style Icon Taeyong
Known for his charismatic stage presence and impressive raps, NCT's Taeyong is often labeled as a style icon. In addition to his sartorial evolution, the leader of the 23-member act has also received attention for his blooming friendship with the French house CELINE. From Instagram interactions with the brand's Event Director, Peter Utz, to exclusive invitations to fashion shows, the alliance is going strong. On November 24, Elle Korea revealed a short video clip teasing an upcoming photoshoot with Taeyong. The teaser shows NCT's rapper posing confidently on a motorbike as he dons looks from CELINE. "Even in the dark, you can feel the solid energy in Taeyong's clear eyes," the magazine wrote.
View this post on Instagram
Just a day later, Elle Korea unveiled stills of the spread alongside a fashion film where Taeyong "digests various winter looks in his own style." In an accompanying article, the magazine shared that the singer was deeply immersed in the photoshoot "in order to complete the best results."
View this post on Instagram
COSMIC CRUISER
The theme of Taeyong's photoshoot evokes CELINE HOMME's Summer 2022 show. Titled 'COSMIC CRUISER,' the collection was presented back in July. It revisited motorcycle culture with nods to '70s fashion and the premise of "riding a new age." Intended to represent "the restless dreams of a cosmic teen," 'COSMIC CRUISER' mixed structured forms with flowy pieces and layering. Looks spanned from wide-legged pants, sequined shirts, and leather jackets.
Additionally, the looks featured on the spread belong to CELINE's "Teen Knight Poem." An ode to youth, the collection revolves around the idea of reinvention. Through frilled collars, leather jackets, and metal-studded vests, Hedi Slimane paid homage to medieval knights, fantasy, and renaissance. Presented back in February, "Teen Knight Poem" toyed with the juxtaposition of classy and edgy. It mixed design elements from the Romanticism movement and CELINE HOMME's recurrent ode to rockstars and rebellion, a concept Taeyong pulled off flawlessly.
TaeyongxCELINE
Needless to say, NCT's fandom has closely followed Taeyong's association with CELINE. As one might expect, the photoshoot gathered positive reactions from fans, who took their excitement to social platforms. Fans commended Taeyong's professionalism and the attitude he delivered in the fashion spread.
GUYS WE WON!!! 😭😭 FINALLY LEE TAEYONG X CELINE FOR ELLE KOREA 😭😭😭😭😭 pic.twitter.com/F5YhGC5bXl

— Ecaaa🌹 (@blue7yong) November 24, 2021
really really hoping this will be the start to more opportunities for taeyong to be featured in more magazines 💯

TAEYONG x CELINE FOR ELLE KOREA #TAEYONGxCeline#TAEYONG #태용

— 연🌹 (@buttertys) November 24, 2021
Thank you so much and your choice is right!! Taeyong is king of visual and so top model ! @ELLE_KOREA

TAEYONG x CELINE FOR ELLE KOREA #TAEYONGxCeline#TAEYONG #태용

— Risaaaa (@cutestsundere) November 24, 2021
Look at those eyes❤️‍🔥

TAEYONG x CELINE FOR ELLE KOREA#TAEYONGxCeline#TAEYONG #태용 pic.twitter.com/e8cJ0UNbRn

— Tyongf 🌹💘🌹 (@aikochotika) November 24, 2021
the face that deserves to be in every museum out there #TAEYONGxCeline #TAEYONG #태용 pic.twitter.com/Qo0hYsBXWo

— ً (@centyritus) November 25, 2021
every angle, every shot, everything, taeyong really went all in. he is freaking out of this world #TAEYONGxCeline#TAEYONG #태용 pic.twitter.com/HhlF1eDgSR

— 🎧 (@4TY95) November 25, 2021
Coming Up
NCT is currently one of the Korean groups leading K-pop's takeover of the fashion industry. With members linked to houses like Dior, Prada, or Louis Vuitton, Taeyong's friendship with CELINE is one to keep an eye on. In the meantime, fans can enjoy the fashion film and pictorial featuring 'Monsieur' Taeyong.
Interested in more fashion coverage? You can read more about CELINE's rebrand and current visibility among K-pop stars, here.
Thumbnail courtesy of taeoxo_nct on Instagram