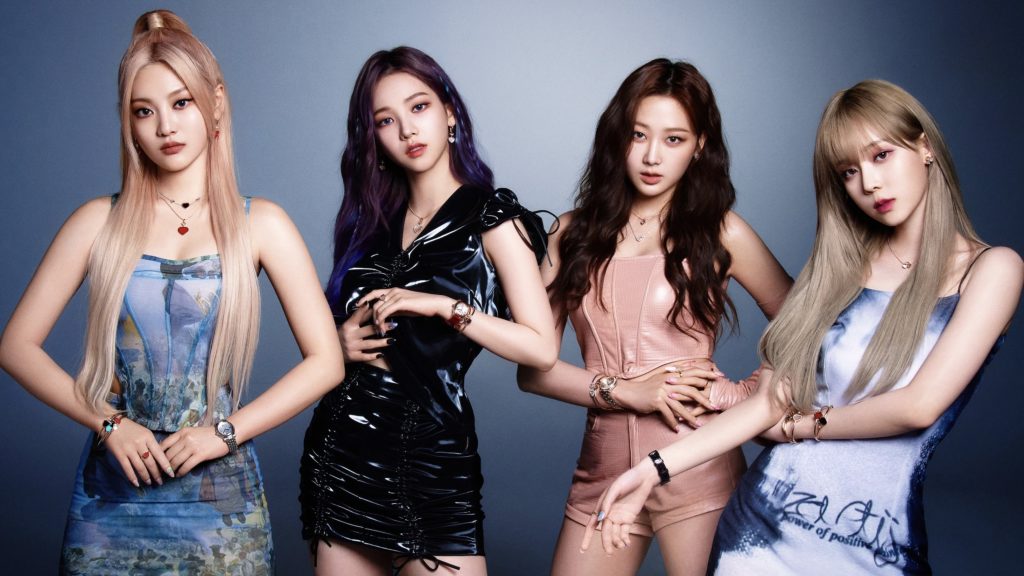 Shortly after their debut, K-pop group aespa proved to be at the forefront of fashion. With an appealing concept and unique styling, the four-member act quickly caught the attention of the fashion industry and has set milestone after milestone through their brand associations. In their latest partnership, aespa became the new face of Swiss luxury jeweler Chopard.
aespa x Chopard
Despite a relatively short career, aespa has continuously broken record after record and reached new highs with every endeavor. From magazine covers to brand ambassadorships, aespa's portfolio keeps expanding. The latest brand to tap on the group's "personal brand of star power and futuristic warrior aesthetic" is Chopard, the Swiss watchmaker and jeweler. After catching the eye of the brand's Co-President and Artistic Director Caroline Scheufele, the group is kicking off their new association as the faces of Chopard's Happy Hearts collection.
Regarding the appointment, Caroline Scheufele said, "It was instantly clear that the abundant talent and joie de vivre exuded by KARINA, WINTER, GISELLE, and NINGNING was the ideal fit for Chopard key collections." Additionally, the brand highlighted aespa and Chopard's shared ethos. "Just like Chopard itself, innovation is embedded in aespa's DNA […] Glamorous, eclectic and versatile, the fabulous four have redefined in just 20 months what global audiences can expect from pop music and its stars," they wrote.
Happy Hearts
Composed of luxury jewelry ranging from earrings to necklaces, Happy Hearts is described as a collection that encompasses Chopard's core values. As the name gives away, the line's key element is the heart icon. "A perfect combination of Chopard's talisman heart and emblematic moving diamonds, the Happy Hearts luxury jewelry for women collection unites all the world's big-hearted women," the website writes.
For the first campaign with Chopard, aespa was captured wearing Chopard's latest collection. With each member adding their personal flair to the items, the brand remarked KARINA's "radical chic minimalism" and WINTER's "ability to rock even the quirkiest of outfits." Meanwhile, GISELLE was described as "splendid and as light as silk," and Chopard commended NINGNING's Coachella look.
aespecial Associations
No stranger to fashion fame, aespa is one of the new groups leading K-pop's fashion takeover. In 2021, the group made history as the first K-pop act to be selected (as a whole) as ambassadors of a fashion brand. The appointment marked the first time Givenchy collaborated with K-pop stars and started a new trend of fashion brands selecting entire groups to promote their brands. With such strong beginnings, it only makes sense that aespa continues to conquer new fashion territories and expand their influence.
Interested in more fashion coverage? Find out how Asian-Pacific stars are becoming fashion's top players.