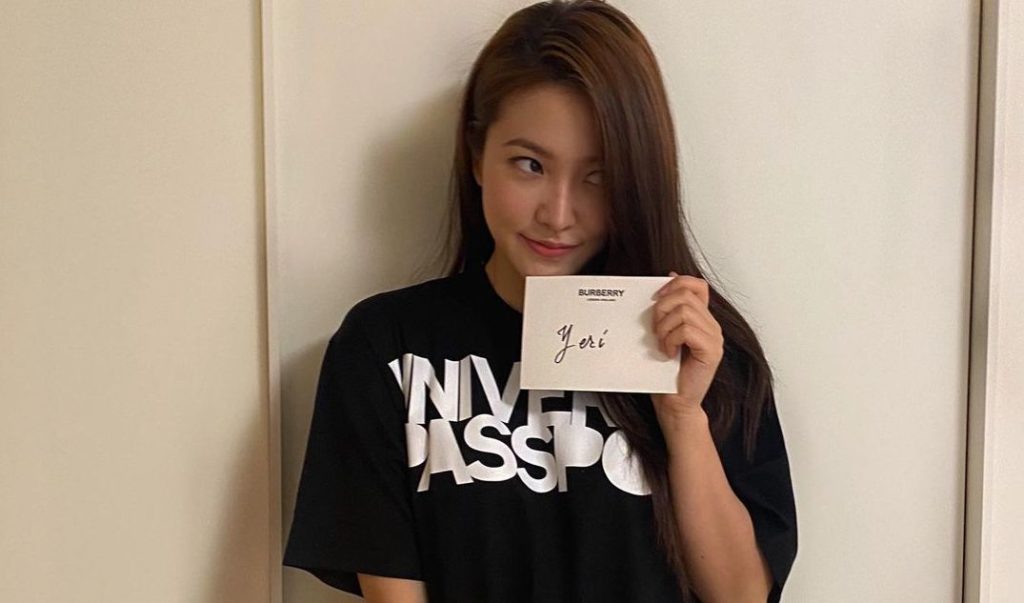 As K-pop idols continue to take over Fashion Week, Burberry is the latest brand to attract big names. Astro's Eunwoo, Red Velvet's Yeri, and Itzy received invitations to the British luxury label's Spring/Summer 2022 presentation on September 27.
Eunwoo x Burberry 
Burberry has previously shown their affinity for Eunwoo, selecting him as a brand ambassador in July. He joined the TB Monogram campaign and starred in a feature video for W Korea following. Further to that, he was recently pictured in Harper's Bazaar Korea wearing pieces from the Autumn/Winter 2021 collection. 
View this post on Instagram
Yeri x Burberry
Like Eunwoo, Red Velvet's Yeri has worked with Burberry before. She also supported the TB Monogram campaign and has sported several pieces on social media, namely the Pocket Bag. In addition, Yeri starred in a dance film series showcasing the Pocket Bag for Dazed Korea called "Inner Life." According to Burberry, it depicted "the complex layers of our identities, inspired by the architecture of our signature Pocket Bag." Yeri has even been nicknamed "Human Burberry" for wearing the brand, especially the signature plaid. 
View this post on Instagram
Itzy x Burberry
Yeji, Lia, Ryujiin, Chaeryeong, and Yuna of Itzy have to represented Burberry as well. The group modeled the brand in photoshoots for Harper's Bazaar Korea and Elle Korea. Additionally, they also celebrated the launch of the Olympia Bag with a special show. 
View this post on Instagram
Spring/Summer 2022 
Led by Chief Creative Officer Riccardo Tisci, Burberry displayed their Spring/Summer 2022 collection at the show. In conversation with Vogue, Tisci explained the animal instinct theme. Burberry emphasized the animal motif through abstract animal prints, ear-shaped hats, and Bambi ears in various looks. 
The Bambi ears featured as a filter on Instagram. Appropriate for the digital age, Vogue UK noted that these would be perfect for the "Tik Tok generation." 
This appeal to a younger audience is furthered by the selection of celebrities invited. In addition to the K-pop idols, Thai actors Win and Thanaerng attended as well. These stars are building their influence in the world of fashion and bringing new audiences with them. 
Looking for more idols in high fashion? Read about Kai's ambassadorship for Seoul Fashion Week here!
Thumbnail courtesy of @yerimiese on Instagram.