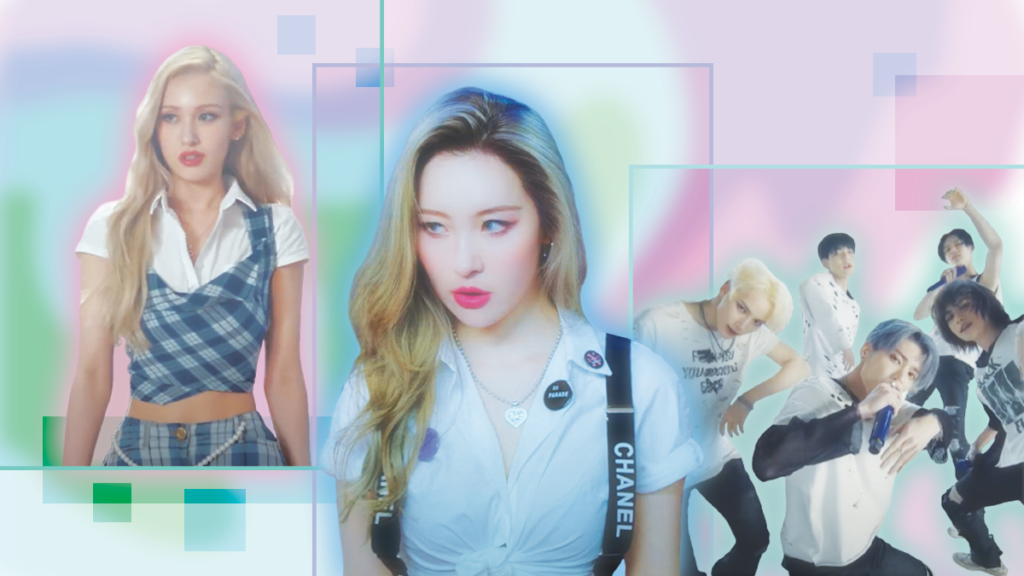 As old trends continue to influence fashion this year, the celebrities of the 1990s and 2000s serve as inspiration to many. This includes the K-pop stars who are channeling the greats of those who came before them. These idols have taken some of the most iconic looks from past eras and made them their own. 
Get Schooled
Though her latest single "You Can't Sit with Us" echoes the movie Mean Girls, Sunmi wears a schoolgirl ensemble reminiscent of Britney Spears's "…Baby One More Time" music video. With a white button-up tied at the waist, a mini skirt, and high-knee socks, Sunmi recreates her schoolgirl style. However, she changes it up with a voluminous blow-out and Chanel suspenders.  
In "Dumb Dumb," Somi set the scene of a high-school romance, complete with a uniform-inspired outfit. Like a modern-day Cher from the film Clueless, she wore a matching plaid skirt and vest layered over a white collared shirt. She pairs the clothes with pearl jewelry—another classic that's been trending these days—for a fun, nostalgic look. 
Though the schoolgirl style dates back to the 20s, the late 90s were influenced by Chanel's Spring runway in 1994. At the time, the look became common in the media as iconic figures like Rachel from Friends were wearing it. With all these cultural references, the trend understandably made a comeback on the 2020 runways and in the newest music videos. Since this trend seems to stay in rotation, it's worthwhile to invest in some wardrobe staples.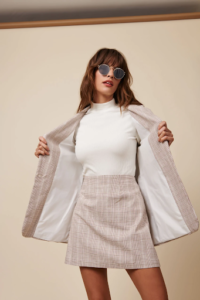 Parker Skirt – $139 and Blazer in Plaid – $228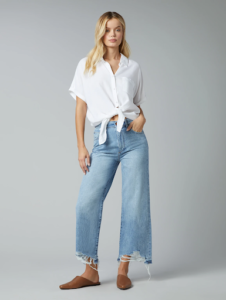 Chrystie St Top – $159
Como La Flor
During their "MAGO" promotions, GFRIEND showed fans a variety of styles, including stage outfits similar to Latin star Selena Quintanilla's symbolic purple jumpsuit. The look was designed by the singer-songwriter herself for a historic concert.
Holding such significance, the Queen of Tejano's look has inspired many. Like the GFRIEND members who wore bold-colored jumpsuits and matching sets for "MAGO," the fashion world has also been influenced by Quintanilla. Flared pants and criss-cross halter necklines have become hit trends. Strong colors, just as vibrant as the Texan singer, are also popular this year.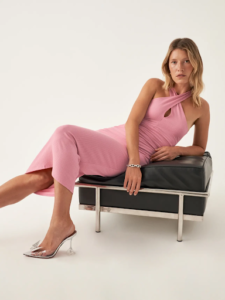 Cita Dress – $118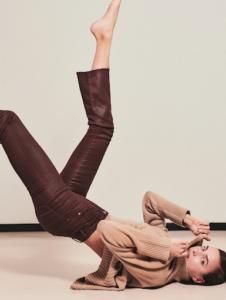 Bridget Boot: High Rise Instasculpt Crop – $199
Pretty in Punk
TXT's latest comebacks, The Chaos Chapter: FREEZE and The Chaos Chapter: Fight or Escape, took inspiration from the pop-rock genre. To match, the group wore punk and grunge styles in the music videos. Artists in K-rock are often associated with this look as acts like Woosung of The Rose and Rolling Quartz continue to show off their unique aesthetics. 
Influenced by rock music, grunge and punk had a heavy influence over the fashion of the 1990s and early 2000s. Celebrities like Jimi Hendrix, Kurt Cobain, Courtney Love, and Winona Ryder have legacies as fashion icons in this scene. Generation Z, however, may recognize Taylor Momsen of The Pretty Reckless and Gossip Girl (2007) as their inspiration. 
Luxury fashion caught on to these trends as well. When Marc Jacobs designed a grunge-inspired collection for Perry Ellis in 1992, he was met with mixed reactions. He ended up being fired but went on to win Council of Fashion Designers of America Womenswear Designer of the Year. Since then, grunge has been on runways for some time now with brands like Chanel and Yves Saint Laurent. K-pop fans may be familiar with Hedi Slimane who designed these grunge looks for YSL before moving to CELINE and working with various idols.
With forces both in the music and fashion world, it's no surprise that punk and grunge are go-to looks. Grab a trusty flannel and distressed denim to stay in style.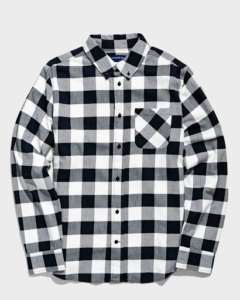 Organic Plaid Button Down – $29.99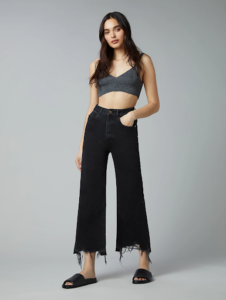 Hepburn Wide Leg High Rise Vintage – $199
Can't You See Me?
K-pop stars are no strangers to the military-themed concept, but recent trends have combined it with streetwear. The prime example of this is baggy camouflage pants. TWICE's "Like OOH-AHH" featured the members each wearing camouflage streetwear. Momo's outfit was particularly trend-driven. She wore a crop top, mesh bodysuit, and camo pants. NCT 127 put their own twist on classic camouflage with red detailing for "Cherry Bomb." On their debut stage, Ryujin, Chaeryeong, and Yuna of Itzy each wore camo pants in different colors as well. 
90s kids are transported back to the days of Destiny's Child. In addition to their stellar vocals and choreography, part of what made the group so unforgettable was their style. Because of this, Destiny's Child is often cited for making camo popular in the 90s and onwards despite the fashion statement beginning in the 60s by pacifists protesting the war. 
Now, camo remains a staple for street style. Since the print is a fashion statement itself, camo pieces are often simple and toned down for a sleek, trendy look.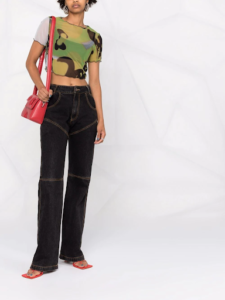 Heron Camo Mesh SS Top Green – $245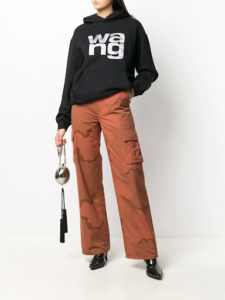 Marine Serre Camouflage-Print Trousers – $1,016
In Rotation
Fashion always has a way of repeating itself. Trends that have already been explored continue to resurface, prompting fashion enthusiasts to reimagine new ways to wear common styles. K-pop idols are doing just that by putting their own twists on some of the most iconic outfits worn by the celebrities of the 90s and 00s. 
Interested in learning more about fashion trends on idols? Check out BLACKPINK as "It-Girls" here! 
Thumbnail courtesy of  Xana.