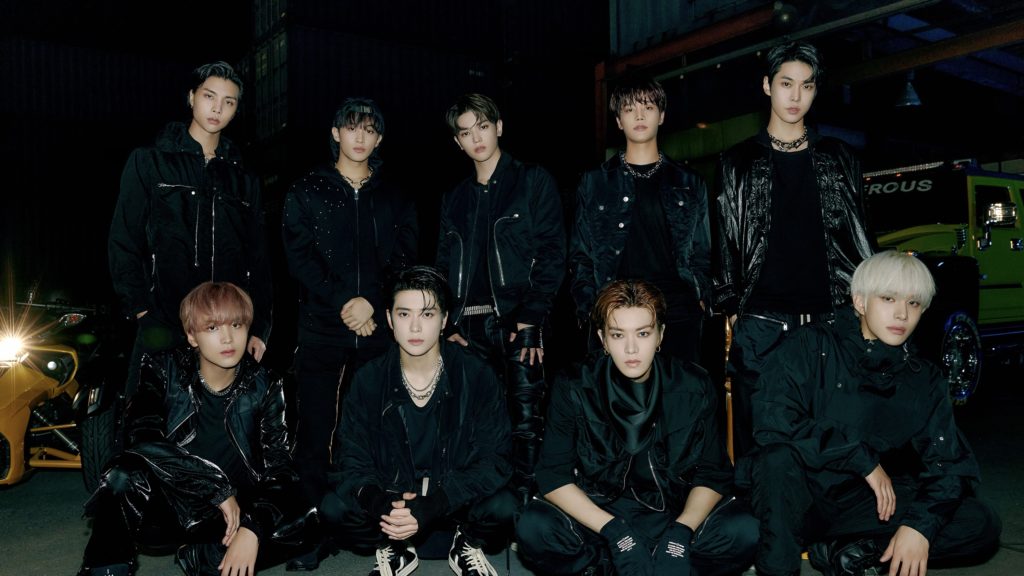 International K-pop group NCT 127 will be guests on the hit American late night talk show The Late Late Show with James Corden on September 17 12:37 AM EST / September 16 9:37 PM PST. They will have their debut performance of their upcoming title track "STICKER," which is set to drop with their STICKER album on September 17. The nine-member group will also have an exclusive interview with Corden.
Check out the first ever performance of NCT 127's new song 'Sticker' on @latelateshow w/ @JKCorden this week! Tune in Sept 16 on CBS.#NCT127xLLS #LateLateShow #NCT127 #Sticker #NCT127_Sticker pic.twitter.com/3jG7IV3iHd

— NCT 127 (@NCTsmtown_127) September 13, 2021
Anticipation for STICKER
NCT 127's STICKER album is their first Korean language comeback since their repackaged album Neo Zone: The Final Round in May 2020. After a year and two months, NCT 127 teased the release of their next album in August with their playful NCIT social media skit. Since then, NCT 127 have been subsequently dropping content, including a mini sitcom, to tease their third full-length album STICKER. 
In just one day following the opening of pre-orders, STICKER sold over 1.32 million copies on August 24.  This is now NCT 127's best selling album, tripling the pre-order numbers of their second full-length album Neo Zone. This is also their second time exceeding a million album sales—the first time being last year. 
Since sales have been on-going, there have been a plethora of teasers and pre-release singles released to give fans a taste of STICKER. With over a year's worth of anticipation and a wealth of content, there is certainly hype built for when the album finally comes on September 17. 
Regulars in the American Spotlight
NCT 127 are no strangers to American television. This is the boy group's second appearance on the Late Late Show With James Corden. They previously guested on the show in 2019 to perform their song "Superhuman" and participate in its "Flinch" segment. 
Corden's program was NCT 127's second time on late night television. The boy group's first show was Jimmy Kimmel Live! in 2018. NCT 127 gave a mini concert for fans to promote their first English track "Regular." NCT 127 have since guested on Good Morning America and been featured on local news channels a handful of times during past promotions. In 2019, NCT 127 garnered media attention after the Los Angeles Zoo named a pudu after NCT 127's youngest member, Haechan. Fans of NCT 127, NCTzens, had raised $2500 in donations in three hours on behalf of the K-pop idol. 
Earlier this year in March 2021, NCT 127 had the opportunity to guest on their third late night American talk show, The Daily Show with Trevor Noah. In a segment called The Daily Show with Trevor Noah Presents: Remotely Educational, the nine members gave a short lecture about the importance of literacy. 
The group returned to the global stage in May 2021 when they performed their 2020 hit song "Kick It" at the VAX LIVE by Global Citizen. In June, NCT 127 had an equally important global collaboration. NCT 127 teamed up with Samsung Semiconductor to participate in the "Save All The Progress" campaign. Aiming to save the world, NCT 127 released "Save" for Samsung with the help of Korean record label Amoeba Culture, who produced the EDM single. 
View this post on Instagram
Stick with 127 Through These Next Stages
NCT 127 will be promoting STICKER on more than just the Late Late Show with James Corden during the album's premiere weekend. NCT 127 will also host their "STICKER" Comeback Show on SBS MTV on September 18 at 12 AM EST. Be sure to tune in and look forward to their upcoming promotions! 
Fans can use the hashtag "#NCT127xLLS" to discuss the show on September 17!
Want more NCT 127 news? Check out our piece on NCT 127's STICKER pre-order numbers here.
Thumbnail courtesy of SM Entertainment.