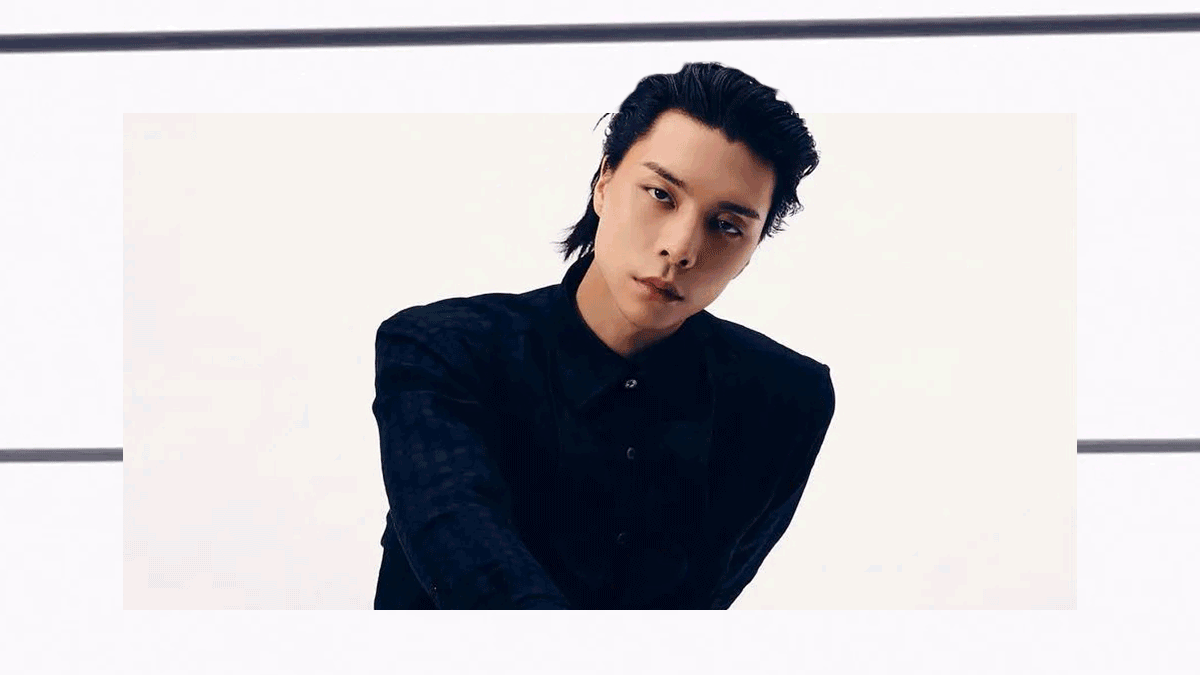 Along with unprecedented success in the music scene, 2021 saw the members of NCT emerge as K-pop's new Fashion Darlings. Owning up to the title, Chicago-born Johnny Suh just carried the torch to the global stage. In a PETER DO custom look, the idol walked up the stairs of the Metropolitan Museum of Art for a striking Met Gala debut. 
 

 

View this post on Instagram

 
Johnny's Gilded Glamour
American K-pop star Johnny Suh—a member of music sensation NCT—took major steps toward fashion world domination. In his first-ever appearance at the Costume Institute Gala, the 27-year-old made a triumphant entrance. Recognized by fans as an adroit fashionista, the idol found a winning look in the designs of the up-and-coming American brand, PETER DO. Embracing "Gilded Glamour"—the theme of the gala—on his own terms, Johnny strutted through the red carpet in a reinterpretation of evening wear. Referencing the era's introduction of new materials, he went for a full silk look consisting of a V-shaped waistcoat, trousers, and a dress coat, all of them with a contrasting side stripe—a signature of the brand. To complete the outfit, Johnny wore PETER DO's iconic combat boots and accessorized with gold earrings, a chain, and silver Cartier rings. Though the final result was an ultramodern look, it retained key elements of the Gilded Age such as the shapes and color. Notably, Johnny also followed the manual by wearing the dress coat open at the front—as it was intended to be worn in order to show off the waistcoat. Somehow, the contrast between PETER DO's contemporary approach and the period-inspired dress code felt very suitable for Johnny and his penchant for fashion experimentation.
 

 

View this post on Instagram

 
About Johnny's look, famed stylist Nayeli de Alba remarked, "Peter Do is a master of tailoring and his fabric selections are always impeccable. This time it wasn't any different. The fabric he chose is very suitable for the look. I particularly liked the back of the coat and the movement it creates. It is a futuristic, yet very classic take that embodies what I would call 'The New Gentleman.' The boots and the steel detail at the front served to elevate the look. It feels very PETER DO: simple, but avant-garde." In the end, Nayeli endearingly added, "It is a look I loved, [it was] perfect for Johnny's first time at the gala. No wonder he looked so excited."
Along with the fashionable look, the star—who dyed his hair black before landing in New York—sported a sleek hairstyle. Regarding his grooming, EnVi's Beauty Editor noted "Johnny's hair offered a new take on the traditional men's slick back hair we have previously seen for black tie events. The gel, as well as the single strand gracing his forehead, give a trendy wet-hair look."
 

 

View this post on Instagram

 
"The only just principles of dressing are simplicity, adaptation to your figure, your rank, and your circumstances," read the "American Etiquette and Rules of Politeness." Written by Houghton at the end of the nineteenth century, the book offered a detailed breakdown of wardrobe essentials during the Gilded Age. If the manual is anything to go by, Johnny's PETER DO outfit checked all the boxes.
Johnny is a Synonym for Fashion
After rising to fame through SM Entertainment's ambitious musical project NCT, Johnny Suh has established himself as a bonafide style icon. Partly because of his own sartorial choices and partly thanks to the style he has crafted through NCT's head-turning concepts, the singer practically has fashion attached to his name.
On YouTube, Johnny is his group's official "fashion evaluator." Meanwhile, offstage, the idol is always gorgeously on-trend and never shies away from detaching himself from the status quo. Add his modelesque physique to the mix and you have the perfect recipe for fashion stardom. Fashion editorials, magazine covers, and music videos exist to prove the lauding is nothing sort of excessive. Most importantly, now, a first invite to the Met Gala has catapulted Johnny to new fashion heights. 
 

 

View this post on Instagram

 
For those unacquainted with the politics of the event, scoring an invitation to the Costume Institute Gala is a fashion coronation of sorts. One of the few ways to attend the coveted event is by receiving the invitation of a fashion designer who had previously bought a table and wished to have their work on display. Although the Gala is primarily a fundraiser, the guest list goes through the scrutiny and approval of Vogue's Editor-in-Chief and Costume Institute board member, Anna Wintour.
PETER DO's Glow 
This year, one of K-pop's most memorable debuts at the Met Gala came courtesy of the fashion industry favorite, PETER DO. Named "The Most Beloved Brand by Celebrities," and "New York's Rising Star" PETER DO is one of America's most promising luxury brands. Collectively founded by friends Peter Do, Jessica Wu, Lydia Sukato, Vincent Ho, and An Nguyen; the label is built upon a contemporary spirit that favors tailoring, craftsmanship, functionality, and most importantly, friendship.
 

 

View this post on Instagram

 
Currently one of the brands leading a new wave of Asian American creatives, PETER DO has exponentially grown in the past few years, becoming a best-loved by fashion insiders. To prove a point, last year PETER DO dressed Junghyun Park, one of the chefs cooking at the Met Gala. This year, the brand was invited to sit at the table Instagram procured for a variety of American voices across industries. Unsurprisingly, Johnny Suh was one of them.
Unsurprisingly, I say, because, among Korean celebrities, NCT and labelmate Taemin have previously donned PETER DO's creations. Unsurprisingly, because in 2021, Jessica Wu—cofounder and PR Director of the label—exclusively told EnVi that she would be "totally" open to working with NCT. "It'd be interesting to explore how they would fit within the brand's aesthetics, [considering] the way they are perceived by the public. They're all young, but they have such a strong stage presence, translating that attitude into clothing would be a fun challenge," she said back then.
 

 

View this post on Instagram

 
Previously, ahead of NCT 127's "Sticker" release, Jessica had also shared with EnVi her thoughts on the group's styling—which included pieces from PETER DO. "It's really exciting for us, as an American luxury brand, to be featured so prominently on [the projects of] various artists in the K-pop industry. Especially because we're always blasting K-pop in the office, and it's particularly refreshing to see a global point of view in how our garments are reinterpreted and styled to complement each artist's concepts." The PR expert also added, "For a lot of brands who have a strong vision, it can sometimes feel like the clothes are wearing you. A common thread through all PETER DO collections is that our garments empower the wearer." Undoubtedly, that last part was a mission thoroughly accomplished with Johnny's Met Gala look. 
NCT's Fashion Takeover
Those who have paid enough attention know that last year NCT took the fashion world by storm. Only to name a few of their accolades, the group graced 19 fashion publications across four countries, attended—mostly virtually—fashion shows, and partnered with big houses for special campaigns. However, as we predicted, 2021 only set the tone for an even bigger international fashion takeover. In a foreseeable turn of events, the members of NCT have proven there is no shortage of memorable fashion moments when any of them is involved. 
In Johnny's case, after mastering "Gilded Glamour" in his first invitation to the Met Gala, he is off to the races for his next sartorial conquest.