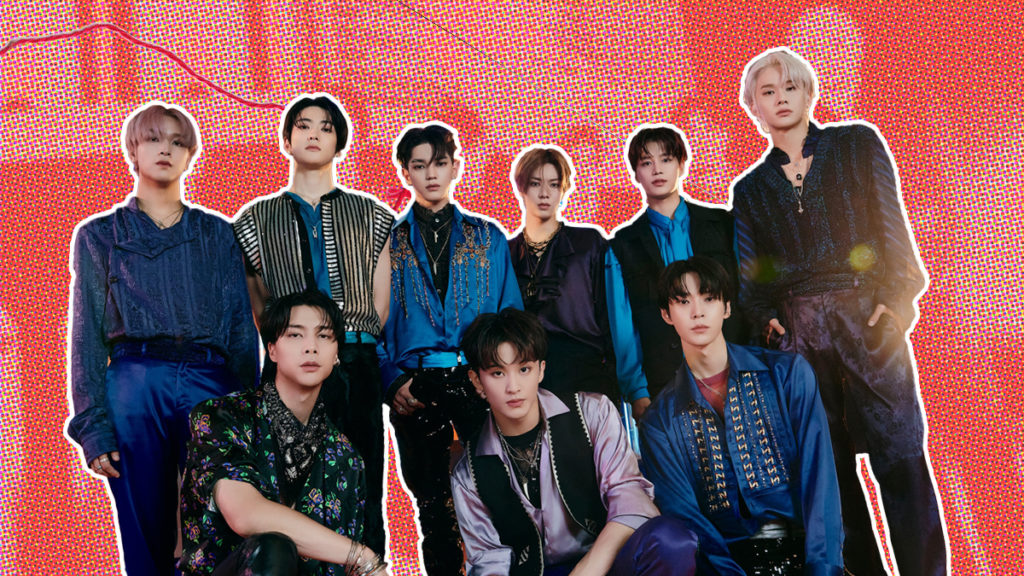 Since their debut in 2016, NCT 127 has steadily earned global attention for more than just their trendsetting music and overflowing talents. Far beyond the confines of the South Korean music scene, the 9-member act has also made its way to the hearts of the fashion crowd. With a style evolution worth watching, the group has emerged as one of K-pop's most stylish acts. Here are 10 reasons why NCT 127 are K-pop's new Fashion Darlings.
1. Taeil's Fashion Confidence
A fashion insider once claimed that people are only worthy of big fashion titles when they're not easily swayed by trends and fads. The oldest member of NCT 127, Moon Taeil, undoubtedly fits that bill. While the crooner is often spotted clad in the latest fashions on stage, on Instagram, Taeil shows off his effortless and uncomplicated personal style without filters. His fashion affinities, however, don't make him any less stylish. The power vocalist builds many of his outfits with universally loved closet staples and pulls off any look with the ease and confidence proper of one of the best singers in the industry. Undoubtedly, a sartorial energy everybody should be imitating!
2. Johnny's Fearless Experimentation
Hailing from the U.S, Johnny Suh's approach to fashion is based on the idea of creating his own rules. Never one to shy away from testing different styles, colors, and brands, Johnny is an unbounded source of inspiration. Take a look at his social media posts and you'll find an eclectic but fashion-savvy wardrobe where brands like Vêtements, Moncler, Jacquemus, Margiela, and Acne Studios mix seamlessly. In addition to his modelesque physique, Johnny's penchant for experimentation makes him one of the best-dressed idols in K-pop. If we also consider his predilection for evaluating his bandmates' outfit choices, he's pretty much ready to dabble in any fashion field.
3. Taeyong's "Main Character" Allure
Unafraid of embracing his own style choices and gifted with fashion sensibilities to die for, Taeyong is certainly a fashionista. A fan of streetwear with a knack for statement accessories, the rapper is under the fashion spotlight whether he is on or off-stage. Be it on the cover of magazines, attending—virtually—fashion shows, or simply flaunting his dance moves in a practice room, Taeyong exudes "Main Character" vibes like no other. Among his fashion credentials, the all-rounder counts a blooming friendship with the French fashion brand CELINE and three individual covers on W Korea's February 2022 issue. On top of his role as the leader of NCT 127, Taeyong is leading the fashion way!
4. Yuta's Star Power
A scroll through Nakamoto Yuta's personal Instagram account will suffice to note the singer's unmatched star power. While the rockstar looks and unique hairstyles might be part of it, it is Yuta's confidence that makes him one of the coolest celebs in the K-pop landscape. Since his debut, Yuta has taken several bold, style-defining choices that have cemented him as a total fashion boy. As one might expect, magazines and fashion brands have noticed Yuta's appeal. Last year, the idol partook in several magazine editorials, fronted his first-ever solo cover for GQ Japan, and partnered with Vogue Japan for a Tom Ford campaign. Before receiving the New Year, Yuta also earned the title of "Best Dressed Japanese Celebrity" on Who Wore Best, a Japanese publication that highlighted his "strong presence in the fashion scene." Yuta's resumé is set to keep growing with a cover on Número Japan to be unveiled in the coming days.
5. Doyoung's Enthralling Instagram Feed
Between acting projects, special music releases, and group promotions, Doyoung could find plenty of excuses to disappear off the social media radar. However, amid a busy schedule, the singer and actor has found time to regularly update fans about his whereabouts and daily-life style choices. With a modern, but classic take on fashion, Doyoung is an avid supporter of Korean fashion brands and enjoys finishing his looks with a touch of luxury. To match his impeccable style, Doyoung is also a fashion influencer of sorts. In several instances, the items he has worn have immediately sold out and fans even make video compilations of the pieces they've acquired to match his lookbook. Without a doubt, Doyoung's stylish Instagram feed is one worth keeping an eye on. 
6. Jaehyun's Universal Appeal
The words "IT-Boy" might be thrown around carelessly for the sake of attention, but when they precede Jeong Jaehyun's name, the moniker holds its full force. The singer has not only attracted the attention of fans and K-pop enthusiasts for his outstanding looks, but he is also a recognized figure among fashion houses. Case in point, the idol was invited to join the Burberry Menswear A/W 2021 unveiling and has flaunted a VIP status at Prada's shows for three consecutive seasons. It is no surprise he has turned a one-time opportunity into a long-term friendship with the Italian fashion house. Considering his talent and powerful visuals, Jaehyun covers all bases needed to become a fashion MVP. 
7. Jungwoo's Model Material
In most of NCT 127's original YouTube content, Jungwoo delights fans with his good humor. But past his fun personality, following the star's career also entails knowing of his model ventures. Praised for his stature and model-like features, the idol has starred in several magazine editorials. In 2021 alone, Jungwoo graced six publications. Among them, count a cover alongside his bandmate, Doyoung, for @Star1 Magazine. Additionally, Jungwoo had the chance to display his charms and beauty on the pages of Cosmopolitan Korea, W Korea, ANAN Magazine, Elle Japan, and MEN'S NON-NO. In the words of stan Twitter, "models are lucky Jungwoo chose to be an idol."
8. Mark's Endless Versatility
At age 22, Mark Lee has earned a reputation as one of K-pop's most prolific artists. Rapper, singer, and songwriter, the idol wears many hats as a member of multiple groups—and now a solo artist. His versatility, however, shines the brightest when it comes to his ability to pull all sorts of styles. From shorts suits to streetwear, any look is guaranteed to stand out if Mark Lee is wearing it. Naturally, his legion of adoring fans has noticed, but the fashion world came calling as well. In 2021, for example, Mark ​​received an exclusive invitation to attend—digitally, at least—Dior Men's Summer 2022 show. The incipient association between the two powerhouses earned plenty of attention and had fans anticipating Mark's future fashion endeavors. We might not know what's in store for the superstar, but one thing is for sure, whether he is clad in Dior's runway looks, or flaunting his customized Crocs, Mark Lee will shine brightly in every step along the way. 
9. Haechan's Bulletproof Style Formula
Just like the rest of his bandmates, the youngest member of NCT 127, Haechan, recognizes the power of a good outfit. The all-around icon, though, has a flair for the approachable flanks of fashion. Flirting with both high-end and more affordable brands, Haechan has mastered the art of dressing for himself. In an interview with MEN'S NON-NO, the star shared that instead of worrying about fashion, he prefers to present a clean and straightforward image. "I have a slim figure, so I think I look more attractive in fitted clothes," he added. However, that doesn't mean Haechan succumbs to boring formulas. In fact, the young idol knows exactly how to elevate a look and up his style game. Whether it is throwing on a fashionable Saint Laurent jacket or accessorizing with a Prada bag, Haechan knows how to find what suits him best.
10. NCT 127's Limitless Fashion Expansion
While individually, each member of NCT 127 stands out on their own, as a group, the Seoul-based act is the epitome of fashion-forward. Simultaneously sticking to the most renowned fashion houses, NCT 127 also incorporates the designs from fashion industry up-and-comers to their wardrobes. And usually, they always do it first, pioneering trends or reinventing them. Take as an example the cowboy glam looks in the music video of "Sticker." Instead of jumping in the traditional Western style bandwagon, the group integrated edgier non-conventional pieces for a present-time styling, suitable for their concept. With the seal of approval of Jessica Wu, PR Director of Peter Do, the group mastered the art of Western style.
Interested in more NCT fashion coverage? Check out how the group ascended the ranks of the high fashion realm in 2021 here.