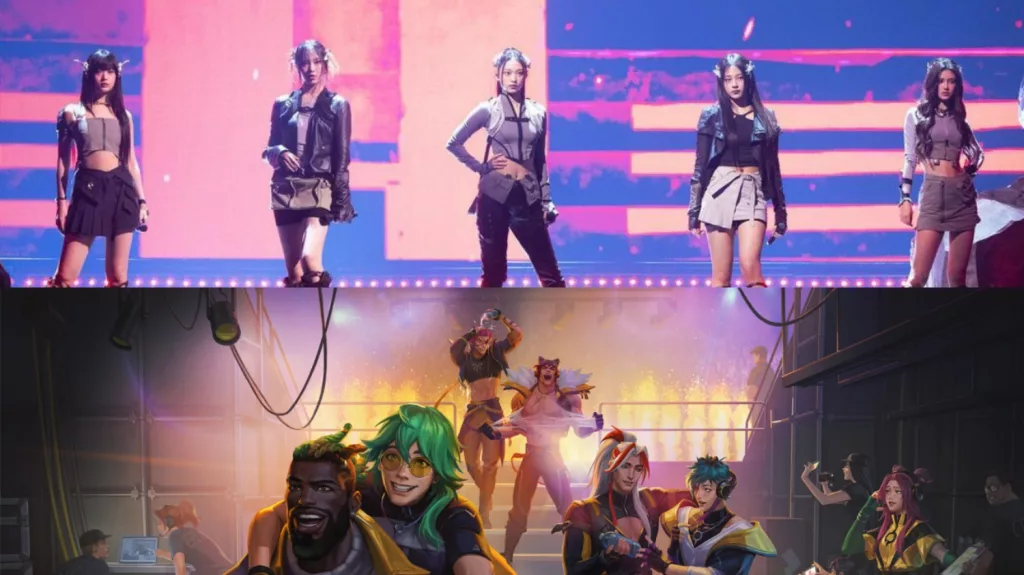 K-pop girl group NewJeans and virtual boy group HEARTSTEEL took the stage on November 19 to kick off the final match of the 2023 League of Legends World Championship (Worlds 2023). The two groups performed their respective singles made in collaboration with Riot Games, the developer of League of Legends, ahead of the best-of-five match between professional League of Legends teams SK Telecom T1 (T1) and Weibo Gaming (WBG).
The Worlds 2023 Final
Worlds 2023 reached its explosive ending on November 19 after a month of engaging matches between the year's most successful teams. Hosted at the prestigious Gocheok Sky Dome in Seoul, South Korea, the final match attracted thousands of League of Legends fans. South Korea's iconic team, T1, went head-to-head with Chinese team WBG in three back-to-back matches. After more than two hours of intense, fast-paced gameplay, T1 emerged victorious and was crowned the Worlds 2023 champion. Worlds 2023 is T1's first win since 2016 and the team's fourth win overall.
Before the final match, HEARTSTEEL and NewJeans led the opening ceremony with exciting performances. HEARTSTEEL made their debut appearance with "PARANOIA," combining digital avatars with the real-life performers behind the champions' vocals. Styled in outfits that resembled their champion counterparts, EXO's Baekhyun and solo artists ØZI, Cal Scruby, and Tobi Lou brought HEARTSTEEL's colorful concept to life.
Then, NewJeans performed "GODS," the official Worlds 2023 Anthem, live for the first time since its October 3 release. The girl group, typically known for their viral, bubbly, and upbeat tracks like "Hype Boy" and "OMG," showed an entirely new concept. Surrounded by an entourage of dancers and wearing black and tan ensembles, NewJeans transported the audience into the world of "GODS." The song's powerful instrumental complemented an impressive performance from group members Minji, Hanni, Danielle, Haerin, and Hyein.
Worlds 2023 marks the end of the year's competitive League of Legends events. NewJeans and HEARTSTEEL started the night with rousing performances in the opening ceremony. Afterward, T1 beat out WBG to earn the coveted title of World Champions. With 2024 on the fast-approaching horizon, League of Legends fans have exciting new champions, skins, and gameplay to look forward to.
Interested in more gaming and e-sports content? Read about Atarashii Gakko! and 88rising's video game collaboration with Microsoft, QuestAG!, here!