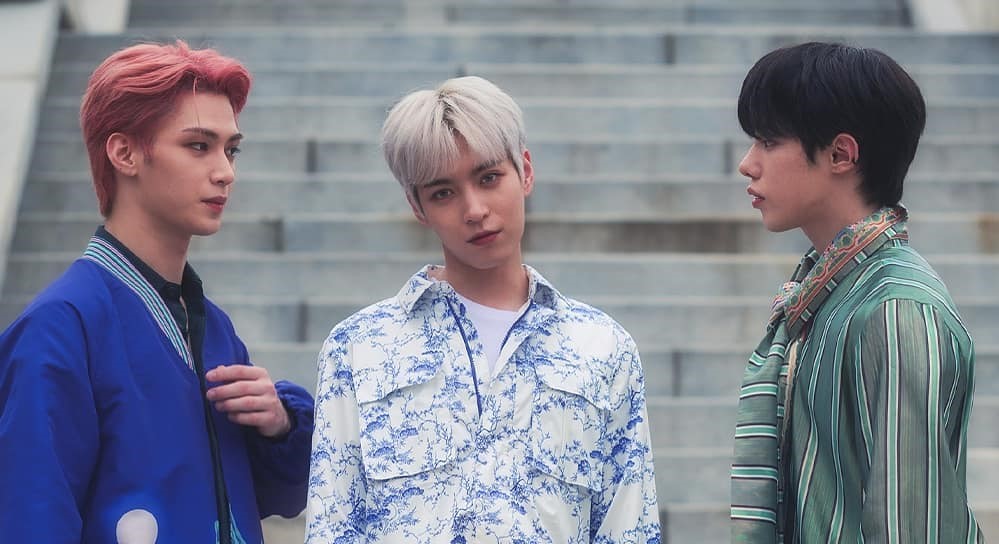 Rising group OMEGA X transformed into royals for their first ever fashion runway at Seoul Fashion Week. Modeling for the Korean brand Yugadang, members Xen, Hangyeom and Hwichan made their fashion debut and paid homage to their Korean heritage. 
View this post on Instagram
Seoul Fashion Week
Hosted by the Seoul Metropolitan Government, Seoul Fashion Week takes place twice a year. Strategically following the major fashion weeks in the world — New York, Paris, London, and Milan — it features important names in the Korean fashion sphere. Most notably, this year EXO's Kai has lent his image to the event, becoming its Official Ambassador.
Due to the current sanitary restrictions, the runways have been broadcast only through a series of digital films. In order to allow them to experience the history and culture of the city, Seoul Fashion Week is taking viewers through a tour around Seoul's landmarks. The event opened up on October 7 with a performance by DPR LIVE and so far has featured various K-pop stars. 
The Royals
Among them, OMEGA X  made their first runway appearance on October 11 for the brand Yugadang. Through members Xen, Hangyeom and Hwichan, the rookie group added "runway models" to its resumé. For the occasion, the idols presented a Spring-Summer 2022 collection titled "The Royals." The digital film that was recorded at the National Folk Museum of Korea, also featured trot singer Song Ga-in. 
Focused around the idea of reimagining history if the Korean royal family still existed, Yugadang introduced a collection that highlights traditional Korean elements. Drawing literal inspiration from art, "The Royals" played with patterns from Dancheong (coloring on wooden buildings), folding screens and porcelain. With a bright color palette and materials that ranged from sequined fabrics to velvet, the fashion brand explored casual wear, adding twists to staples like bomber jackets and cropped tops. 
Xen, Hangyeom and Hwichan proved their model potential, sporting fits heavily influenced by Korean folk art. The looks included a blue jacket with a pattern taken from Irworobongdo — The Painting of the Sun, Moon and the Five Peaks, — a silk ensemble with Dancheong details and a jumpsuit with prints emulating decorative porcelain. 
View this post on Instagram
View this post on Instagram
View this post on Instagram
Keeping Up With OMEGA X 
In the months following their debut, OMEGA X has been actively promoting their music through social media, music programs and fun interviews. The group's fiery debut with "Vamos," received a positive response and the follow up "What's Goin' On" continued to build their brand as a group to keep an eye on. Now, testing the waters in other industries, the only way to go is up. 
If you're still missing out, be sure to check out EnVi's exclusive interview with Omega X here. You can also follow them on Instagram, YouTube, and Twitter for future updates.
Thumbnail courtesy of @yugadang on Instagram.