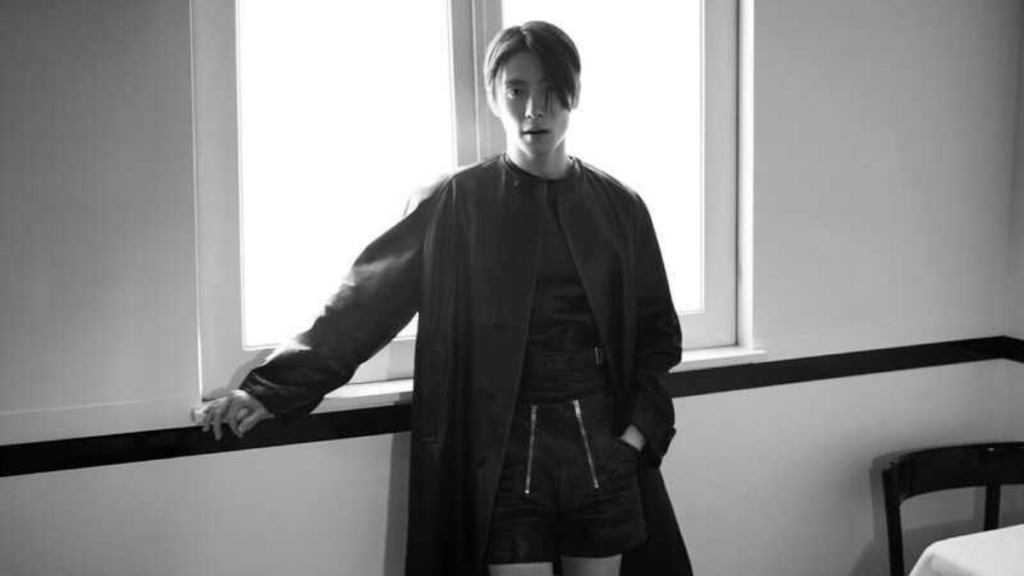 The Italian luxury brand Prada unveiled its Spring Summer 2023 campaign on January 10. Featuring stars Vincent Cassel, Jaehyun, Louis Partridge, Hunter Schafer, and Letitia Wright, the star-studded project brings together Prada's latest womenswear and menswear collections.
The Campaign
Lensed by the celebrated fashion photographer David Sims, Prada's SS23 campaign explores fragments of stories that unfold in the same universe as Nicolas Winding Refn's Touch of Crude — the short film originally created for Prada's SS23 womenswear runway. Combining cinematographic elements and references, the campaign is an ode to old Hollywood and European movies with nods to an "abstract narrative" that connects all characters enigmatically.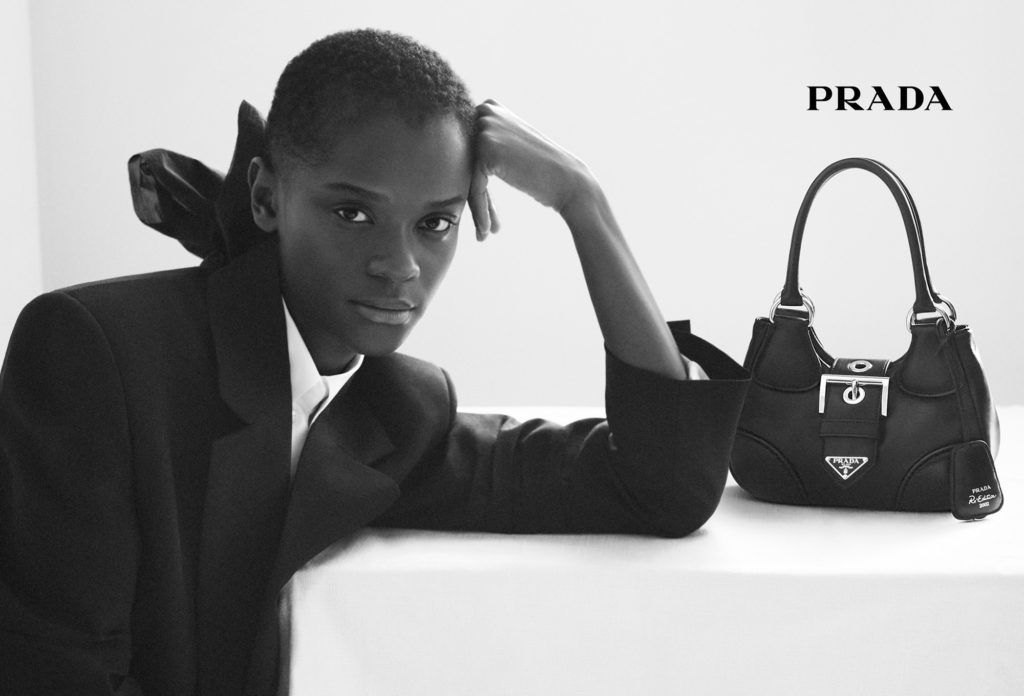 In a signature Prada move, the campaign stars ambassadors and friends of the house, well-known for their acting prowess. Louis Partridge (Enola Holmes), Hunter Schafer (Euphoria), and Letitia Wright (Black Panther) join French icon Vincent Cassel, and K-pop star Jaehyun — who fronts his first international Prada campaign. Dressed in sleek looks from "Prada Choices" and "Domestic Voyeurism," the cast offers a glimpse of the trends that will dominate the Spring Summer season.
Prada's Purposeful Moves
Prada continues to assert its influence as one of the hottest brands in the world. In the second half of 2022 alone, the brand launched the first-ever fine jewelry line created with 100% certified recycled gold and worked alongside Emma Watson for the release of a new fragrance, Prada Paradoxe.
In addition to taking big steps toward sustainability, the brand has consistently made efforts to leverage its presence in Asia, nurturing links with Asian stars and expanding its commercial presence in the APAC region. Notably, Prada has strengthened its relationship with South Korea, a country that has risen as the second strongest market for Italian-made fashion. For instance, the brand appointed NCT member, Jaehyun, as a brand ambassador, recognizing its long-time friendship with the singer and actor.
According to Launchmetrics, Jaehyun's association with the Italian house has been a lucrative affair. Case in point, at the beginning of 2022, Prada "highly benefited" from Jaehyun's Instagram post featuring items from the then-unreleased Adidas for Prada Re-Nylon collection. The social media post gathered $1.4M in Media Impact Value (MIV®) out of the $6M in MIV® that the collection racked up. Similarly, Jaehyun was responsible for the top placement for Prada during the womenswear SS23 season, with an Instagram post worth $1.2M in MIV®.
With Milan Men's Fashion Week fast approaching, luxury lovers can surely expect more of Prada's purposeful moves. In the meantime, if you're in Milan, you can catch a screening of Nicolas Winding Refn's Touch of Crude at the cinema of Fondazione Prada on January 11 and 12.
Want to read more about Prada's purposeful moves? Read everything about Win Metawin's appointment as brand ambassador here.