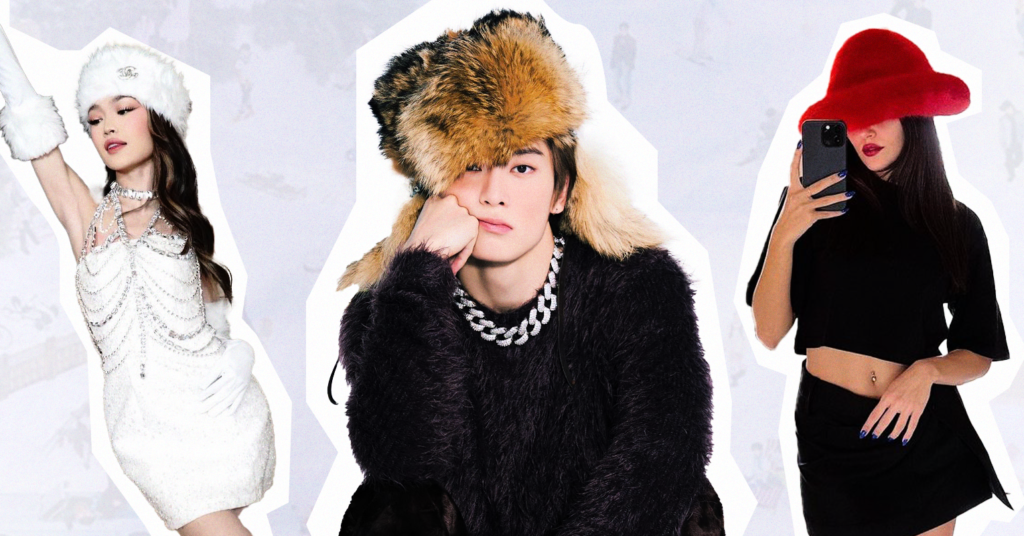 Fuzzy hats have long been a staple of winter style, and by the looks of it, they're not going anywhere in 2023. Or at least not, according to Asian superstars. Turkish beauty Hande Erçel, the Pinoy multitalented AC Bonifacio, and a myriad of K-pop idols, including TWICE's Nayeon, EXO's Suho, and IVE's Wonyoung, have been spotted nailing the trend. Take a page from these celebs' stylebooks and — in the words of K-pop's heartthrob Jaehyun — "go get your furry hat."
Make a Faux-Fur Head Statement
Though the fuzzy hat trend can be traced back to the 90s, brands such as Emma Brewin and Junya Watanabe, as well as designers like the Filipino-British Benny Andallo have reintroduced and repopularized this fashion staple. Now, statement faux-fur hats are must-haves for any fashionista. However, the trend seemed to be particularly strong as we bid 2022 goodbye and stepped into the new year. Don't believe it yet? Look no further than the Turkish screen queen, Hande Erçel, or the K-pop star, Jungwoo.
On social media updates, the beloved Asian stars have opted for print fur hats and large, bold designs. In a recent Instagram post, for example, Hande matched an all-black ensemble with leather boots and an oversized red hat — proving that you can never go wrong with a daring pop of color. Meanwhile, a few months ago, Jungwoo added a tiger-print hat to his outfit, offering the perfect complement to the white t-shirt and jeans formula.
While options are endless, large bucket hats, highlighter-hue colors, and animal prints are among some of the most popular and stylish alternatives. Don't be afraid to make a head statement and incorporate some of these styles into your wardrobe.
Get the Look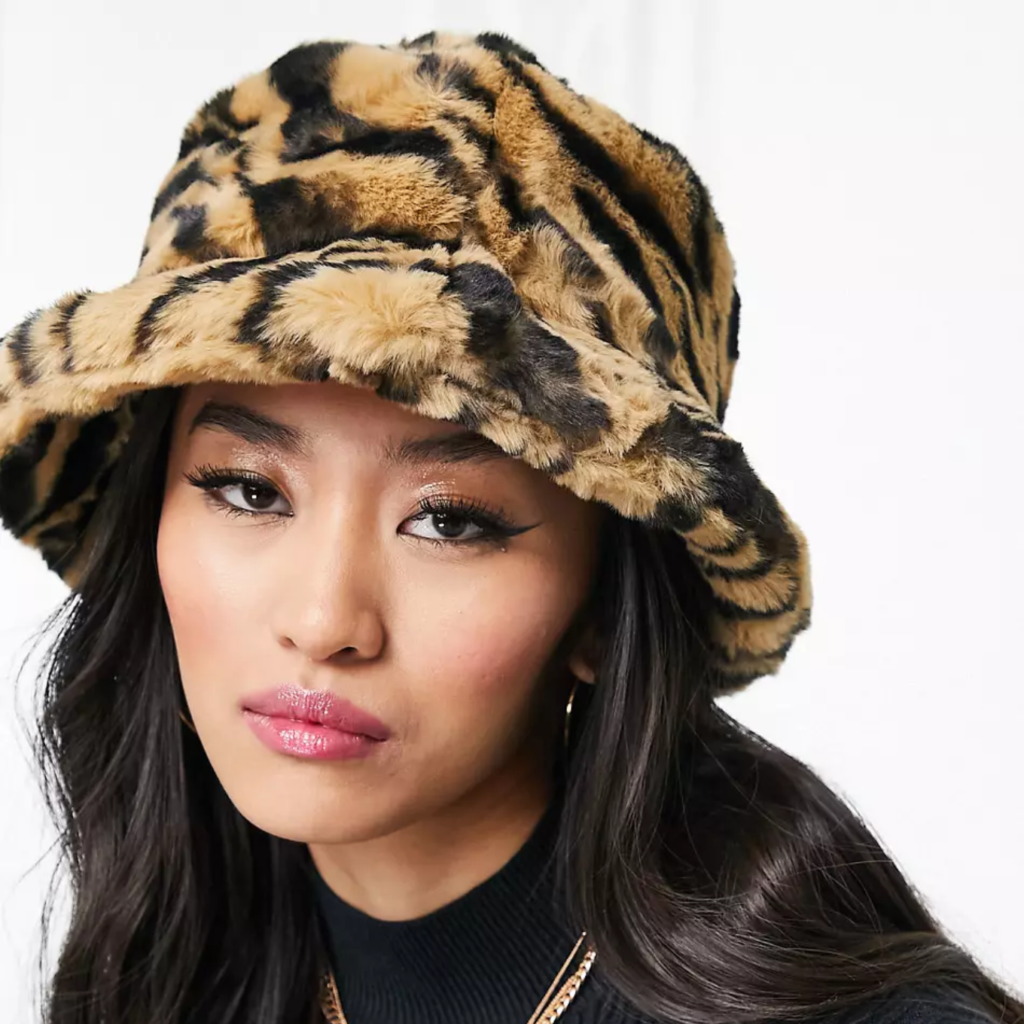 Boardmans
Animal Print Faux Fur Bucket Hat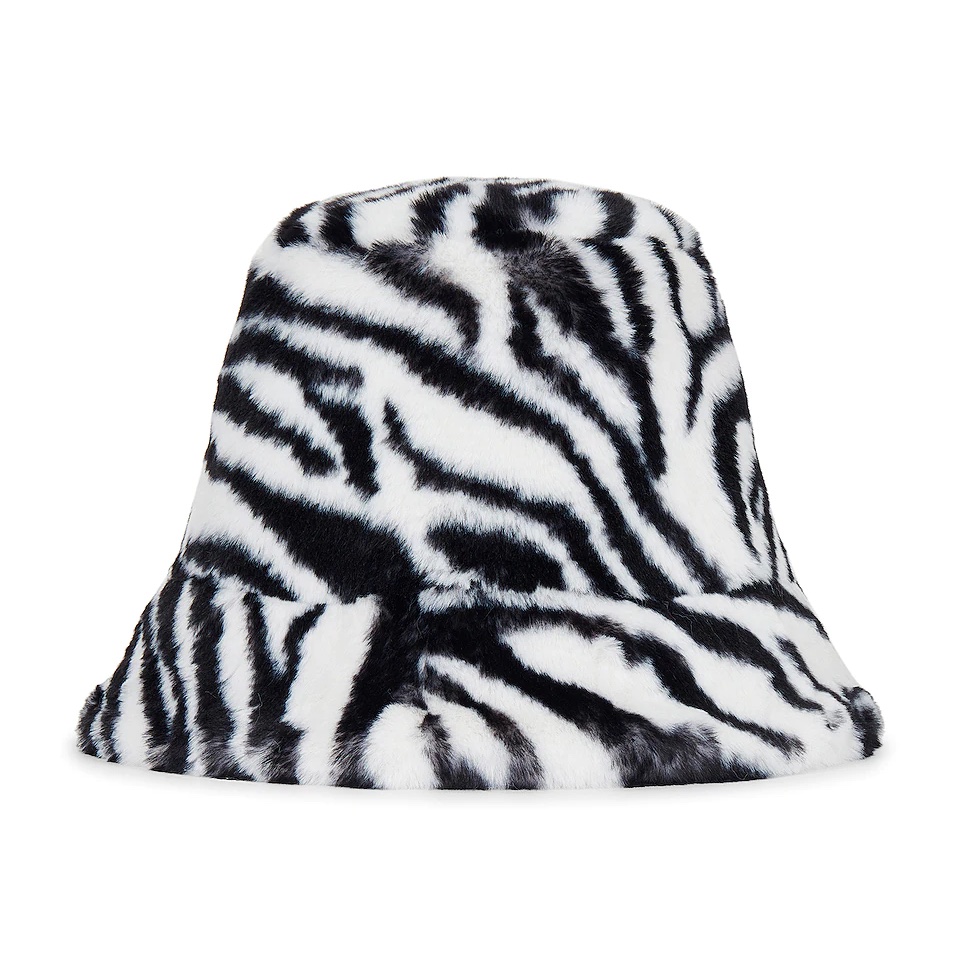 Adrienne Landau
Faux Fur Bucket Hat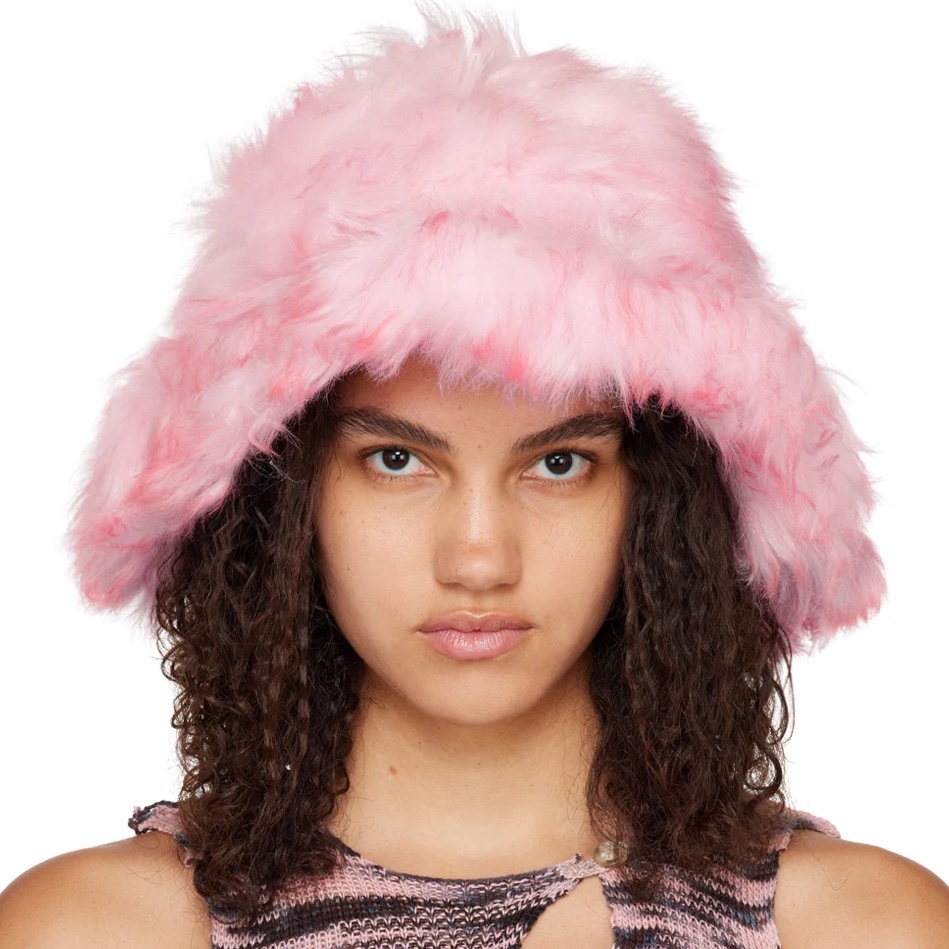 STAND STUDIO
Pink Wera Oversized Faux-Fur Hat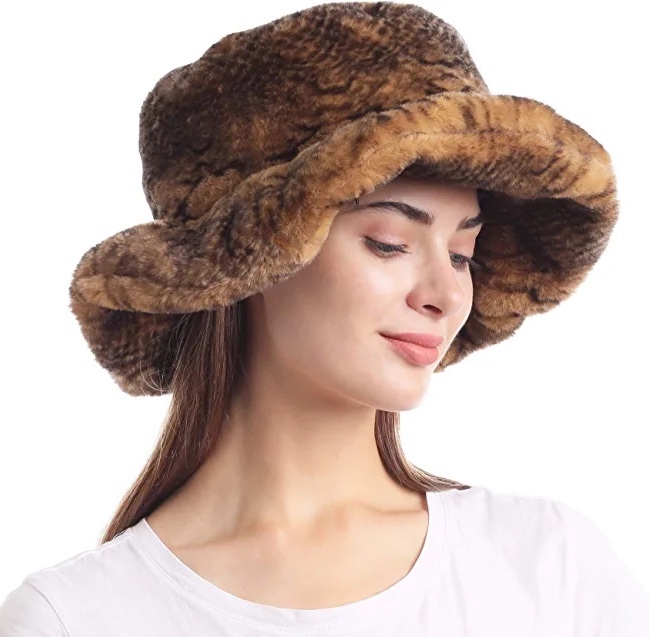 LA CARRIE
Print Faux Fur Bucket Hat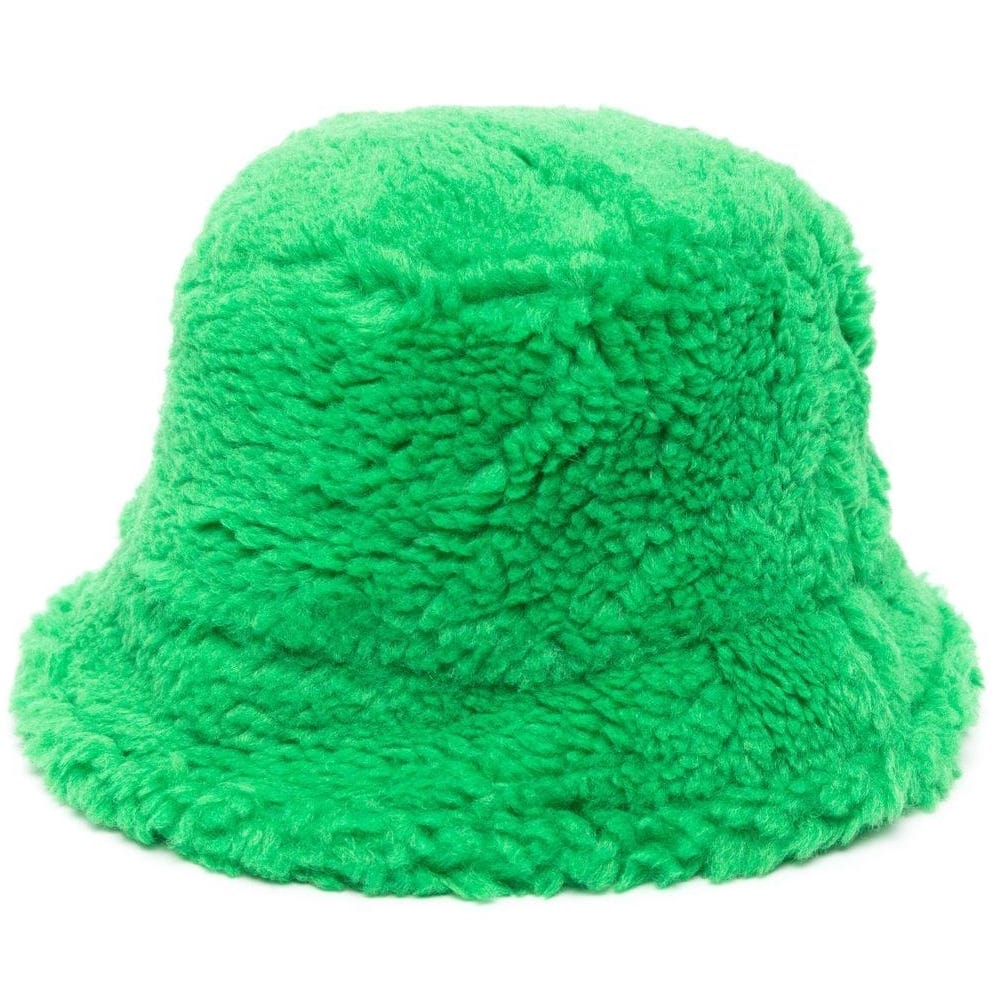 STAND STUDIO
Wera faux-fur bucket hat
Après-Ski Inspired
Along with the "I'm cold" beauty trend thriving on social media, après-ski fashion is gaining momentum. But you don't need to hit the slopes to dress in fashionable après-ski looks. Take as an example the likes of K-pop starlets Nayeon and Yeri.
Both singers opted for white Teddy hats combined with classic winter essentials. Red Velvet's Yeri wore a tech fabric jacket by the Scandinavian brand GANNI, accessorized with a cashmere Burberry scarf and a Lola bag. On the other hand, TWICE's It Girl, Nayeon, topped a padded jacket from the Korean brand Olive des Olive with a white fluffy hat from Clove.
There's nothing like keeping yourself warm and cozy during the cold-weather season, and you can do it in style with aprés-ski inspired accessories — namely teddy hats, fuzzy beanies, and earflap hats. After all, functional and fashionable don't have to be exclusive of each other.
Get the Look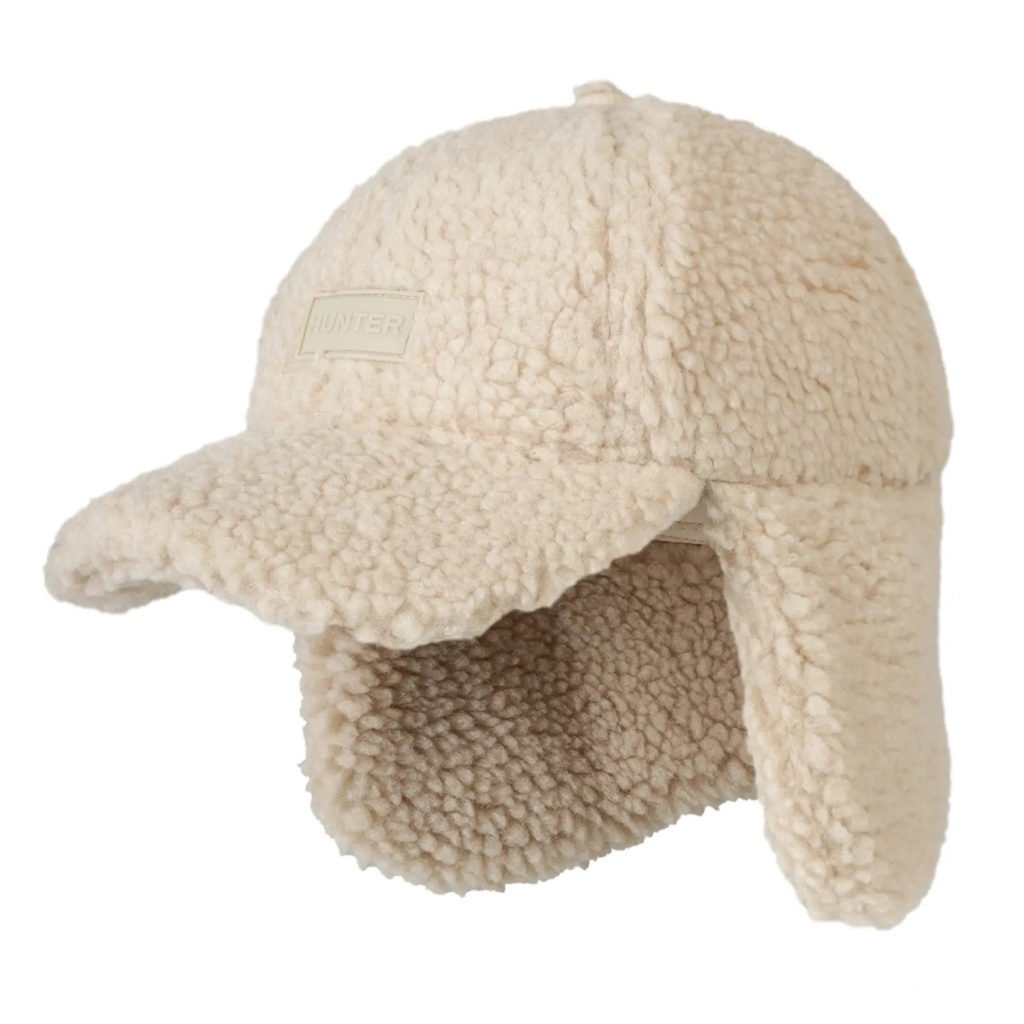 Hunter
Wanderer Faux Fur Trapper Hat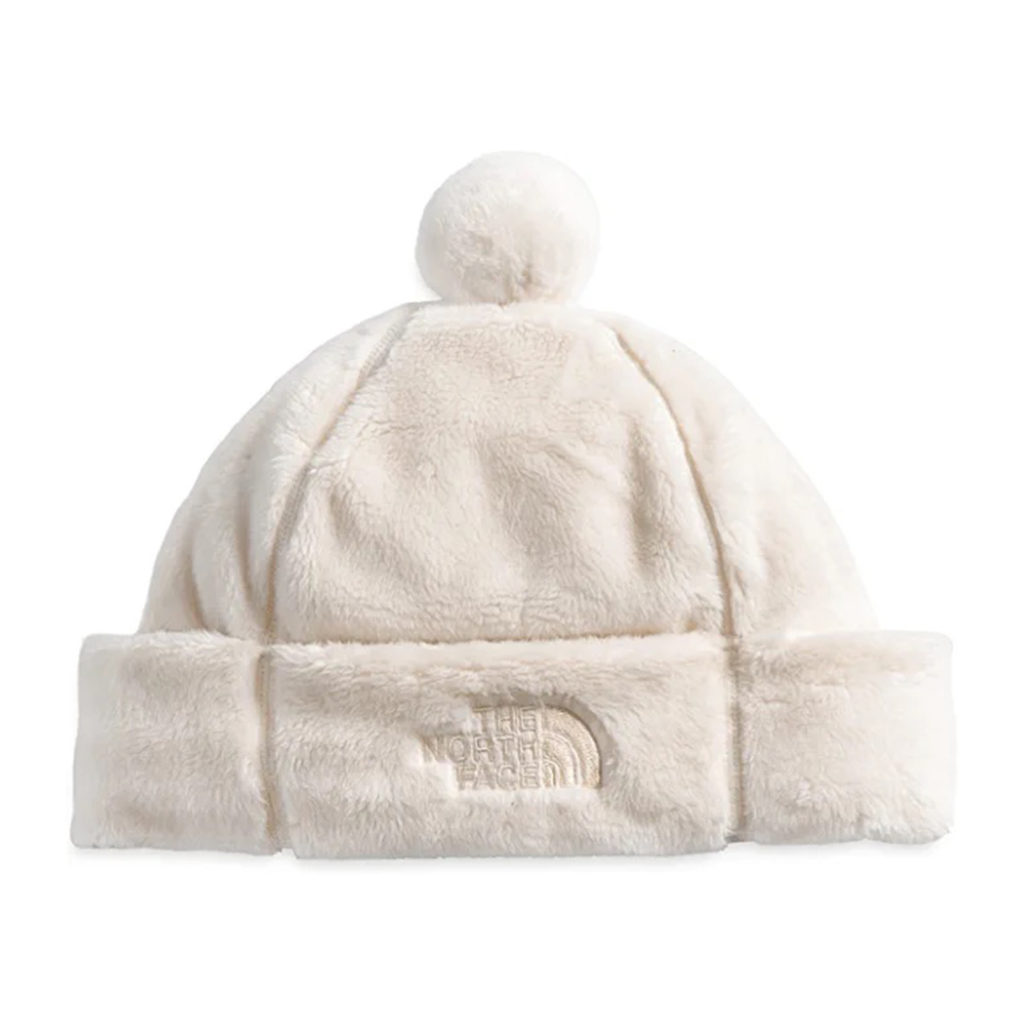 The North Face
Osito Faux Fur Beanie In Cream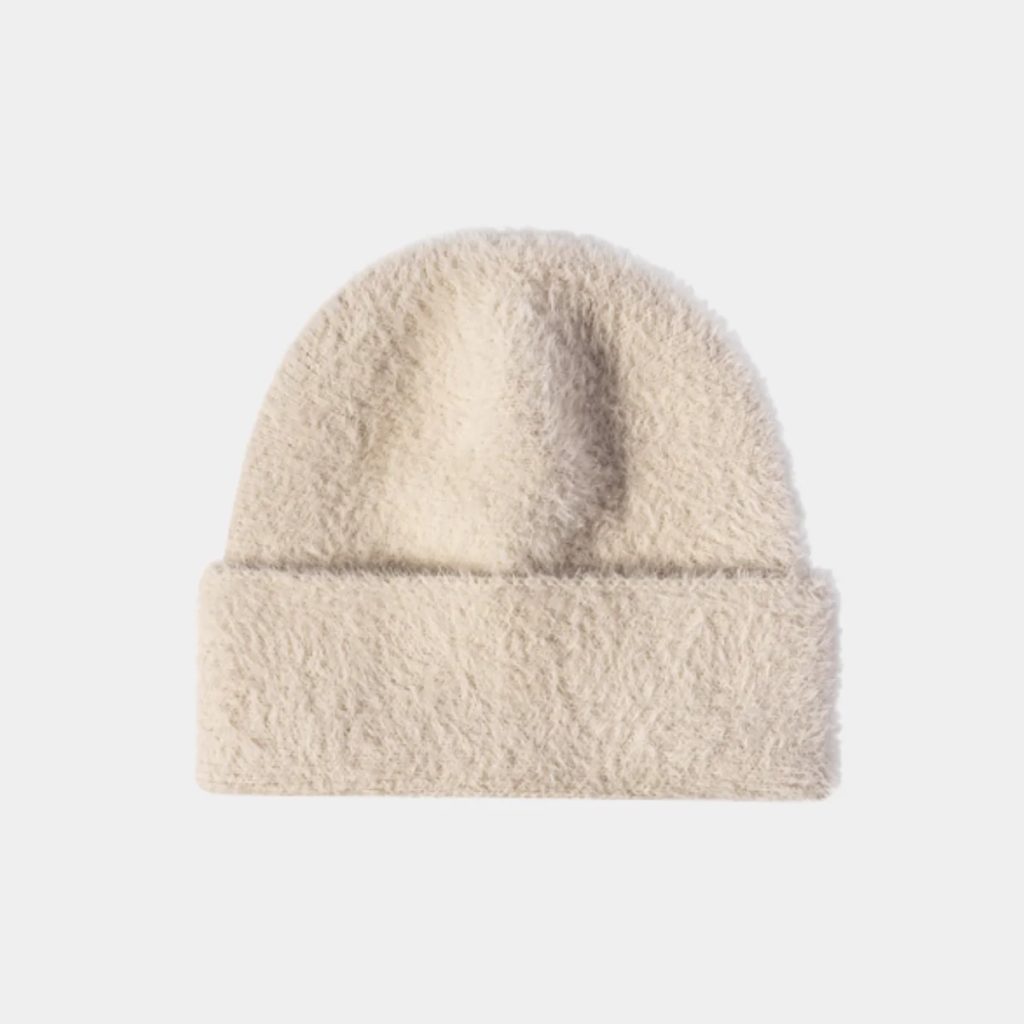 CAPS Apparel
Faux Fur Beanie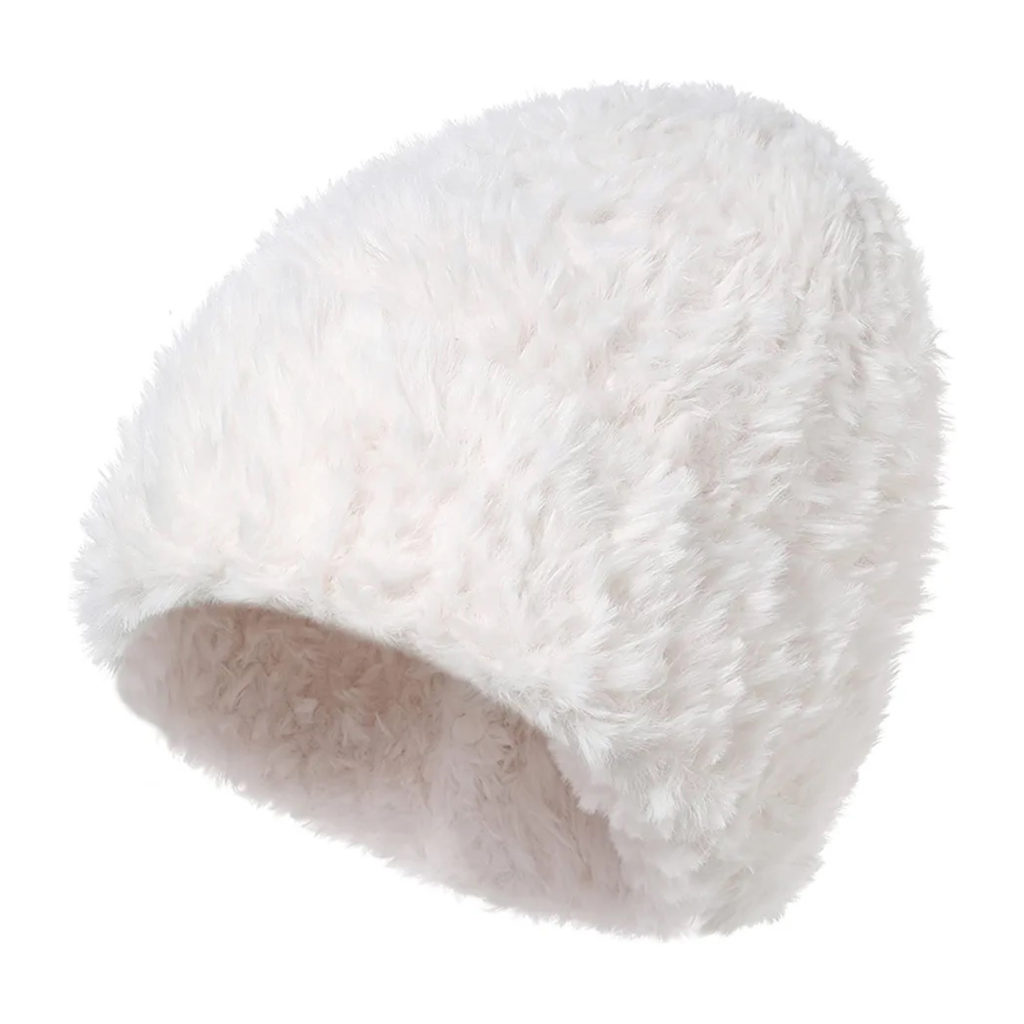 Coucoland
Winter Furry Hat
The Bigger, the Better
And speaking of earflaps, nothing screams winter more than a trapper hat. The ultimate winter headwear, these pieces have been making the rounds as stylish options for any well-informed fashionista. Offering additional protection against the cold and elements, trapper hats have become go-to accessories for K-pop idols, even onstage.
K-pop stars such as EXO's Suho, Girls' Generation's Taeyeon, as well as NCT's Taeyong, and Jaehyun, have recently joined the trend. Posing for the jacket pictures of SM Entertainment's album, 2022 Winter SM Town: SMCU Palace, the idols offered different iterations of winter looks, varying from streetwear-infused to Y2K-inspired.
Take some cues from these stars and add oversized headwear, trapper hats — or the trapper hat's cousin, the aviator hat — to your closet. For a bulletproof winter look, add matching furry boots and you're ready to endure low temperatures.
Get the Look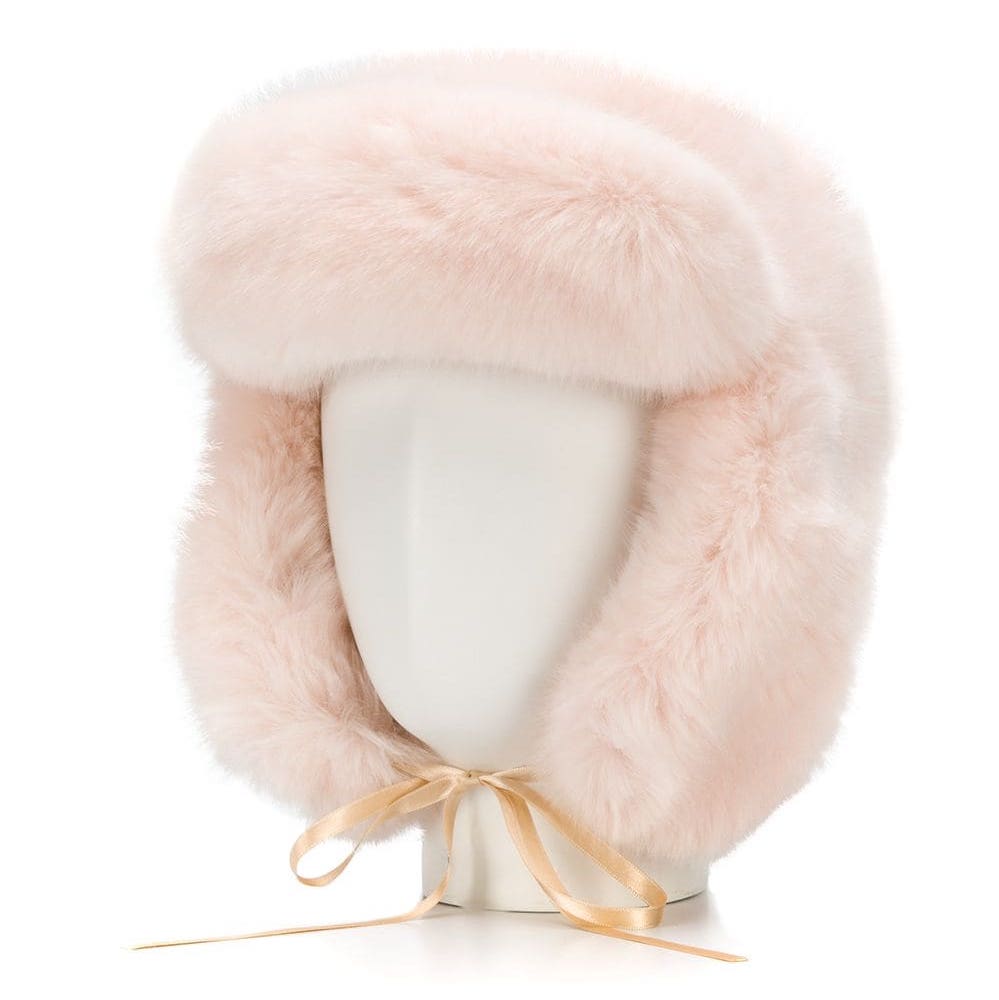 La Seine & Moi
Raphael chapka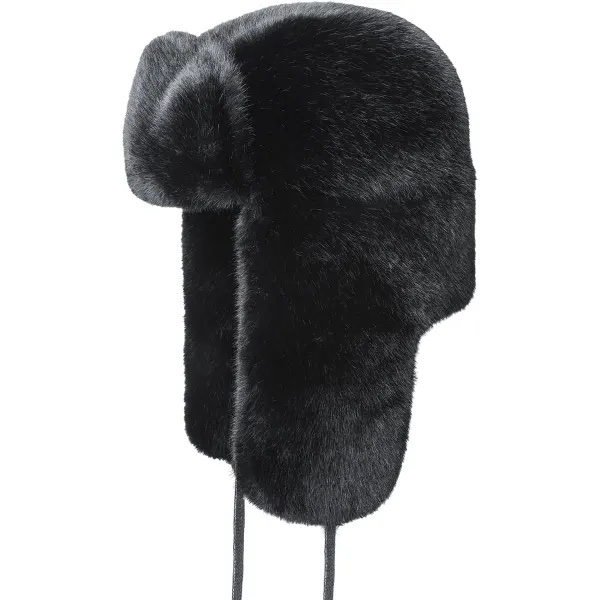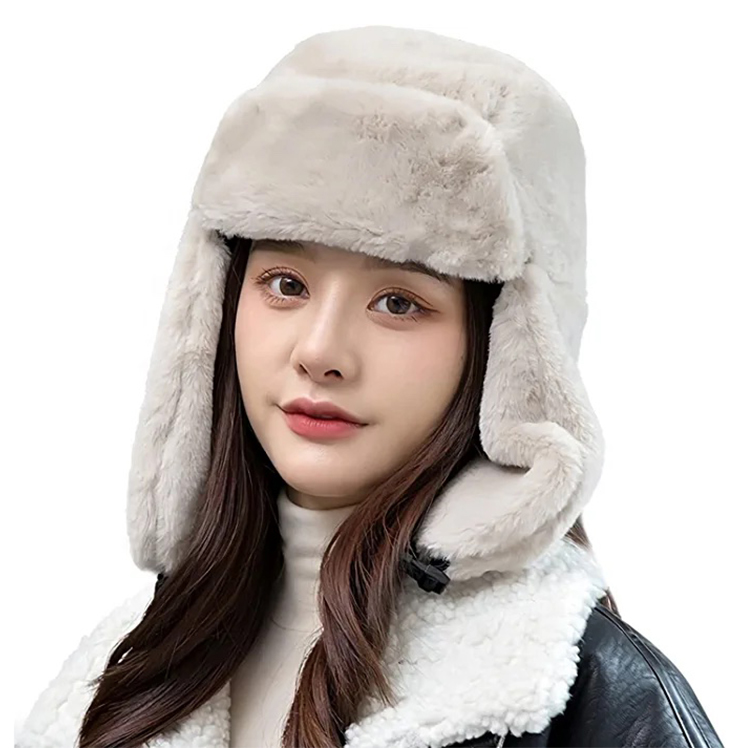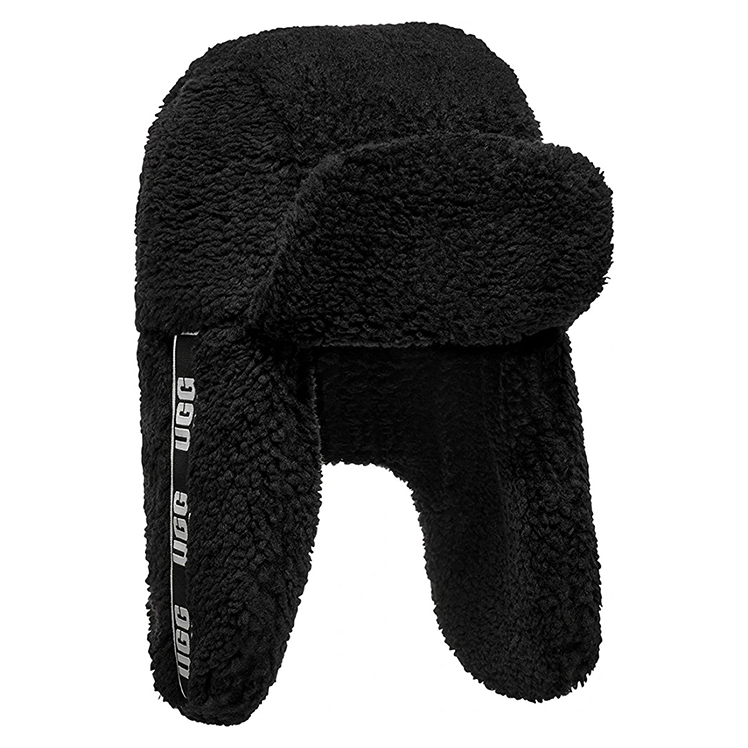 UGG
Sherpa Puff Trapper Hat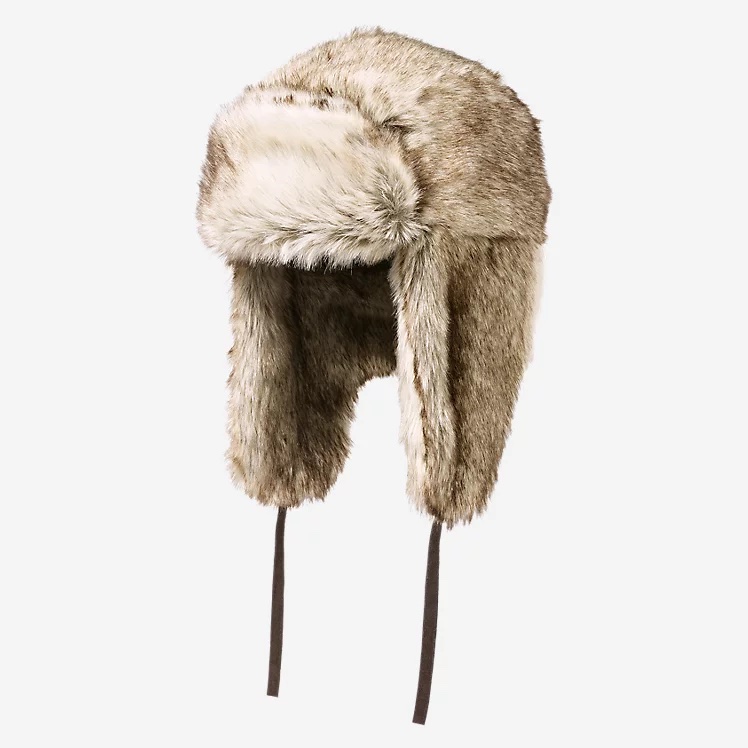 Eddie Bauer
Truckee Faux Fur Trapper Hat
Winter Chic
But dressing for the cold doesn't have to be all about padded jackets and snow boots. Adding a dash of chic, especially for the more subdued temperatures, is always possible. With the Plazacore aesthetic having a moment in recent months, there's always the right headwear to secure a preppy, feminine style.
If you're looking for inspiration, look at Pinoy star AC Bonifacio and K-pop's darling, Wonyoung. For Christmas, AC built an all-white outfit around a mini dress, adding long gloves with fur trim, a statement necklace, and a fur cossack hat. The singer and actress also incorporated a Chanel brooch for the added Plazacore effect. Likewise, while visiting Paris, K-pop star Wonyoung adhered to the chic aesthetics, dressed in a matching jacket and skirt set with high-knee boots and an animal print faux-fur hat.
Want to embrace winter chic? Mix your best preppy looks with fuzzy berets, pastel-colored bucket hats, and cossack faux-fur hats. If you want to go the extra mile, add hair accessories such as hairbands, ribbons, or even earmuffs.
Get the Look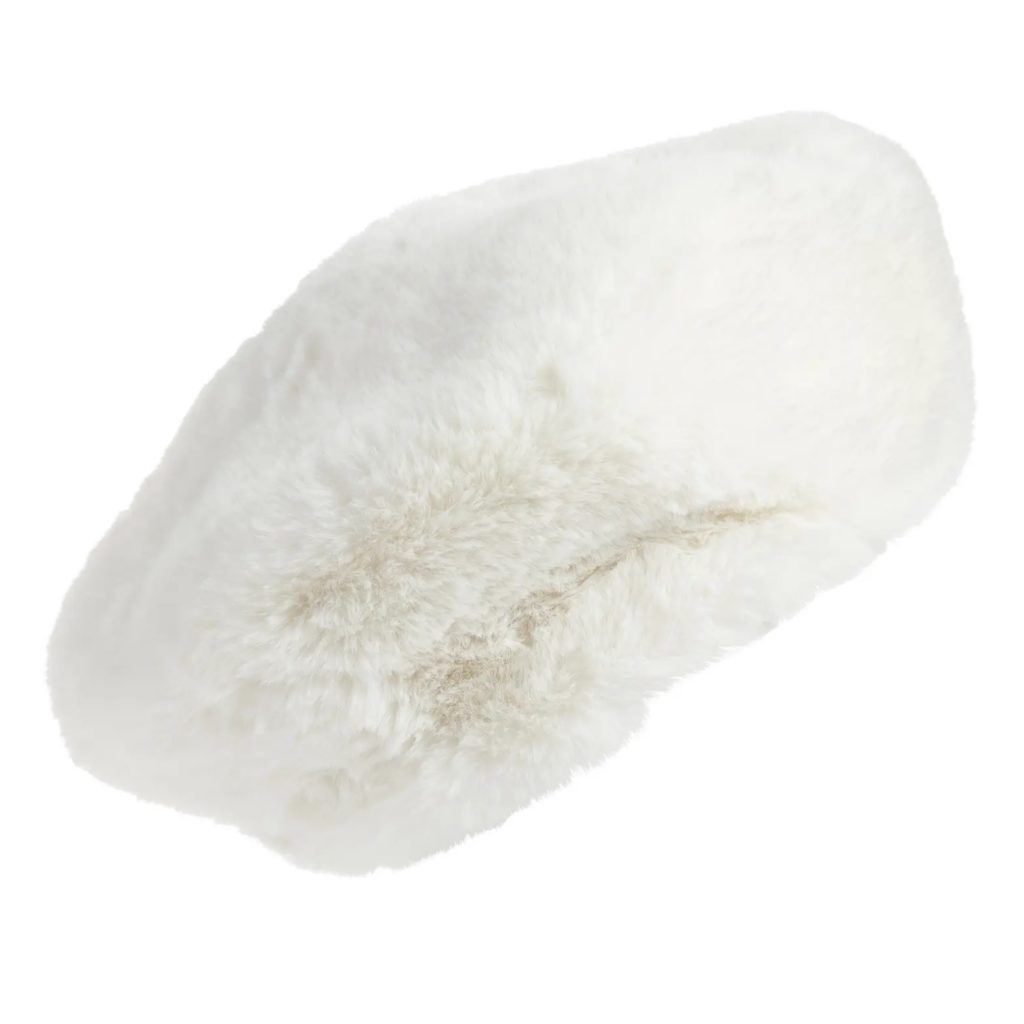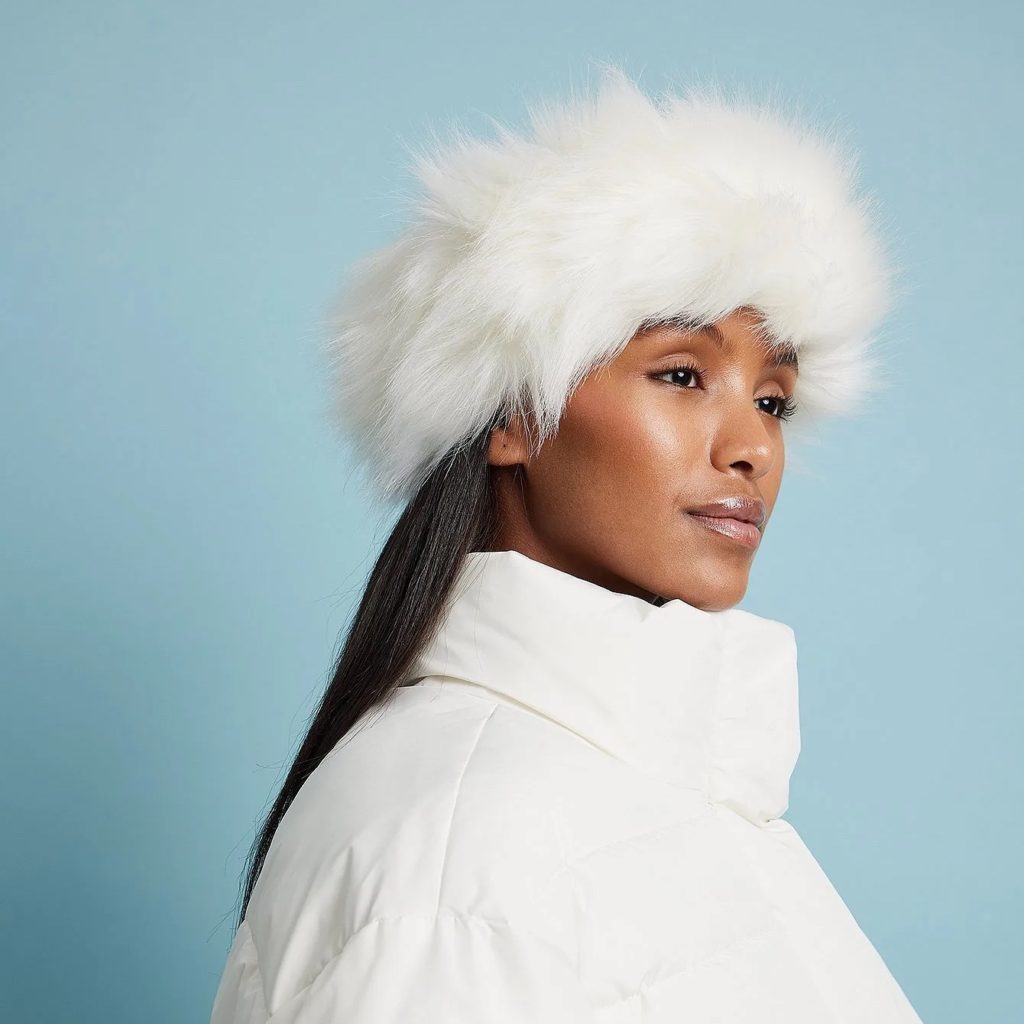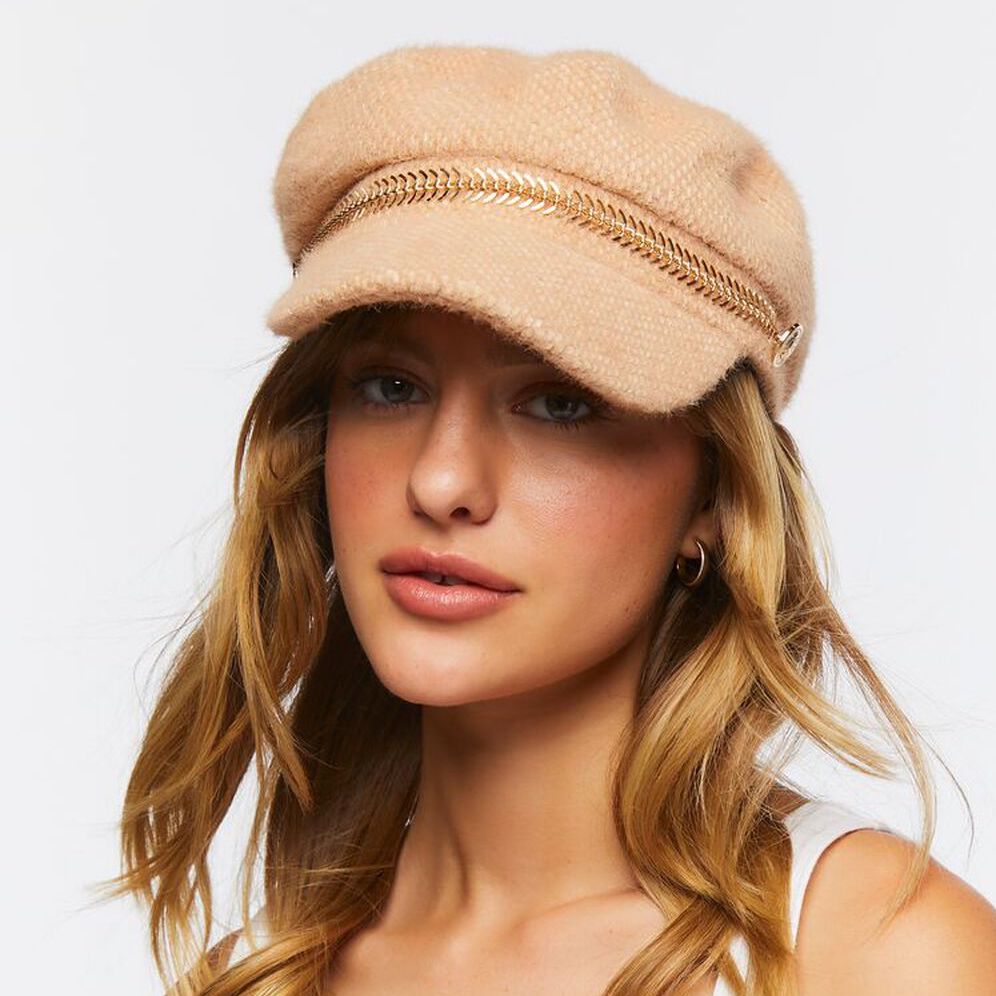 Forever 21
Faux Fur Cabbie Hat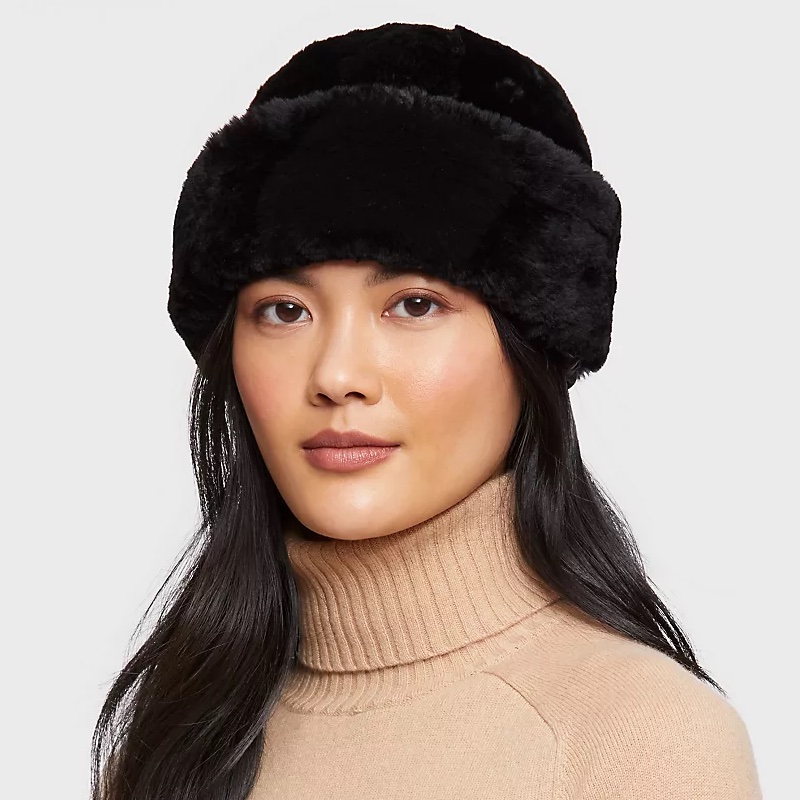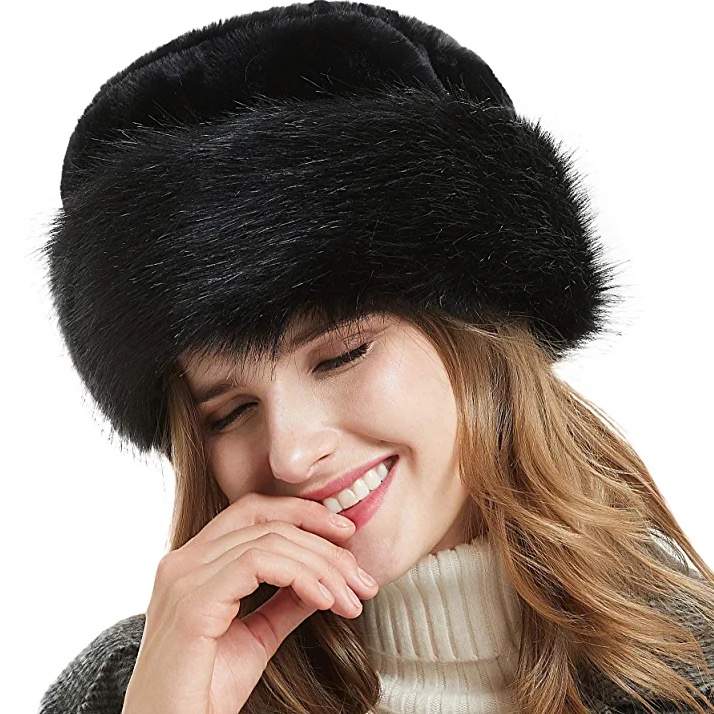 Looking for more style tips? Recreate your favorite looks from Emily in Paris Season 3 with these style tips.