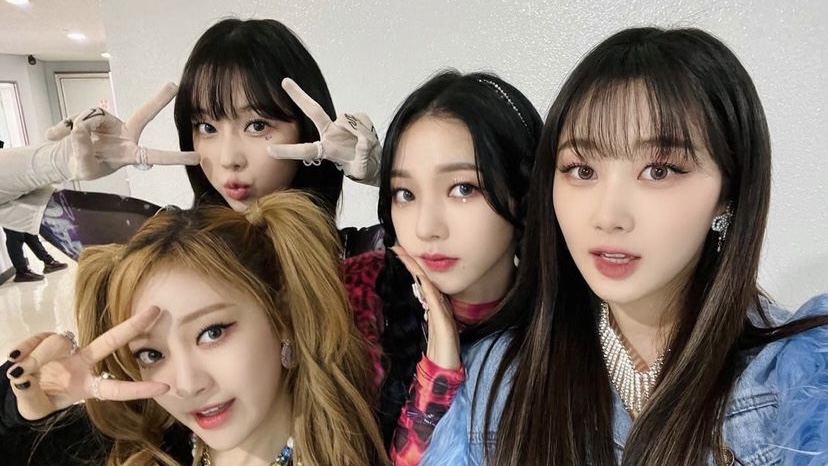 Since their debut in 2020, K-pop girl group aespa has propelled in popularity. From their extensive metaverse lore to their story-building releases, aespa has lured worldwide listeners and has snaked to the top of global charts. With Billboard rankings, prestigious performances, and fashion ambassadorships, the quartet has proven its global prowess.
Their next conquest is the Coachella stage. aespa will perform at Coachella on April 23 — the third K-pop girl group to achieve this feat after global superstars BLACKPINK and the legendary act 2NE1. If you need a ticket, worry not. EnVi compiled a list of potential resale sites to check out if you want in on the aespa-Coachella fun.
What Do I Get With My Ticket?
Coachella offers attendees various types of passes to choose from. General admission passes allow for entrance into the venue and a parking pass. The VIP pass is for festival-goers who want unlimited access to Coachella, including specialty food and drink areas, shaded seating areas, and air-conditioned restrooms. Additional add-ons like shuttle bus passes and camping passes are available for purchase as well.
All passes that are purchased include access to all the artists' performances. The performance will take place on Saturday, April 23 at 6:45 PM PT. You can catch the group's Coachella debut on the festival's official Youtube live stream.
Where Do I Get Tickets?
Even with the festival sold out, third-party resale tickets are still available across multiple platforms.
Vivid Seats
Vivid Seats is a full-service marketplace that facilitates transactions between fans who are looking to buy or resell tickets to their favorite events. Vivid Seats operates with a 100% buyer guarantee to ensure that the tickets purchased are valid and authentic, delivered to you timely, and reimbursed in case of event cancellation. Check out available tickets for Coachella here.
Ticketmaster
Ticketmaster is another secondary ticket marketplace. It gives fans access to buy and sell tickets for events around the world. The Verified Ticket program allows for buyers to have their seats 100% guaranteed. Your phone is your ticket, making for an easy and convenient place for all the information regarding the event. For Coachella, general admission tickets start at around $380 and VIP tickets at $1000. Check out your options here.
StubHub & Viagogo
StubHub is a leading marketplace for fans to buy and sell tickets. Every order on StubHub is backed with an exclusive FanProtect guarantee that ensures valid tickets or your money back. Recently, Stubhub merged with Viagogo, a global online platform for event tickets. While each marketplace continues to operate separately at the moment, both sites offer similar benefits. Check out the deals on StubHub and Viagogo and pick whichever suits you best.
Fanimal
Fanimal is a zero-fee tickets and live events platform created to cater fans' needs. The platform offers to match the price of the tickets if you find a cheaper price on another site. While you can purchase single tickets, Fanimal offers a discounted group purchase so you can plan with your group of friends. Faminal also is also backed by a 100% ticket guarantee that also covers postponed or rescheduled events. Take a look at your ticket options for Coachella here.
Barry's Tickets
Barry's Tickets is an online ticket provider for concert, theater, and exclusive event tickets. The website delivers tickets before the event and ensures a full refund when the event is canceled. Barry's Tickets offers shipping and e-delivery services with a free pick-up option. General admission tickets for Coachella start at around $345, and VIP tickets start at $942. Find out more deals here.
Tixel
Tixel guarantees the purchase of authentic tickets thanks to its Safe Scan feature. The resale marketplace supports reselling from ticketing companies and allows fans to join a waiting list when tickets are temporarily unavailable. Once tickets are available, you will receive a confirmation email with a downloadable ticket, accessible through a My Tickets account. Join the waiting list here.
Coachella Lyte
With Coachella Lyte, fans can safely purchase and exchange event tickets after sell-outs. Fans are also allowed to upgrade passes if previously sold-out packages become available. Coachella Lyte offers a 3-day pass with general admission tickets starting at $499 and VIP tickets at $999. Most packages include free day parking. Check out their offers here.
Individual Sellers & Social Media
Coachella Free Market Ticket Exchange:
A public group with about 9,400 members, the Coachella Free Market Ticket Exchange deals in ticket purchases, camping, and shuttle passes from individuals. Members of the group also share their experiences from the first weekend. Click here to join the group.
Coachella WK1 & WK2
The members of the Coachella WK1 & WK2 engage in the exchange of wristbands and the sale of camping and shuttle passes. Some individuals also offer lodging and private ride services. The group also ensures the safety of fans by sharing posts about fraudsters and scammers. Click here to join the group.
Craigslist
Founded in 1995, Craigslist is a public marketplace. From housing to gigs and concert tickets, Craigslist has it all. The best part is individuals place their own items for sale and dictate the cost entirely. You can find Coachella listings on Craigslist here.
Tips To Find Legitimate Individual Re-Sellers
While official ticketing websites can be a reliable source for tickets, tickets can also be purchased from individuals through Facebook groups, Twitter, and individual seller sites like Craigslist. However, with unaffiliated online purchases, you should always check your source out. Below are some tips to combat ticket fraud.
Be Aware of Unrealistic Prices: Although cheap tickets might be an attractive option, be skeptical of tickets sold below market value. Oftentimes, the excitement to see your favorite artist might cloud your judgment, so avoid falling victim to scams by checking ticket prices, being cautious, and doing your research.
Check The Account Owner: Sometimes people make fake accounts to conduct business and profit off the thirst for tickets. Be wary of these folks by checking out the seller. On Twitter, how recent was the account made? How many followers do they have? Do they have a sales history? A quick search can tell! Be sure to check out replies and comments as well as Tweets or Facebook posts made about sellers. Some individuals watermark their photos, so you can check if the watermark matches their name as well!
Verify Name-On-Ticket Policies: Before you purchase a ticket make sure to verify the name-on-ticket policy for the event. If you end up buying from a reseller, they should reissue the ticket in your name to avoid potential issues at the venue.
Want more on aespa? Check out our piece on their debut album here.