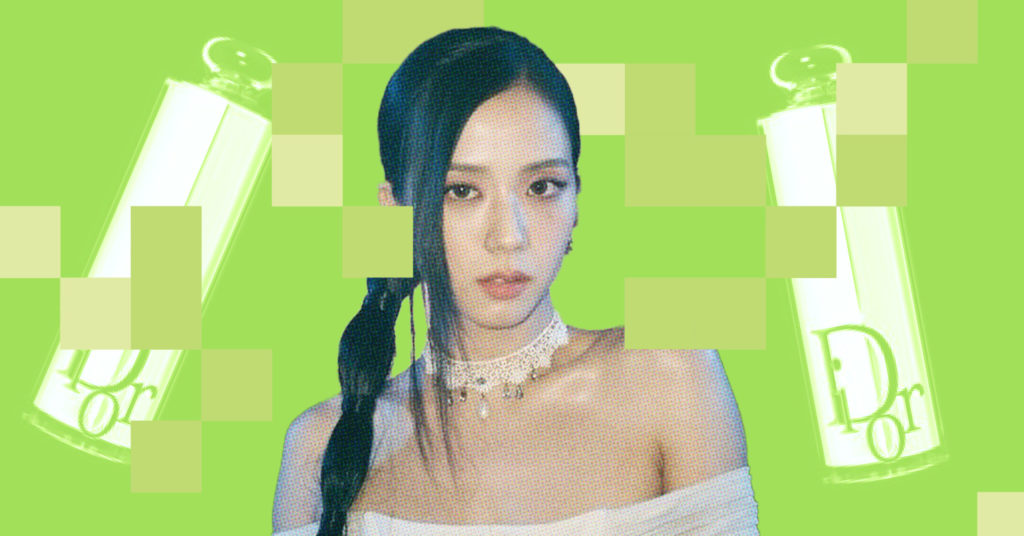 Similar to the world of fashion, in recent years, the beauty industry has turned its attention to Asian celebrities. Tapping into these stars' power, brands have introduced new ambassadors, campaigns, and even collaborations. However, in an ever-changing and fast-paced world, establishing ties with these celebs is only the start. As the industry continues to grow, beauty brands are also innovating the ways they communicate with their consumers.
To gain professional insights, EnVi caught up with Laurent François, Managing Partner of 180 LUXE — the special luxury unit of the creative agency 180. Ahead, we discuss the state of the beauty industry, the appeal of Asian celebrities as beauty endorsers, and 180 LUXE's award-winning Dior Addict campaign starring BLACKPINK's Jisoo.
The State of The Industry
The rise of social media has contributed to an undeniable boom in the cosmetics and skincare market. With beauty at the forefront of social media marketing, part of this success has been driven by social influencers. However, as the streams of brands, products, and content increase, communication strategies have changed over time. In tandem, consumers' demands and approaches to beauty have drastically shifted.
"Beauty has changed a lot in the last couple of years. Communities are exploring far more creative ways to play with makeup, whether that's connecting it with cultural trends, making it a marker of an era, or a topic to have fun with and debate," François, tells EnVi. "Beauty today helps create social interactions. It can be the latest craze, like the 'sad girl' beauty trend, gathering people on TikTok. Or it can be political, using makeup as a social artifact to demonstrate or manifest. On the other hand, skincare discussions online are [now] more than just product reviews; they attract like-minded users, who can talk together about self-confidence, self-esteem, and about their sometimes complicated journey with beauty."
Moving To New Frontiers
In such a panorama, the beauty industry faces the challenge of keeping up to day with consumers' interests and conversations. As per the software and data company Launchmetrics, in their "Business of Beauty – Top 700 Performers" report, despite being labeled as an "affordable luxury," year after year, beauty continues to see a decrease in consumer engagement on social media. As they put it, this decline is an indicator of consumer fatigue. Likewise, the emergence of new channels and formats to share content has transformed the beauty landscape.
This convergence of factors invites brands to innovate. From a marketing point of view, this means finding out novel ways to communicate with the public and present campaigns. However, to do so, François says, brands first need to understand where opinions, trends, and social constructs are actually happening. "A good story requires a plot: the creative idea, audiences, and actors. Audiences and actors are beginning to merge. Audiences have become participants and shareholders of the narratives brands want to tap into." He adds, "The great news is that for brands that know how to appear, and shape ties in the middle of these conversations, the reward is massive."
Dior Beauty's Success Case
A prime example of how beauty brands are incorporating changes and expanding into new frontiers is the award-winning campaign that Dior Beauty introduced in 2022 for the release of Dior Addict Shine Lipstick. Along with 180 LUXE, the French brand collaborated with the communication platform Infobip for an omnichannel experience. Featuring Dior Global Ambassador and member of the K-pop group BLACKPINK, Jisoo, the campaign became the first of its kind, pioneering the use of the instant messaging app WhatsApp.
For this project, 180 developed a tailored communications strategy that consisted in delivering exclusive content (behind-the-scenes videos, AR experiences, product links and more) of Jisoo and Dior Beauty through a WhatsApp group. Fans could interact with a Jisoo bot and select the content they wanted to see. Needless to say, the campaign filled expectations. Not only the WhatsApp group reached its maximum capacity, but the released content was repurposed by fans, going viral on other platforms. The project was also recognized at the prestigious Grand Prix Stratégies du Luxe Awards, with Gold in the Digital/Mobile category.
The Appeal of Asian Stars
The success of this campaign is a reflection of the power Asian stars and, in particular Korean idols, hold. As Launchmetrics reports, Dior Beauty claimed the throne in their 2022 beauty brand report, largely due to their association with Jisoo. "Celebrity posts on Instagram specifically has been Dior's top source of Media Impact Value™(MIV®); however, celebrities in general isn't the strategy for Dior. One celebrity in particular, Jisoo Kim, has been the powerhouse behind Dior's mega-reach and engagement," they wrote.
For François, the appeal of these celebrities lay in their storytelling and connection with their communities. "The main difference I see is in how these idols or icons are handling their storytelling. Most Korean pop phenomenons are sharing highly crafted video series on top of their core talents like singing or dancing," he shares. "You can see traditional music videos, but also a lot of additional content including behind-the-scenes, shorts, reaction videos, collaborations with other idols, special features as well as content series dedicated to each of the members [of a group]."
As 180's Managing Partner explains, this media and community model has turned Asian celebs into talents that can deliver a story as opposed to just modeling to endorse a product. The expert remarks on their ability to "enter the daily life of their communities" at a personal level. "Followers feel more engaged and more responsible because they also act as true supporters of their favorite idols. As the lifespan and the quality of this relationship between fans and celebrities is pretty unique, brands need to see how to incorporate their values or experience in ways that truly add to the narrative."
But beyond their strong storytelling and social media pull, there's a deeper cultural significance for beauty brands to partner with Asian stars. François elaborates, "We also need to realize how Asian diasporas impact cultural trends, and how there are new compositions around the world. In France, we have first, second, and third generation French with origins in various Asian countries, leading to a melting pot of cultural references." He adds, "I think beauty brands are not just tapping into a market based on skin considerations but also because culturally speaking, the 'nowness' is made of this mashup of influences."
The Lessons Learned
Looking at the lauded and frontier-shifting work 180 LUXE has executed with Dior, François shares key insights and lessons learned from the project. "I have to say that the main learning for me has been how technology, pop culture, and communities need to 'blend' to fully reach people's hearts. We've worked in a very integrated way at 180," he says of the Dior Addict WhatsApp campaign. "Cultural storytellers teamed up with user experience specialists, PR teams, data analysts, developers, augmented reality artists and content creators, South Korean friends, and of course the magical Dior team."
In addition, the novel use of WhatsApp as a channel of communication has led to important findings. "We've redefined our vision of communications planning. By spreading our creative ideas and messages in a progressive manner, based on what a messenger app can offer, we've realized that, at least for a very engaged core community, it was a very exciting way to build a story that people spend time understanding, interacting and asking questions [about]."
Previously — upon being awarded a Gold by the Grand Prix Stratégies du Luxe in Paris — François had also voiced the importance of understanding fandoms and strengthening ties between brands, ambassadors, and audiences. The expert once again emphasizes the power of community. "I've been so pleased and grateful for Dior and Jisoo's [fan] communities. Yes, we've designed an experience for them, but their level of gratitude, engagement and even their own input to make this experience better was incredible. They really used our creative platform as a community device that they, in a way, took over by resharing, creating memes, and adding their own narratives to our work."
Want more from the Innovation Issue? Check out how fashion is reviving past eras here!